Posted by Sparky Categories: PC / Laptop, Software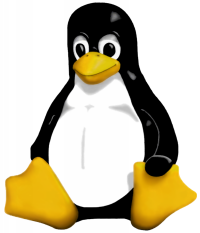 I just stumbled across a great little startup called Alacos in Seattle dedicated to making it easier for users to switch from Microsoft Windows to various Linux distributions. Alacos makes a software package called Desktop Migration Agent that lets a user copy all of their files, settings, email, address books, and settings from their old Windows computer to their new Linux desktop. They even have a network based enterprise edition aimed at corporations migrating from 20 to 20,000 computers. I'm not sure if I like their price scheme but if it helps companies move towards linux then it's good by my book. From what I can tell its the most comprehensive OS migration tool I've seen yet. I would love it if Apple or a 3rd party would make something this in depth for Windows users looking to make the switch to a Mac. I'll be interested to see how long before a free open source version of this crops up somewhere.

Read More

| Alacos

Posted by Sparky Categories: Portable Audio / Video, Software
Microsoft has recently announced that they are taking the Windows CE/Windows Mobile codebase and creating a stable operating system aimed at in car use. The operating system is being called Windows Automotive 5.0 and will feature support for multimedia, GPS, a slew of wireless communications (Bluetooth, 802.11, UPnP, USB, XML, SOAP, and a few others) and support for multiple processors, screens, and activities at the same time. For instance the driver can have a large dash mounted screen showing turn by turn GPS directions while the kids are in the back seat watching a DVD or WMV file stored on a HDD in the trunk. Microsoft is working with BMW, Citroën, DaimlerChrysler, Fiat, Honda, Hyundai, Toyota and Volvo to integrate Windows Automotive 5.0 into cars in the coming years. It will be interesting to see if built in systems like this or custom systems end up being better.

Read More

| Microsoft press release

Posted by Sparky Categories: Misc. Tech, Software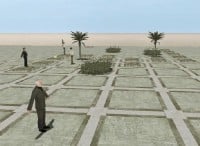 Scientists have taken the concept of agent-based AI one step further and are creating a virtual world inhabited by agents capable of learning, changing, breeding and evolving. The virtual agents will need to learn to survive - make their own food, develop a form of communication, create a life for themselves - all on their own. The sistem will have a series of 1000 agents hosted on a server farm of about 50 computers and rendered for the real world using a modified version of the Counter Strike gaming engine. Hopefully the agents will develop a form of communication - to then be deciphered by human computer scientests and linguists - of their very own. A very interesting read and concept.
Read More

| New Scientist
Posted by Edwin Soto Categories: Portable Audio / Video, Software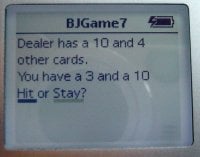 If you're reading this, you most likely own an iPod. If not, hasn't Apple convinced you yet? Have you not seen the TV spots? I digress…iPod Downloads has created a beta application which allows you to play Black Jack on your device. It's not impressive yet, but at least you don't have to play parachute while waiting in a long line. There are some updates happening this week which allow more games onto your iPod (about 100-150). Ironically enough, the app is Windows only.
Read More

| iPod Downloads


For all Windows users out there that are jealous of the unique user interface offered by OS X's dock, this one is for you. A brilliant little Windows application called RK Launcher is now in beta, and it adds a dock-like interface to Windows XP. With support for themes, PNG's and ICO's and with smooth amazing animations,RK Launcher is a versatile and great taskbar replacement.
Read More

| RK Launcher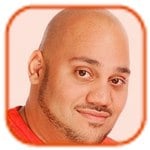 Posted by Andru Edwards Categories: Internet, Software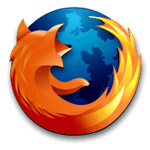 In case you missed it, the Mozilla Foundation has released Firefox 1.0.5 from beta, and it is now available for download. Basically, this one patches a few security holes and improves browser stability.
Read More

| Firefox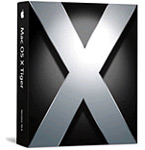 In releasing OS 10.4 (Tiger) Apple certainly managed to present Windows XP with some serious competition. Deeply integrated features like Spotlight and Dashboard brought it head and shoulders above many other operating systems. Like all operating systems it had a few flaws (of which this editor noticed the WiFi issues the most) but luckily Apple announced the 10.4.2 update today which should fix the majority of the problems encountered so far. Updates include:
File sharing using AFP and SMB/CIFS network file services
Single sign-on authentication and reliable access to Active Directory servers
Autologin for managed user accounts
AirPort and wireless access
Core Graphics, Core Audio, Core Image, including updated ATI and NVIDIA graphics drivers
Finder updates including finding on Kind and using Slideshow
Synchronizing your iDisk with .Mac
Installation reliability
Managing Dashboard widgets
Address Book, Automator, iCal, iChat, Mail, Safari, and Stickies applications
Compatibility with third party applications and devices
Check your Software Update panel for the goods! I did and so far I'm quite happy (other than the install failed the first time, but I think there was a download glitch). This update is one of the rare OSX updates that requires a restart.
Read More

| Mac OS 10.4.2 information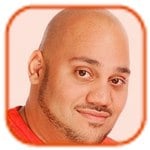 Posted by Andru Edwards Categories: Internet, Software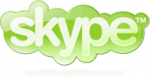 Okay, so we love Skype. The IM client/P2P VOIP client has been good to us. Today, they deliver yet another small token, as they present their first Free SkypeOut Day. In actuality, you only get 10 free SkypeOut minutes, so it is a bit misleading. To score your free ten, log in to Skype, and head to the My Account page. Do it quick, as you only have until the end of the day.
Read More

| Skype
Posted by Devin Categories: Corporate News, PC / Laptop, Software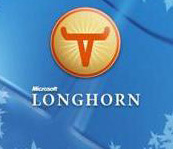 Microsoft has been sending out invatiations to all their beta testers and WinHEC participants. What's the occasion you ask? It's the Windows Code Name Longhorn beta program, and Microsoft has even rolled out a new beta client to replace WindowsBeta and BetaPlace. The new OS isn't avaliable for anyone to download though…apparently the preliminary invitation codes will be unique per user. If you're anxious to get your hands on the latest platform from Windows don't worry, Microsoft should be allowing the public to apply for the beta program later on this summer, and Longhorn will also be apart of the Community Technology Preview program.
Read More

| Slashdot

Posted by Oscar M. Cantu Categories: Internet, Software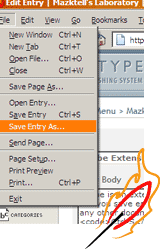 I can't tell you how many times I have been in the midst of a quick blog entry or post on a forum, only to discover that my session had timed out. For me, I can honestly say this is one of the most frustrating occurrences that can happen on the Internet. Enter Scribe. This is an excellent Firefox extension which ads quick save functions to web forms. This means you can save any web form text you are currently filling out – including blog entries and forum posts. It even supports the CTRL – S command keys so you don't have to take your hands off that keyboard. Go ahead and give it a download and ponder how you ever managed without it.
Read More

| Scribe Homepage
© Gear Live Inc. – User-posted content, unless source is quoted, is licensed under a Creative Commons Public Domain License. Gear Live graphics, logos, designs, page headers, button icons, videos, articles, blogs, forums, scripts and other service names are the trademarks of Gear Live Inc.