Find Our Latest Video Reviews on YouTube!
If you want to stay on top of all of our video reviews of the latest tech, be sure to check out and subscribe to the Gear Live YouTube channel, hosted by Andru Edwards! It's free!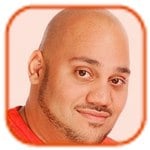 Posted by Andru Edwards Categories: Corporate News, Internet, Software,

You know, it was only a matter of time before Konfabulator was snapped up by someone big, and it has finally happened. Yahoo! has bought the product, along with the company behind it - Pixora. Yahoo! didn't delay on rebranding it as soon as they could, as there is already a Yahoo! Widgets site up and running. They are keeping the product free, and already have the library of PC and Mac widgets available for download. This is a smart move for Yahoo! in our opinion, a great way for them to get back on the desktops of computer users via information delivery.
Read More

| Yahoo! Widgets

Posted by Kristin Wenzel Categories: Corporate News, PC / Laptop, Software,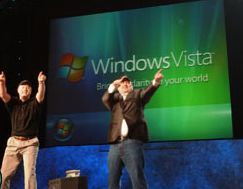 The powers that be at Microsoft have decided on an official name for their long-overdue follow-up to Windows XP: "Windows Vista."
Microsoft employees and lay-people like myself alike stood back stunned for a moment at the sheer… monumental… absurdity of the name. As if "Longhorn" wasn't easy enough to snicker about, "Vista" is such a "fluffy" sounding name that it's hard to believe that they are serious. It's hard to say without sounding like you have a serious lisp, implies a frothy nothingness, and conjures mental images of vast, empty space stretching for miles. Granted, I'm not the biggest fan of the Windows OS, but seriously. "Vista?!" Watch the announcement here.
Straight from the horse's mouth — I can't make stuff like this up.
Read More

| Windows Vista

Posted by Oscar M. Cantu Categories: Software,

Our favorite internet apps just received updates. Trying to always stay one step ahead of security flaws, these new versions include security fixes and functionality fixes as well.
Firefox update addresses:
Restore API compatibility for extensions and web applications that did not work in Firefox 1.0.5.
Thunderbird update addresses:
Thunderbird 1.0.6 is a stability update which Mozilla urges everyone to download.
Camino update addresses:
The v0.9a2 update contains too many updates and fixes to list. Most of the updates are for memory optimization and speed. Visit the homepage to view all the updates and fixes.
Read More

| Firefox Release Notes
Read More

| Thunderbird Release Notes
Read More

| Camino Browser Release Notes

Posted by Oscar M. Cantu Categories: Peripherals, Software,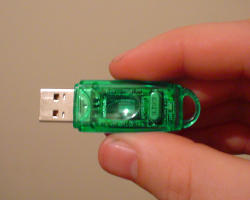 We all love our little sticks right? I'm talking about the ones that carry data in a small package! So why not carry your favorite applications and some utilities for use wherever you go? Combobulate.com has a list and downloads links to some very useful applications such as Firefox and Putty. Check them out, download them, and load up your sticks.
Read More

| Combobulate


I just got turned on to one of the coolest iTunes Dashboard widgets yet - Symphonic by Mindquirk software. Are you ever sitting there at your computer and suddenly have a specific song that you want to hear from iTunes - now it is literally at your fingertips. Bring up the dashboard and type the song title, artist, or any other unique piece of information about the song and it immediately starts playing in iTunes - no need to bring iTunes up or wade through a massive library. Symphonic them displays the full data for the track - artist, album and track name - before reverting to its initial state awaiting your next musical whim.
Read More

| Symphonic via TUAW

Posted by Sparky Categories: Cell Phones, Internet, Software,
Adisasta has jumped on the bittorrent bandwagon by developing a Windows Mobile/Pocket PC bittorrent client. While I do think this is a nifty innovation and surely serves a purpose for someone, I am at a loss as to what most people would use it for. Bittorrent is highly bandwidth intensive and most people are using a PocketPC over a weak WiFi antenna or chained to a mobile phone over Bluetooth. Do they honestly expect people to need to access large bittorent files while on the go? Since bittorrent is usually used for very large files I'm also wondering if they plan to have the users carry around an array of SD cards to store their content on. I read a while back that bittorrent made up 30% or more of internet traffic - will the same be true of tomorrow's 3G cellular networks now? The one faint glimmer of hope for this technology is for Podcasting - it does seem conceivable to me that II might want to grab the latest podcast on the go and that is a small enough file to perhaps make this practical. Well if you do have the need to bittorrent from your PDA then head on over to Adisasta and give them $20 and they will hook you right up!
Read More

| WinMobile Torrent via PC Magazine

Posted by Sparky Categories: PC / Laptop, Software, Wireless / WiFi,
With Reuters reporting today that global PC shipments are up 16% in 2nd quarter of 2005 it's no surprise that more and more people are joining the PC revolution. Particularly with major manufacturers providing sub-$400 PC combos a lot of families are getting a second computer - for the kids, a media center for the living room, or a laptop for the college bound young adult. Many of these users are unable to take full advantage of the home network they have at their disposal for file sharing, printing from a single printer, or utilizing secure wireless technologies. Luckily a company called Pure Networks has released a piece of software called Network Magic which helps simplify the process of setting up a home network, securing it against intrusions, and taking full advantage of Windows networking technologies. Network Magic completely sets up a small home network, shares out printers and scanners, and is able to automatically configure most routers (both wired and 802.11 technologies) to provide the household with a secure network and one click access to a variety of network features. Consumers and OEM's alike should pay attention to this new company providing a great product for those just getting their second computer.
Read More

| Pure Networks website
Read More

| Reuters report on PC sales

Posted by Sparky Categories: PC / Laptop, Software,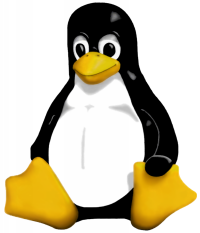 I just stumbled across a great little startup called Alacos in Seattle dedicated to making it easier for users to switch from Microsoft Windows to various Linux distributions. Alacos makes a software package called Desktop Migration Agent that lets a user copy all of their files, settings, email, address books, and settings from their old Windows computer to their new Linux desktop. They even have a network based enterprise edition aimed at corporations migrating from 20 to 20,000 computers. I'm not sure if I like their price scheme but if it helps companies move towards linux then it's good by my book. From what I can tell its the most comprehensive OS migration tool I've seen yet. I would love it if Apple or a 3rd party would make something this in depth for Windows users looking to make the switch to a Mac. I'll be interested to see how long before a free open source version of this crops up somewhere.

Read More

| Alacos

Posted by Sparky Categories: Portable Audio / Video, Software,
Microsoft has recently announced that they are taking the Windows CE/Windows Mobile codebase and creating a stable operating system aimed at in car use. The operating system is being called Windows Automotive 5.0 and will feature support for multimedia, GPS, a slew of wireless communications (Bluetooth, 802.11, UPnP, USB, XML, SOAP, and a few others) and support for multiple processors, screens, and activities at the same time. For instance the driver can have a large dash mounted screen showing turn by turn GPS directions while the kids are in the back seat watching a DVD or WMV file stored on a HDD in the trunk. Microsoft is working with BMW, Citroën, DaimlerChrysler, Fiat, Honda, Hyundai, Toyota and Volvo to integrate Windows Automotive 5.0 into cars in the coming years. It will be interesting to see if built in systems like this or custom systems end up being better.

Read More

| Microsoft press release

Posted by Sparky Categories: Misc. Tech, Software,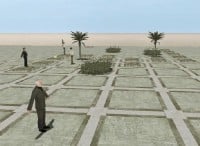 Scientists have taken the concept of agent-based AI one step further and are creating a virtual world inhabited by agents capable of learning, changing, breeding and evolving. The virtual agents will need to learn to survive - make their own food, develop a form of communication, create a life for themselves - all on their own. The sistem will have a series of 1000 agents hosted on a server farm of about 50 computers and rendered for the real world using a modified version of the Counter Strike gaming engine. Hopefully the agents will develop a form of communication - to then be deciphered by human computer scientests and linguists - of their very own. A very interesting read and concept.
Read More

| New Scientist
© Gear Live Inc. – User-posted content, unless source is quoted, is licensed under a Creative Commons Public Domain License. Gear Live graphics, logos, designs, page headers, button icons, videos, articles, blogs, forums, scripts and other service names are the trademarks of Gear Live Inc.