Posted by Oscar M. Cantu Categories: PC / Laptop, Software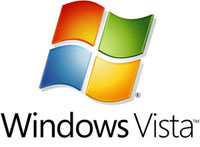 According to a US tech consultant, Stephen Speicher, Microsoft's next windows iteration could mean buying new monitors in order to play some protected digital content. Apparently only monitors supporting HDCP, High-Bandwidth Digital Content Protection, will be able to play those videos, which is rare to see on a monitor today. Is this really the direction we are moving towards? A world of computing where the only way to use a computer to its fullest is if you have hardware a software developer says you can use? Let's hope not. In the meantime, enjoy what HDCP free content we have now.
Read More

| TheInquirer

Posted by Oscar M. Cantu Categories: PC / Laptop, Software
The Python programming language has been around for a while now and has grown in popularity along with the PHP language. Now Microsoft has an alpha release of Python variation for the .NET Platform. According to the site:
It supports an interactive interpreter with fully dynamic compilation. It is well integrated with the rest of the framework and makes all .NET libraries easily available to Python programmers.
It will be interesting to see what comes from this.
Read More

| IronPython Download Page via OSNews

Posted by Oscar M. Cantu Categories: Corporate News, Mods / Hacks, Software

Microsoft's attempt to fight software pirates was stopped in its tracks last time this validation tool was released. Now they claim to have fixed the vulnerability. I guess you can call this the Genuine Windows Validation Tool SP1. Let's see how long it takes hackers to make this one obsolete. My guess is we'll be hearing about a work around by week's end.
Read More

| The Unofficial Windows Blog
Posted by Edwin Soto Categories: Software

You can download this free plugin for Mail (Mac OSX 10.3 and up) which has some handy features in the ever challenging fight against spam. You can set it to check filenames and charsets for extra protection. Here are some updated features since the last update:
What's New:
Version 1.5.8:

Added the ability to check for newer versions of JunkMatcher via the menu item Check for Application Updates under the JunkMatcher menu. Yon can also instruct JunkMatcher to check for application updates every time it starts in the Preferences window.
Re-matching emails by choosing "Apply Rules" from Mail.app will not update test statistics now.
Bug fixed: Now you can really see the Pattern Deltas when you use the Check for Pattern Updates function.
Read More

| MacUpdate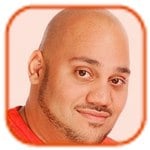 Posted by Andru Edwards Categories: Internet, Software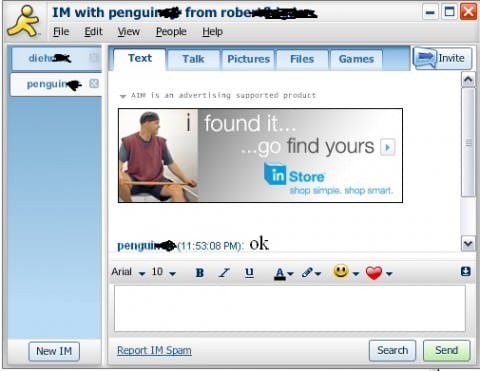 Hey AOL, what are you thinking? I guess we should have known that when we saw AOL was working on putting some nice features into the next version of its Instant Messenger software, Triton, that it would mean even more annoying advertising in the product. I mean, take a look at the above - the ad is directly in the text chat area. Tabbed chatting isn't worth this, AOL. This is why you continue to become obsolete on the Internet.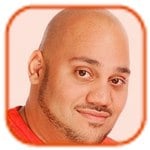 Posted by Andru Edwards Categories: Software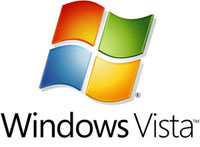 Okay, so I installed the Windows Vista Beta 1 software last night, and all I can say is that I am thoroughly unimpressed. Allow me to tell you why. Remember a few years back when Microsoft was touting all of the amazing things that Longhorn would do, both visually and under the hood? Well, those day are now long gone. I mean, yeah, Microsoft has put in some visual bells and whistles - but nothing like they were touting a few years ago at WinHEC. Do we really need to wait until Blackcomb to ship in the 2011-2015 range before we can get an OS as visually-appealing and stable as OS X?
It took me forever to just get Vista to recognize that it was on a network and get it connected to the Internet. Also, after installing I needed to re-load a few DLL's in order to get a few things running. Now, I realize that this is beta software, so take all of this with a grain of salt. I am sure this won't be the case once the OS goes gold, I just really would have liked to have seen some of the stuff Microsoft was making a big deal about. I am talking about the WinFS, Avalon, Indigo powered behemoth that was supposed to usher in the next generation of computing. At this point, Vista really does just seem like a skinned up version of Windows XP with some new animations on a clunky GUI. Yeah, Aero is very unimpressive as well. I guess I will now digress.
Posted by Alex Grahmann Categories: Software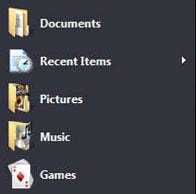 As info on Windows Vista continues to stream in, Extremetech.com has posted an excellent look at three Vista features and how they will affect the gaming abilities of the new OS. First, the addition of "Games Explorer" integrates the gaming experience into the OS and puts gaming on par with the usual Window's foci of Pictures, Music, and Documents. This feature also offers extensive parental control. Another core tool is "WinSAT," which helps software customize itself to the exact specifications of your system. Finally, the article points to the new DirectX 10 as a source of potential graphical wonder, but also admits that it may carry stringent hardware requirements. Extremetech.com's final verdict is that Vista looks like a positive step forward for the world of PC gaming.
Read More

| ExtremeTech

Posted by Oscar M. Cantu Categories: Internet, Software

Yahoo has finally released its toolbar for all Firefox lovers – be it in the Windows, Mac OS X or Linux world. Now we can all enjoy all the benefits our IE neighbors have enjoyed such as having all the Yahoo! content available at a mouse click away (opening in a new tab), adding RSS feeds to My Yahoo!, saving web site links to My Yahoo! (similar to del.icio.us), blocking pop-ups and fighting spyware.
Read More

| Yahoo! Toolbar Firefox Download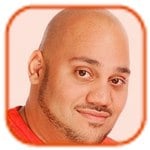 Posted by Andru Edwards Categories: Corporate News, Software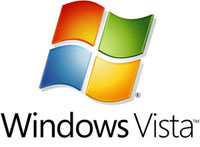 Surprising just about everyone, Microsoft has begun distribution of the Windows Vista Beta 1 software. Many expected the product to go out on August 3, which is actually a date given by Microsoft themselves. Apparently, they are trying to show that they will do whatever it takes to get this thing out on time - that being the end of 2006. About 500,000 developer subscribers will receive the beta, and I assume thousands more will find it via other methods. Vista Beta 1 includes Internet Explorer 7 beta, a built-in desktop search tool that appears just above the Start button, translucent desktop appearance, and improved power management. Beta 2 will add web search from the desktop, communications features, and a one-click hibernation feature above the Start button.
(Thanks Veronica!)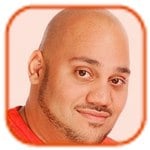 Posted by Andru Edwards Categories: Corporate News, Software
Yesterday, Microsoft launched Windows Genuine Advantage, a worldwide program it hopes will combat software piracy. During a customers first visit to Microsoft Download Center, Windows Update or Microsoft Update they will be asked to download an ActiveX control which checks your Windows to see if it is authentic and, if it is, stores a special download key on your computer for future reference. If your software turns out to be pirated, Microsoft gives you two options. The first allows you to submit a piracy report, provide proof of purchase, and mail in your counterfeit discs, and in turn they will send you a genuine copy of the software absolutely free. The second option, for those who only submit a piracy report, but provide no proof of purchase or counterfeit discs, allows the user to purchase a genuine copy of XP Home Edition for $99, or XP Professional for $149 with their choice of receiving it online, or in the mail on a CD.
"Microsoft has created a program that is fair to customers and reseller partners," said Michael Cherry, lead analyst, Windows and Mobile, at Directions on Microsoft. "While Microsoft is requiring customers to validate, they're putting their best foot forward to help customers out, in terms of simplifying the process, creating software incentives and offering to help customers replace counterfeit software they acquired unwittingly."
Read More

| Tech News World
© Gear Live Inc. – User-posted content, unless source is quoted, is licensed under a Creative Commons Public Domain License. Gear Live graphics, logos, designs, page headers, button icons, videos, articles, blogs, forums, scripts and other service names are the trademarks of Gear Live Inc.