Posted by Edwin Soto Categories: Internet, Software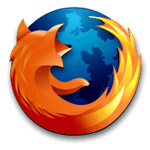 Our favorite open source browser has some goodies we didn't know about. If you type in the following in the address bar you get some interesting results:
about: shows info on Firefox version number, copyright, etc.;

about:config reveals the Configuration Console, a repository brimming over with scores of customizable settings;

about:cache displays a summary of both your memory and file cache, with a link to full file listings;

about:buildconfig lists the compiler options that were used to create your version of Firefox (and, since it's open source, anyone can compile a customized version);

about:plugins enumerates your installed add-ons, which can be quite numerous since Firefox is designed to be modular and extensible; and

about:credits is an "Easter egg" that includes the names of hundreds of developers and testers who worked on the product.
Read More

| Secrets of Firefox 1.0
Posted by Edwin Soto Categories: Software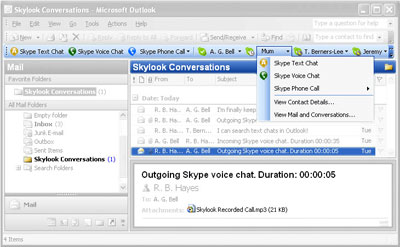 In one of our recent podcasts, we have talked about the Gizmo Project and how it compares to Skype. One of the most unique features about Gizmo that is not found in Skype is the handy recording feature. This plugin for the Windows version of Skype allows you to not only record your conversations to MP3, but integrates them to Microsoft Outlook in an email if you wish. To add to the integration, you can actually view your contact's information, check online status, and connect to someone right in Outlook.
Read More

|Skylook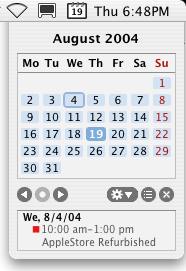 Every once in a while you stumble across a piece of software thats so simple, yet so well implemented that you stop in your tracks and wonder why you didn't think of it. MenuCalendarClock is one of those pieces of software - it adds a mini calendar to your OS X menu bar, with a drop down pane that displays upcoming appointments. I had been using the dashboard iCal widget until I discovered this, but it fails to give you that "at your fingertips" information and the ability to see your calendar events for a couple of days in the future. At $18.95 the price for the registered version seems slightly more than I had hoped for but it's so well writen and useful that I think I'm going to register my copy. The free version adds the date and day of the week to your menu bar, and a drop down calendar for quick reference - Bravo Objectpark Software for such a well implemented and functional application.
Read More

| MenuCalendarClock via Lifehacker

Posted by Sparky Categories: Corporate News, Internet, Software
The Mozilla Foundation announced today that it was reorganizing and forming the Mozilla Corporation. While the Mozilla Foundation will continue to be a non-profit public benefit software development organization the Mozilla Corporation will be a for-profit company aimed at serving other non-profit development efforts. A majority of the Mozilla Foundation employes will be moving to the new Mozilla Corporation. What difference will this make for Firefox users? Very little according to the Mozilla Corporation both Firefox and Thunderbird will remain free products and will stay open source. The primary reason for the switch was to escape legal restrictions placed upon not-for-profit organizations in the United states. TheMozilla Foundation will remain non-profit and be able to continue to accept tax-deductible donations to continue to help the free open source software movement. Both theMozilla Corporation and the Mozilla Foundation will continue to work with developers to improve Firefox, Thunderbird, and other open source projects to benefit the internet community.
Read More

|Mozilla

Posted by Oscar M. Cantu Categories: PC / Laptop, Software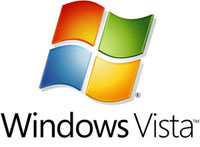 According to a US tech consultant, Stephen Speicher, Microsoft's next windows iteration could mean buying new monitors in order to play some protected digital content. Apparently only monitors supporting HDCP, High-Bandwidth Digital Content Protection, will be able to play those videos, which is rare to see on a monitor today. Is this really the direction we are moving towards? A world of computing where the only way to use a computer to its fullest is if you have hardware a software developer says you can use? Let's hope not. In the meantime, enjoy what HDCP free content we have now.
Read More

| TheInquirer

Posted by Oscar M. Cantu Categories: PC / Laptop, Software
The Python programming language has been around for a while now and has grown in popularity along with the PHP language. Now Microsoft has an alpha release of Python variation for the .NET Platform. According to the site:
It supports an interactive interpreter with fully dynamic compilation. It is well integrated with the rest of the framework and makes all .NET libraries easily available to Python programmers.
It will be interesting to see what comes from this.
Read More

| IronPython Download Page via OSNews

Posted by Oscar M. Cantu Categories: Corporate News, Mods / Hacks, Software

Microsoft's attempt to fight software pirates was stopped in its tracks last time this validation tool was released. Now they claim to have fixed the vulnerability. I guess you can call this the Genuine Windows Validation Tool SP1. Let's see how long it takes hackers to make this one obsolete. My guess is we'll be hearing about a work around by week's end.
Read More

| The Unofficial Windows Blog
Posted by Edwin Soto Categories: Software

You can download this free plugin for Mail (Mac OSX 10.3 and up) which has some handy features in the ever challenging fight against spam. You can set it to check filenames and charsets for extra protection. Here are some updated features since the last update:
What's New:
Version 1.5.8:

Added the ability to check for newer versions of JunkMatcher via the menu item Check for Application Updates under the JunkMatcher menu. Yon can also instruct JunkMatcher to check for application updates every time it starts in the Preferences window.
Re-matching emails by choosing "Apply Rules" from Mail.app will not update test statistics now.
Bug fixed: Now you can really see the Pattern Deltas when you use the Check for Pattern Updates function.
Read More

| MacUpdate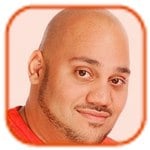 Posted by Andru Edwards Categories: Internet, Software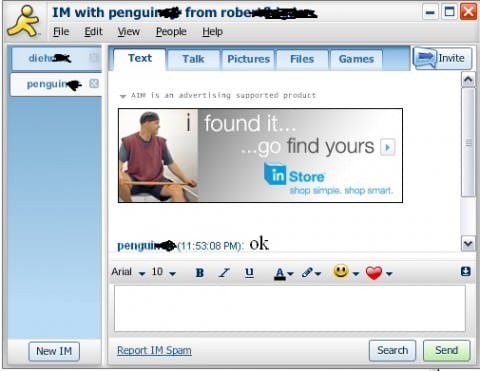 Hey AOL, what are you thinking? I guess we should have known that when we saw AOL was working on putting some nice features into the next version of its Instant Messenger software, Triton, that it would mean even more annoying advertising in the product. I mean, take a look at the above - the ad is directly in the text chat area. Tabbed chatting isn't worth this, AOL. This is why you continue to become obsolete on the Internet.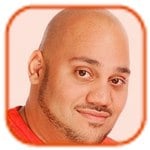 Posted by Andru Edwards Categories: Software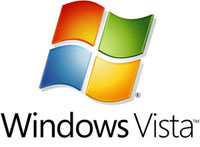 Okay, so I installed the Windows Vista Beta 1 software last night, and all I can say is that I am thoroughly unimpressed. Allow me to tell you why. Remember a few years back when Microsoft was touting all of the amazing things that Longhorn would do, both visually and under the hood? Well, those day are now long gone. I mean, yeah, Microsoft has put in some visual bells and whistles - but nothing like they were touting a few years ago at WinHEC. Do we really need to wait until Blackcomb to ship in the 2011-2015 range before we can get an OS as visually-appealing and stable as OS X?
It took me forever to just get Vista to recognize that it was on a network and get it connected to the Internet. Also, after installing I needed to re-load a few DLL's in order to get a few things running. Now, I realize that this is beta software, so take all of this with a grain of salt. I am sure this won't be the case once the OS goes gold, I just really would have liked to have seen some of the stuff Microsoft was making a big deal about. I am talking about the WinFS, Avalon, Indigo powered behemoth that was supposed to usher in the next generation of computing. At this point, Vista really does just seem like a skinned up version of Windows XP with some new animations on a clunky GUI. Yeah, Aero is very unimpressive as well. I guess I will now digress.
© Gear Live Inc. – User-posted content, unless source is quoted, is licensed under a Creative Commons Public Domain License. Gear Live graphics, logos, designs, page headers, button icons, videos, articles, blogs, forums, scripts and other service names are the trademarks of Gear Live Inc.