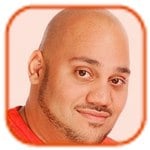 Posted by Andru Edwards Categories: Home Entertainment, PC / Laptop, Software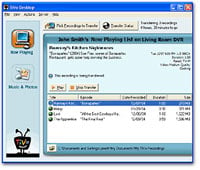 I must admit, since I got my HDTV a little less than a year ago, my TiVo hasn't been getting much play. I mean, it does serve as my primary DVD player and all, but it mostly lives today to record shows that aren't in high definition and only when the dual-tuner Comcast DVR is busy recording two shows at once. That being said, having the ability to mess around with it using TiVo Desktop is something I always enjoy, and later today I plan on doing it a bit more now that TiVo Desktop 2.2 has been released. TiVo Desktop 2.2 now includes support for playing TiVoToGo shows on Microsoft Portable Media Centers, as well as transferring video from your PC to the TiVo unit itself for playback (nice!). The bummer is that the software is only available for Windows XP and 2000 - still no Mac version of the more advanced TiVo Desktop software. Thank goodness for Virtual PC.

Read More

| TiVo Desktop via PVRBlog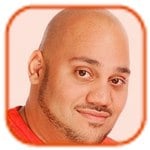 Posted by Andru Edwards Categories: PC / Laptop, Software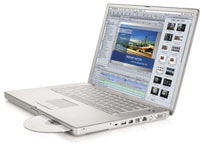 Okay, not that I am implying in any way shape or form that this is a fair comparison, but it's still interesting nonetheless. We have been hearing that the Intel version of OS X runs faster than the PowerPC equivalent, and someone has put up a video comparing the boot times of the two different versions of the software. The thing is, they are comparing a G4 PowerBook to a full-size Dell with a P4 with Hyper-Threading. A little one-sided there, no?

Watch

| OS X Bootup Video via Ava Elliot Sasser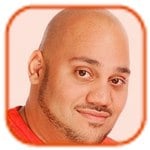 Posted by Andru Edwards Categories: Software, Video Games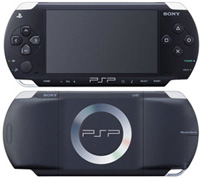 Finally, after much waiting, the United States version of the PSP 2.0 Firmware is officially official. All you need to do to get it is select Network Update within your PSP menu, make sure it's plugged in to a power source, and wait patiently. This update contains updates for photo, video, network, and music features. Sweet.

Read More

| Playfeed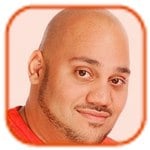 Posted by Andru Edwards Categories: Internet, Software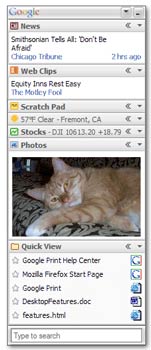 The desktop search arena is an interesting one, with Google, Microsoft, Yahoo!, and even some independants all vying for your attention. Today, Google dropped a major upgrade to its desktop search tool appropriately called Google Desktop 2. This one includes a Sidebar, which allows you to view and manage just about every component of your search experience, including stock management, weather, Gmail, Outlook information, RSS, and instant messaging. This one is for Windows users only, but I don't see too many Mac users complaining - after all, we have Spotlight.
We've also improved your desktop search experience. With Quick Find, you can now launch applications and see search results as you type without even opening a browser. We've also extended our Outlook integration, so you can search Google Desktop with the Outlook Toolbar and see results within Outlook itself. Finally, you can search even more stuff, including your Gmail, files on network drives, many Outlook data types (including Contacts, Tasks, Calendar, Notes and Journal) and MSN Messenger chats. And if you yearn for even stronger security, you can encrypt your entire index.

Read More

| Google Desktop via DigitalTechNews
Posted by Edwin Soto Categories: Software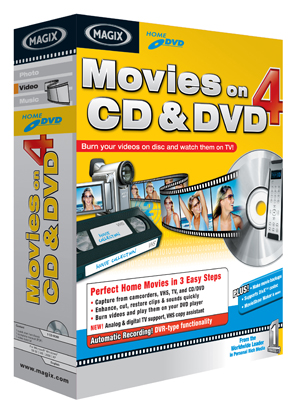 Magix, a media software company, will release Movies on CD & DVD 4. For those of you unfamiliar with the previous versions of the software, this is a video authoring tool. Here are the newest features included in the latest version:
Copyright-conforming backup copies and 1:1 DVD & (S)VCD duplicates
MovieShow Maker with rhythmic editing and 12 styles
Fully automatic TV ad killer
Enhanced MPEG2 handling
Easy On editing
Practical Task Assistant
Compatible autoplay CDs
Perfect 1-click optimization
Dynamic "picture-in-picture" effects
Great effects combinations
Improved DVD player menus
Easy CD/DVD multi-copying
Supports digital TV streams (DV)
Burn extended CD-ROMs
"Overburn" CD-R(W) blank disc
Easy-to-follow disc capacity display
Full screen program interface
Enhanced MJPEG import options
This is a cool all-in-one type of software. You can make backups of your DVD's - legally, according to them- bypassing those pesky copyrights usually blocking you from making copies of your DVD's. However, it also converts your DV movies. An additional feature which I find extremely useful is the overburning CD-R's If you like to make SVCD's and VCD's this is perfect for getting 900MB out of your burnable CD's - pending on your burning hardware and CD-R manufacturer. The software comes out September 15th and will retail for $39.99. So go ahead and start
selling bootleg DV on the corner
making backups of your DVD's. Check out the press release after the jump.
Click to continue reading Magix Movies on CD and DVD 4
Posted by Edwin Soto Categories: Cell Phones, Software

This is a nifty little application for smartphone users. Photo Contacts PRO allows you to manage your pictures on your phone, and integrate them to your contacts. You can have a full screen photo pop up when you receive a call, or click on a photo to initiate a call. You can download a demo version on the site or purchase it for $26.95. Upgrade customers get a discount for a total of 14.95.
Read More

| Photo Contacts PRO via msmobiles
Posted by Edwin Soto Categories: Internet, Software

So you want to post something real quick to your Blogger site, but you're on your laptop and can't find a WiFi signal anywhere? Fret no more, Blogger's heard your plea and now you can download this plug in for MS Word. Blogging on the go can't get any simpler. R.I.P. bold, italics, and underline
tags, we hardly knew ye.
Read More

| Blogger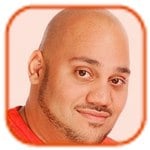 Posted by Andru Edwards Categories: Cell Phones, Corporate News, Software

Google continues its acquisitions of interesting, forward-thinking companies as they have just purchased Android. Little is known about the startup other than that they are 22 months old and have been working on software for mobile phones. If you check out the Android website, all you will see is a logo along with three Google Maps images of Seattle, Palo Alto, and Boston. Interesting. Google has been working hard on trying to build up their mobile resources. They also bought mobile social software company Dodgeball a few months ago.

Read More

| BusinessWeek


Jon's Phone Tool (or JPT) is the first highly evolved voice communications dialer that I've seen for the Mac yet. JPT supports Bluetooth phones, Vonage, Skype, SIP phones, the Asterisk PBX and a slew of other protocols - not to mention support for QuickSliver, AppleScript, the OS X Address Book, Palm Desktop and just about any other PIM/Automation tool you can throw at it. With a powerful tool like JPT it's possible to automate calling friends and family, set up bulk faxing, or even set up your very own high call volume sales center. I've used it for a day now and I'm very impressed with its flexibility and power for both my personal and work needs.

Read More

| Jon's Phone Tool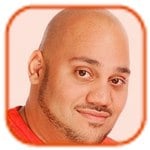 Posted by Andru Edwards Categories: Internet, Software

Some of us have gotten the opportunity to play around with the new Internet Explorer 7. While it is set to be a major release in the eyes of Microsoft, after using it myself it really does feel like Microsoft is trying to play catch up with this one. Well, new features aren't all that IE7 has in store - check out the new Internet Explorer icon and logo! You go, Microsoft! Hey, wait - aren't those Firefox colors in the new icon?

Read More

| MSDN
© Gear Live Inc. – User-posted content, unless source is quoted, is licensed under a Creative Commons Public Domain License. Gear Live graphics, logos, designs, page headers, button icons, videos, articles, blogs, forums, scripts and other service names are the trademarks of Gear Live Inc.