Find Our Latest Video Reviews on YouTube!
If you want to stay on top of all of our video reviews of the latest tech, be sure to check out and subscribe to the Gear Live YouTube channel, hosted by Andru Edwards! It's free!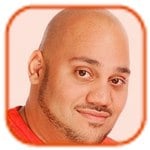 Posted by Andru Edwards Categories: Internet, PC / Laptop, Software,

Late last night Apple unleashed a slew of new features and improvements to their .Mac subscription service, including:
.Mac Groups: .Mac members can now easily create private, ad-free online communities that make it easy for family, friends and private groups to communicate, coordinate and share digital media. With .Mac Groups, members can send emails to the entire group using a single address; post files, pictures and movies with a common group iDisk; publish group web pages and post links to other sites; and keep up-to-date with the latest group events with a shared iCal calendar.
Backup 3: .Mac Backup has been redesigned from the ground up resulting in easier setup, quicker backups and the ability to seamlessly automate the process so users don't have to remember to run a backup. New features include the ability to automatically back up iLife content, Home folder, iTunes purchased music, and other Mac essentials. Built-in Mac OS X "Tiger" Spotlight search capabilities make it easy to select specific files to backup, while incremental backups help to save time and media costs.
Increased Online Storage: .Mac members now have four times more online storage space than before to host their email messages, documents and digital media files. Storage for individual members has increased to 1GB of combined email and iDisk space, .Mac Family Pack customers now receive 2GB of combined storage. Members can utilize their storage any way they choose dedicating more or less storage space to email or their iDisk. Individuals or Family Pack members can optionally purchase an additional 1GB of storage for US$49.95 annually.
French and German Localization: In addition to English and Japanese, localized versions of the .Mac website are now available in French and German.
I will be diving into the .Mac groups later today, but I must say that for now, I am most excited about the storage increase to 1 GB from a measly 250 MB. Good job, Apple.

Read More

| .Mac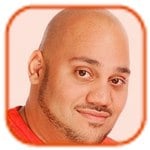 Posted by Andru Edwards Categories: PC / Laptop, Software,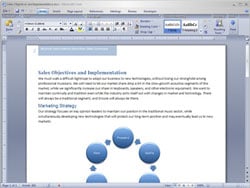 I just finished checking out a video done by Robert Scoble with Julie Larson-Green, where Larson shows off some of the new features of Microsoft Office 12. One of the main "features" is the completely redesigned interface, featuring "The Ribbon" in place of the old pulldown menu's. Old Office types might be a bit scared of the change, but we think it is for the better. The video shows how just about everything you might want to do will be at your fingertips in Office 12, instead of buried in some hidden sub-menu like in previous iterations. Go take a look for yourself.

Read More

| Channel 9 on MSDN

Posted by Kristin Wenzel Categories: Product Reviews, Software,
I was skeptical at first, but I need to get organized - I'm moving soon. The biggest task is tackling my immense personal media library, from books to games to music. I'd heard some good stuff, and I was ready to pull my hair out, so I finally heeded the advice I'd gotten from some of my colleagues and checked out Delicious Monster to read about their award winning program, Delicious Library.
Get your Mac, a webcam, and Delicious Library and rediscover your home library. Just point any FireWire digital video camera, like an Apple iSight®, at the barcode on the back of any book, movie, music, or video game. Delicious Library does the rest. The barcode is scanned and within seconds the item's cover appears on your digital shelves filled with tons of in-depth information downloaded from one of six different web sources from around the world.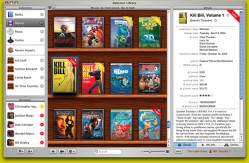 This claim of user-friendliness and siren's call of a more organized life were enough to draw me to Delicious Library, a one-stop media cataloguing program for Mac OS X.
I am anal about organization. However, being the flaky artist that I am, I get a little too distracted and the mess just piles up and then I get too frustrated to organize, and then become frustrated with the lack of organization, and it becomes a vicious circle. However, with the help of Delicious Libary, I may become one. Strong words? Maybe. But I've never had so much fun and been so productive at the same time. This brilliant, seamless piece of software may well turn my organizational life around – and that's no small feat.
Click to continue reading Tasty Reviews for Delicious Library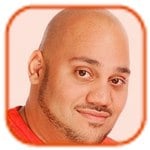 Posted by Andru Edwards Categories: Home Entertainment, Movies, Software,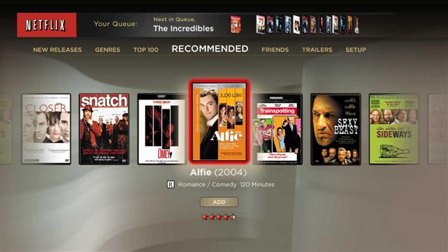 If applications like these are what's in store with Windows Vista, then it makes me just a little more excited for the release of the next Microsoft OS. The screenshot is a Netflix management tool built on Avalon which works off of the Netflix RSS feeds. It looks slick, optimizing itself depending on what type of PC and screen resolution you are using.
Today at the Microsoft PDC keynote in Los Angeles, during the Jim Allchin keynote, Darryn Dieken, group program manager for Avalon demo'd an experimental Netflix application built on Avalon using Netflix's pre-existing RSS feeds. The application was built by the design firm Rezn8 with design direction from two of us on the Media Center team.
Unfortunately, I am more of a Blockbuster Online kind of guy.

Read More

| Matt's Media Center Weblog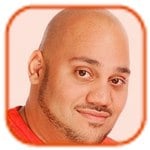 Posted by Andru Edwards Categories: Portable Audio / Video, Rumors, Software,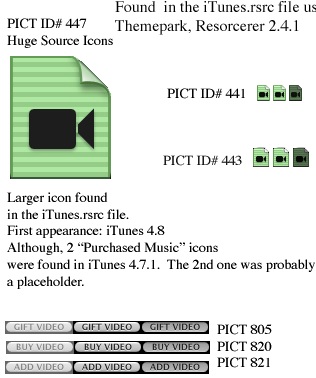 So, the icons pictured above have been found within iTunes 5. Note the ones labeled "Gift Video," "Buy Video," and "Add Video." In addition, the phrase "Protected MPEG-4 video file" has been found within various text strings within the iTunes 5. Now, can we all agree that Apple has just a bit more up its sleeve in regards to what they want to do with their online media store? After all, Steve did say that this is supposed to be the year of HD.

Read More

| fscklog

Posted by Chris Cardinal Categories: Corporate News, Misc. Tech, Software,

eBay has announced (or rather, confirmed) that they are indeed planning to acquire VOIP provider Skype in a deal worth up to $4.1 billion when all is said and done. eBay CEO and President Meg Whitman comments, "Communication is at the heart of community and e-commerce, making Skype a natural fit for eBay," but I'm more inclined to believe it's something of a power play made to keep Google or Yahoo from getting there first. Regardless, I'm pretty confident eBay won't mess with a good thing, and hopefully we'll see some enhancements and additional features brought into the mix as a result.

Read More

| Skype
Posted by Devin Categories: Corporate News, PC / Laptop, Software,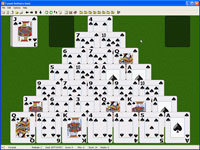 According to an article at BBSpot, it seems Windows XP will be the last OS to display the infamous Blue Screen of Death upon crashing. Instead, Windows Vista users will be treated to a game of solitaire from the Solitaire of Death Screen while waiting for IT support help. The cards backs will be none other than blue in color and will appear when "Windows reverts to less ideal operation for reasons unknown." This new screen is ideal for those whose computers crash while at work, because, as Bill Gates puts it, "Let's face it, these users were probably playing solitaire before their PC crashed so falling back to the SOD will not inconvenience them."
Edit: I was wondering how long it would take before a reader figured out it was a satire article. Gareth, contact us for your prize!

Read More

| BBSpot

Posted by Kristin Wenzel Categories: Corporate News, Software,

Reversing a decision made in January that allowed Microsoft's Office 2003 XML format to be used within the State government, the State of Massachusetts has given Microsoft's proprietary formats the "thumbs-down."
According to the revised plan, only the OpenDocument file format, which is supported by Open Office, and Adobe's PDF format are to be acceptable for document exchange. According to Eric Kriss, Secretary of Administration & Finance for the Commonwealth of Massachusetts, "Desktop software that supports OpenDocument and PDF in the future is acceptable; Microsoft's proprietary XML formats are not." The state plans to develop phased migration plans from Microsoft Office to Open Office, with a target date for implementation of January 1, 2007.
However, there has been criticism over the definition of Adobe proprietary formats (protected by several patents) as being acceptable while Microsoft's proprietary formats were unacceptable. The "powers that be" in Massachusetts, however, seem to have made their decision - and leave an uneasy feeling about just how great their "commitment to open source" really is.
Read More

| ArsTechnica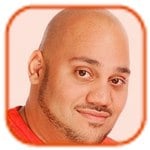 Posted by Andru Edwards Categories: Music, Portable Audio / Video, Software,

Steve keeps the goods coming with the announcement of an iTunes update that will be available later today. iTunes 5.0 includes a host of updates, some major, others subtle. One change within the Music Store is the addition of album reviews. There are already at least 1000 album reviews in version 5.0, so it shouldn't be too hard to see what they look like once the download becomes available. On the Windows side of things, iTunes will now be able to sync Outlook contact and calendar data to the iPod (iTunes Mac has been doing this with Address Book and iCal). There are also improvements to how iTunes handles shuffled music, adding in a Smart Shuffle feature, allowing you to tweak just how random you want the music to be.

Posted by Kristin Wenzel Categories: PC / Laptop, Software,
I love Mac OS X's Dashboard feature. Consequently, I'm always searching for new, useful, fun, or just plain awesome widgets to install to make my life easier (or more entertaining). Even some that aren't useful to me personally have made it onto the list because they're just solid, awesome little widgets. So here are my top picks for widgets that need to be downloaded.

DashBlog

DashBlog is an incredibly user-friendly widget that lets you write and publish to your Blogger account through Dashboard, without having to open an application like MacBlog or login through Blogger's web-interface. All you have to do is open Dashboard, write an entry, and post it to your blog. It's a perfect example of a great, must-have widget that I had to include even though I've no use for it, since I prefer to publish my website entirely by hand. However, if you use Blogger, this one is a must.

Read More

| DashBlog



Proxify Anonymous Surfing

If you're a little on the "paranoid" side and don't want people to know who you are as you visit their website or what have you, Proxify's Anonymous Surfing widget is for you. All you do is type in the address you're going to, and Proxify hides your IP address and prevents monitoring of your network traffic, allowing you to surf confident that nobody's watchin- unless they're actually in your room looking at your computer. That would be creepy.

Read More

| Proxify Anonymous Surfing



Mini CPU Heat and Mini CPU Usage

I can't even begin to describe how unbelievably useful this one has been. I use a PowerBook G4, which are known to run very hot. This widget helps me keep an eye on my CPU temp with no muss and fuss - pop open Dashboard, glance, and go back to what I was doing. An absolute must-have. Additionally, if you're like me and always want to keep a watchful eye on your Mac, the mini CPU Usage widget will keep you informed with a touch of a button and goes hand in hand with mini CPU heat. It can read as a numeric value, or as a progress bar, whichever works best for you.

Read More

| mini CPU heat
Read More

| mini CPU usage



miniUptime

Many people have stories about how they never need to shut down their Mac, as they leave it running 24-7 with no problems. Well, now you have a way to track your uptime right on Dashboard. So if you're looking for a way to show off your uptime for bragging rights, or just for your own curiousity, this widget needs to be on your dashboard.

Read More

| miniUptime

Let us know which widgets you find most useful in the comments area.
© Gear Live Inc. – User-posted content, unless source is quoted, is licensed under a Creative Commons Public Domain License. Gear Live graphics, logos, designs, page headers, button icons, videos, articles, blogs, forums, scripts and other service names are the trademarks of Gear Live Inc.