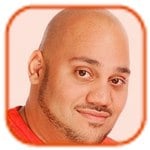 Posted by Andru Edwards Categories: Home Entertainment, Movies, Software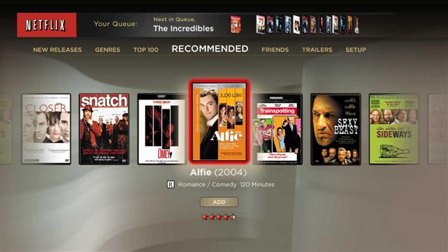 If applications like these are what's in store with Windows Vista, then it makes me just a little more excited for the release of the next Microsoft OS. The screenshot is a Netflix management tool built on Avalon which works off of the Netflix RSS feeds. It looks slick, optimizing itself depending on what type of PC and screen resolution you are using.
Today at the Microsoft PDC keynote in Los Angeles, during the Jim Allchin keynote, Darryn Dieken, group program manager for Avalon demo'd an experimental Netflix application built on Avalon using Netflix's pre-existing RSS feeds. The application was built by the design firm Rezn8 with design direction from two of us on the Media Center team.
Unfortunately, I am more of a Blockbuster Online kind of guy.

Read More

| Matt's Media Center Weblog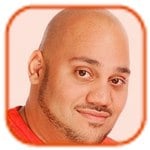 Posted by Andru Edwards Categories: Portable Audio / Video, Rumors, Software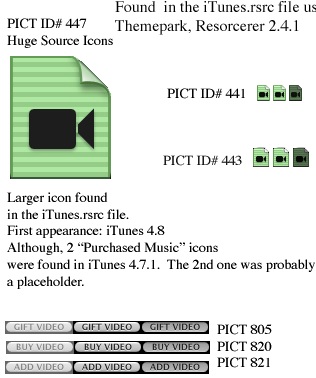 So, the icons pictured above have been found within iTunes 5. Note the ones labeled "Gift Video," "Buy Video," and "Add Video." In addition, the phrase "Protected MPEG-4 video file" has been found within various text strings within the iTunes 5. Now, can we all agree that Apple has just a bit more up its sleeve in regards to what they want to do with their online media store? After all, Steve did say that this is supposed to be the year of HD.

Read More

| fscklog

Posted by Chris Cardinal Categories: Corporate News, Misc. Tech, Software

eBay has announced (or rather, confirmed) that they are indeed planning to acquire VOIP provider Skype in a deal worth up to $4.1 billion when all is said and done. eBay CEO and President Meg Whitman comments, "Communication is at the heart of community and e-commerce, making Skype a natural fit for eBay," but I'm more inclined to believe it's something of a power play made to keep Google or Yahoo from getting there first. Regardless, I'm pretty confident eBay won't mess with a good thing, and hopefully we'll see some enhancements and additional features brought into the mix as a result.

Read More

| Skype
Posted by Devin Categories: Corporate News, PC / Laptop, Software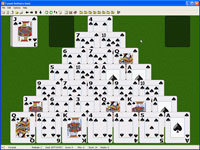 According to an article at BBSpot, it seems Windows XP will be the last OS to display the infamous Blue Screen of Death upon crashing. Instead, Windows Vista users will be treated to a game of solitaire from the Solitaire of Death Screen while waiting for IT support help. The cards backs will be none other than blue in color and will appear when "Windows reverts to less ideal operation for reasons unknown." This new screen is ideal for those whose computers crash while at work, because, as Bill Gates puts it, "Let's face it, these users were probably playing solitaire before their PC crashed so falling back to the SOD will not inconvenience them."
Edit: I was wondering how long it would take before a reader figured out it was a satire article. Gareth, contact us for your prize!

Read More

| BBSpot

Posted by Kristin Wenzel Categories: Corporate News, Software

Reversing a decision made in January that allowed Microsoft's Office 2003 XML format to be used within the State government, the State of Massachusetts has given Microsoft's proprietary formats the "thumbs-down."
According to the revised plan, only the OpenDocument file format, which is supported by Open Office, and Adobe's PDF format are to be acceptable for document exchange. According to Eric Kriss, Secretary of Administration & Finance for the Commonwealth of Massachusetts, "Desktop software that supports OpenDocument and PDF in the future is acceptable; Microsoft's proprietary XML formats are not." The state plans to develop phased migration plans from Microsoft Office to Open Office, with a target date for implementation of January 1, 2007.
However, there has been criticism over the definition of Adobe proprietary formats (protected by several patents) as being acceptable while Microsoft's proprietary formats were unacceptable. The "powers that be" in Massachusetts, however, seem to have made their decision - and leave an uneasy feeling about just how great their "commitment to open source" really is.
Read More

| ArsTechnica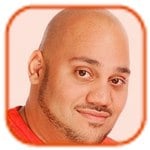 Posted by Andru Edwards Categories: Music, Portable Audio / Video, Software

Steve keeps the goods coming with the announcement of an iTunes update that will be available later today. iTunes 5.0 includes a host of updates, some major, others subtle. One change within the Music Store is the addition of album reviews. There are already at least 1000 album reviews in version 5.0, so it shouldn't be too hard to see what they look like once the download becomes available. On the Windows side of things, iTunes will now be able to sync Outlook contact and calendar data to the iPod (iTunes Mac has been doing this with Address Book and iCal). There are also improvements to how iTunes handles shuffled music, adding in a Smart Shuffle feature, allowing you to tweak just how random you want the music to be.

Posted by Kristin Wenzel Categories: PC / Laptop, Software
I love Mac OS X's Dashboard feature. Consequently, I'm always searching for new, useful, fun, or just plain awesome widgets to install to make my life easier (or more entertaining). Even some that aren't useful to me personally have made it onto the list because they're just solid, awesome little widgets. So here are my top picks for widgets that need to be downloaded.

DashBlog

DashBlog is an incredibly user-friendly widget that lets you write and publish to your Blogger account through Dashboard, without having to open an application like MacBlog or login through Blogger's web-interface. All you have to do is open Dashboard, write an entry, and post it to your blog. It's a perfect example of a great, must-have widget that I had to include even though I've no use for it, since I prefer to publish my website entirely by hand. However, if you use Blogger, this one is a must.

Read More

| DashBlog



Proxify Anonymous Surfing

If you're a little on the "paranoid" side and don't want people to know who you are as you visit their website or what have you, Proxify's Anonymous Surfing widget is for you. All you do is type in the address you're going to, and Proxify hides your IP address and prevents monitoring of your network traffic, allowing you to surf confident that nobody's watchin- unless they're actually in your room looking at your computer. That would be creepy.

Read More

| Proxify Anonymous Surfing



Mini CPU Heat and Mini CPU Usage

I can't even begin to describe how unbelievably useful this one has been. I use a PowerBook G4, which are known to run very hot. This widget helps me keep an eye on my CPU temp with no muss and fuss - pop open Dashboard, glance, and go back to what I was doing. An absolute must-have. Additionally, if you're like me and always want to keep a watchful eye on your Mac, the mini CPU Usage widget will keep you informed with a touch of a button and goes hand in hand with mini CPU heat. It can read as a numeric value, or as a progress bar, whichever works best for you.

Read More

| mini CPU heat
Read More

| mini CPU usage



miniUptime

Many people have stories about how they never need to shut down their Mac, as they leave it running 24-7 with no problems. Well, now you have a way to track your uptime right on Dashboard. So if you're looking for a way to show off your uptime for bragging rights, or just for your own curiousity, this widget needs to be on your dashboard.

Read More

| miniUptime

Let us know which widgets you find most useful in the comments area.

Posted by Sparky Categories: Portable Audio / Video, Software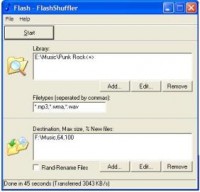 C-Flash software has produced a great application (although their choice of VB6 as a programming language is somewhat suspect) in their FlashShuffler software. FlashShuffler is a simple application that provides the functionality of an iPod shuffle to any UMS (USB Mass Storage) compliant device. It's operation is simple: you select a number of megabytes that you want it to fill, the location of your music collection, and the location of your player once it's plugged in and FlashShuffler will randomly select the correct amount of music and transfer it to your MP3 player. Every day when you plug in your device and run FlashShuffler it will change the selection of music for you automatically.

Read More

| C-Flash via DAPreview


Om Malik has a great little write up on his blog about 10 'must have' apps for the Mac. A while back Lockergnome had a great article that a lot the new killer apps were moving over to the Mac and Gear Live has to agree. This list includes most of the tools used day to day to write, communicate, and consume information needed to create Gear Live. The one tool that I was surprised to not see on the list is Photon - a great (now open source) plugin for iPhoto that lets you easily publish an image directly to your blog. If you have 'made the switch' you should check out this list of great applications. In additon, let us know which programs you consider to be hidden gems.

Read More

| GigaOm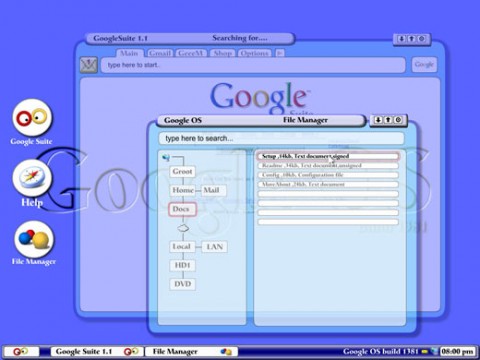 Google may be about to release the GoogleOS. A screenshot has emerged claiming to be of the operating system and displaying hits of a GoogleSuite and advanced search technology. The GoogleSuite would be a word processor, and spreadsheet application - coupled with Gmail, Gtalk, and an internet browser most of the average users needs would be met. We don't think that this is really going to happen and are of the mindset that the screenshot is a photoshopped fake - the UI is too primitive to be a reality, and Google seems better served by providing everything as a web application. The one way that Google could really be on to something here is if they can polish it up and make it into a LiveCD that a user could stick into any computer and run to have an instant copy of the GoogleOS without harming the hard drive. Assuming that the computer had a fast internet connection when the computer booted the user could log into their Gmail account and load all of their settings, preferences, and files. Then when you are done, eject the CD and walk away. Over at Gear Live we are not holding our breath but we certainly will watch this to see if it develops into something interesting.

—Update—
It looks like our guess about a LiveCD was not too far off. Gizmodo has provided additional information that it will be installed onto a USB keychain hard drive. While not a lot of details about this exist at the moment it's looking like more and more of a possibility that this is real. While the new details emerging seem technically sound (and even quite advanced in some respects) hopefully Google will polish the UI a bit more before they would release a useful product like this onto the marketplace.

Read More

| Grooan via Gizmodo
© Gear Live Inc. – User-posted content, unless source is quoted, is licensed under a Creative Commons Public Domain License. Gear Live graphics, logos, designs, page headers, button icons, videos, articles, blogs, forums, scripts and other service names are the trademarks of Gear Live Inc.