Find Our Latest Video Reviews on YouTube!
If you want to stay on top of all of our video reviews of the latest tech, be sure to check out and subscribe to the Gear Live YouTube channel, hosted by Andru Edwards! It's free!
Posted by John Goulden Categories: Cell Phones, Internet, Software,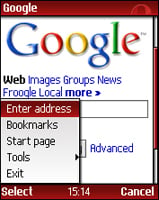 For those of you who can't bear to be separated from the Internet, Opera has released the official version of their browser designed for smartphones - Opera Mini. Mini has been in beta testing in Europe for some time, and in December was released to the rest of the world's software guinea pigs. Unlike Internet Explorer, which ships with most smartphones, or Opera's other browser for the mobile market, Opera Mobile, this new browser relies on Opera's backend servers. The servers convert the website requested into a format better suited for a phone's tiny screen, and compress the graphics and other data so the page loads more quickly. Testing by this author on a Cingular 2125 confirms that pages load much faster than IE and are easier to navigate as well. Opera Mini has a handful of phones it is "certified" to work on, but should work on any Java-equipped smartphone. Two versions are available - a Basic edition with a small memory footprint, and an Advanced version that consumes more memory but delivers page icons, font options, better-looking menus, and smoother scrolling.

Read More

| PCWorld
Posted by Edwin Soto Categories: Internet, Mods / Hacks, Software,
Normally we like to keep you interested in reading news about the latest gadgets and gizmos strolling about the town. However, sometimes something in the software world comes along that piques our interest. Today we decided to share this unique new twist on an old idea. If you are an RSS fiend - like most of us at Gear Live - you may have literally hundreds of feeds coming which you couldn't possibly attempt to read on any given day. Greg Reinacker has come up with a way to "help" you decide on what entries to read based on what images are included in the feed. This "image only" aggregator will consecutively post images embedded in your RSS feeds and you can pick and choose what you want to read based solely on the images you see. It's not perfect yet, but a good idea nonetheless. You will have to have a Newsgator account if you want to try it.

Read More

| Greg Reinaker's Weblog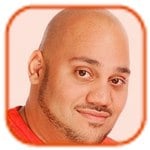 Posted by Andru Edwards Categories: CES, CES 2006, Features, Microsoft, Software, Videocasts,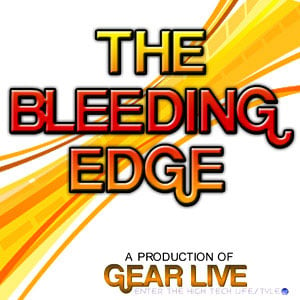 We were able to spend a few minutes chatting it up with a Microsoft employee going over some of the more interesting changes we can expect when Windows Vista ships. We recorded a video of the demonstration that we got while going hands on with Vista at CES. In it, we talk about:
Animation effects
Legacy metadata for 2000 legacy games built-in to the OS
The new PC performance rating replacing "system requirements"
Vista desktop search
Vista's way of alerting you of potential system problems
The new Windows Defender Antivirus and Antispyware program
The three official Windows Vista SKUs
The new Breadcrumb Bar
Here's how to get the video:
|iTunes| - Subscribe to our iTunes video feed
|RSS| - Subscribe to our video RSS feed
|Download| - iPod-formatted H.264
|Download| - MPEG-4
Here's how to get the show:
|
Download
| - iPod-formatted H.264
|
Download
| - MPEG-4

Posted by Chris Cardinal Categories: Mods / Hacks, Software,
This is one of those absolutely wonderful little powertips we're always thrilled to find. With a simple download of Microsoft's PowerToys TweakUI (which offers a bunch of other fun goodies for XP) and a quick registry add-in, you can have your system boot up, log you in and lock your machine, so that when you get back to your system, everything's already loaded and ready, awaiting your password. No more two minute wait until the login screen, and three minutes to the desktop. Now, it's just five solid minutes.
It might not be very useful if you're not the type who shuts down often, but BrainFuel cites the perfect example: an uninterrupted boot-up cycle lets you go get coffee or chill at the water cooler.
Check out the full step-by-step over there. It'll take less than three minutes, and the registry "hack" is the harmless act of placing a "lock computer" command in your startup profile, so no worries there.
Read More

| BrainFuel

Posted by Chris Cardinal Categories: CES, CES 2006, Home Entertainment, Software,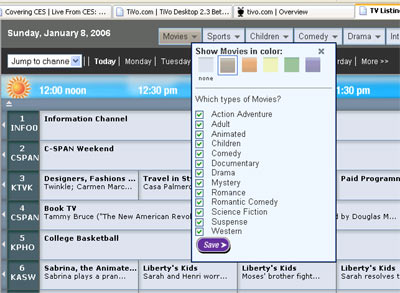 While spending some time in the TiVo booth, we got to play around with their new, AJAX-based (aka Web 2.0 aka XMLHttpRequest) online scheduling utility. Clicking from show to show expands an information pane in the same window with all the details and options. You're able to color certain genres of the guide on the fly and scrolling keeps the time bar at the top of the screen.
TiVo assured us that simply typing in the URL wouldn't work, but, as it turns out, they were wrong. The application is still at an in-house Beta stage and shouldn't be used unless you fully understand it, but that address is: http://www3-beta.tivo.com/tivo-tco/. Log in to your TiVo account somewhere else on the normal site first for full access to your DVRs and listings.
Keep in mind that TiVo could easily pull the plug on this the second they realize someone is linking to it, but we thought we'd give you the scoop and the opportunity to play around with the next generation of TiVo's Online Scheduling software.

Posted by Chris Cardinal Categories: CES, CES 2006, Software,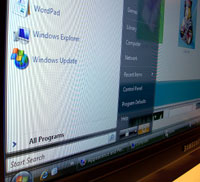 I had the opportunity to spend close to 20 minutes interviewing and picking the brain of one of the Microsoft Vista product managers who in the Driver Group for the Windows Vista OS. John Clavin let us in on how the development process works over at Microsoft and what sort of manpower is required to develop, test and release a product of this size. As a developer myself, I was like a kid in a very, very nerdy candy store, begging to learn more about the system. (The ladies love it when I talk code to them. I swear.)
Versioning, stress testing, lines of code, distribution, builds, rebuilds and more, after the jump, straight from the horses mouth and only on Gear Live.
Click to continue reading Live From CES: Hands On With Vista—Vista By The Numbers, A Developer Tells All

Posted by Chris Cardinal Categories: CES, CES 2006, Software,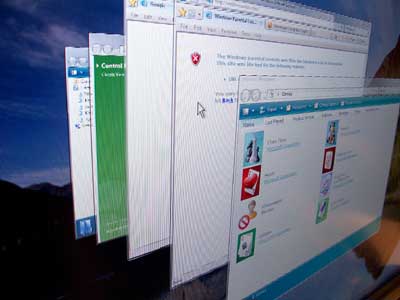 Another interesting aspect of the forthcoming Windows Vista is how closely integrated it will be with your gaming experience. Games are now installed and tracked as their own element, complete with metadata that allows them to be sorted and managed better. By going to the Games menu in Windows, you'll be able to quickly jump to the manufacturer's support page, see installation details and quickly launch into your games. It's not terribly exciting or even all that different, but it allows Windows to maintain a firm grip on parental controls with games, restricting play to games installed and approved through the system. This sort of tight integration with the OS makes me wonder if its extensibility might allow for more severe DRM and copy-protection schemes. Microsoft says they have legacy metadata for more than 2,000 games, and most developers will be including the small amount of metadata that will let them take advantage of the system. (And for those of you wondering, the picture is a shot of the advanced, DirectX 9-based application switching animations in Vista. We'll likely have more on the graphical improvements in a later post.)
Check after the jump for a quick look at Microsoft's new method to measure system performance, and some of the enhancements we found in the System Properties console.
Click to continue reading Live From CES: Hands On With Vista—Windows and Gaming, System Performance

Posted by Chris Cardinal Categories: Announcements, Cell Phones, CES, CES 2006, Software,
Another Showstopper hit, Netomat's hub software really piqued our interest. It's best to watch my interview (above, special thanks to Andru for starting on a frame that makes me look like a giant douche.) for the full scoop on this unique software that launched just last night, but here's the basics: After creating a free netomat account, you are sent their software client to your phone. The phone software works on Java using WAP or GPRS data services, so you don't pay per message. Once you accept the client, it's time to invite some friends to your hub. After your friends join up, quite a few features come out of the woodwork. For one, you're able to see if your friends are online, offline or on a call. Any time you take a picture with your camera phone, with one click, you can send it to everyone in your hub. Using something called WAP push, your friends running the netomat software will instantly receive a prompt asking if they want to see what you're pushing.
Netomat also features some really fun desktop software, including a small system tray-based widget that notifies you on your computer when a post to the hub has been made. Even better, you can quickly and simply drag and drop any RSS feed from your browser to the netomat software and create a hub around it that your friends can subscribe to. You'll receive every RSS clip that comes into the feed, straight to your phone, at your leisure. Additionally, their web site lets you send images from your PC to your hub and lets you see all the activity on the feed. Best of all, it's all free.
Also, be sure to look for our feed to be featured on netomat through an exciting co-branding with them.
Check out the full interview in the video above to get a better feel for how simple and fun the software is.

Read More

| Netomat Hub

Posted by Chris Cardinal Categories: CES, CES 2006, Software,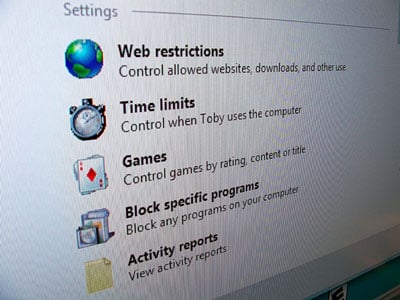 Now, it's true that something like parental controls are usually the last "cool" feature you'd expect a blog site to chat about, but Vista has big plans for keeping Timmy's future porn habit at bay. The administrator account can impose controls on each user, including what times the accounts are allowed to access the computer, what sort of web site filters are applied (allow Timmy to see sites tagged "pornography" but not "bomb-making", etc.) and even time limits—how many hours per day he's allowed on the machine. One of the most impressive elements of this implementation is that the access limitations for web filtering are controlled at the network application layer. What this means is that they're applied across the board: In Internet Explorer, Firefox or any other browser, feed readers or any other services bouncing over TCP/IP. I go into some more of the advanced parental control features after the jump.
Click to continue reading Live From CES: Hands On With Vista—Parental Controls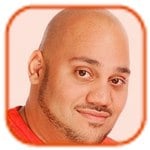 Posted by Andru Edwards Categories: Portable Audio / Video, Software,
mozPod is a project to bring iPod synchronization to Mozilla products such as Thunderbird and Sunbird. mozPod version 0.1 was just released yesterday, and so far it seems to be working very nicely with Thunderbird. Of course, the download is free, and the software works with iPods using the latest software. This one works great on both Macs and PCs.

Read More

| mozPod
© Gear Live Inc. – User-posted content, unless source is quoted, is licensed under a Creative Commons Public Domain License. Gear Live graphics, logos, designs, page headers, button icons, videos, articles, blogs, forums, scripts and other service names are the trademarks of Gear Live Inc.