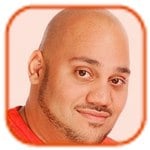 Posted by Andru Edwards Categories: Corporate News, Home Entertainment, Software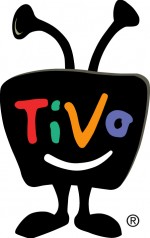 It seems people are wondering what is up with TiVo booking the Museum of Television and Radio for a big announcement tomorrow. Luckily, we have some peeps on the inside who have given us the good stuff. It doesn't look like the Series 3 will be given a date, or that the Netflix downloads will be starting anytime soon. Instead, TiVo is going to announce their new KidZone service that aims to give parents guidance and control over what their kids watch on TV. Now, this isn't your standard, run-of-the-mill parental control feature. KidZone actually creates virtual TiVo menus and virtual channels, specifically targeted to the children. TiVo partnered with leading parenting and family groups including Common Sense Media and The Parents TV Council to select kid-friendly content for the new service.
Parents have the ability to select from an entire menu of weekly recommendations and automatically record all of those shows. When TiVo is in KidZone mode, it locks out all other programming access by children. Parents get password-protected ability to decide what's best for their children to watch and kids get their own space on TiVo to enjoy their favorite shows. The service will be launched in June 2006.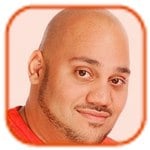 Posted by Andru Edwards Categories: Apple, Software
Anyone running a Mac out there, be sure to run Software Update. You will receive updates to iTunes, iPhoto, and Front Row, along with a security update. What's stands out about these updates is the fact that the new Bonjour technology that Steve Jobs talked about yesterday is here. Now your Front Row Macs will be able to communicate to each other without the hassle. The iPhoto and iTunes updates also look to be a direct correlation to making sure they work right in Front Row sharing mode. As for the security update, here are the details:
Security Update 2006-001 is recommended for all users and improves the security of the following components:

apache_mod_php
automount
Bom
Directory Services
iChat
IPSec
LaunchServices
LibSystem
loginwindow
Mail
rsync
Safari
Syndication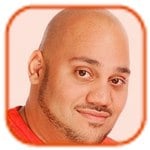 Posted by Andru Edwards Categories: Cell Phones, Features, Home Entertainment, Software, Video Games, Videocasts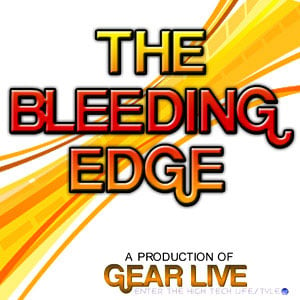 On this show we give you sneak peeks at the Motorola ROKR E2 and Windows Vista. We also show off a liquid-cooled Xbox 360, recap 3GSM, and more:
THE WIRE
MacBook Pro Finally Shipping
Nintendo DS Web Browser and TV Tuner
MovieBeam Streaming HDTV Rentals
UNWIRED
Sparky gives us a rundown of the most interesting pieces of news that came out of 3GSM.
We talk with Motorola, who gives us the complete rundown of their new ROKR E2 music phone.
HIGH SCORE
We talk with CoolIT Systems CEO Geoff Lyon about their liquid-cooled Xbox 360. We also learn about how they are applying their technology into the PC.
GIZMATIC
We give our impressions of CoolIT Systems USB Beverage Chiller.
WINDOWS VISTA
We were able to spend a few minutes chatting it up with a Microsoft employee going over some of the more interesting changes we can expect when Windows Vista ships. We recorded a video of the demonstration that we were given while going hands on with Vista.

Here's how to get the show:
|iTunes| - Subscribe to our iTunes video feed
|RSS| - Subscribe to our video RSS feed
|Download| - iPod-formatted H.264 (Mirror)
|Download| - XviD
|Download| - MPEG-4 (Mirror)
|Download| - PSP

IMPORTANT: We are surveying the listeners of our podcast to see what it is that people like, and more importantly, what they don't like. It is anonymous, and just takes a couple of minutes. If you have the time, we would appreciate it! As always, feel free to let us know what you think in the comments.
Here's how to get the show:
|
Download
| - iPod-formatted H.264
|
Download
| - MPEG-4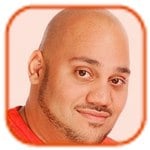 Posted by Andru Edwards Categories: Apple, Home Entertainment, PC / Laptop, Software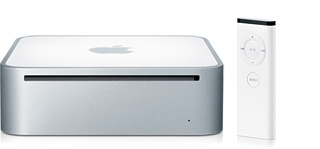 Steve Jobs has just announced that transition of the Mac mini from the G4 processor over to Intel. The base model sports an Intel Core Solo chip, while the more powerful unit boasts a Core Duo chip. The Mac mini maintains the same form factor that the previous version had. This one looks to be the machine you will want to hook up to your television, as the mini finally comes installed with Front Row. The redesigned Mac mini features DVI video out, gigabit Ethernet, a total of four USB 2.0 ports, analog and SPDIF audio outputs (Dolby Digital 5.1), and a new IR sensor for use with it's remote control. You can now stream music, iTunes television shows, photos, and more all on the fly. A Bonjour update allows all devices on the network to find each other seamlessly. The update will be made available to all Macs that run Front Row.
With a DVI out, Apple has entered the living room. With the new Bonjour software, they have made it a simple transition. No need to transfer all of your content to the mini, it can play media from any machine you have hooked up to your network. The 1.5 GHz Core Solo version has a 60GB hard drive, and combo DVD-ROM/CD-RW drive and will retail at $599 USD. The more powerful 1.67 GHz Core Duo Mac mini has an 80GB hard drive along with a DVD-burning SuperDrive, and will sell at $799 USD. Both are available today.

Read More

| Mac mini Product Page

Posted by Frank Bisono Categories: PC / Laptop, Software

Recently we broke the news about VMware releasing a free version of their kick-butt virtualization products for all to use and abuse. Now they have added over 40 new virtual appliances for your downloading pleasure.
New virtual appliances include IBM DB2 Universal Database Express Edition, PortWise Identity and Access Management Platform, Zeus Extensible Traffic Manager, Zimbra Collaboration Platform, and rPath's open source appliances containing Apache, LAMP, Browsing and SugarCRM. Run these virtual appliances using any VMware virtualization product, including the free (as in beer) VMware Player and VMware Server.

Read More

| VMware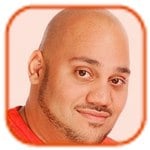 Posted by Andru Edwards Categories: Apple, Mods / Hacks, Software

Remember that G5-optimized Firefox build we told you about a couple of months ago? We have received emails here and there since Stevie-J announced the Intel powered Macs, asking if there might be an updated version specifically optimized for the Intel Macs. We are happy to say that the wait is over. The guys over at BeatnikPad have released the Intel version of DeerPark (what they call their Firefox builds), and it is damn fast. Head on over to their site to grab the download.

Read More

| MacIntel Firefox
Posted by John Goulden Categories: Microsoft, Software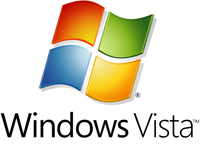 Microsoft has released their fourth preview of Windows Vista, this one entitled the Enterprise CTP (Community Technology Preview). With the name change (the previous beta was called Partner CTP), Microsoft is trying to draw attention to the features of Vista that benefit corporate customers. Migration utilities, enterprise deployment tools, Windows System Image Manager and an updated Management Console are some of the items geared for use in a business atmosphere. It's not all work and no play though, as this build (5308) also contains Windows Sidebar (which disappears/reappears just about every other build) and Gadgets (think widgets).
Considered a milestone, this build of Vista is the first to be called feature-complete. From this point on, there will be no new features added, and all testing will be geared for performance, bugs (removal that is), and tweaking based on user feedback. This is also the first release that is designed to be installable over an existing Windows XP installation.
The Enterprise CTP build is currently available on Microsoft Connect and reportedly will show up on MSDN today or tomorrow (at the time of this writing, its not on MSDN yet). The next scheduled release of Vista is 2Q 2006 and will be considered the end of Beta 2.

Read More

| TechWeb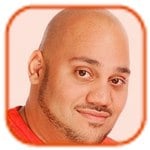 Posted by Andru Edwards Categories: Announcements, Features, Microsoft, Podcasts, Software, Video Games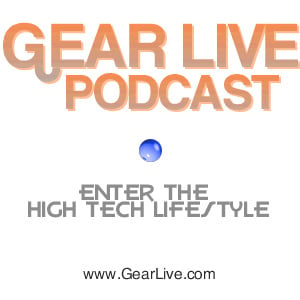 We are ramping up our efforts on the multimedia front. Of course, we have started our weekly video show, The Bleeding Edge. Now, we are hitting you up on a daily basis with our audio podcast. The daily shows will be much shorter (think 5-10 minutes), and will just cover interesting tidbits we found throughout that day. In today's episode:
Office 2007 News: We talk about the Office 2007 name, the death of Microsoft FrontPage, and what Microsoft might have up it's sleeve to replace their WYSIWYG editor in their next office suite.
PlayStation 3 Rumors: Will the PlayStation 3 be delayed to 2007? More importantly, will the thing cost you almost a grand just to get it home?
Here's how to get the show:
|Subscribe| - iTunes
|Subscribe| - RSS
|Download| - Enhanced AAC
|Download| - MP3
Voices: Andru Edwards, Sparky
Length: 10:43, 14.3 MB

IMPORTANT: We are surveying the listeners of our podcast to see what it is that people like, and more importantly, what they don't like. It is anonymous, and just takes a couple of minutes. If you have the time, we would appreciate it!
Don't forget to vote for us on Podcast Alley! Also, be sure to check out the Gear Live Odeo Channel, and subscribe there are well.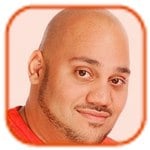 Posted by Andru Edwards Categories: Internet, Microsoft, Software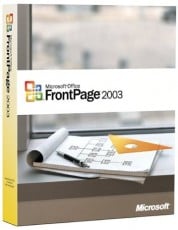 It looks like Microsoft is finally going to take their FrontPage web design software out back, and put it to pasture. According to PC World, Microsoft FrontPage sees the end of it's life cycle with the release of Microsoft Office 2007, formerly known as Office 12. FrontPage became popular in the mid-ninties, when people were just starting to realize what the internets were all about and decided they wanted a piece of the action. This was the first mass-market WYSIWYG web editor on the consumer level. Once Dreamweaver was noticed by the masses, FrontPage became seen as a joke. I mean, who wants 15 font tags in a block of text that only requires one?

Read More

| PC World

Posted by Frank Bisono Categories: Apple, Corporate News, Software
So much for freedom of information folks. Looks like the good peeps over at the OSx86 project have been served with a DMCA violation and they have temporarily had to shut down the forums. We suspect it may have something to do with an individual who posted information on how to install OS X on a PC using a restore DVD. But alas, I am sure we will know soon enough.
We're sorry to report that despite our best efforts, the OSx86 Project has been served with a DMCA violation notice. The forum will be unavailable while we evaluate its contents to remove any violations present. We thank you for your patience in this matter.
We wish them the best and a speedy resolution to this matter.

Read More

| OSx86 Project
© Gear Live Inc. – User-posted content, unless source is quoted, is licensed under a Creative Commons Public Domain License. Gear Live graphics, logos, designs, page headers, button icons, videos, articles, blogs, forums, scripts and other service names are the trademarks of Gear Live Inc.