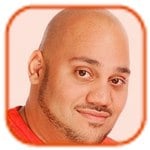 Posted by Andru Edwards Categories: Apple, Microsoft, PC / Laptop, Software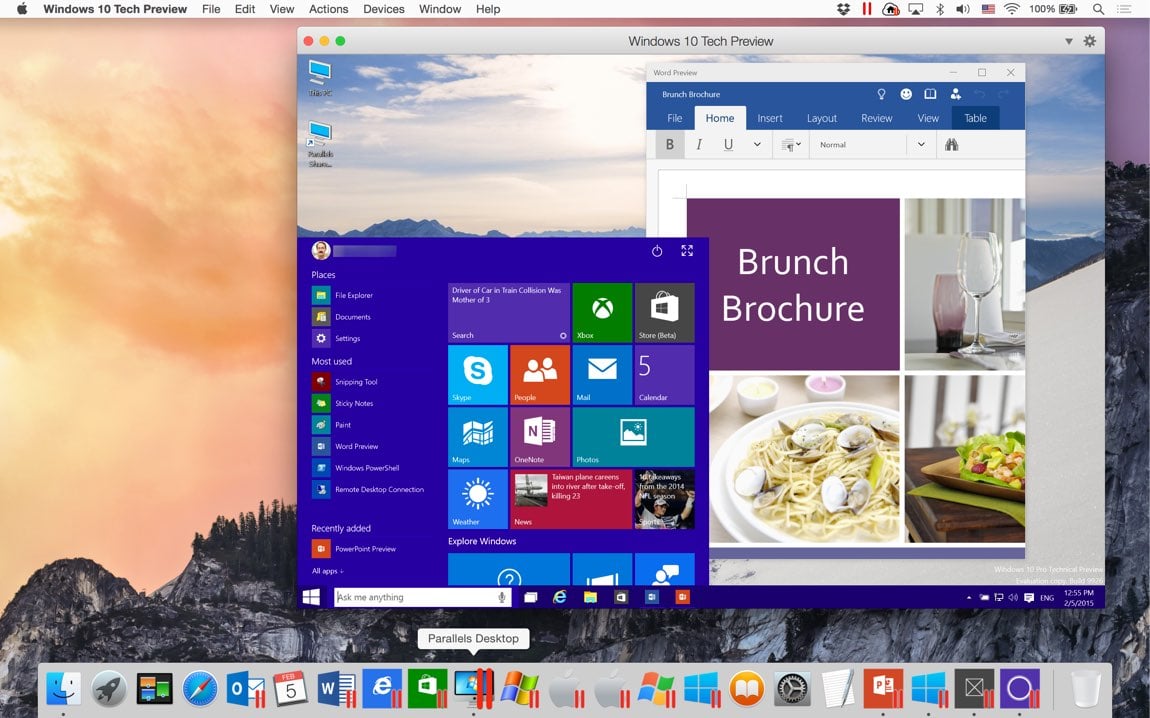 If you're looking to start running that fresh Microsoft Windows 10 Technical Preview on your Mac, Parallels has you covered. The company has announced experimental support in Parallels Desktop 10 for Mac that will now allow you to install and run the early look at the Windows 10 operating system, alongside the Office Preview for Windows 10. Microsoft is doing some impressive things with Windows 10, and with Parallels you can get a look at things like Cortana, Windows Store beta, the reimagined Start menu, and more. You just need to be running Parallels 10.1.4 build 28883 or later and you're good to go!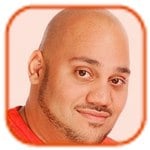 Posted by Andru Edwards Categories: Apple, PC / Laptop, Software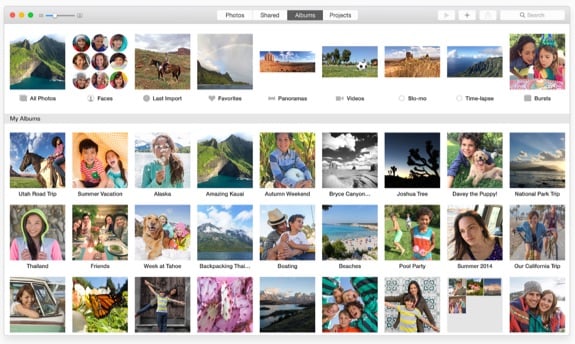 As we mentioned, Apple has released its new Photos app for Mac as part of the OS X 10.10.3 beta release earlier today. For those wondering about features and functionality, here's the rundown straight from Apple:
All new for OS X, Photos automatically organizes your photo library and helps you perfect your photos with comprehensive editing tools. You can also store your photos and videos in the cloud using iCloud Photo Library, and access them on all your devices.
Photos lets you:
Browse your photos by time and location in Moments, Collections, and Years views
Navigate your library using convenient Photos, Shared, Albums, and Projects tabs
Store all of your photos and videos in iCloud Photo Library in their original format and in full resolution
Access your photos and videos stored in iCloud Photo Library from your Mac, iPhone, iPad, or iCloud.com with any web browser
Perfect your photos with powerful and easy-to-use editing tools that optimize with a single click or slider, or allow precise adjustments with detailed controls
Create professional-quality photo books with simplified bookmarking tools, new Apple-designed themes, and new square book formats
Purchase prints in new square and panoramtic sizes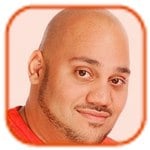 Posted by Andru Edwards Categories: Apple, PC / Laptop, Software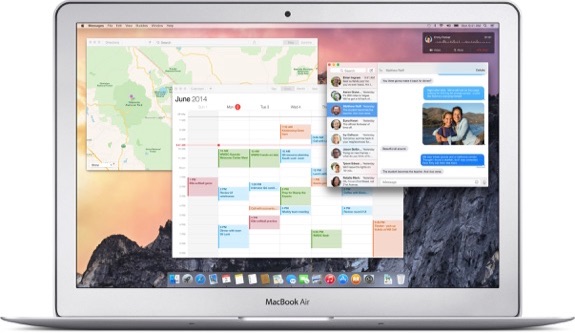 Apple has released the first OS X 10.10.3 (build 14D72i) of Yosemite to developers for testing today, and as part of this release Apple has included a beta version of the new Photos app that was originally revealed back at WWDC 2014. The Photos app will replace both iPhoto and Aperture and become Apple's single photo library management app. Photos will also support the iCloud Photo Library feature, which allows users to store their entire library of photos and videos on iCloud, having them accessible from any Mac, as well as supported versions of the iPhone, iPad, iPod touch, and web browsers. You can download the new software through the Mac App Store if you're already running a dev version of OS X, or if not, you can find it in the Mac Dev Center.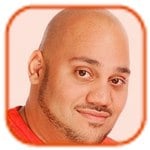 Posted by Andru Edwards Categories: Apple, Cell Phones, Software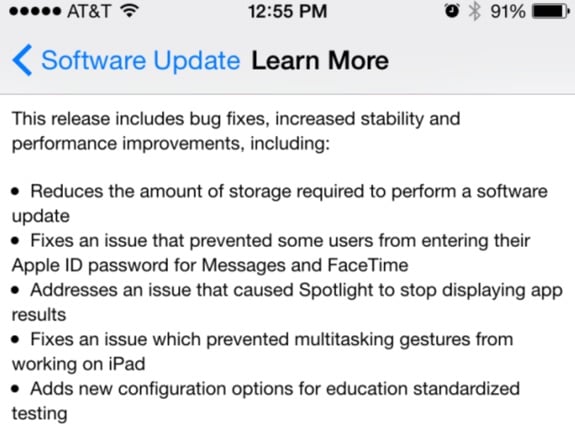 Apple has released iOS 8.1.3, a maintenance and bug fix release for the iPhone, iPad, and iPod touch. The company says that one major feature is that 8.1.3 reduces the amount of free storage required in order to perform the iOS 8 upgrade, which should help some who were "stuck" on iOS 7 and wanted to update, but didn't have enough storage to continue. For me, the update has finally fixed an issue on my 128 GB iPhone 6 Plus that would cause it to crash and reboot when using the multitasking app switcher that's plagued me since release day. Hit the jump for the full changelog that Apple has provided.
Click to continue reading Apple releases iOS 8.1.3, here's what's new!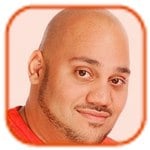 Posted by Andru Edwards Categories: Software, Storage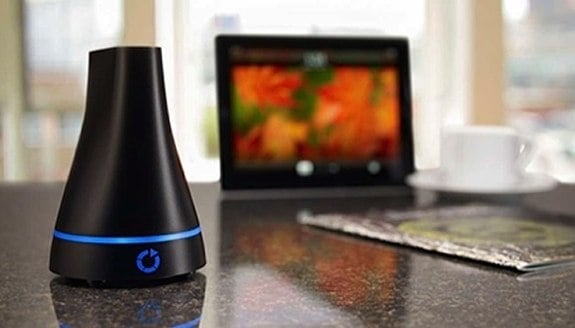 Transporter Desktop 3.0 introduces includes several new features and enhancements designed to improve your private file sharing experience:
Read-only Shared Folders: A Shared Folder owner can now assign read-only permissions on a per-user-per-folder basis.
New Clearer Finder Icon Badges: Transporter Desktop icon badges have been updated for both Mac and Windows for better visibility and clarity.
Enhanced OS X Yosemite Support: Transporter Desktop includes changes to fully support Yosemite at both a functional and aesthetic level. Visible changes include a new folder appearance that is exclusive to Yosemite users as well as Yosemite-style contextual menu integration.
iOS 8 support: Transporter app for iOS now supports iOS 8, including authorization/options at Settings > Location Services and Settings > Notifications.
Create a folder on mobile: You can now create a folder on your Transporter from your iOS or Android mobile device.
If you're unfamiliar with the Transporter, it's a private cloud that allows you to store, access, and share your files from anywhere. Since the device is iunder your control, you don't have to rely on the privacy policies of third-party services, and you can have as much storage as you'd like without the subscription fees. You can pick up the Transporter Sync on Amazon which allows you to hook up any USB hard drive, or get the original Transporter which uses internal drives.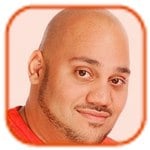 Posted by Andru Edwards Categories: Apple, Cell Phones, Handhelds, Software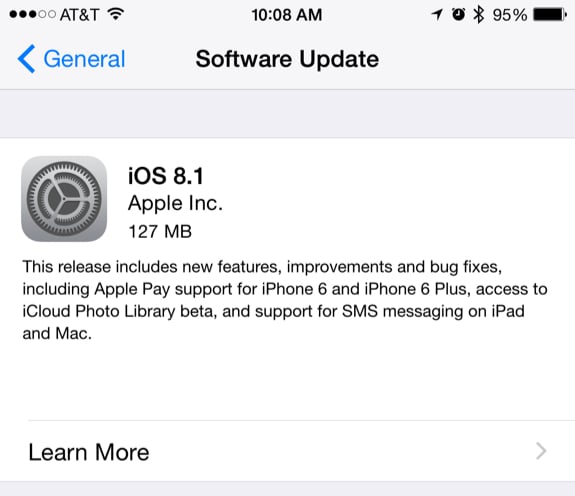 Apple has released iOS 8.1, and with it comes a slew of new features for users of iOS devices. The biggest addition is Apple Pay, which works with the iPhone 6, iPhone 6 Plus, iPad Air 2, and iPad mini 3. Apple Pay allows you to securly store your credit cards in Passbook, and pay for items wirelessly and quickly in stores with your iPhone 6 or iPhone 6 Plus, and online in apps with any of the supported devices. Apple Pay isn't all that's included in iOS 8.1, though. The return of the Camera Roll and My Photo Stream libraries in the Photos app when not using iCloud Photo Library is featured, as is the new iCloud Photo Library Beta, which allows you to store your entire photo library in iCloud. iOS 8.1 also unlocks the ability to have your SMS and MMS text messages appear on your iPad and Mac, using your iPhone as a conduit. We've got a full list of all the changes that come with iOS 8.1 for you, after the break.
Click to continue reading Apple releases iOS 8.1 with Apple Pay, here's what's new!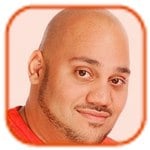 Posted by Andru Edwards Categories: Apple, Corporate News, PC / Laptop, Software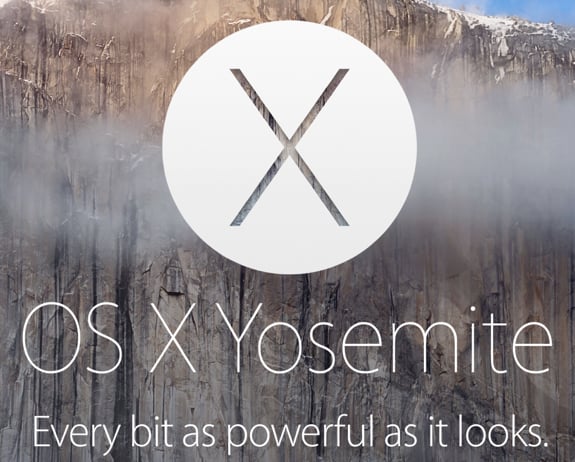 While Microsoft was busy introducing Windows 10 to the world, Apple released the first OS X Yosemite golden master candidate. Developers and beta testers were seeded with the update today through the Mac App Store, and the golden master designation means that the company is confident that this could be the exact same version that it ships to the general public when Yosemite is released later this fall, barring any last-minute bugs (hence the word "candidate.") OS X Yosemite was originally introduced back in June during the 2014 Worldwide Developers Conference, where it was shown to have a radical redesign from the current OS X Mavericks, along with much tighter optional integration with iOS 8.
It's rumored that Apple will ship OS X 10.10 Yosemite next month, alongside an update to the Mac lineup that would include the first iMac with Retina display at 5K resolution.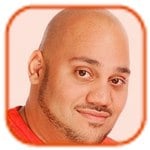 Posted by Andru Edwards Categories: Corporate News, Microsoft, PC / Laptop, Software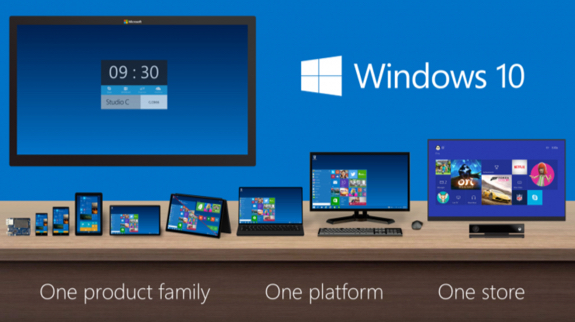 Today, Microsoft officially announced the next version of Windows: Windows 10. If you're confused, you're not alone. The currently-available version of Windows is 8.1, which means that Microsoft has inexplicably decided to forego version 9 altogether. Rumors that the next version would be called Windows TH, Windows One, or Windows 9 have now been dashed—Windows 10 is the future of Microsoft's desktop operating system. It's also still technically the 9th release of Windows.
At an unveiling event earlier today, the company called Windows 10 the "most comprehensive platform ever," as it will run on all displays, from 4-inches and up. That means Windows 10 will run on phones, tablets, laptops, desktops, servers, and high definition television screens. "Windows 10 will deliver the right experience on the right device at the right time," said Microsoft's Terry Myerson. "Windows 10 will run on the broadest types of devices ever."
Optimists will say that Microsoft is listening to all of the negative backlash that was met with the release of Windows 8, taking in that feedback, and reverting a bunch of changes to give customers what they want. Others will point out that Windows 10 looks like a mashup of the beloved Windows 7 and the polarizing Windows 8, with a bunch of Mac OS X features (like Expose and Mission Control) thrown in, and is an obvious step backwards. We see both sides of the argument, but it's also very early to tell, as Windows 10 won't ship until late 2015.
Click to continue reading Windows 10: Microsoft previews the next iteration of Windows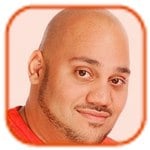 Posted by Andru Edwards Categories: Apple, Cell Phones, Handhelds, Software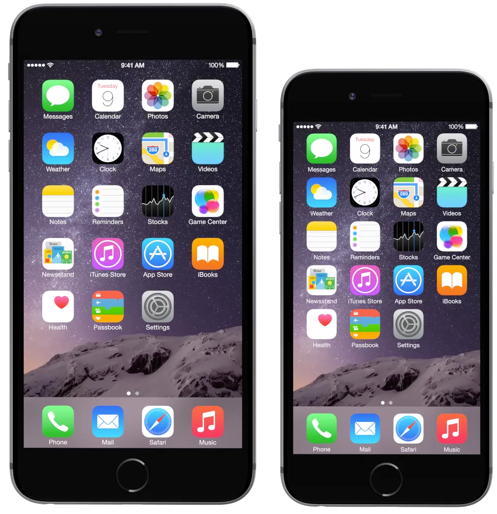 After releasing iOS 8.0.1 yesterday, and then subsequently pulling it due to critical bugs it introduced on the iPhone 6 and iPhone 6 Plus, Apple has released iOS 8.0.2 today. This release does everything that yesterday's iOS 8.0.1 update was supposed to do, while also eliminating a bug that caused both Touch ID and cellular connections to stop working on the iPhone 6 and 6 Plus. Here is the full rundown:
Fixes an issue in iOS 8.0.1 that impacted cellular network connectivity and Touch ID on iPhone 6 and iPhone 6 Plus
Fixes a bug so HealthKit apps can now be made available on the App Store
Addresses an issue where 3rd party keyboards could become deselected when a user enters their passcode
Fixes an issue that prevented some apps from accessing photos from the Photo Library
Improves the reliability of the Reachability feature on iPhone 6 and iPhone 6 Plus
Fixes an issue that could cause unexpected cellular data usage when receiving SMS/MMS messages
Better support of Ask To Buy for Family Sharing for In-App Purchases
Fixes an issue where ringtones were sometimes not restored from iCloud backups
Fixes a bug that prevented uploading photos and videos from Safari
In addition to the quick update, the company also issued an apology to the 40,000 iPhone 6 and iPhone 6 Plus users who were affected by the bug for the past day or so, saying "iOS 8.0.2 is now available for users, it fixes an issue that affected iPhone 6 and iPhone 6 Plus users who downloaded iOS 8.0.1, and includes improvements and bug fixes originally in iOS 8.0.1. We apologize for inconveniencing the iPhone 6 and iPhone 6 Plus users who were impacted by the bug in iOS 8.0.1."
We've downloaded the new update here on iPhone 6 and iPhone 6 Plus units, and everything is looking fine. The iOS 8.0.2 update is available now over the air, or through direct iTunes connection. Be sure to check out our full iOS 8 review.
You can order the iPhone 6 and iPhone 6 Plus from Apple.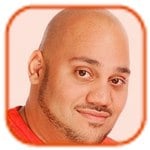 Posted by Andru Edwards Categories: Cell Phones, Features, Hot Deals, Software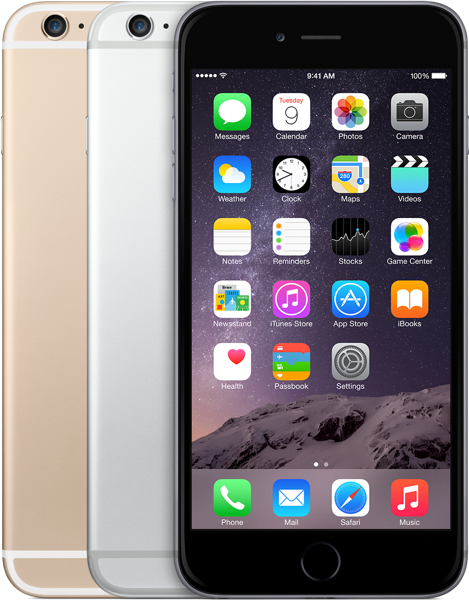 Today in the Gear Live Deals Shop you can enter our iPhone 6 giveaway! The device is hard to come by in stores, is backordered online, and is the most popular smartphone on the market right now. And we're giving one away.
Here's how this is gonna go down: The grand prize winner will walk away with a $650 Apple Store gift card, which will allow you to select the iPhone 6 of your choice. Ready to enter? Go get it:
Don't forget, if you're looking for other deals, be sure to check out our Newegg Promo Code thread. Oh, and if you're on Twitter, be sure to follow @TechPromos for the latest deals.
© Gear Live Inc. – User-posted content, unless source is quoted, is licensed under a Creative Commons Public Domain License. Gear Live graphics, logos, designs, page headers, button icons, videos, articles, blogs, forums, scripts and other service names are the trademarks of Gear Live Inc.