Posted by Sparky Categories: Mods / Hacks, Software, Video Games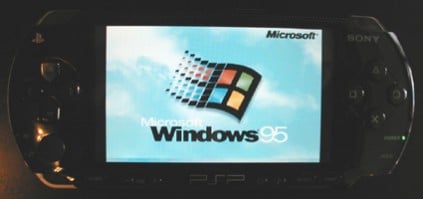 With a lot of people wondering when PIM software for the PSP will be available, one creative guy by the name of Matan just might have a solution for you: Windows 95. He has successfully ported the Bochs emulator over to the PSP and has been able to run Windows 95 from a large Memory Stick Duo. While this emulation is slow, taking nearly 10 minutes to boot, it does provide full Windows 95 functionality. The directional pad and keys act as a mouse and you can use an on screen keyboard. The folks over at PSPLinux are shooting for native support so that should be faster, but they don't have a working version yet. For all your PSP computing needs in the meanwhile, it looks like ghetto tech like Windows 95 is your friend.

Read More

| PSP Bochs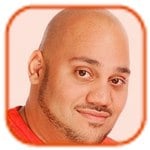 Posted by Andru Edwards Categories: Cell Phones, Software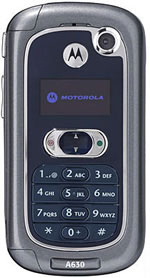 When was the last time that you have been involved in a phone conversation where you wondered if the person you were speaking with was truly paying attention? If you have spoken to me on the phone anytime recently, then I know you have felt that feeling. The "Jerk-O-Meter" is exactly the device that people like me want to keep on the down low. Researchers at the Massachusetts Institute of Technology are at work developing software for cell phones that would analyze speech patterns along with voice tones to rate how engaged people are in a conversation. Time to brush up on your listening skills.
(Thanks Veronica!)

Posted by Jesse Easley Categories: PC / Laptop, Software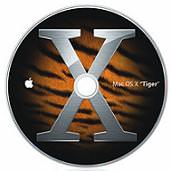 Nowadays it's expected that any type of software that is released will get hacked by someone. Well, it seems hackers have made a very impressive hack to Mac OSX, which will allow it to be used on a PC. The better part to this is:
Of course PC hardware has always run cheaper than its Mac counterpart
The hacked version of OSX, named OSx86, runs faster on a PC than any G4 or G5 around
OSx86 is designed to run on Apple Computer's next generation of hardware, which some call "MacIntels" and others "MacTels" because the machines will run on Intel microprocessors rather than the PowerPC processor used in current Macs. The hacked version of OSx86 is based on pirated software, which came from copies of the operating system sent to participants in the Apple Developer Connection. The ADC participants also received MacIntel computers for testing and development.
Read More

| Wired News
Posted by Devin Categories: Cell Phones, Internet, Software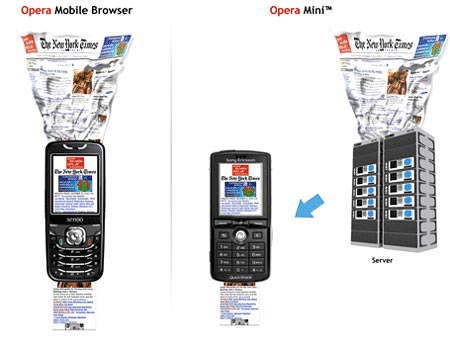 Opera Software has recently announced a new version of its popular Internet browser which will allow web surfing from almost any cell phone, regardless of phone price or memory size. The company says that the Opera Mini browser will allow surfing for about 700 million lower cost phones that would otherwise be unable to access the web due to insufficient memory that wouldn't previously allow for a browser. The Mini only requires that you have a small Java program on your phone, since the browser works by having a remote server pre-process the web page then send it to the phone, rather then the phone itself doing the processing. At the moment, Opera Mini is only available with software from Norwegian TV network TV-2, but we can expect to see a larger distribution in the future.
Read More

| USA Today
Posted by Alex Grahmann Categories: Corporate News, Music, Portable Audio / Video, Software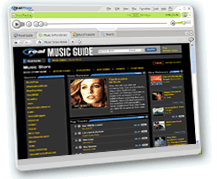 Harmony, a digital rights management translation system created by Real Networks which allows its own music formats to run on Apple iPods, may be the cause of some legal and technical issues for Real in the coming months. The company has admitted that although they believe that their software is completely legal, any disagreement from Apple that runs into a court process might jeopardize their bottom line. The company already expects to pay around $16 million in the coming year defending their software from litigation from Microsoft, but cannot afford any more. Additionally, Real also expects problems as Apple makes moves to update its software in ways that would require tweaking of Harmony's specifications. Basically, it sounds like Harmony may represent Real biting off a bigger chunk than it can chew at this point. Stay tuned to see how these impending challenges pan out.

Read More

| Macworld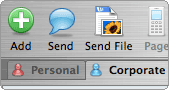 Microsoft released an update to their MSN Messenger software for the Mac. The newly released Microsoft Messenger 5.0 makes some significant improvements on the previously released versions and seems to fit much better with OS X. The new version features blue gel buttons, a brushed aluminum frame, and support for newer MSN Messenger technologies such as display pictures, advanced emoticons, and easy conversation saving. Gear Live still feels that both AdiumX and Proteus are superior chat clients for OS X featuring not only support for multiple chat networks, but a highly configurable UI - but Microsoft Messenger 5.0 is certainly a step in the right direction.

Read More

| Mac Messegner site
Posted by Devin Categories: Cell Phones, Misc. Tech, PC / Laptop, Portable Audio / Video, Software
Monday morning, President Bush is expected to sign into effect an energy bill that will start daylight savings time three weeks earlier and end it a week later. While it may not sound like a big deal, some are concerned that the time change, which would be starting in 2007, may have an effect on many tech gadgets we use in our daily lives. The last daylight savings schedule was put into effect in 1987, so a lot of the electronics we use today are programmed to follow it automatically. This means that come 2007 many of us who rely on technology to remember our appointments, record our favorite TV show, or give us our morning wake up call could find ourselves an hour behind. While some things may just require the time to be set manually, others may end up needing a software update. Dave Thewlis, executive director of a group that promotes standards for calendar software says, "It wouldn't be a society-wide catastrophe, but there would be a problem if nothing's done about it or we try to move too quickly". What do y'all think? Does the thought of all your favorite equipment messing up worry you, or does it make you laugh and think of all the Y2K hype we saw 5 years ago?
Read More

| USA Today
Posted by Edwin Soto Categories: Features, Mods / Hacks, Podcasts, Portable Audio / Video, Software, Video Games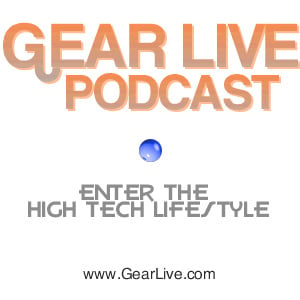 As techies who yearn for the newest, hottest, next big thing, we love to speculate about what's to come. In this week's podcast, we mostly focused on technology that is on the horizon:
XBOX 360 QWERTY Controller
Miyamoto Revolution Controller
iPod video
Pretec 4MB SD
Russian Spammer Killed
Click here to download the MP3, or you can just subscribe to the Gear Live Podcast feed. You can also subscribe to us directly through iTunes as well.
Voices: Edwin Soto, Sparky
Length: 32:52, 30.1 MB
Don't forget to vote for us on Podcast Alley! Also, be sure to check out the Gear Live Odeo Channel, and subscribe there are well. You can even tag each episode with keywords.
Listen | Gear Live Podcast

Posted by Oscar M. Cantu Categories: Corporate News, Mods / Hacks, Software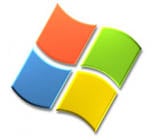 Microsoft just can't get around software hackers in their latest attempt to cut down pirated Windows XP users – Genuine Windows Validation. Early last week Microsoft "fixed" the Genuine Windows Validation exploit. Now the new and updated validation service has been hacked yet again. Maybe Microsoft should start hiring these hackers, since it takes Microsoft days or more to fix their exploits, while hackers only need a day to come up with a work around.
Read More

| Cnet News

Posted by Oscar M. Cantu Categories: Internet, PC / Laptop, Software

The previous Apple Switch pages were full of controversy they were all about "The Power of Unix". Seems as though Apple listned to the feedback and refocused their Switch pages. They now list 10 reasons why people should make the switch along with information which helps potential buyers choose the right Mac. It even goes so far as to show the ease of migrating PC data over to a new Mac. The "Power of Unix" is no longer the theme, as the Switch area now focuses on the "It Just Works" mentality.
Simply take a Mac out of its box, plug it in and start surfing, working or rocking. And when you want to add something new — such as a digital camera or iPod — you just plug it in and start using it. Too good to be true? No, the Mac is exactly that good.

Read More

| Apple: Switch
© Gear Live Inc. – User-posted content, unless source is quoted, is licensed under a Creative Commons Public Domain License. Gear Live graphics, logos, designs, page headers, button icons, videos, articles, blogs, forums, scripts and other service names are the trademarks of Gear Live Inc.