Posted by Edwin Soto Categories: Software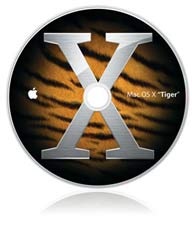 Most impressed by the new widgets in the OS, Time tells us their favorite things about Tiger. The latest iteration of OS X from Apple was last week's Gadget of the Week. Here's an brief overview:
1. You can automatically look up words in the integrated dictionary as you surf.
2. It's got a standalone version of the Migration Assistant, which lets you move all of your programs and settings from one Mac to another.
3. HD movies are coming to QuickTime.
4. Album art can be your screensaver.
5. VoiceOver will read all of your web pages (and other text documents) out loud.
Read More

| Time Gadget of the Week
Posted by Edwin Soto Categories: PC / Laptop, Software

The famous simple networking system from the Mac OS is now available for Windows. This easy file/Internet/printer sharing software has been a staple for Macs everywhere. Great for those of us that aren't good at figuring out the routers and printers on our networks, or those who just want to feel as cool as a Mac user should download this for their Windows-based PC.
Now anyone using a Windows PC can take advantage of the effortlessness of Bonjour for free. The Bonjour Setup Wizard makes setting up a printer under Windows as easy as Mac OS X (we can't make it as beautiful, unfortunately). Bonjour for Windows includes a plug-in for Internet Explorer, so you can setup a Bonjour-enabled device without knowing its IP address. You can even print to printers connected over USB to Airport Extreme Base Station or Airport Express. If you're an Open Source enthusiast, you will be able to download the Bonjour source code to create software for virtually any platform.
Read More | Apple Bonjour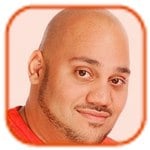 Posted by Andru Edwards Categories: Home Entertainment, Software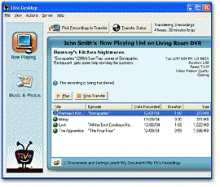 The TiVo Desktop software has been upgraded, and version 2.1 is now available for download. The biggest change, aside from the visual aspect, is that TiVo Desktop 2.1 includes support for playing TiVoToGo shows on Microsoft Portable Media Center units. The update is available for the Windows XP and 2000 operating systems. On the flip side, if you are on a Mac, it looks like TiVo Desktop 1.9.1 is broken in Tiger. Personally, I am still waiting for them to release TiVoToGo for DVD players with integrated TiVo software. What gives?
Read More

| TiVo Desktop 2.1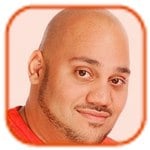 Posted by Andru Edwards Categories: Movies, Software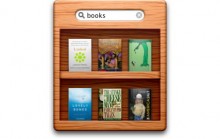 Tiger has been out in the wild for about four days now, which is just enough time for Apple die hards to have dug into the OS to try out every new feature. If you are left with nothing else to do, Apple has your hook up. They have released a series of download pages where you can grab new Dashboard widgets, Spotlight plugins, and Automator actions. If that's not enough, you can also check out the QuickTime 7 movie download page, which features content in high definition, taking advantage of that H.264 codec.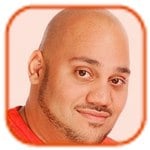 Posted by Andru Edwards Categories: PC / Laptop, Software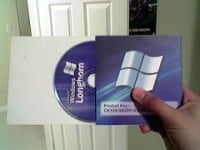 No, Microsoft didn't up their development cycle overnight in order to compete with Tiger. This copy of Windows Longhorn is actually available for purchase in Iran, including nice packaging and a CD Key. While they are pirated beta versions of the operating system, Microsoft really can't do much about Iranian copyright law (or the lack thereof). Typically, this kind of software can be purchased there for prices ranging from $1 to $20 USD. Here in the states, we continue to wait.
Read More

| Me and Sassan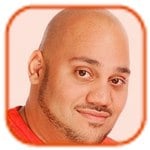 Posted by Andru Edwards Categories: Software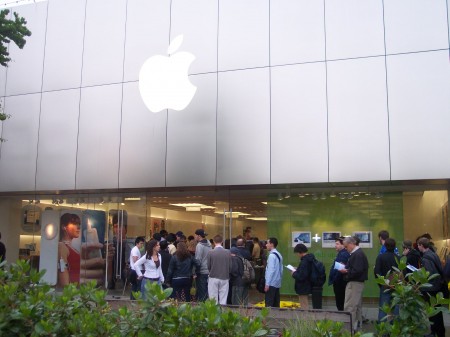 In case you missed it, Apple dropped Tiger on us the other day, and the reviews have been astounding. One thing that always amuses me is the fact that Apple fanatics are so passionate about their beloved systems and software, that they are willing to wait in line for hours - in the rain - just so that they could purchase the latest and greatest OS from Apple. It was damp and cold, but the media was out in full force, and to Apple fans it was a very bright day indeed. We have a couple more photos from outside the Seattle Apple Store after the jump.
Click to continue reading Seattle Apple Store Tiger Launch Images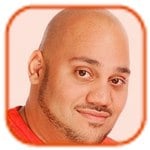 Posted by Andru Edwards Categories: Software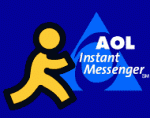 I have been messing around with the new iChat AV messaging client for a couple of hours, and it is impressive. AOL, and many of the other IM client suppliers in fact, has seen their AIM client become antiquated. They are currently at work on Tritan, their new messaging client which plans to improve upon the experience currently enjoyed by AIM users of today. Moving ahead into the 21st century, AOL plans to add more than just textual improvements. Look for audio, video, and file transfers to be vastly improved and simplified. Also look for a "spam catcher" that will put any messages received from those not on your Buddy List into a specified tab for your review.
Read More

| Messaging Pipeline via GigaOm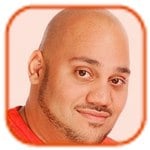 Posted by Andru Edwards Categories: PC / Laptop, Software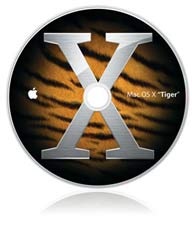 I am thinking that, while only 5% of computers sold are Mac's, today's Tiger release is going to be a big deal. Despite the efforts of some to see that it didn't happen, Apple is going to be launching Tiger in a big way. Be sure to hit your local Apple Store to be a part of the festivities.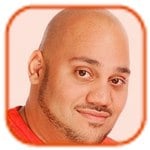 Posted by Andru Edwards Categories: Corporate News, Software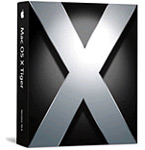 I love stupid lawsuits - they put a smile on my face. This is why I chuckled with glee as I read the email telling me of how Tiger Direct - one of the worst IT resellers around - has decided to sue Apple over the Tiger moniker. Apparently, they don't like how Apple has been referring to their new operating system as "Tiger", and go on to say that the suit is meant "to stop further damage to Tiger Direct's well-known Tiger brand." Wow. Good thing they waited until the day before Tiger is set to be released to drop that one on us. Good show.
Read More

| Bloomberg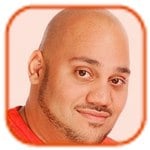 Posted by Andru Edwards Categories: Portable Audio / Video, Software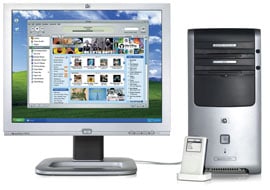 For those not keeping track, today marks the two year anniversary of Apple's launch of the iTunes Music Store, accompanied by its proprietary DRM format which would only play on an iPod. Sure, Real has tried and tried again with Harmony to get onto Apple's popular little player, but Apple doesn't like it. Alas, I await the day that iTunes offers a choice of format to download, so the tracks can be played on any player I want. Bah, who am I kidding? Ever since I discovered sites like this, I haven't had a need for iTunes.
© Gear Live Inc. – User-posted content, unless source is quoted, is licensed under a Creative Commons Public Domain License. Gear Live graphics, logos, designs, page headers, button icons, videos, articles, blogs, forums, scripts and other service names are the trademarks of Gear Live Inc.