Posted by Chris Cardinal Categories: Announcements, Cell Phones, CES, CES 2006, Software
Another Showstopper hit, Netomat's hub software really piqued our interest. It's best to watch my interview (above, special thanks to Andru for starting on a frame that makes me look like a giant douche.) for the full scoop on this unique software that launched just last night, but here's the basics: After creating a free netomat account, you are sent their software client to your phone. The phone software works on Java using WAP or GPRS data services, so you don't pay per message. Once you accept the client, it's time to invite some friends to your hub. After your friends join up, quite a few features come out of the woodwork. For one, you're able to see if your friends are online, offline or on a call. Any time you take a picture with your camera phone, with one click, you can send it to everyone in your hub. Using something called WAP push, your friends running the netomat software will instantly receive a prompt asking if they want to see what you're pushing.
Netomat also features some really fun desktop software, including a small system tray-based widget that notifies you on your computer when a post to the hub has been made. Even better, you can quickly and simply drag and drop any RSS feed from your browser to the netomat software and create a hub around it that your friends can subscribe to. You'll receive every RSS clip that comes into the feed, straight to your phone, at your leisure. Additionally, their web site lets you send images from your PC to your hub and lets you see all the activity on the feed. Best of all, it's all free.
Also, be sure to look for our feed to be featured on netomat through an exciting co-branding with them.
Check out the full interview in the video above to get a better feel for how simple and fun the software is.

Read More

| Netomat Hub

Posted by Chris Cardinal Categories: CES, CES 2006, Software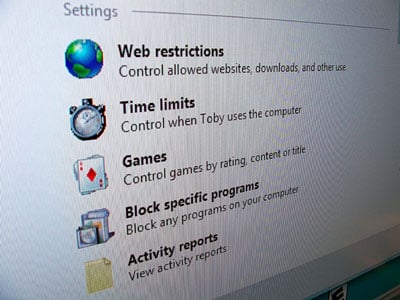 Now, it's true that something like parental controls are usually the last "cool" feature you'd expect a blog site to chat about, but Vista has big plans for keeping Timmy's future porn habit at bay. The administrator account can impose controls on each user, including what times the accounts are allowed to access the computer, what sort of web site filters are applied (allow Timmy to see sites tagged "pornography" but not "bomb-making", etc.) and even time limits—how many hours per day he's allowed on the machine. One of the most impressive elements of this implementation is that the access limitations for web filtering are controlled at the network application layer. What this means is that they're applied across the board: In Internet Explorer, Firefox or any other browser, feed readers or any other services bouncing over TCP/IP. I go into some more of the advanced parental control features after the jump.
Click to continue reading Live From CES: Hands On With Vista—Parental Controls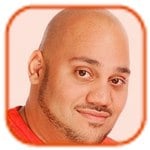 Posted by Andru Edwards Categories: Portable Audio / Video, Software
mozPod is a project to bring iPod synchronization to Mozilla products such as Thunderbird and Sunbird. mozPod version 0.1 was just released yesterday, and so far it seems to be working very nicely with Thunderbird. Of course, the download is free, and the software works with iPods using the latest software. This one works great on both Macs and PCs.

Read More

| mozPod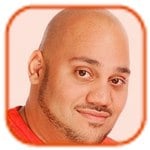 Posted by Andru Edwards Categories: Corporate News, Internet, Music, Software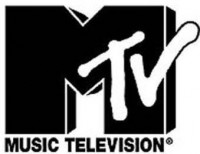 Look out y'all, yet another digital audio download service is on the horizon, this it is a result of a joint venture between Microsoft and MTV. The service, dubbed "Urge," will likely be integrated into the next release of Windows Media Player, and will offer over 2 million songs from major and independent artists, as well as original MTV content in both audio and video form. No word on pricing just yet.

Read More

| Reuters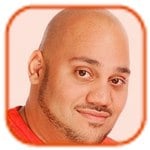 Posted by Andru Edwards Categories: Features, Music, Software, Video Games
Any Xbox fanatic knows of Major Nelson (also known as the mild mannered Larry Hryb,) the cool Xbox Live employee who manages a blog and pod
blogcast show. Recently, he let everyone know that we shouldn't expect Divx support from the Xbox 360 using the Media Center Extender function - ever. Why? Well, he eludes to the fact that there has not yet been one commercial DVD release in Divx format, and therefore, there is no reason to support it on the Xbox 360. He went on to say that Divx is primarily used as a method to "back up" DVDs, and Microsoft doesn't want to get into any hot water on that front.
We have a much different stance on this issue…
Click to continue reading Calling Out Major Nelson: Xbox 360 Supports MP3 But Not Divx?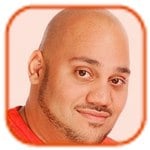 Posted by Andru Edwards Categories: Internet, Software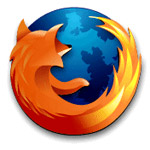 So Firefox 1.5 is available now, and every Firefox user is excited about the upgrade. If you are running a Mac, you should check out the Firefox versions which are optimized for your specific processor. I have been running the G5 optimized version for a couple of days now, and the difference is certainly apparent. It is more stable and responsive than the official 1.5 Mac OS X release.

Read More

| G5 Optimized Firefox 1.5
Read More

| G4 Optimized Firefox 1.5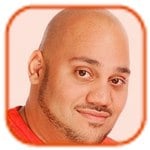 Posted by Andru Edwards Categories: Cell Phones, Corporate News, Software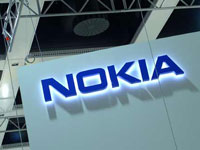 Nokia and Intellisync announced they signed a definitive agreement for Nokia to acquire Intellisync, a leader in platform-independent wireless messaging and applications for mobile devices. By acquiring Intellisync, Nokia is positioned to deliver the industry's most complete offering for the development, deployment and management of mobility in the enterprise. Intellisync makes wireless e-mail, synchronisation and device management software and the company supports a wide range of mobile devices. The acquisition may also provide an opening for Nokia to sell to CDMA operators. Nokia's strongest customer base comes from the GSM community but Intellisync has customers, including Verizon Wireless, in the CDMA market. Read on for the full press release.
Click to continue reading Nokia Acquires IntelliSync
Posted by Gavin Choate Categories: Corporate News, PC / Laptop, Software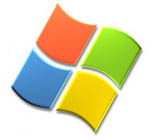 You heard me right. Microsoft is working on a new operating system dubbed Singularity. Built from scratch using a new language, it aims to be very dependable. Apparently Microsoft is willing to sacrifice some performance for stability. Could this be an attempt to quiet the *nix VS. Windows stability debate? Here is the technical report (PDF) from Microsoft. For those less into tech jargon or who don't want to sift through the document, Dark Side Programming has a nice overview.

Read More

| Microsoft
Posted by Gavin Choate Categories: Internet, Software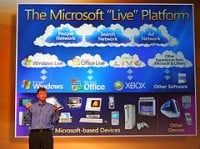 Some of you may have heard about Microsoft Office Live accepting Beta registrants. It is no wonder that, considering the recent buzz about Google and OpenOffice.org, screenshots of Office Live have leaked. Does anyone else feel like Microsoft is scrambling, in a way, to get these "Live" products out in the open? There doesn't seem to be much driving force, other than a preemptive strike against their most feared adversary, Google. Strap in folks, we're in for some quality entertainment.

Read More

| Flickr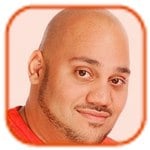 Posted by Andru Edwards Categories: Internet, Software

If you are on a Mac, check Software Update for the latest OS upgrade, 10.4.3:
The 10.4.3 Update delivers overall improved reliability and compatibility for Mac OS X v10.4 and is recommended for all users.

It includes fixes for:

- AFP, SMB/CIFS, NFS and FTP network file services
- AirPort and Bluetooth wireless access
- Core Graphics, Core Audio, Core Image, and RAW camera support
- disc recording when creating and burning media
- .Mac sync services
- Spotlight indexing and searching
- Dashboard widgets: Dictionary, Flight Tracker, Stickies, and Unit Converter
- Address Book, AppleScript, Automator, Dictionary, Font Book, iCal, iSync, Mail, and Safari applications
- Disk Utility, Keychain Access, Migration Assistant, and Software Update
- compatibility with third party applications and devices
- previous standalone security updates

For detailed information on this Update, please visit this website: http://www.info.apple.com/kbnum/n301984
The update weighs in at 97.0 MB.
© Gear Live Inc. – User-posted content, unless source is quoted, is licensed under a Creative Commons Public Domain License. Gear Live graphics, logos, designs, page headers, button icons, videos, articles, blogs, forums, scripts and other service names are the trademarks of Gear Live Inc.