Find Our Latest Video Reviews on YouTube!
If you want to stay on top of all of our video reviews of the latest tech, be sure to check out and subscribe to the Gear Live YouTube channel, hosted by Andru Edwards! It's free!
Posted by Michael Cardiff Categories: Culture, Electronic Arts, Internet, Reviews, Simulation,
It might not be the most gamer-oriented interview of all time, but at 8 full pages, this interview with Will Wright, the designer of Sim City and the upcoming Spore, covers a lot of territory and contains some interesting discussion of gamer interactions, the social nature of games, game theory, and the risks of the game industry. He also gives his opinion on a lot of current trends, like the Wii's control scheme (he likes it), and Second life (interesting, but he doesn't have enough time for it).
This is a great read for anyone in the game industry or anyone who's just interested in the sociology of games.
Read More

| Popular Science
Posted by Michael Cardiff Categories: Electronic Arts, Nintendo, Nintendo DS, Simulation, Trailers,
It can't be long until Nintendo and EA announce that Sim City DS will also be hitting the states… this footage just looks too good, and Nintendo fanboys will be whining A LOT if this doesn't get ported state-side. Plus Will Wright's native language is English, so we should get a game with him speaking English… right?!?
The trailer found in the link is the latest advertisement for the Japanese version of the game, and shows of the variety of ways in which the touch-screen is used. This is looking to be a fabulous fit for the DS. The touch screen is of course used to design buildings and layout roads, but you'll see in the trailer that you can also use the stylus to do things like fight off alien invaders and giant apes that attack from time to time. Hopefully we'll hear some news from EA soon about a US release…
Read More

| GameBrink.com
Posted by Michael Cardiff Categories: Electronic Arts, PC, Portable/Mobile, Release Dates, Simulation,
EA has announced yet another game in the cash-cow Sims universe… this time it's a set of standalone "Stories" built around characters in the Sims universe. Unlike previous Sims games, which seemed designed to suck every moment of your real life away so that you could give it to your virtual character, The Sims Stories are self-contained (i.e., they don't require any previous games or expansion packs) and designed for short, casual play on PC laptops with modest specs. The first in a series, The Sims: Life Stories will be a comedy/romance which you play from the perspective of two different generically-named Sims, "Riley" and "Vince". The initial story will be followed by The Sims: Pet Stories and The Sims: Castaway Stories.
Maybe it's just that I never really got into the Sims universe, but this sounds like it has "flop" written all over it. How is EA going to convince gamers to spend their money on generic adventure games about everyday characters? It's a lot like trying to convince somebody to play Sam and Max, but without any artistic style or wacky characters. I suppose you could make the argument that Sims Stories is to reality TV as Sam and Max is to cartoons (and boy is that there reality TV popular these days), but somehow I don't see this working in the gaming sphere.
Regardless of its success, these games look like they were rather cheap for EA to produce, and will probably net them a bit of a profit. The game was only announced today, but will be debuting in stores on February 7, 2007, a scant 3 weeks away.
Click the jump for EA's full press release…
Click to continue reading EA Announces "The Sims Stories" Designed for PC Laptop
Read More

| EA.com
Posted by Michael Cardiff Categories: Accessories, Driving, PlayStation 3, Rumors, Simulation,
It's old news by now that the PS3 controller doesn't have force feedback built into it - it's just one of those things that you'll have to deal with if you decide to go with Sony's expensive new console. What's new, breaking news to us is the fact that the PS3 doesn't even know how to transmit a signal telling ANY controller to vibrate or give force-feedback. And for all you racing fanatics out there, that means that Gran Turismo 5 on the PS3 is going to feel like you're driving on ice.
Rumors that force feedback for the PS3 isn't possible started circulating earlier this week on the NeoGAF forums, but just recently 1up.com received confirmation that, indeed, driving on the PS3 just isn't going to be the same:
All PS3 games are programmed for the SIXAXIS which doesn't have force feedback, therefore the force feedback in the wheels won't be recognized.
Yikes. Looks like the Xbox 360 may soon become the console of choice for driving fans.
Update: It looks like, whoever the Sony rep is that gave 1up the above quote, they got something wrong. As seen in the comments, several users have pointed out that NFS:Carbon features force feedback for 3rd-party steering wheels. So perhaps this just means that any steering wheels designed specifically by Sony won't have force feedback? We're going to wait for Sony to give some further clarification on this one before we comment any further.
Read More

| 1Up
Posted by Hector Martinez Categories: Features, Portable/Mobile, PSP, Reviews, Simulation,
While every new system gets its fare share of hate, I've gotten especially annoyed at those that say the PSP needs more support from developers. The past few months have seen an explosion of fine games on PSP spanning many genres, and at this point the system probably has the most solid new software line-up heading into this Christmas season. Today, I decided to give folks a look at one of the newer releases which came as a surprise to me, but a pleasant one nontheless.
Click to continue reading Thrillville PSP Impressions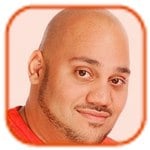 Posted by Andru Edwards Categories: Driving, Features, Simulation, Sports, Xbox 360, Xbox Live, Xbox Live Marketplace,
We are going to start bringing you the free content available on the Xbox Live Marketplace on the regular, thanks to long-time Playfeed reader munkyxtc. Let's not waste any time, and jump right in.
Available in: Australia, Austria, Belgium, Canada, Denmark, Finland, Germany, Hong Kong, Ireland, Italy, Netherlands, New Zealand, Norway, Spain, Sweden, Switzerland, United Kingdom, United States?
Viva Pinata Maximum Candiosity Gamer Picture (2 days only, expires Dec 4th)
Burger King Games Picture Pack (US & Canada Only)
Test Drive Unlimited : New Vehicles: (All XBL Regions/Requires in game currency)
Lexus IS 350 Chevy Corvette C1 1957
NCAA 07: Alternate Uniforms: (Courtesy of Coca-Cola)

Big 10, Pac 10, Notre Dame
ACC
Big East, Conf. USA
SEC, Mtn. West
Big 12, WAC
Madden 07 – Throwback Uniforms: (Courtesy of Sprint)

AFC East Throwback Uniforms
AFC North Throwback Uniforms
AFC South Throwback Uniforms
AFC West Throwback Uniforms
NFC East Throwback Uniforms
NFC North Throwback Uniforms
NFC South Throwback Uniforms
NFC West Throwback Uniforms
Posted by Christopher Sasaki Categories: Simulation, Xbox 360,
Shortly after Guitar Hero II was promised for "every significant platform," Red Octane has announced that the game will be coming to the Xbox 360 with support for downloadable tracks and a new "X-Plorer" controller. The game and controller should be viewable at the X06 show. Dusty Welch, Red Octane Head of Publishing did seem a little bit confused about what the Xbox 360 offers, claiming that the "large integrated hard drive… provides an incredible platform for facilitating downloadable content." But this does indicate that exclusive downloads will be coming to the Xbox 360 via the Xbox Live Marketplace.
The full press release continues below.
Click to continue reading Guitar Hero II Announced For Xbox 360
Posted by Christopher Sasaki Categories: PlayStation 2, Screenshots, Simulation,
The original Seaman for the Dreamcast was probably one of the most unusual games released during the console's brief life. The original involved raising some kind of bizarre man-fish as it slowly matured into some kind of amphibious life form. Gamers could interact with the game via microphone, and the Seaman would talk back. Now, according to 1up, Sega has announced Seaman 2 for the Playstation 2. The game this time around will focus on a kind of prehistoric mini-man. The game will also utilize a new controller with a built-in microphone, so gamers can communicate with their new pet. Sega's announcement apparently took the form of some kind of infomercial, and screen shots from that are included on 1up.com.
Read More

| 1up
Posted by Michael Cardiff Categories: Casual, Nintendo, Party Games, Simulation, Wii,
With the success of the DS's brain-training games, it should come as no surprise that Nintendo is planning to try to bring the same magic to the Wii as well. Big Brain Academy, similar in play-style to the DS title of the same name, will be coming to the Wii as a multiplayer game that allows two brains to either compete OR work cooperatively. The game will also support "Mii" characters, allowing you to import your likeness into the game.
The first screenshot of the title can be seen above. So far, the release date is TBA, though we expect it to show up soon after the console hits the streets.
Posted by Michael Cardiff Categories: Adventure, Corporate News, Mods/Hacks, PC, Simulation,
Today Linden Labs notified users that on or about September 6th, a Second Life database server was compromised and that hackers may have gained access to users' personal information including names, addresses, encrypted passwords and encrypted payment information. While, according to their press release there was no indication that the hackers could compromise users' online accounts, Linden is forcing all of their users to change their Second Life passwords in response to the breach.
From the release:
"We're taking a very conservative approach and assuming passwords were compromised and therefore we're requiring users to change their Second Life passwords immediately," said Cory Ondrejka, CTO of Linden Lab. "While we realize this is an inconvenience for residents, we believe it's the safest course of action. We place the highest priority on protecting customer data and will continue to take aggressive measures to protect the privacy and security of the community."
With more and more online games every year (most of them requiring payment of some type), the issue of data security could quickly become a major focus for game makers. Will we be seeing a Microsoft-circa-2000-esque push toward writing secure game code in the near future? It couldn't hurt to start soon…
Read More

| http://secondlife.com/corporate/bulletin.php
© Gear Live Inc. – User-posted content, unless source is quoted, is licensed under a Creative Commons Public Domain License. Gear Live graphics, logos, designs, page headers, button icons, videos, articles, blogs, forums, scripts and other service names are the trademarks of Gear Live Inc.