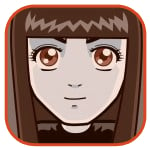 Posted by Sheila Franklin Categories: Misc. Tech, Science, Wireless / WiFi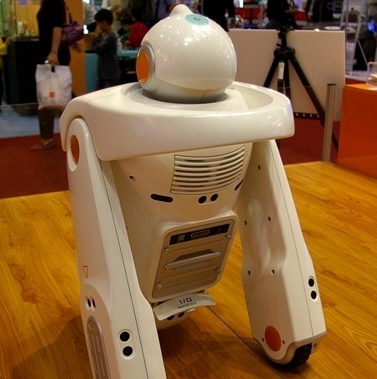 We found this U-Robo from the Korean company ED that wants to join in on our ever-growing bot family. The ED-7270 comes with software to program movements, actions and paths. He features a 1GHz IP processor, Ethernet, 512 MB RAM, WiFi, an RFID reader and a RS-232 serial port. Sporting a 6.4-inch touchscreen, U-Robo has voice recognition, can stand temperatures from about -55 to +150º C, and can balance himself on a 15-degree slope. There is no price or availability as yet, but we got him pegged for that first nasty snowfall of the season.
Read More

| Aving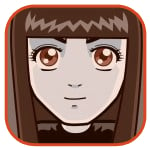 Posted by Sheila Franklin Categories: Misc. Tech, Science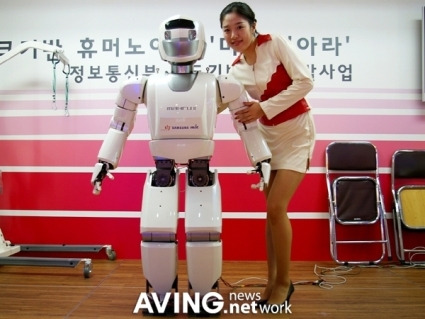 Mahru 2 bows, greets you, dances, turns, and walks at a rate of 1.0 km/h. He has voice, obstacle, face, and moving object recognition. The bot is a joint venture of Dr. Bum-Jae You from the Korea Institute of Science and Technology (KIST) and Dr. Kyung Shik Roh of Samsung. Mahru and sister Ahra are network-based intelligence utilizing a network infrastructure. Upgraded from Mahru 1 and expected out in 2009, we're thinking of giving our Mahru 2 a vacuum cleaner as a companion.
Read More

| Mahru Ahra via Aving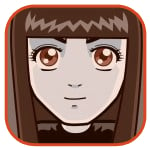 Posted by Sheila Franklin Categories: Household, Science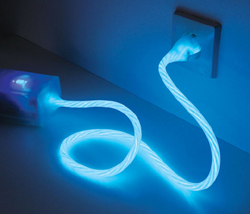 Static! has unveiled a Power-Aware Cord that visualizes the energy that is flowing through it. The more energy you use with this re-designed electrical power strip, the more it glows. Inventors Anton Gutafsson and Magnus Gyllensward are hoping that their invention will make you cut back on unnecessary appliances, stereo equipment, etc. Although still in production, if it is released before Christmas, you can cut out some of those outside strings of light, replace them with these, and no one will know the difference.
Read More

| Static!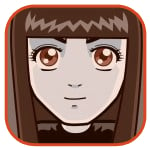 Posted by Sheila Franklin Categories: Misc. Tech, Science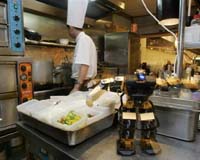 We might be too late with this one. Thinking that a robot restaurant would be a cool idea with AIC, the other Robo Waiter, and Winebot, it seems that Hong Kong's Robot Kitchen has beat us to the punch. Robo Waiter 1 and 2 are the current staff, but aren't nearly as amiable as the others we have shown you. "We thought robots would be a good gimmick," said Peter Chow, who built the automatons working at the diner. "Now (that) they have caught on, we are having to upgrade and update them."
The computer inside Robo Waiter recognizes voice patterns, takes orders, and sends them by infrared to the kitchen. Steered by a video camera, it can detect and avoid things in its path. Chow also says that they need more staff than normal to keep the machines going. Let's not tell them about our idea and maybe we can still make a go of McRobots here in the States.
Read More

| Space Daily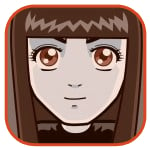 Posted by Sheila Franklin Categories: Misc. Tech, Science

Want to get into your fave nightclub without the wait? The Baha Beach Club in Barcelona has implemented a microchip, about the size of a grain of rice, that can be injected under your skin. A 10-digit personal number then connects directly to your bank account. PR Manager Steve Van Soest says that the chip costs 125 EU (~$158) with 100 EU (~$126) credited to your account. With your VIP status, not only do you not have to wait in line, you don't have to pay an entrance fee.
So far the chip is available only at The Baha Beach Club, but the European retail market is also looking into biometric payments. Although the UK Institute For Grocery Distribution's survey claims that one in 10 teenagers and 1 in 20 adults would be willing to go along with this concept, just thinking about injecting that into our arms gives us chills.
Read More

| AP Online Video Network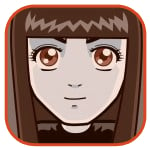 Posted by Sheila Franklin Categories: Misc. Tech, Science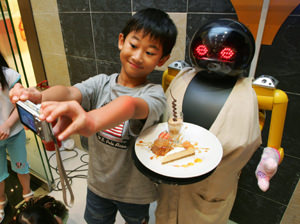 This is almost too spooky. A while back we told you about the Winebot that can help you choose your wine and recommend cheese. Then we found the Robo Waiter who can also entertain (sort of.) Now we have uncovered a bot that cooks. With a refrigerator door design, the AIC (Artificial Intelligent Cooking) holds recipe ingredients until you select the dish you want from its instrument panel. Four minutes later, you get a meal.
At a cost of over $2.5 million, Inventor Liu Xinyu explained that it took him, other scientists, and several chefs over four years to create the prototype. As of now, the AIC can only make about 130 dishes, but Liu and his company Pansum foresee thousands of Chinese, Thai, and Western entrees. He is currently looking for partners to help him manufacture his bot, produce ready-made ingredients for it called "Precise Meals," and market it by 2007. So we're thinking we've got us a bot restaurant. Who's with us?
Read More

| People's Daily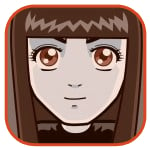 Posted by Sheila Franklin Categories: Misc. Tech, Science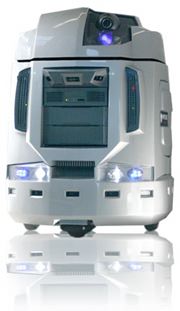 Warning, Will Robinson! White Box Robotics' 9-Series 914 PC-BOT allows you to create your own robot with off-the-shelf computer parts. The bot can follow programmed directions or manual navigation, and lets you see through its eyes with a supplied web cam to your home or office from any browser. It even responds to verbal commands.
The 914 features a fully functional Windows XP PC, and its inventor Thomas Burick claims that his bot can be used for gaming, entertainment, home security, or eldercare. PC-BOT was displayed at this past weekend's digitallife in New York and a Special Edition is now available at price of $CAD 5,599.99 (US$4995.) This bot doesn't come cheaply, but if you can install and configure PC components and software, you can have your very own Robby The Robot.
Read More

| White Box Robotics via digitallife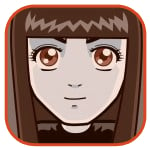 Posted by Sheila Franklin Categories: Misc. Tech, Science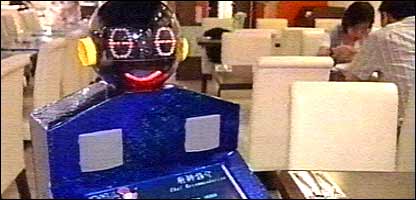 This engaging little Robo Waiter is in Hong Kong taking orders with no backtalk. He shows customers to their tables and waits until they speak into his microphone. The message is then relayed to the kitchen where we presume it is still cooked by a real person. Peter Chow, Director of CyberRobotics Technology, claims that restaurant sales have increased by 20 to 30% since he has been "hired." Although the bot does not deliver food, it is certainly a big improvement over that tacky Jack In The Box clownhead speakerphone.
Read More

| CBBC News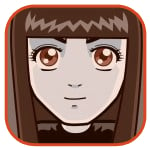 Posted by Sheila Franklin Categories: Misc. Tech, Science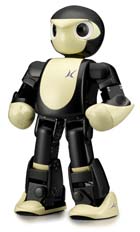 Yesterday we told you about Chroino, the clever little bot designed by Tomotaka Takahashi. Today, his creator told GearLive that although Chroino is still at the prototype stage, his cousin Manoi can fulfill all your robotic dreams.
In addition to being the founder and hanging out at Robo Garage, Tomotaka is working with Japan's Kyosho Company and has produced Manoi PF-01, whom he refers to as having a unique, comical personality. Manoi will be put through his paces at this year's Japan Model Hobby Show which will run October 21 and 22 and can be adopted for 1100 EUR, ~$1400.
Read More

| Kyosho Company via Tomotaka Takahashi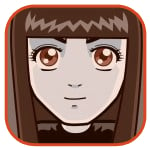 Posted by Sheila Franklin Categories: Misc. Tech, Science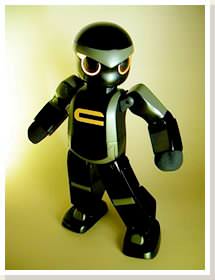 Chroino, created by Robo Garage's Tomotaka Takahashi at Kyoto University, made his debut at this past weekend's NextFest. This amiable little robot, made of carbon and plastic, has a monocoque frame and uses a new technology named SHIN-Walk, so that he can trek around more naturally than the other robots. At a height of 35 cm and a weight of 1.05 kg, Chroino utilizes lithium polymer batteries, has a high athletic ability, and can be radio or PC controlled. Although still a prototype with no price tag, we already want to adopt the little fellow.
Read More

| Chroino via Nextfest
© Gear Live Inc. – User-posted content, unless source is quoted, is licensed under a Creative Commons Public Domain License. Gear Live graphics, logos, designs, page headers, button icons, videos, articles, blogs, forums, scripts and other service names are the trademarks of Gear Live Inc.