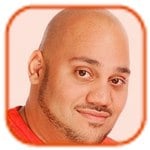 Posted by Andru Edwards Categories: Science, Transportation

To celebrate its 50th birthday, Seattle's Space Needle is launching a contest to send someone into space.
"The Space Needle was built when our country was in a global space race," Ron Sevart, CEO of the Space Needle said in a statement. "With space travel moving into the private sector, a new race has begun that focuses on the best of what the Space Needle has become–a symbol of the aspirations of today's world of technology and science. What better way than sending a person from our midst into space to mark our first 50 years and look into the exciting future that lies ahead."
The contest, dubbed Space Race 2012, kicks off Monday. Potential astronauts can enter online via the Space Needle Web site through November 30.
Click to continue reading Win a trip to space, courtesy of Seattle's Space Needle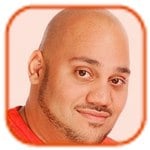 Posted by Andru Edwards Categories: Science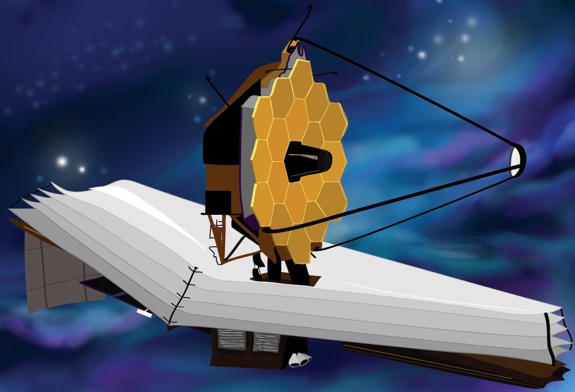 NASA's James Webb telescope, the successor to the Hubble, is on the chopping block. With the U.S. Congress arguing over fiscal matters, one of the things that may get cut is NASA's budget, with the expensive James Webb telescope potentially getting the ax. If that happens, a generation of scientific discoveries about the nature of the universe may need to be put on hold.
Right now the future of the Webb telescope, scheduled to launch in 2018, is uncertain. Congress is looking to cut costs, and NASA's budget could be cut by as much as $1.6 billion (or about nine percent of its overall budget). Such a big cut would certainly be the death knell for the Webb telescope, which has so far cost $3 billion but whose final price is expected to hit the $6.8-billion mark.
"The cost overruns are driven by a couple things," says Rick Howard, the program director of the James Webb Space Telescope at NASA. "We've had ten or so technologies that needed to work in order to have this kind of telescope—mirrors actuators, the sunshade. We've made great progress, but it's taken longer and it's been harder than we thought. We've had to invent new adhesives for carbon fiber because what we thought was the right chemical equation didn't work at all. Another source was inadequate early funding of reserves."
Click to continue reading NASA fighting to keep James Webb telescope alive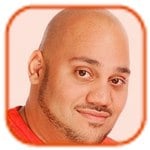 Posted by Andru Edwards Categories: Science, Transportation, Videos
If you've ever been cheated out of a window seat on a flight, you'll appreciate the concept plane Airbus just revealed at an airshow in Paris. In its vision of what air travel might be like in 2050, the aircraft manufacturer showed a plane with a transparent fuselage, giving all passengers a panoramic view of what's outside.
"The idea is to have a technology for the fuselage that's a bit like bones of birds that allows to have large spaces that can turn transparent, in order to look outside and 'live' the panorama in which you are flying," Charles Champion, Airbus' head of engineering, told London's Telegraph (see video below).
Airbus didn't hold back its designers' imaginations in conceiving features for the future plane. Besides a see-through hull that would make Wonder Woman consider a copyright infringement lawsuit, the concept aircraft would also discard the traditional class system of first, business, and economy. Instead, the Airbus from the future would have three zones: a Vitalizing Zone, with "organically grown" seats that can massage you; a recreational Interaction Zone, with pop-up "pods" for things like private dinners and a holographic gaming wall; and a Smart Tech Zone, where the seats adapt perfectly to individuals' size and shape.
Click to continue reading Airbus says that by 2050 we'll have transparent planes and biometric boarding passes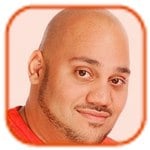 Posted by Andru Edwards Categories: Accessories, Apple, Household, Science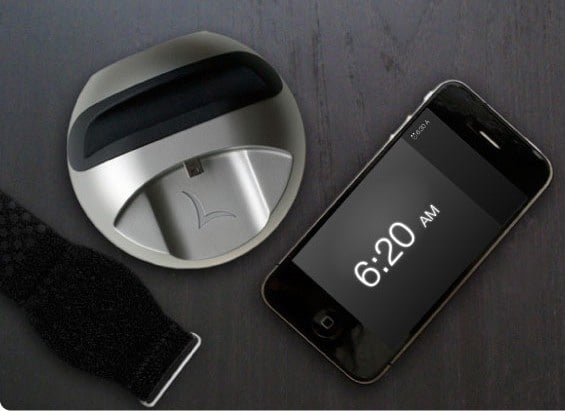 If you're tired of waking up your significant other (or your significant other waking you up!) when the alarm clock goes off, you may want to take a peek at the Lark. They're calling it a silent "un-alarm" clock, and the promise is that it will wake you up without disturbing those around you. How does it work? You wear a sleep sensor on your wrist, and dock your iPhone, iPod touch, or iPad into the cradle. The device will now act as a bedside clock, while the sensor tracks all sorts of into about your sleep cycle. When it's time to wake up, the sensor on your write starts to vibrate, which is enough to wake you from your slumber.
The device will be available in Apple Stores starting on June 14th, and it'll cost $129. We've already got one in for review, so look for our thoughts on the Lark shortly.
Read More

| Lark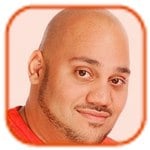 Posted by Andru Edwards Categories: Science
UC Berkeley's Austin Whitney has been paralyzed since July 2007 as the result of a car accident that hospitalized the 22-year-old for a total of 41 days. And now, thanks to the research project of a team of Berkeley engineers, the history and political science double-major was able to stand up out of his wheelchair and physically walk across the stage to accept his diploma at the university's May 14 graduation ceremony.
"Ask anybody in a wheelchair; ask what it would mean to once again stand and shake someone's hand while facing them at eye level," said Whitney in an interview with Berkeley's NewsCenter. "It will be surreal, like a dream."
The exoskeleton project, run by Berkeley professor of mechanical engineering Homayoon Kazerooni, focuses on user comfort and affordability as its two chief design points. Instead of, "over-engineering" the machine, as Kazerooni and his team of researchers note, they designed the exoskeleton to seamlessly work with as few components as possible. That means fewer motors to impact movement, which necessitates a smaller amount of sensors to track movement, which leads to a simpler device that costs less than the current market price of a typical exoskeleton: $100,000 on up.
Click to continue reading Exoskeleton allows paralyzed Berkeley student to walk at graduation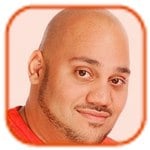 Posted by Andru Edwards Categories: Science, Transportation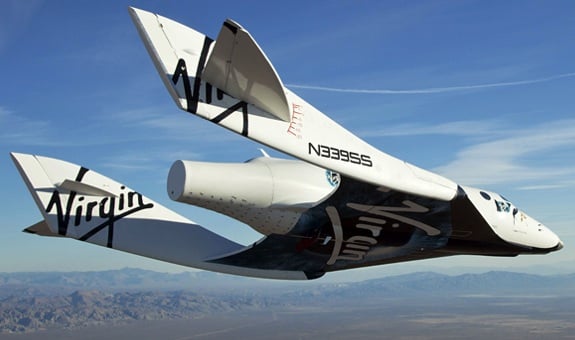 One of Richard Branson's Virgin Galactic spaceships on Wednesday completed a re-entry technique known as a "feather" configuration for the first time.
The SpaceShipTwo (SS2), known as the VSS Enterprise, has now completed seven solo flights since its December 2009 debut, but Wednesday's was the first that successfully tested out this re-entry procedure.
Virgin Galatic is Branson's commerical spaceflight program, which plans to take the average (albeit wealthy) tourist into space in the next two years.
The VSS Enterprise took off from a California runway this morning at 6:43am Pacific time attached to the WhiteKnight (WK2) carrier aircraft, the VMS Eve. The spaceship was controlled by Pete Siebold and Clint Nichols, test pilots from Scaled Composites, which designed and build the spacecrafts. Mark Stucky, Brian Maisler, and Brandon Inks manned the VMS Eve.
Click to continue reading Virgin Galactic SpaceShipTwo hits "feather" re-entry milestone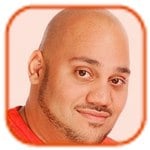 Posted by Andru Edwards Categories: Corporate News, Science
NASA has launched an investigation after cocaine was discovered at Florida's Kennedy Space Center, according to reports.
A NASA spokesman told reporters on Tuesday that 4.2 grams of "a white powdery substance" was found last Monday at the NASA facility and tested positive for cocaine.
"Law enforcement personnel field tested the substance, which indicated a positive test for cocaine," Renee Juhans, an executive officer with the office, told CNN. "The substance is now at an accredited crime lab for further testing." She wouldn't comment on where in the facility the drug was found.
Click to continue reading Cocaine found at NASA Kennedy Space Center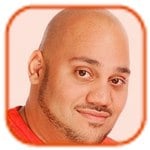 Posted by Andru Edwards Categories: Cameras, Design, Science
Think your webcam is small? Researchers at the Fraunhofer Institute in Germany have developed a camera that's no larger than a grain of salt. The "microcamera" (shown below next to a syringe) has the potential to re-invent medical cameras used to navigate surgeries as well as some aspects of cars and consumer electronics.
"At 1x1x1 millimeters, this camera is as small as coarsely ground grain of salt—the smallest camera that we are aware of," Stephan Voltz, CEO of image-sensor developer Awaiba, said in a Fraunhofer press release.
Part of the challenge for creating effective microcameras is the manufacturing process, which requires that image sensors be created in bulk on a single wafer, then separated and attached to individual lenses. Fraunhofer says it's found a way to mount lenses in bulk on top of the sensor wafer, simplifying—and cheapening—the process, at least for this microcamera.
Click to continue reading World's smallest camera is the size of a grain of salt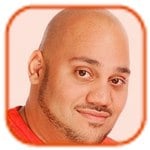 Posted by Andru Edwards Categories: Misc. Tech, Science, Videos
The space shuttle Discovery undocked from the International Space Station for the last time this morning and started its two-day journey back to the Kennedy Space Center.
The shuttle fired its jets to separate from the ISS at 8:37am Eastern, NASA said. Discovery is scheduled to land at 11:58am on Wednesday; at this point, weather conditions are favorable.
Overall, the astronauts engaged in seven days, 23 hours, and 55 minutes worth of joint activities with the ISS crew. This is Discovery's 39th and final mission.
The crew received a special wake-up call at 3:23am this morning: the theme from "Star Trek" and a recorded message from actor William Shatner. "Space, the final frontier. These have been the voyages of the Space Shuttle Discovery. Her 30 year mission: To seek out new science. To build new outposts. To bring nations together on the final frontier. To boldly go, and do, what no spacecraft has done before," Shatner said.
Click to continue reading Discovery leaves International Space Station for the last time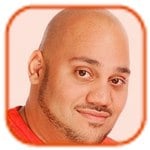 Posted by Andru Edwards Categories: Editorial, Google, Microsoft, Science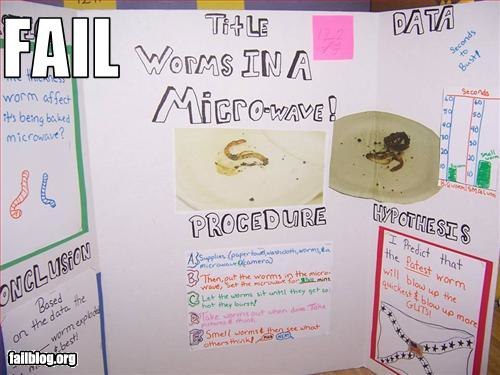 There is going to be a lot of debate over the fact that American students are again falling behind in their education. According to National Assessment of Educational Progress, American children are nothing less than pathetic when it comes to understanding science.
This whole mess will be blamed on all sorts of things, probably all valid. But who, besides me, is going to blame the computer? Has anyone noticed that ever since the computer was brought into the classroom, student test scores have been falling? Does anyone find this coincidence weird? After all, the computer is, in itself, a teaching machine, of sorts.
Over the years, I've seen a lot of quasi-teaching software and educational software companies come and go, but can you name one large or middle-sized software company that specializes in educational software for children in grade school now? Just try to name one.
The biggest software company in the world, Microsoft, used to have some educational software sold under its discontinued Home brand, but I have no idea what became of it. The company, along with the Gates Foundation, promotes the idea of computers in the classroom, but it seems more of a ploy to make kids comfortable using Windows than anything else.
For science education, the greatest thing a computer can do is to show scientific principals in a way no blackboard or discussion could ever do, with graphical representation and full motion animation. You'd think that with all the computers that have been installed in school that American kids would be wizards by now. But no.
Click to continue reading Why American students fail in science
© Gear Live Inc. – User-posted content, unless source is quoted, is licensed under a Creative Commons Public Domain License. Gear Live graphics, logos, designs, page headers, button icons, videos, articles, blogs, forums, scripts and other service names are the trademarks of Gear Live Inc.