Find Our Latest Video Reviews on YouTube!
If you want to stay on top of all of our video reviews of the latest tech, be sure to check out and subscribe to the Gear Live YouTube channel, hosted by Andru Edwards! It's free!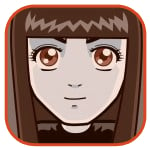 Posted by Sheila Franklin Categories: Cell Phones, Rumors,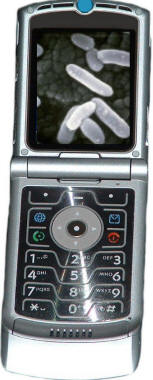 Pakistani mobile service providers have been receiving a massive amount of complaints from subscribers that were told that they could die of a deadly virus being transmitted through their cell phones. The prank call was so effective that some of Karachi's mosques made announcements that 20 people had already been killed and that others should "be aware of God's wrath."
All of the mobile operators jointly issued this statement, "These rumors are completely baseless. They do not make any sense in technological terms."
We would like to think that most humans wouldn't fall for such a prank, but will not be surprised if in the future there will be other antics that follow suit.
Read More

| Reuters

Posted by Lolita Beckwith Categories: Rumors, Video Games,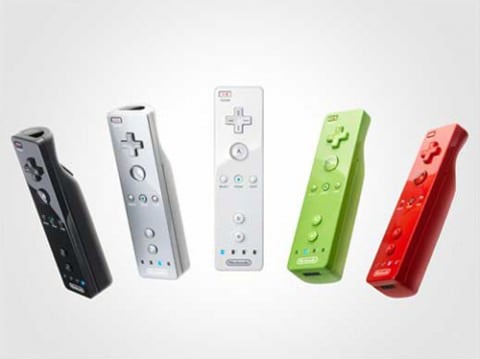 Nintendo Wii owners already have lots of things to look forward to, including online multiplayer gaming and a microphone-enabled Wii-mote. Now comes a rumor of Nintendo releasing colored Wii-motes and nunchucks, including silver, blue and pearl pink. Unfortunately, the new hues will debut in Europe first, on June 29th, and if successful, matching colored consoles will be released.
Read More

| Geeksugar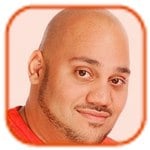 Posted by Andru Edwards Categories: Microsoft, Rumors, Software, Video Games,
If this one is a fake, it's a darn good one. The guys over at MyGamerCard.net are saying this was leaked on Gamespot, and subsequently pulled, but not before it was downloaded and placed on YouTube for our benefit. What you will find above is a video walkthrough of the Xbox 360 Spring 2007 Dashboard update. Claiming that it will be released on May 7, 2007, it boast quite a few new features, including:
Ability to add up to 600 Windows Live Messenger contacts to your Friends List.
Text chat with up to 6 Live Messenger contacts at once during games or movies.
The Marketplace will be getting its own Dashboard Blade.
The Marketplace will be skinned independently of the Dashboard, for special events.
The Marketplace will be getting a new, easier-to-navigate remake.
Achievement Pop-ups will now display how many points and which Achievement you have gained.
Low-power downloading (fans off) and auto-off after finishing queued downloads.
View partially downloaded video files.
What we like most? The fact that you can start watching movies files before they finish downloading, along with the fact that when you earn an acheivment, you get the details in the pop-up notification instead of having to hit the guide button for the full scoop. Everything else seems to be fluff for the most part, unles you have tons of Windows Live contacts. Our main question? Where the hell is Internet Explorer?
Let us know what you think of the video in the comments.
Read More

| MyGamerCard.net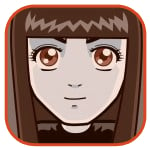 Posted by Sheila Franklin Categories: Design, Internet, Rumors,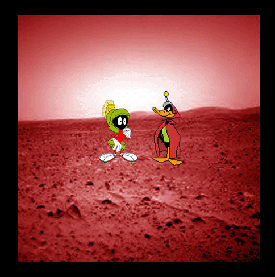 We wanted to create something truly preposterous for April Fools' Day, but we know how much you take us seriously. Instead, we just thought we would let you know that Duck Dodgers and our favorite Martian were spotted on Mars. Really! Okay, you don't buy it, but we swear that a friend of ours saw them there today.
Alex Boese, curator of the online Museum of Hoaxes, claims that there is a decrease of genuine hoaxes that people will believe, such as a 1962 report by a Swedish TV Station that said you could color your black and white set if you just put a nylon stocking over it. We personally don't think anything could possibly be as scary or believable as Welles' "War of the Worlds" radio show from 1938. So happy Fools' Day, Gear Livers.
Read More

| MSNBC

Posted by Lolita Beckwith Categories: Accessories, Rumors, Video Games,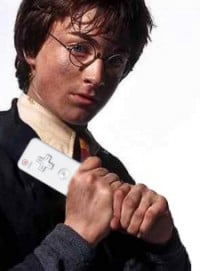 Another day, another Nintendo Wii innovation. We recently reported on the Wii's upcoming online multiplayer capability starting in June. Now comes a practically-confirmed rumor that a "Wii-mic" will be arriving, in conjunction with the release of a groan-inducing
karaoke-style "High School Musical" game, as well as EA's upcoming "Harry Potter" game—in which you'll wave the Wii-mic like a wand and cast spells with the mic! Love it. Look for an official confirmation from Nintendo soon.
Read More

| GoNintendo via Joystiq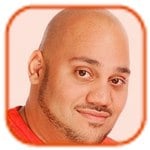 Posted by Andru Edwards Categories: Microsoft, Rumors, Video Games,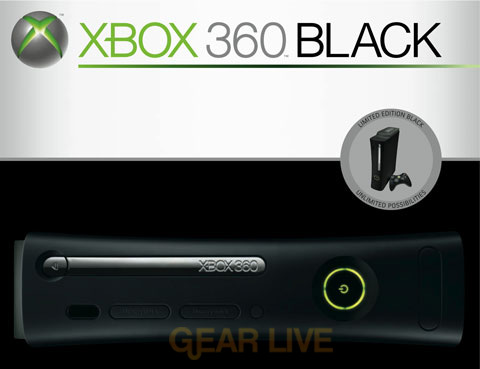 We have been hearing about the possibility of a black Xbox 360 since before the console launched back in 2005. The early development kits were black, so it didn't seem too far-fetched an idea. Here we are, over a year later, and we now have had two internal sources send us the above image of the supposed Xbox 360 Limited Edition Black. The first one was confidential and featured the entire box art and folding instructions, the second was just the image above, which matches the first image we got. On the side, it lists that this model specs out with three USB 2.0 ports as well as an HDMI port. The hard drive size isn't listed on the box, so we can't confirm any hard drive size increases. Other than that, if our sources are to be believed, this looks to be the real deal.
EDIT: For all the people saying it's a Photoshop job…well, yeah. We are pretty sure that companies like Microsoft use programs like Photoshop to create their box art. The fact that such software is used isn't enough reason - on it's own - to discredit it the image.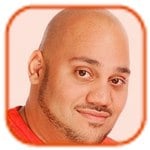 Posted by Andru Edwards Categories: Apple, Rumors,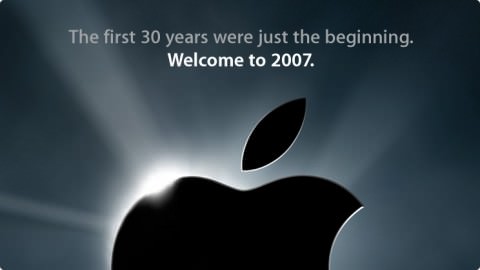 So, we have MacWorld starting in about a week, and we have Apple rumors flying all over the place. Of course, everyone is hoping there will be an Apple Phone (not iPhone). Others are hoping for a finalized version of the iTV product. Then there are some wishing for a refreshed line of Cinema Displays that have integrated iSight cameras and HDCP-compliant HDMI ports. Oh, and there is also that new Leopard operating system that is said to be pretty fancy. So, what does Apple go and do since they know that they have the attention of the masses? They put up an image like the one above on their homepage, declaring that everything they have done in the history of the company was just the beginning…it was all meant to lay the foundation for what is coming in 2007. Apple fanboys unite, this could be the best your of your lives.
Read More

| Apple iTunes Store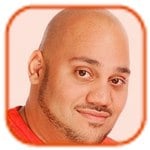 Posted by Andru Edwards Categories: Apple, PC / Laptop, Rumors,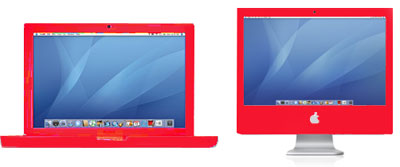 Okay, so a few days ago we had to give props to Apple for launching the RED iPod nano, because we can appreciate a company doing what it can to make the world a better place. Continuing in that trend, the rumor mill has been churning in regards to how Apple might follow up the RED nano. Word on the street is that they may possibly release RED Macbooks and iMacs as well. Our thoughts? Go for it. Seeing people carrying around RED Macbooks would rock our world, as Apple would be giving a portion of the purchase to the Global Fund to help HIV/AIDS afflicted women and children in Africa.
Read More

| ThinkSecret
Posted by Brian Viele Categories: HDTV, Home Entertainment, Movies, Rumors,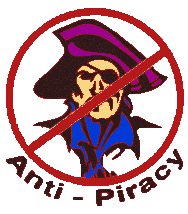 Movie makers are planning to begin to use RFID tags embedded within media to prevent playing of pirated disks. The technology will be applicable to DVD's, HD-DVD's and Blu-Ray disks. Essentially, the system will read the ID tag to ensure the disk is authentic, which will require the unit 1) To be able to read RFID tags and 2) To be able to connect to some database to retrieve valid ID tags. All of this is going to be, of course, at the consumer's expense.
I have a few issues with this upcoming system. First of all, there will undoubtedly be ways to rip and re-burn the video into some generic form that will not require the player to scan the RFID. Otherwise, it will make recording home movies and such impossible, so it doesn't totally rid the potential of pirated media. Additionally, when these new security measures come into affect, people with older systems that do not have the RFID capability will be forced to upgrade in order to view the new releases. At $500 a pop for the low-end Blu-Ray and HD-DVD players today, I find it obscene to expect consumers to purchase a new device to incorporate new anti-piracy technology that likely will not be totally effective. Unless U-Tech, IPICO or the movie makers decide to upgrade consumers current equipment for free, I don't think many people will find this a great idea.
Read More

| VNUNet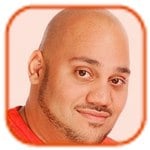 Posted by Andru Edwards Categories: Apple, Rumors,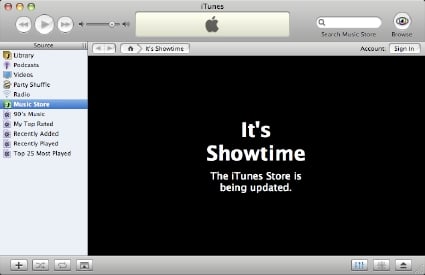 In case you hadn't noticed, the iTunes Music Store has been down for a few hours. Of course, Steve Jobs is set to hit the stage in roughly five minutes or so for his September 12 keynote, where we expect to see a couple of iTunes upgrades. Disney movie downloads anyone?
© Gear Live Inc. – User-posted content, unless source is quoted, is licensed under a Creative Commons Public Domain License. Gear Live graphics, logos, designs, page headers, button icons, videos, articles, blogs, forums, scripts and other service names are the trademarks of Gear Live Inc.