Posted by Brian Viele Categories: HDTV, Home Entertainment, Movies, Rumors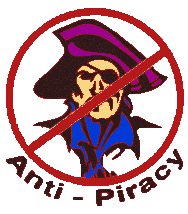 Movie makers are planning to begin to use RFID tags embedded within media to prevent playing of pirated disks. The technology will be applicable to DVD's, HD-DVD's and Blu-Ray disks. Essentially, the system will read the ID tag to ensure the disk is authentic, which will require the unit 1) To be able to read RFID tags and 2) To be able to connect to some database to retrieve valid ID tags. All of this is going to be, of course, at the consumer's expense.
I have a few issues with this upcoming system. First of all, there will undoubtedly be ways to rip and re-burn the video into some generic form that will not require the player to scan the RFID. Otherwise, it will make recording home movies and such impossible, so it doesn't totally rid the potential of pirated media. Additionally, when these new security measures come into affect, people with older systems that do not have the RFID capability will be forced to upgrade in order to view the new releases. At $500 a pop for the low-end Blu-Ray and HD-DVD players today, I find it obscene to expect consumers to purchase a new device to incorporate new anti-piracy technology that likely will not be totally effective. Unless U-Tech, IPICO or the movie makers decide to upgrade consumers current equipment for free, I don't think many people will find this a great idea.
Read More

| VNUNet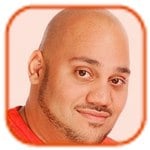 Posted by Andru Edwards Categories: Apple, Rumors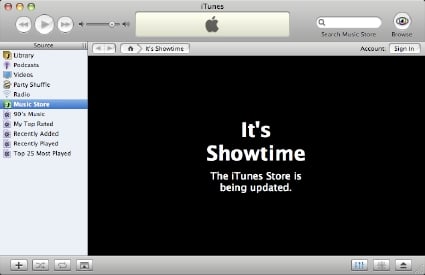 In case you hadn't noticed, the iTunes Music Store has been down for a few hours. Of course, Steve Jobs is set to hit the stage in roughly five minutes or so for his September 12 keynote, where we expect to see a couple of iTunes upgrades. Disney movie downloads anyone?
Posted by Yuan Zhao Categories: Apple, Corporate News, PC / Laptop, Portable Audio / Video, Rumors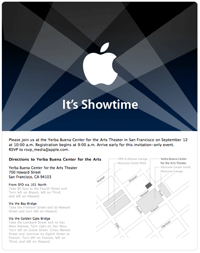 For days now, rumors about the new "Merom"-based Core 2 Duo MacBook Pros and iMac as well as the mysterious video iPod/iPhone have been making rounds on the Internet, in anticipation of an announced and unverified Apple release event. Unverified, that is, until now. The company has sent invitations to "select members of the media and others" to attend a "special event" on September 12, 10:00 AM Pacific Time in San Francisco, California.
While nothing is known about the nature of the event or what products will be released (for surely, Steve Jobs must have some new gadgets up his sleeves), it is a good bet that Core 2 Duo MacBook Pros will be exhibited, especially now that Dell and other PC manufacturers are already shipping laptops with the chip. A Core 2 Duo iMac was also expected, however those were just announced earlier today. Of course, let's not forget the possibility of full-length movie downloads available via the iTunes music store.
The event is to be held at the Yerba Buena Center for the Arts Theater.
Read More

| Macworld

Posted by Brian Viele Categories: Microsoft, PC / Laptop, Rumors, Software
Windows Vista pricing and release information has been posted on Amazon.com for pre-orders. The listed release date is January 30th of next year.
The pricing is as follows (full/upgrade):
Windows Vista Home Basic $199/$99
Windows Vista Home Premium $239/$159
Windows Vista Business $299/$199
Windows Vista Ultimate $399/$259
Amazon also has pricing for additional licenses listed at what seem to be very high prices. With full versions of OSX priced at $129.99 for a single user and just under $200 for a 5-user pack and solid linux distro's out there for under $100, Microsoft still remains the king of the high priced OS.
Read More

| ZDNet

Posted by Brian Viele Categories: Portable Audio / Video, Rumors, Video Games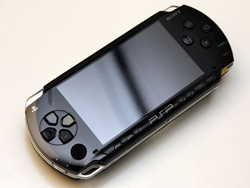 Sony is likely going to drop the price of the PSP by fifty bucks to $149 by the holidays according to some experts. The unit is beginning to lose momentum to the lower priced Nintendo DS, which sells for $129. This loss in momentum comes on the tails of Nintendo's release of some attention grabbing games such as "Brain Age" and "New Super Mario Brothers." With the high priced PS3 coming this winter ($499 base unit) and an aging PS2 as the lowest priced Sony system, a price cut on the PSP is a must if Sony wants to remain competitive to the average consumer.
Read More

| CNN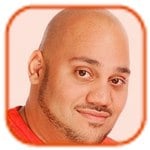 Posted by Andru Edwards Categories: Handhelds, Microsoft, Portable Audio / Video, Rumors

So, if the rumor mill is to be believed, Microsoft's Zune should be launching this October, ready to get jacked on your trick-or-treat romp through the neighborhood. While others are hearing rumblings of a November launch date, one thing is for sure. If the Zune is to launch this year, it will hit retail by Black Friday. No one launches anything after Thanksgiving, as retailers want to plan out their holiday setup before the end of November. So, the good news is that this thing will drop by November. Other items of note appear to be that the Alexandria codename we have been hearing about may turn out to be the music and video service associated with the product. Not sure why Microsoft wouldn't just play along with URGE here, since they have been pushing it pretty hard over the past month or so, but I guess we will all find out when all this conjecture becomes verified.
Read More

| BetaNews


Posted by Stace Johnson Categories: Design, Handhelds, Portable Audio / Video, Rumors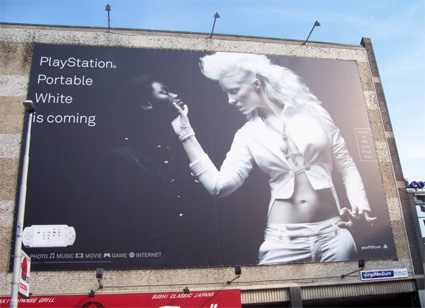 Not one to run from controversy (as evidenced by the last year's DRM scandal), Sony has placed billboard ads like the one above in Holland. Though the ad appears to carry a racist sentiment against black people, Sony responds to criticism by stating that it has numerous photographs in this ad series focusing on the contrast between the new ceramic PlayStation Portable and the classic black model, and that there are no racist overtones intended. It is true that other photographs in the stark black and white series show the black woman in a dominating position, but even if this is the case, Sony's argument that it is merely using chiarscuro for effect is weak in the face of the evidence.
Whether the ads take sides is not the issue. At issue is Sony's apparent use of racial schism to promote its products, and so far, the pictures speak much louder than Sony's defensive rhetoric.
Read More

| Real Tech News

Posted by John Goulden Categories: Corporate News, Rumors, Storage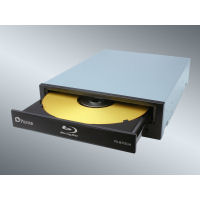 Before there was Benq, before there was Lite-On, there was Texel. Ummm, who? Texel America was the name Plextor went by before they changed in back in the mid 90's. They've been manufacturing and selling optical drives since 1990, and I even remember owning one of their first 1x CD-ROM drives. Yes, I realize that dates me somewhat. Anyway, Plextor is introducing their first Blu-ray drive, the PX-B900A. The PX-B900A is an internal ATAPI drive that features dual-layer burning and supports writing and re-writing at 2x speeds. A large 8MB buffer ensures a constant flow of data, and support for a wide range of formats offers up great versatility.
The PX-B900A not only uses the latest Blu-ray technology, but is also a highly versatile dual-layer DVD drive that combines multiple formats – DVD+/-R/RW and RAM - into one. It can accept both 12cm and 8cm discs (in the horizontal position) and has a large 8MB buffer to ensure there is no data interruption. Write speeds: 2x BD-R/BD-RE, 8x DVD+R/-R/+RW, 6x DVD-RW, 4x DVD+R/-R DL, 5x DVD-RAM, 24x CD-R and 16x CD-RW.
One thing that has changed over the years is the manufacturer of Plextor's drives. Once upon a time, Plextor ruled the roost so to speak and their drives were arguably second to none, and priced to match. As time has progressed, Plextor seems slower off the line in regards to innovation, and they've developed a habit of simply rebadging another manufacturer's drive as their own. Rebadging is a common practice in the industry, but it does detract from the main reason to own a Plextor drive - because it was a Plextor and you knew you were getting a cutting edge piece of hardware with few peers. For what it's worth, rumor has it that the PX-B900A is a rebadged Panasonic.
The PX-B900A will be availble in the September/October 2006 time frame, for an as of yet undisclosed amount.
Read More

| Plextor via CD Freaks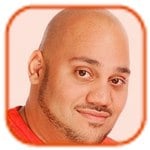 Posted by Andru Edwards Categories: Apple, Internet, PC / Laptop, Rumors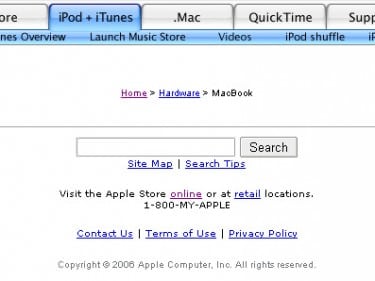 Someone over at Apple may have let the cat out of the bag as it pertains to what everyone believes will be the Intel replacement to the iBook line. Earlier this morning, if you went to the official iPod product page at http://www.apple.com/ipod/, instead of being blasted with an iPod silhouette, you would instead see a mostly empty page with a breadcrumb featuring the MacBook. Notice - there is no "Pro" verbiage anywhere. Even better, MacRumors is saying that Apple retail stores are getting signage that is marked with "Do not open until Tuesday, May 9th." Are the new MacBooks upon us?

Read More

| MacRumors
Posted by John Goulden Categories: Apple, PC / Laptop, Rumors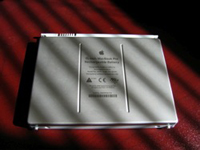 Amid a handful of other oddities that seem to be causing havok among the ranks of MacBook Pro owners, comes a new issue relating to the battery. As per Christopher Price, "Symptoms of battery failure include battery cutting off power to the system at very early stages, sporadic ampere hour reporting (coconutBattery), and the battery failing to respond when pressing the charging status button (after being charged and only slightly drained)." AppleCare has allegedly indicated that there is a known issue with early MacBook Pro batteries and are cross-shipping replacements to customers with afflicted laptops.
The problem is said to potentially effect only MacBook Pros shipped during the first two weeks or so of production, with serial numbers up through W8608. Keep in mind that Apple is quite mum on the subject, and there is no word on how widespread the problem may be. While other sites are happy to imply that a "silent recall" is in the works, the reality of the situation is, if you don't currently have a problem there is no problem and Apple will disavow any knowledge of the aforementioned issue.

Read More

| Christopher Price via ZDNet
© Gear Live Inc. – User-posted content, unless source is quoted, is licensed under a Creative Commons Public Domain License. Gear Live graphics, logos, designs, page headers, button icons, videos, articles, blogs, forums, scripts and other service names are the trademarks of Gear Live Inc.