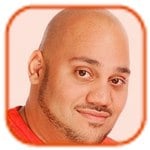 Posted by Andru Edwards Categories: Apple, Cell Phones, GPS, Handhelds, Rumors, Wireless / WiFi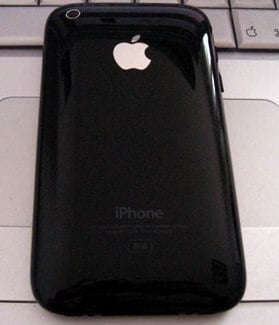 We've been trying not to stir the iPhone rumor pot too much lately, but it seems like details are starting to come out that we believe may just be legitimate. Ryan over at Engadget heard a few things from a trusted source that match up with a couple of things we've heard, plus he got a few things we weren't sure about.
For starters, we had heard that the 3G iPhone would likely be just a tad thicker than the current model, which seems to match up with what we read. Physically, Apple may be doing away with the two-toned back color of the iPhone, opting instead for a smooth black finish. The headphone jack will no longer be recessed into that hole of frustration, and lastly, the thing will have full-on GPS.
Engadget is saying that the next iPhone could ship as early as July. We are thinking it could be as early as June. We know for a fact that there is at least one person here in Seattle who has one, and that the person doesn't work for Apple. Apple typically doesn't seed these things outside of their organization until they are in the last phase of testing. That leads us to believe that these are just about ready to launch. What do you think? This is all a bit too exciting for us, as we die a little inside with each day that passes where we have to use EDGE on our iPhone.
Read More

| Engadget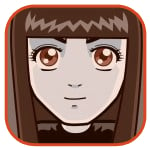 Posted by Sheila Franklin Categories: Cell Phones, Editorial, Rumors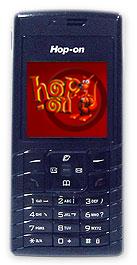 Rumor has it that cell phones may go disposable. Although we traced a press article concerning Hop-ons' order to create screenless phones from a European distributor at a price of $20.00 each, we have yet to be able to clink on a link on Hop-on's site successfully. We did find a quote from its president Peter Michaels,
"During our meetings with distributors in Vegas the response to our simple, inexpensive, $20 phone was phenomenal. The initial test purchase order with multiple purchase orders behind it is a big step in introducing Hop-on to Europe."
Be that as it may, don't we have enough garbage in the world without having to add to it? We find this in the same category as single use razors and cameras that we finally see less of everyday. We notice that even Kodak has trouble dispensing of theirs and claims that they recycle up to 77% of each one. We are only concerned with that remaining 23%.
Read More

| techradar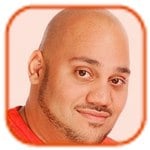 Posted by Andru Edwards Categories: Apple, Cell Phones, Handhelds, Rumors, Videos, Wireless / WiFi
In the above video, the main throwback into gadget news, Walt Mossberg, mentions that the iPhone will be 3G sometime in the next 60 days. Now we know, we talk about analysts making such claims all the time, but in case you didn't know, Walt Mossberg is pretty much the guy that gets to play with all these things first. Before anyone else in the industry we mean. So when he throws out a claim like this, we are of the opinion that the grain of salt that you need to take it with is a lot smaller than all the other guys. Oh, and this goes along with our story that Apple may have placed the order for 3G iPhones, and the fact that iPhones seem to be sold out at a bunch of Apple Stores. It just makes sense.
The question is, once a 3G version of the iPhone is made available from Apple, are you buying?
EDIT: Mossberg has since said his comment was just based on the speculation that we all are under, however, that said - it's Walt. You know this guy is under NDA. Even if it was prediction-based, rather than a slip of the tongue, the evidence is all around us.
Read More

| Beet.tv via 9to5 Mac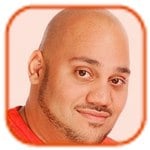 Posted by Andru Edwards Categories: Apple, Broadband, Cell Phones, Handhelds, Rumors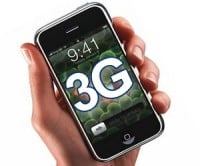 We've all been expecting Apple to release a 3G version of the iPhone at some point during this year. It turns out, it may be coming sooner rather than later. Ken Dulaney, analyst for Gartner, is saying that he has heard from sources over in Asia that Apple has placed an order for 10 million 3G iPhones. Even more interesting is that these would be 10 million on top of the current 10 million that Apple hopes to sell of the current iPhone version in 2008. If this is true, we'd expect to hear about it within the next few months. Maybe around the time that the iPhone 2.0 firmware upgrade is released, hmm?
Dulaney also mentioned that the 3G version of the iPhone may use an OLED screen, which would result in an improvement in battery life. Hey, if Apple went with EDGE for the current iPhone due to battery issues, it would make sense that in their leap to 3G, they'd try and conserve as much battery life as possible, right?
While we won't know for sure when we will see a 3G model of the iPhone, I personally believe it is a safe bet that we will be seeing one within the next few months. The iPhone is nine months old, and while it is still a marvel, 9 months is a long time to go in the cell phone industry without seeing an upgrade. Apple also knows that 3G is a glaring omission from the current model. After all, there was a collective groan heard around the tech world when it was introduced back at MacWorld 2007 due to it's lack of 3G. Even 14 months ago it was a huge letdown. Too much time has passed since then.
Bottom line, if you are in the market for an iPhone, but aren't in the "need to have it now" mindset, you may want to wait a while.
Read More

| iPod Observer via MacRumors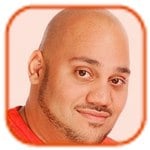 Posted by Andru Edwards Categories: Apple, Cell Phones, Editorial, Handhelds, Rumors, Software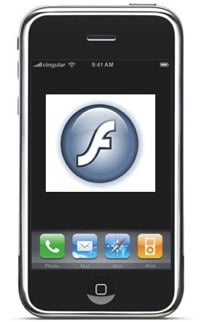 A few weeks ago, we reported that sources revealed to us that Flash on the iPhone was coming soon. At the time, we felt very strongly that the reasons we stated were sound and accurate. Then, a few days ago, Steve Jobs stated that Flash wouldn't be coming to the iPhone because it was "too slow to be useful" and that Flash Lite was "not capable of being used with the web."
So we started getting comments on our last entry, like this one, saying that we were wrong. The iPhone 1.1.4 release came and went, as did the iPhone SDK announcement. Nothing from Apple regarding Flash, until Jobs said it was a no go. So we went back to our source, who was - and still is - 100% convinced that these are just stall tactics.
Click to continue reading Why is Apple stalling Flash on the iPhone?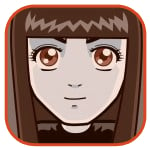 Posted by Sheila Franklin Categories: Apple, Corporate News, Music, Portable Audio / Video, Rumors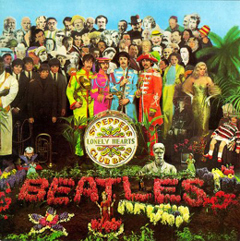 Update: Turns out, Apple is saying this is an unsubstantiated rumor.
"This is not news nor is it a scoop," says an Apple Inc. spokesman, declining further comment.
In a USA Today interview, Steve Jobs said that:
It will happen — I hope by the first half of next year. As soon as they're ready, we're ready.
The original story:
Get ready to welcome Sgt. Pepper to your iPod. Sir Paul has finally reached an agreement with Apple and the iTunes store. For $400 million, they will receive the Beatles' back catalog. Proceeds will be divided between McCartney, Ringo Starr, the families of John Lennon and George Harrison, and no doubt will trickle down to Heather Mills. Michael Jackson, EMI, and Sony, who also own part of the Beatles music, will also receive stipends as part of the deal.
Read More

| Crave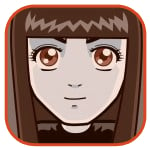 Posted by Sheila Franklin Categories: Corporate News, Editorial, HDTV, Home Entertainment, Rumors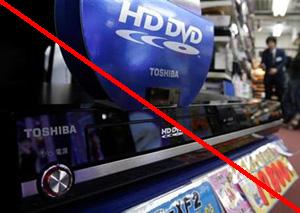 Toshiba has announced that it will stop using its HD DVD format. Since this company tried harder than most of the others, this undoubtedly marks the end of the disc war. The official announcement will probably be made in the next several days.
"We have entered the final stage of planning to make our exit from the next generation DVD business," said a spokesperson from Toshiba who wished to remain anonymous. The company estimates they will lose hundreds of millions of dollars because of the concession.
Read More

| Reuters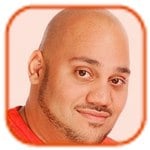 Posted by Andru Edwards Categories: Apple, Cell Phones, Handhelds, Rumors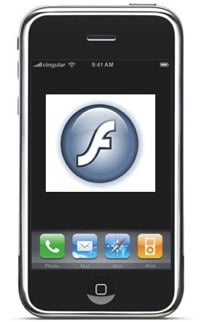 EDIT: The Skyfire browser for iPhone allows you to view Flash video directly on your iPhone.
EDIT: Here are the details on Apple and Adobe collaborating on an iPhone Flash player.
EDIT: Here is an update on the whole Flash on iPhone situation.
We've been waiting for Flash support to hit the iPhone ever since…well…it launched. We've had to make do without Flash for almost eight months, and YouTube even had to convert a bunch of their catalog to H.264 in order for the service to be enjoyed on the iPhone. Well, we've just got word from a reliable source that Flash support is on its way to the iPhone, and it should be coming very, very soon. Speculating a bit further on our own, we are guessing that it would be pretty convenient for Flash support to be introduced alongside the iPhone SDK, wouldn't you say? Now, we know that there isn't much information here, but you also know how strong our sources are too - Flash on the iPhone is coming, just take our word for it, okay?
EDIT: We already have had a couple people ask about the supposed battery and CPU issues that were holding Flash back from being included on the iPhone in the first place. From what I am hearing, it was a complete fabrication. Flash has not yet made it to the iPhone solely due to business negotiations. As we said, it is now on its way!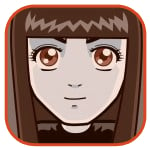 Posted by Sheila Franklin Categories: Corporate News, Rumors, Video Games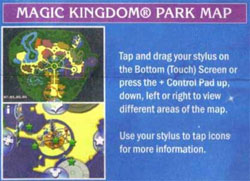 Disney is apparently toying with the idea of a Magic Connection System in its parks. With a Nintendo DS, users can click individual areas and rides and find the waiting time. Check out restaurants by reading their menus. While this is still at the rumor stage, it is reported that people are indeed trying the program out. We think it is a fine idea since we tend to get navigationally challenged at large amusement parks. We would even welcome the idea of adapting the idea at a mall during the holidays, so that we can find out ahead of time if the latest hot Elmo toy is sold out before we get there.
Read More

| WDW Magic


Posted by Sparky Categories: Apple, Cell Phones, Handhelds, Internet, Rumors, Wireless / WiFi
AT&T's CEO Randall Stephenso let slip that a 3G iPhone is indeed on it's way sometime in early 2008. This is an obvious evolution for the platform and is no surprise, but hearing it 'right from the horses mouth' certainly is a nice reassurance. While the exact timing of the release is unknown, he did indicate it would likely be prior to May. Based on AT&T's HSDPA technology the 3G iPhone would feature the same blazing download and upload speeds as other 3G devices currently on the market. Apple has yet to comment on Stephenso's early-announcement.
Gear Live's prediction: the announcement of the 3G iPhone will come hand in hand with a more proper unveiling of the SDK at Macworld, likely with a bump to 16GB of storage to match the current generation iPod Touch. Gear Live's predicament: we can't wait.
Read More

| AT&T via iPhone Atlas
© Gear Live Inc. – User-posted content, unless source is quoted, is licensed under a Creative Commons Public Domain License. Gear Live graphics, logos, designs, page headers, button icons, videos, articles, blogs, forums, scripts and other service names are the trademarks of Gear Live Inc.