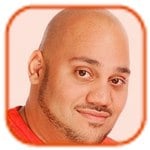 Posted by Andru Edwards Categories: Handhelds, Product Reviews, Software
Amazon has released its newest update for the Kindle Fire and it has some tweaks many users will find welcome, and one tweak power users will hate.
I've been using my Kindle Fire since it came out, and while I'm still waiting for CyanogenMod9 to come out and let me actually put Ice Cream Sandwich on my Kindle Fire, I've been relatively happy with the performance.
The main interface tweak added to the Kindle Fire is the ability to remove items from the carousel on the home page. This is a small but useful way to keep your most commonly used apps organized and, if necessary, make sure other users don't see whatever naughty things you might have been perusing.
That's the only change to the main screen; you still can't organize your apps into categories or customize your menu beyond adding and removing items from favorites and the carousel. I use my Kindle Fire for several different things, and it would be great to organize my apps by categories like Online Content, Books, Network Tools, and Games. The Fire still has Amazon's default seven tabs and single app list organized alphabetically or by date.
Click to continue reading Amazon Kindle Fire 6.2.1 update review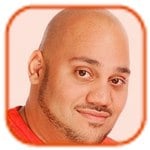 Posted by Andru Edwards Categories: Cell Phones, Handhelds, Microsoft, Product Reviews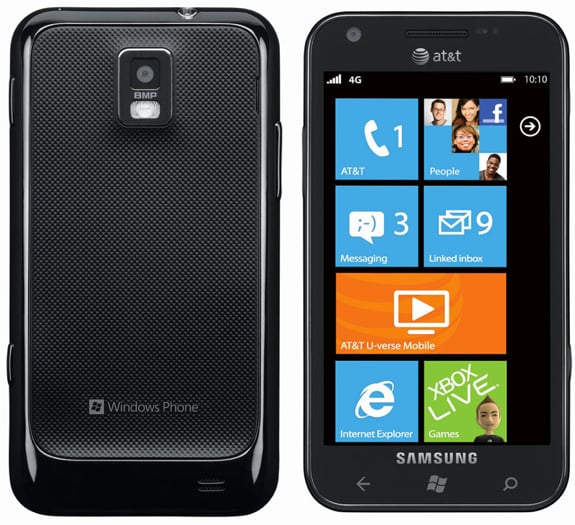 When we first reviewed the Samsung Focus Flash, we felt its smaller form factor and significantly lower price made it a better deal than the Focus S at first glance ($199.99 - $19.99 on Amazon). Now that we've tested the Focus S, we're singing a different tune. True, you're only getting a bigger screen, an improved camera, and a thinner profile, but the Focus S brings Windows Phone 7.5 Mango closer than it has ever been to the high-end. That alone makes this smartphone worth a close look, especially given its slick OS. Click on through to see why in our full Samsung Focus S review.
Click to continue reading Samsung Focus S review: The best Windows Phone in the US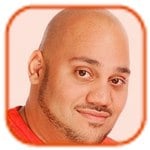 Posted by Andru Edwards Categories: Accessories, Apple, PC / Laptop, Peripherals, Product Reviews

The Twelve South MagicWand aims to solve a simple-yet-annoying issue with the Apple Wireless Keyboard and Magic Trackpad. We've used the Wireless Keyboard and Magic Trackpad combo pretty much exclusively here at Gear Live ever since the Magic Trackpad launched back in July 2010, and while we've enjoyed it (heck, we haven't switched away from that setup yet after 16 months,) there's one problem. Despite the fact that the Trackpad and Wireless Keyboard line up perfectly when next to each other, they have a really hard time staying put.
What I mean is, you constantly have to bring the Magic Trackpad back over to its spot next to the keyboard. It's not something you need to do every few minutes or anything like that, but a few times a day we've found that the Trackpad has mysteriously inched its way across the desk and needs to be wrangled up and brought back home. The TwelveSouth MagicWand solves this.
Click to continue reading Twelve South MagicWand review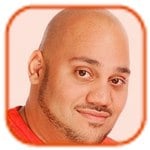 Posted by Andru Edwards Categories: PC / Laptop, Product Reviews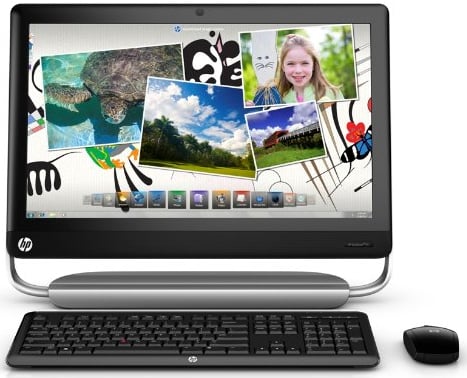 The HP TouchSmart 520-1070 ($1,399.99 direct, or $1329 on Amazon) is the high-end entry in HP's current TouchSmart line of touch-enabled all-in-one desktop PCs. Equipped with powerful components, like a quad-core processor and 2TB hard drive, it's also packed to the gills with entertainment options, offering a big 1080p display, Beats Audio, a Blu-ray drive, TV-tuner, and a remote control. An HDMI-in port is just icing on the cake, extending the life of this desktop even further for use as a monitor.
Design and Features
The 520-1070 has a glossy black plastic chassis, but it's more than just a monolithic 23-inch screen. Two vertical arms hold the touch screen aloft from the silvery plastic base, with a single immense hinge to adjust the angle. But while the hinge is housed in the base, the components are housed behind the widescreen display, which provides 1,920-by-1,080 resolution as well as a large multitouch surface. Thankfully, HP took the time to get this hinge right, and you'll find that despite your touching and tapping, the 520-1070 stays firm though it all, without the wobble that mars the experience on competitors, like the Samsung Series 7 (DP700A38-01) or Asus ET2410-06. It also has a decent range of motion, sitting at a vertical 90-degree angle that can be adjusted all the way back to a comfortable 60-degrees.
Click to continue reading HP TouchSmart PC 520-1070 review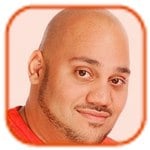 Posted by Andru Edwards Categories: Accessories, Product Reviews, Video Games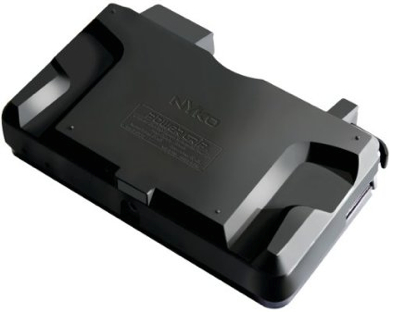 A few months ago, we reviewed the Nyko Charge Base for Nintendo 3DS ($29.99, 4 stars). This clever, yet inexpensive, accessory boosts the battery life to the Nintendo 3DS, but requires you to remove the back panel of your 3DS to attach it. The Nyko Power Grip ($29.99 list) clips onto the 3DS and provides all of the battery-boosting of the Charge Base for the same price, without the need for a tiny screwdriver. Is it worth it? Read on for our full review!
Click to continue reading Nyko Power Grip for Nintendo 3DS review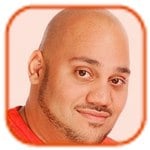 Posted by Andru Edwards Categories: Cell Phones, Google, Handhelds, Product Reviews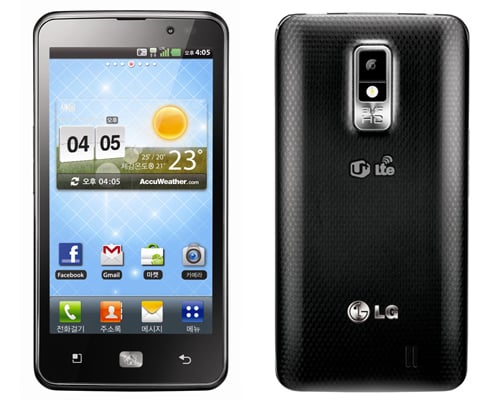 The LG Nitro HD ($249.99 with two-year contract) is the third smartphone to tap into AT&T's emerging 4G LTE network and (after the HTC Rezound) the second phone available in the U.S. to feature a 720p display. That display looks absolutely dazzling in person and the Nitro is a performance speed demon. We're leaving our Editors' Choice with the Samsung Galaxy S II Skyrocket ($249.99) for its better signal strength and data speeds, but make no mistake: Either phone is a great choice.
Design, Screen, Call Quality, and Data Speeds
The Nitro HD looks and feels a a lot like the Skyrocket. It measures 5.27 by 2.67 by .4 inches (HWD) and weighs 4.5 ounces. It's made entirely of matte black plastic and features a textured back panel. While the look is somewhat generic, that all seems irrelevant once you feast your eyes on the Nitro's glorious, 4.5-inch 720-by-1280 AH-IPS (Advanced High-Performance In-Plane Switching) display. It's a real stunner. At 329 ppi, it has even greater pixel density than the Apple iPhone 4S ($199, 4.5 stars), with its 326 ppi Retina Display. For further comparison, a device like the Motorola Droid RAZR ($299.99, 4.5 stars), which features a 4.3-inch qHD display, has 256 ppi.
Click to continue reading LG Nitro HD review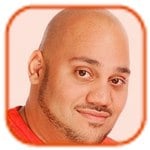 Posted by Andru Edwards Categories: Google, Handhelds, Product Reviews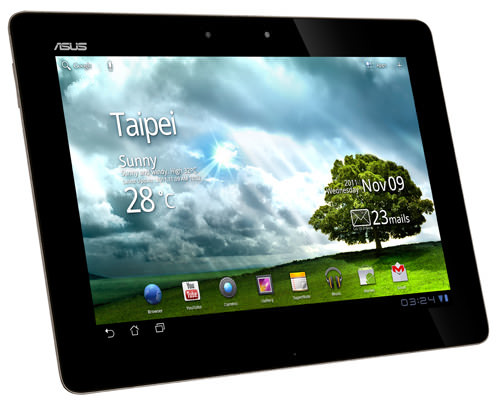 The Asus Eee Pad Transformer Prime feels like the first laptop-class Android tablet, with its quad-core 1.4GHz processor, clever add-on keyboard dock, and its support for USB storage and console gamepads. This is easily the most impressive Android tablet ever. But with such startling specs, it's outstripping the weak app selection available for Google's Android Honeycomb OS. Although there are a few standout apps for the platform, the lack of a thriving Android tablet app community makes the Transformer Prime a less sure choice than it should be. Read on for our full review of the Transformer Prime to see if it's worth your attention (or money.)
Click to continue reading Asus Eee Pad Transformer Prime review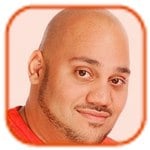 Posted by Andru Edwards Categories: Cell Phones, Features, Google, Handhelds, Product Reviews, Software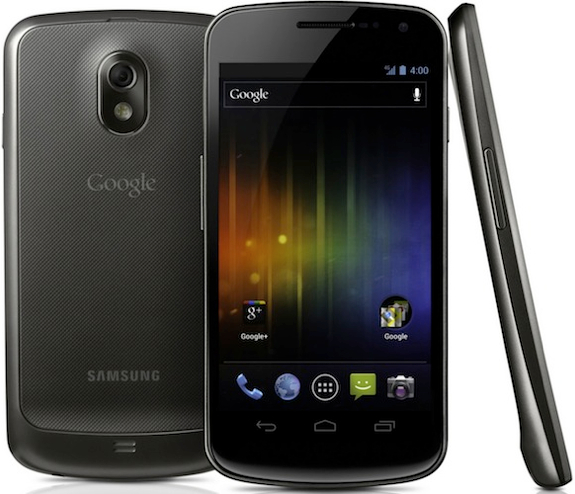 This is a huge deal. Ice Cream Sandwich is the biggest upgrade to Google's Android OS since Android 2.2 hit in May 2010, and possibly the most important update ever. From what I've seen so far in a day with the Samsung Galaxy Nexus phone, Android users should be demanding their share of Ice Cream—and it should absolutely make a difference in your phone purchases.
Google lent me an international developer unit of the Samsung Galaxy Nexus, the first ICS phone. This isn't the LTE device that Verizon Wireless will be selling in the U.S., but it's roughly the same size and shape with very similar capabilities, so it's a good way to judge what ICS will be like when it hits the USA.
Click to continue reading Samsung Galaxy Nexus and Android 4.0 Ice Cream Sandwich first impression review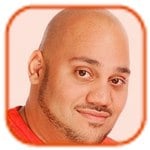 Posted by Andru Edwards Categories: Features, Handhelds, Product Reviews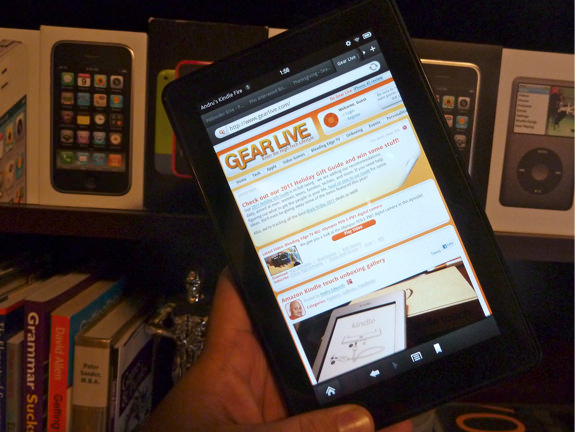 The Amazon Kindle Fire is the first small tablet that average users can pick up and immediately use, with a simple, clear interface. Then there's the price: Android along with amazing specs for just $199. It's open enough to attract geeks, too. While the user interface occasionally gets sluggish, we're willing to have a bit of patience to get a first-rate tablet for half of what most competitors charge, thus the Kindle Fire is our first Editors' Choice for small tablets.
Design
A solid little brick at 7.5 by 4.7 by .45 inches and 14.6 ounces, the Kindle Fire looks and feels a lot like the BlackBerry PlayBook, but the Fire is smaller in all dimensions. There are no slots or tabs; both the memory and battery are sealed in, and the only interruptions in its smooth, black form are the headphone jack, Power button, MicroUSB jack, and dual stereo speakers. There's no camera, but I've never been sold on the value of tablet cameras anyway. It uses 802.11b/g/n Wi-Fi networks to get online; there's no cellular radio or Bluetooth connectivity.
Turn the Fire on and the 7-inch 1024-by-600 IPS LCD screen lights up. This display is very sharp and clear, but it's also rather reflective. Just like on the Apple iPad 2, you may have trouble reading in bright light because of the screen's sometimes mirror-like gloss. While this is par for the course with tablets, I expected more given the Kindle name. This isn't a dedicated e-reader by any means.
Click to continue reading Amazon Kindle Fire review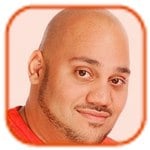 Posted by Andru Edwards Categories: Apple, Cell Phones, Features, Handhelds, Product Reviews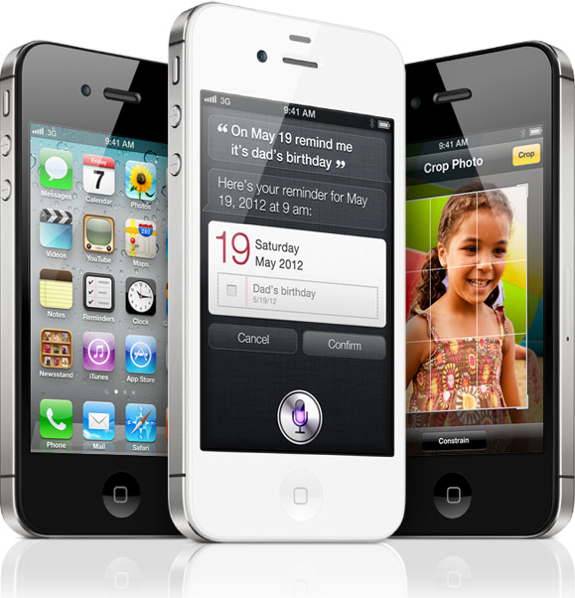 After over a year, Apple has released the follow-up to the iPhone 4, and its called the iPhone 4S. What do you do with your phone? If you're like most Americans, you make some calls, take some photos, and send some texts. Maybe you kill time with some games, check Facebook or Twitter, and look things up on the Web. If that's you, then the iPhone 4S ($199-$399 with contract on Sprint, Verizon, and AT&T) is your phone: it's the best cameraphone in the US, the fastest Web-browsing phone, and one that has finally licked the iPhone's calling problems. It's so good, that it's our current Editors' Choice on Sprint, Verizon, and AT&T.
Click to continue reading iPhone 4S review
© Gear Live Inc. – User-posted content, unless source is quoted, is licensed under a Creative Commons Public Domain License. Gear Live graphics, logos, designs, page headers, button icons, videos, articles, blogs, forums, scripts and other service names are the trademarks of Gear Live Inc.