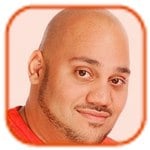 Posted by Andru Edwards Categories: Cell Phones, Features, Handhelds, Microsoft, Product Reviews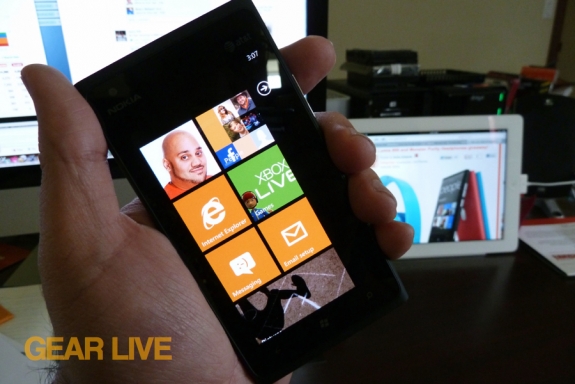 With the Lumia 900, three companies are hoping for a runaway success. You've got the carrier, AT&T, launching the first LTE Windows Phone device (and one of the first AT&T LTE smartphones, period.) You've got Nokia, the manufacturer, hoping that the device leads to a revitalization and resurgence of the popularity that it once commanded just a few years ago. Then, you've got Microsoft, the software provider, which is in a position that's much the same as what Nokia's in. A behemoth that had the crown, got cocky, and due to its inability to be nimble in a quickly-changing mobile landscape, got surpassed. The Lumia 900 represents hope for all three of these companies.
What you get in the Lumia 900 is the perfect mixture of Microsoft's Windows Phone 7 (or, really, Windows Phone 7.5 Mango,) Nokia's incredible hardware design, and AT&T's (late) entrance into the LTE realm with a smartphone that people are paying attention to. Even better? You get it all at a $99 price point with contract. In the smartphone world, we'd call this one a steal.
With all of that said, the question still remains: is the Nokia Lumia 900 worth your time? Can it really stand in firm in place of popular iOS and Android devices, giving them a run for their money? These are the questions we aim to tackle in our Lumia 900 review.
Click to continue reading Nokia Lumia 900 review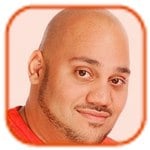 Posted by Andru Edwards Categories: Apple, Features, Handhelds, Product Reviews, Videos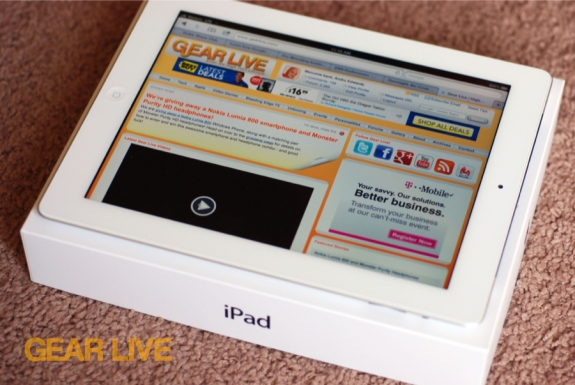 The new iPad. When the third-generation Apple slate was announced, it gained a few new features, but lost a number. Hey, you can't blame Apple for simplifying things, right? Really, though, the new iPad is anything but a simple machine.
When Apple announced the new iPad, the company focused on a few key features that set the third-generation model apart from the iPad 2. The iPad product line is such a runaway success, that we felt it would be more appropriate to focus our review on the things that've changed or been added. After all, the iPad 2 is still a capable tablet, and Apple's still selling it, now at a discounted $399 for the 16 GB model, while the new iPad starts at $499 (although you can get it for less on Amazon.) So let's focus on what the new iPad (3rd generation) brings to the table, and if it's worth your attention. We're talking about things like the Retina display, 4G LTE, A5X SoC processor with quad-core graphics, and dictation. Is that stuff enough to warrant your attention? Let us take you through our iPad (3rd generation) review, and get these questions answered, shall we?
Click to continue reading New iPad (3rd generation) review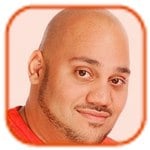 Posted by Andru Edwards Categories: Apple, Handhelds, Product Reviews, Video Games, Videos
In this video, we give you a look at the graphics power of the new iPad. The iPad (3rd generation) ships with the A5X processor, which is a dual core chip with a quad-core graphics processor on-board. We demo a few games that take advantage of this added graphics power, including: Sky Gamblers Air Supremacy, Real Racing 2 HD, and Infinity Blade II - all of these titles shows off the Retina display and quad-core graphics amazingly. If you've found other high-quality games that show off the Retina display and graphics nicely, leave 'em in the comments!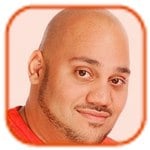 Posted by Andru Edwards Categories: Apple, Broadband, Features, Product Reviews, Videos, Wireless / WiFi
Now that we've gone over the new iPad Retina display and the iPad Dictation feature, we're ready to focus on the next big feature of the 3rd generation Apple tablet. The introduction of 4G LTE into the iPad is a bigger deal than many realize, because now you have speeds that rival many home broadband connections, wherever you are. The 3rd generation iPad can even be used as an LTE hotspot, for no additional cost, if you pick up the Verizon Wireless model. In this video, we compare our Wi-Fi network speeds (we have FiOS) against the 4G LTE Verizon Wireless connection. As you'll see, it's impressive.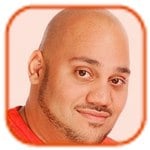 Posted by Andru Edwards Categories: Apple, Features, Product Reviews, Videos
We gave you a look at the new iPad Retina display in our last video, and now we're here to show off the DIctation feature. Dictation allows you to speak your words to the iPad while it listens and attempts to turn your words into text typed into the app your using. As you can see in the video, Dictation is easy to use (it's right on the keyboard, next to the space bar,) but it doesn't always get everything perfect. You also need to remember to speak your punctuation when using the feature. It's definitely convenient, and easy to go in and clean up any mistakes after the fact. Get a look at how it all works in the video above.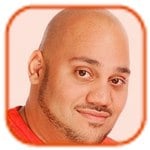 Posted by Andru Edwards Categories: Apple, Features, Handhelds, Product Reviews, Videos
The new iPad (3rd generation) was released two weeks ago, and in that time, Apple has already sold millions. The biggest and best feature of the device is the high resolution Retina display. When you compare it against the original iPad and iPad 2 displays, it's apparent that it's a big step up from what we've had before. In fact, it's the highest resolution display ever shipped on a portable device. We give you a look at the iPad (3rd generation) focusing on the Retina display in this, the first in a series of videos where we will focus on a major feature of the new iPad.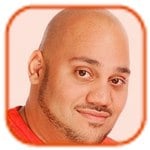 Posted by Andru Edwards Categories: Accessories, Apple, Features, Handhelds, Product Reviews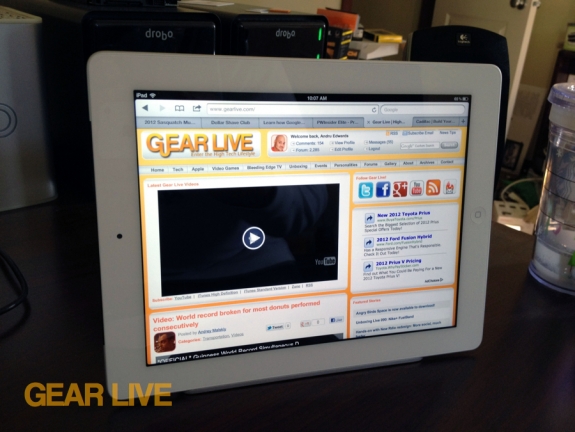 The Apple Smart Cover is a convenient way to protect the display of your iPad, and can also double as a simple stand. However, there are times where you'd prefer to have something a little more sturdy, and a little more elegant, and that's where something like the Ten One Design Magnus Magnetic Stand for iPad comes in. The Magnus is a magnetic stand that works with the new iPad, as well as with the iPad 2, and even the original. I was able to get my hands on one and have been testing it for a bit. It's really a simply-but-elegant product, so there isn't much to it. How does it work, and will it fit in with your workflow? Head on down for our full review of the Magnus to find out!
Click to continue reading Ten One Design Magnus Magnetic iPad Stand review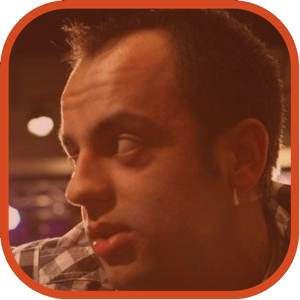 Posted by Andrey Malskiy Categories: Product Reviews, Transportation, Videos
The Fisker Karma was one the electric cars we hoped would have led the pack in design. Instead, it seems to be an example of what not to do. The guys over at Consumer Reports bought the EV for testing and they weren't able to get very far.
The Karma only made it 2,000 miles before breaking down. With a little more research, they found out that other owners had similar, if not more horrific experiences. There have been reports of differentials going out at 1,000 miles, cars stalling out while doing 35 MPH, and trouble with shifting. Obviously, these are issues a new car should not have, let alone a car that cost over six figures.
But, hey, these are our words--if you wanna get the story from the horse's mouth, check out the video above!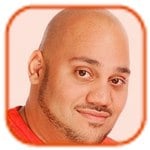 Posted by Andru Edwards Categories: Features, Internet, Music, Product Reviews, Software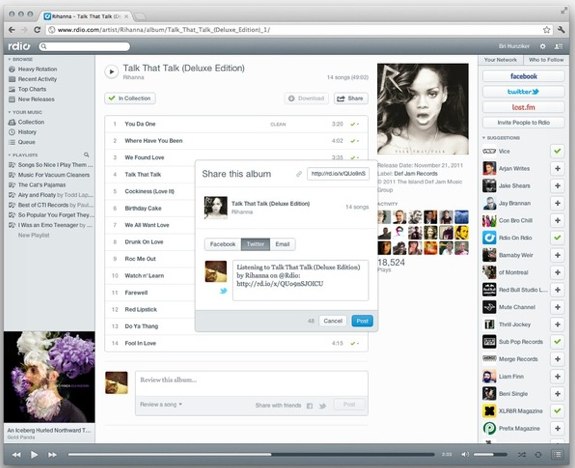 Last week at a press event in Austin at SXSW, Rdio gave us a look at its brand new, completely overhauled music experience. We got a look at the new Rdio, and we walked away impressed by the beauty of what the streaming music company is attempting to pull off. There are a lot of changes, and we think that most people will think they're all good.
New Rdio isn't just a visual makeover though. Wilson Miner, head of design for Rdio said, "We want back to ground zero and rethought the whole user experience from the groud up to put the focus 100% on music and people." That people part is a big deal, because social integration is a big part of the new Rdio. When you log in, you've got a constant bar on the right-hand side that shows your online contacts and what they're listening to. There's also another tab that gives recommendations of who to follow (oh, and you should definitely follow the Gear Live Rdio profile!) Wanna share a track or album with a contact? The old way still works, but now you can just drag and drop content onto contacts as well. Very fluid.
Click to continue reading Hands-on with New Rdio redesign: More social, much faster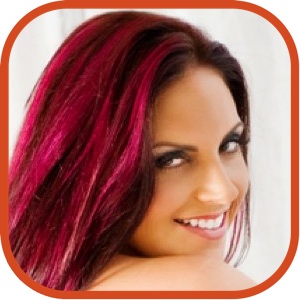 Posted by Taylor Peterson Categories: Accessories, Apple, Product Reviews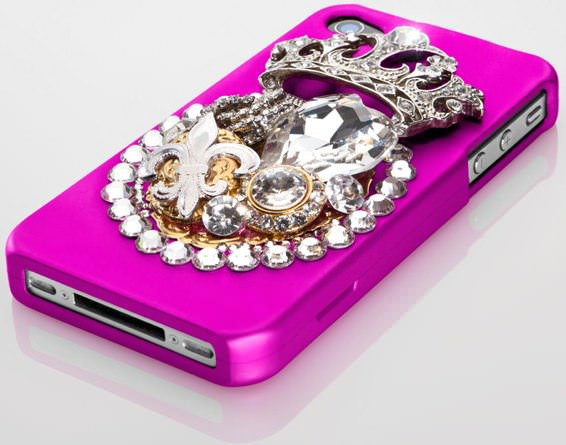 We recently got a chance to check out the Hub Innovations Couture Case for iPhone 4 and iPhone 4S. What sets this case apart from just about anything else out there is that it's decked out in Swarovski crystals, and in turn, definitely makes you stand out when you've got your iPhone in-hand or against your ear. We tried out the Punx Not Dead model in hot pink, but the cases are also available in black and white, with different crystal designs on each.
The pink Punx Not Dead Couture case was a super-girly attention-getter, and started more conversations than any accessory, hair, or makeup I've ever had. I loved the bright pink color and the big heart and crown on the case. Visually, the pink, Swarovski crystal-encrusted Hub Innovations Couture case that wrapped my white iPhone 4S looked fantastic.
Unfortunately, all of the bling made the case feel pretty heavy, and by looking at it, we're sure you can tell that it was extremely hard (read: uncomfortable) to put in a pocket. I also felt concerned about putting the case in my purse because I thought that some of the decorative pieces might fall off inside my bag or get caught on something. In fact, after just a few days, the first few items came off of the case. I left the Couture case on my phone for over 2 weeks, certainly nowhere near the length of time that you'd think a case would start falling apart.
Click to continue reading Hub Innovations Couture iPhone 4S case review
© Gear Live Inc. – User-posted content, unless source is quoted, is licensed under a Creative Commons Public Domain License. Gear Live graphics, logos, designs, page headers, button icons, videos, articles, blogs, forums, scripts and other service names are the trademarks of Gear Live Inc.