Posted by Devin Categories: Features, Movies, Product Reviews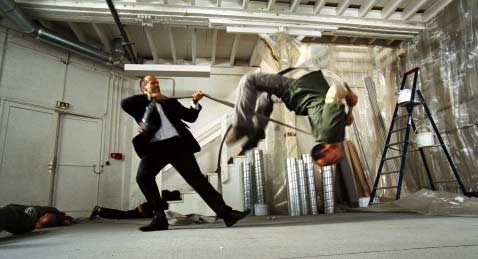 I decided on Friday night that, since I had nothing better to do, I would head to the theater in my little country town and hope that something decent was showing. How pleased I was to see that The Transporter 2 was on. I caught the first showing and was surprised that there was hardly anyone in the theater. From what little I knew about the film, I figured I'd have a good time, and by the time the film ended I knew I had figured right.
Like I had said in last weeks article, if you like to go to movies expecting everything you see to be 100% realistic, you probably won't enjoy this film - but if you're like me, willing to overlook a few slightly unbelievable and unrealistic scenes in hopes of being extremely entertained, you'll have a great time watching this story play out on the silver screen. Statham is great as Frank Martin, the driver for hire who's latest job has him chauffeuring the son of a government official to and from school. When a drug lord kidnaps the boy and injects him with a deadly virus, Frank takes it upon himself to find the antidote, a journey which brings quite a bit of fun to the screen.
Click to continue reading The Final Cut: The Transporter 2 Reviewed
Posted by Rob Stevens Categories: Accessories, Features, Peripherals, Product Reviews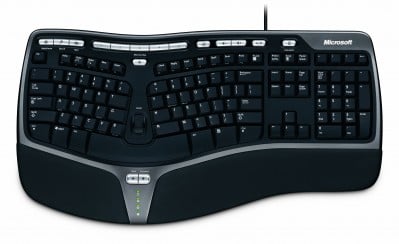 Let me get this out of the way; I'm a keyboard snob. I've been typing for a very long time, and still have fond memories of my IBM Selectronic (with its very nice "buckling spring" keys), and my old Northgate Omnikey, with those wonderful programmable keys. (Geek Cred +2) I hoard keyboards like they're going out of style, because you never know when a company will stop making the perfect keyboard and leave you out in the cold.
However, since developing some severe RSI in both wrists, I had to move to a more ergonomic keyboard; a standard "straight" keyboard would have my wrists in flames in less than 10 minutes. Microsoft was one of the first companies to perform major research into ergonomics, and developed the first of what would become known as a "split" keyboard, branded under the "Natural" moniker.
The first of the Natural keyboards, the Natural Pro, was a gift from the almighty himself. As with any new keyboard layout, it took some adjustment to get used to it, but I noticed right away that the RSI that I'd developed was gone. Spending a little more time practicing with the keyboard, and my typing speeds improved even over my previous scores, and the keyboard had a fantastic "aural" response. You could hear me typing on that thing from across the office. There were some differences in the key layout, however, that had some people up in arms. Microsoft would change the layout of the 3x2 key grouping that contained the Delete, Insert, Home, etc., to a 2x3 layout of only five keys … removing the Insert key entirely and doubling the size of the Delete key. It was a controversial change, but one I came to embrace.
A series of refinements came to the line, starting with the slimmer "Elite" model, which many people still swear by to this day, but which also came with a new key configuration for the arrow keys, changing the "inverted T" to a cross layout with smaller keys. The Natural Multimedia would come later, adding specific keys for commonly used programs, as well as a two-port USB hub, but it retained that wonderful loud "clackity" sound. After that, it seemed as if there was no further development into the ergonomic keyboard design, and rumors started to spread that they simply weren't selling as well as they should.
Finally, when Microsoft jumped into wireless technologies, they released a wireless desktop set called the Wireless Optical Desktop Pro. It features a wireless version of the Natural Multimedia with slick translucent keys, and while the sound had been reduced somewhat, it was still easy to hear when you were making good contact with the keys. They also introduced an "F-Lock button, which can convert your F-keys into dedicated keyboard shortcuts for New, Open, Close, etc. Today, I use the Natural Multimedia at work, and the Natural Desktop Pro at home. The wireless feature ended up being far more useful than I had anticipated … sometimes it's nice to be able to just grab the keyboard and toss it aside to give yourself more desk space.
Click to continue reading Microsoft Natural Ergonomic Keyboard 4000 Review

Posted by Sparky Categories: Cell Phones, Features, Product Reviews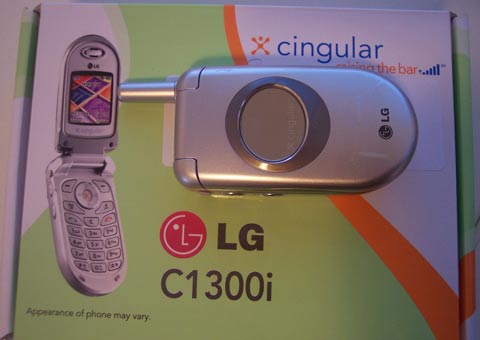 We recently got o ur hands on the LG C1300i, an entry level cell phone available from Cingular. The thought behind this was that not everyone absolutely needs the high-end phones out there, but do need something functional. The C1300i is a fairly low end phone, but has some great features - some of which go unadvertised. Being true gadget fans, we went into this review without high hopes and came away impressed with a few key points on this phone. Read the full Gear Live review after the jump for more.
Click to continue reading Cingular LG C1300i Cell Phone Review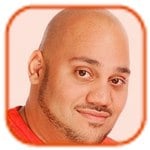 Posted by Andru Edwards Categories: Household, Product Reviews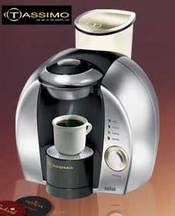 The Braun Tassimo Hot Beverage System is like a coffee maker, but for any hot beverage you are in the mood for. Think coffee, tea, cappucino, latte, hot chocolate, etc. Our friends at Single Serve Coffee got their hands on one, and it looks like they were fairly impressed.
The Tassimo is a great machine and hot beverage system. Since the machine is not solely focused on coffee, but spans the entire hot beverage making arena, we have to give it high marks for making an excellent cup of coffee crema, decent espresso, and yummy hot chocolate.
I have never been into coffee makers, as I am more of an iced coffee kind of guy, but this thing does look pretty neat. Can't go wrong with hot chocolate.

Read More

| Single Serve Coffee

Posted by Sparky Categories: Cell Phones, Handhelds, Product Reviews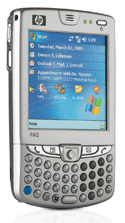 Om Malik got his hands on an HP Mobile Messenger (or HW 6500 if you prefer) and came away rather impressed. He was impressed with the construction and form factor of the unit as a whole, but was disappointed in it's lack of WiFi. Om also liked the bundled Good Technologies Wireless Email solution, finding it very Blackberry like. He found the keyboard comfortable and less cramped than the Treo 650 - an important feature on the rash of coming QWERTY phones. I personally own the HP 4355 that the Mobile Messenger inherits it's keyboard and am a current Treo 650 user so I can see how having a wider keyboard like that would make the push email capabilities even more alluring. Check the link below for Om's full thoughts on this new device - I'm personally going to wait for Windows Mobile 5.0 and it's push email solution to come out before I plunk down for another QWERTY phone but this device might be right for the email hungry mobile professional with it's imminent launch by Cingular.

Read More

| GigaOm

Posted by Sparky Categories: Portable Audio / Video, Product Reviews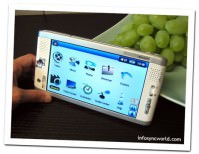 InfosSync World managed to get their hands on Archos' meaty new portable video player - the AV700. The AV700 features a massive 7+ inch screen capable of full DVD resolution playback, and either 40GB or 100GB of storage. With support for a wide slew of codecs for audio, video, and still images the AV700 seems destined to be the ultimate in high end portable video for some time to come. The reviewer gives it great marks and really likes the unit.

Read More

| InfoSync World

Posted by Sparky Categories: Accessories, Wearables, Features, Product Reviews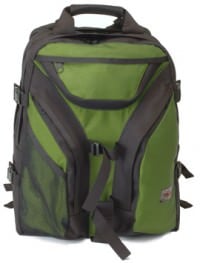 Recently we had the opportunity to review the Tom Bihn Monolith and Brain Bag. Today we are proud to present our thorough review and impressions of the Brain Bag - Tom Bihn's carry all rough and tumble backpack. When you need to haul your your stuff in style, the Brain Bag is your friend. Check out after the jump for the full review.
Click to continue reading Tom Bihn Brain Bag Review

Posted by Sparky Categories: Accessories, Features, PC / Laptop, Product Reviews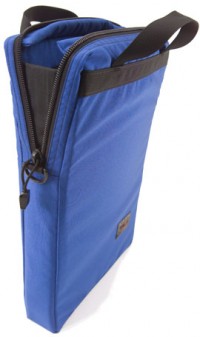 Gear Live has reviewed bags made by the Washington State based Tom Bihn, and we have been quite impressed by them. We recently had the opportunity got to check out two more of their bags - the Monolith and the Brain Bag. The review is being done as a two part series and this first part is focusing on the laptop toting Monolith - a great solution for todays widescreen laptops. For a through review of the Monolith and our impressions over the last two weeks, read on.
Click to continue reading Tom Bihn Monolith Review
Posted by Rob Stevens Categories: Accessories, Features, Home Entertainment, Product Reviews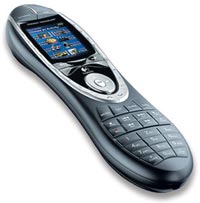 If you're anything like me, your living room is probably cluttered with remotes. OEM remotes, "universal" remotes, and remotes for the air conditioner you left behind when you moved. Men love 'em; there's nothing like the feel of a plastic remote (or five) in your hand to make you feel like you're in control. Women, on the other hand, see the remote as a bone of contention and the more of them there are, the more contentious the bone.
We asked our friends at Logitech if they could solve the problem, and they sent us their top-of-the-line programmable remote: The Harmony 880. Logitech has designed the remote to be used in conjunction with HDTV and PVR devices, and makes the process of doing things like changing the aspect ratio of your HDTV from 16x9 when on a DVD source, to 4x3 Expanded when on a TiVo. Most importantly, they tout the remote as being easy to set up and easy to use. We'll just see about that.
Click to continue reading Logitech Harmony 880 Advanced Universal Remote Review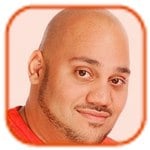 Posted by Andru Edwards Categories: Features, PC / Laptop, Peripherals, Product Reviews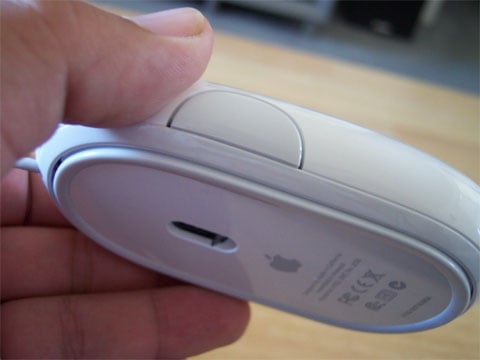 So, Apple announced the availability of their first two-button-esque mouse yesterday. While two button mice have been supported by the Mac OS for years, Apple itself has never released anything but the one button mouse they are notoriously known for. With the release of the Mighty Mouse, Apple has taken a step forward in computing in my opinion. The mouse has some great features, and is highly customizable - but it's not without its shortcomings. We take a detailed look at the mouse that shocked the tech world in our review.
Click to continue reading Apple Mighty Mouse Review
© Gear Live Inc. – User-posted content, unless source is quoted, is licensed under a Creative Commons Public Domain License. Gear Live graphics, logos, designs, page headers, button icons, videos, articles, blogs, forums, scripts and other service names are the trademarks of Gear Live Inc.