Find Our Latest Video Reviews on YouTube!
If you want to stay on top of all of our video reviews of the latest tech, be sure to check out and subscribe to the Gear Live YouTube channel, hosted by Andru Edwards! It's free!
Posted by Edwin Soto Categories: Features, Misc. Tech, Podcasts,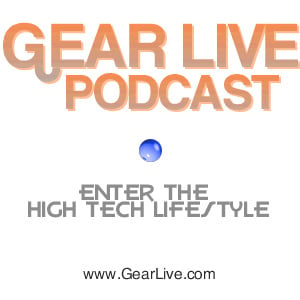 Today, we invite you back to some of our staff babblings about:
Click here to download the MP3, or you can just subscribe to the Gear Live Podcast feed. Conversely, you can now subscribe to us directly from iTunes.
Voices: Andru Edwards, Edwin Soto, Sparky, Oscar Cantu.
Length: 58:39, 12.4 MB
Don't forget to vote for us on Podcast Alley! Also, be sure to check out the Gear Live Odeo Channel, and subscribe there are well. You can even tag each episode with keywords.
Listen | Gear Live Podcast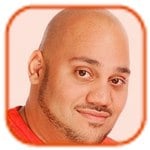 Posted by Andru Edwards Categories: Features, Internet, Podcasts,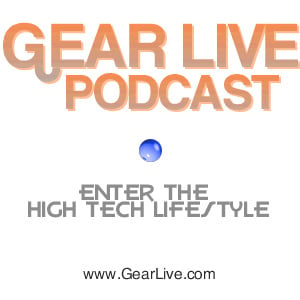 Get ready for a new way to present your work. Peer-to-peer publishing with BitTorrent means file size and cost are not issues anymore, so you can offer fullscreen video with no bandwidth costs. That is the midset behind the Participatory Culture project. We sat with Tiffiniy Cheng of Participatory Culture to discuss bringing the media back into the hands of the people, publishing video on the Internet, and President Bush's pirated music. Click here to download the MP3, or you can just subscribe to the Gear Live Podcast feed. Conversely, you can now subscribe to us directly from iTunes - be sure you have version 4.9.
Voices: Andru Edwards, Tiffiniy Cheng - Participatory Culture
Length: 40:28, 23.2 MB
Vote for us on Podcast Alley
My Odeo Channel
Listen | Participatory Culture Interview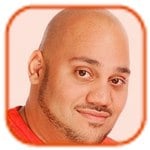 Posted by Andru Edwards Categories: Announcements, Podcasts,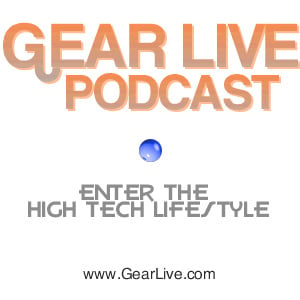 So, a few days ago we told you about how iTunes wasn't able to read our RSS feed for the Gear Live Podcast. Today I am happy to tell you that the situation has changed. You may now subscribe to the Gear Live Podcast through iTunes using this link. Now that we have that squared away, it is now just a matter of getting out RSS feed up to snuff with all the iTunes related tags. Crap. Nonetheless, go ahead and subscribe like mad.
Read More

| Subscribe to Gear Live Podcast on iTunes

Posted by Sparky Categories: Cell Phones, Podcasts, Portable Audio / Video, Software,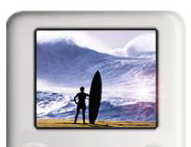 The last few days have certainly been big news for the iPod and iTunes. Apple dropped the new iPod color to its stores, and released iTunes 4.9 to the public. This has sent a surprising number of ripples through the music and Apple communities. iPodLounge has surprised us and given a coveted "A" review rating to the new line of iPods and has a very exhaustive review of the new color players. With the new iTunes comes easy iPod support of podcasts, and the world agrees that aside from a few minor glitches its the one of the coolest things to happen to iTunes since, well, iTunes. Apple has also extended the RSS/XML format a little bit to enable chapters and other metadata to be included in the XML file to describe the podcast. Apple has of course also announced plans to give iPods away to qualifying students - what a great way to help grow their brand in what will become the influential market of tomorrow. Finally there are rumors floating around that the iPod shuffle is about to get a bump to 2GB and 4GB sizes, and the mini is going to get one of Hitachi's new 8GB drives. All of this kind of ticks off this one Gear Live writer who just bought a (now suddenly out of date) 4th generation iPod not two weeks ago.

| Free iPod with Mac purchase for students
Read More

| iPodLounge reviews the iPod Color
Read More

| Apple extends RSS for podcasting
Read More

| New shuffles and mini's on the way


Gear Live downloaded Apples updated new version of iTunes with its much lauded support for podcasts and is impressed (to a point) so far. The install went smoothly (as most installs and upgrades do on OSX) and in minutes I was up and running with iTunes 4.9. Immediately upon opening the updated application of course we went to check out the preferences panel for the configuration options of the new podcast features. The preferences panel lets a user select how often to check for new podcasts, and how long to keep each episode for.
Click to continue reading The Verdict Is In On iTunes 4.9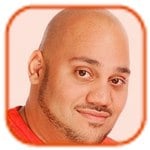 Posted by Andru Edwards Categories: Announcements, Podcasts,
Okay guys, I didn't know that this many people were into our podcast show, but the amount of email I got asking why it wasn't in there proved otherwise. Here is the skinny: Gear Live runs on Expression Engine - the CMS software that I feel is the best available on the market. That being said, there is some sort of odd problem with iTunes 4.9 reading our EE generated RSS feed. The feed works perfectly fine, and every other RSS aggregator/podcast software that I have tried today recognizes it perfectly. The people over at pMachine are looking into it, and hopefully soon you will see the Gear Live Podcast listed in the directory.

Posted by Sparky Categories: Podcasts, Portable Audio / Video, Software,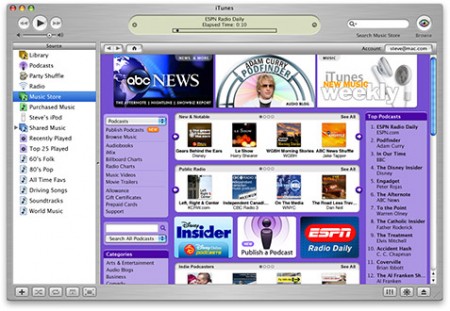 Apple announced a new line of iPods this morning: the iPod Color. The new generation of the iPods replaces the iPod Photo and brings a color screen to the black U2 edition of the iPod. The new iPods are available in 20GB and 60GB models and feature the same 15 hours of battery life that the old iPod Photos featured. Apple also dropped the price of their 1GB iPod Shuffle to $129, and dropped the new iTunes (4.9) for OS X on the masses. We are very interested in the podcasting capabilities of the new version of iTunes and will be checking it out shortly. Hopefully Apple will have pulled off the right blend of usability and customization to meet our demanding podcast needs. One thing I am not feeling is you can't just add any podcast you would like to subscribe to - it has to be one Apple has in their catalog. Lame.
Read More

| iTunes Podcasts

Posted by Kristin Wenzel Categories: Internet, Podcasts,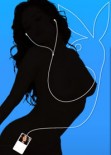 Erotic Podcast Market? Apparently so. The analysts have spoken — podcasting is hot, and the market is jumping for more podcasts. Especially, they seem to imply, "erotic" podcasts. Frank Barnako of Marketwatch writes:
While 40% of the Internet-delivered audio shows focus on music, science, technology and comedy, the most popular category for users is erotica, according to Alex Nesbitt, president of Bella Ventures Inc. 'The supply is not yet meeting market demands,' he wrote in a just-released analysis titled, 'The Podcast Value Chain Report.'"
In other words, we're not sure what category is the most under-served. He also predicts that in the "near future" the market for podcasting tools and accessories will top $400 million. What with the hot trend towards podcasting and the already-booming Internet pr0n business sector, of course "adult" podcasts are popular. However, I wouldn't put my chips on Erotic Podcasting as a sure bet, despite this apparent "popularity."
Think of all the hand-wringing there'll be when there's "too much Porn on the Pods!"
Read More

| MacDailyNews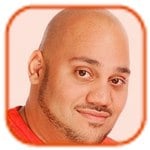 Posted by Andru Edwards Categories: Features, PC / Laptop, Podcasts, Video Games,

Razer is in the business of creating highly functional, stylized, and versatile PC gaming peripherals. At eFocus, they were showing off quite a few things, but their Diamondback Plasma 1600 dpi gaming mouse caught our eye. We talked with Cameron Taylor about Razer's product line, as well as where they are headed in the future. Click here to download the MP3, or you can just subscribe to the Gear Live Podcast feed.
Voices: Andru Edwards, Cameron Taylor - Director of Sales, Razer
Length: 3:26, 3.2 MB
Listen | Razer Interview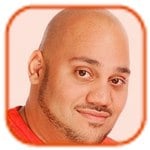 Posted by Andru Edwards Categories: Corporate News, Features, Podcasts, Software,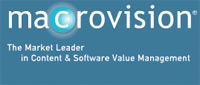 Macrovision is in the business of helping content creators keep their works safe from being pirated, providing enterprise level DRM solutions. They recently did a survey on video game piracy, and found that up to 40% of gamers have pirated a game at least once. They have a few very interesting ideas going forward to protect content, such as inserting what are essentially little bugs into games that will self-recognize they have been pirated, changing the game mechanic altogether. We chat with Robert about this and more. Click here to download the MP3, or you can just subscribe to the Gear Live Podcast feed.
Voices: Andru Edwards, Jesse Easley, Robert Ellison - Macrovision Director of Product Management
Length: 9:24, 8.6 MB
Listen | Macrovision Interview
© Gear Live Inc. – User-posted content, unless source is quoted, is licensed under a Creative Commons Public Domain License. Gear Live graphics, logos, designs, page headers, button icons, videos, articles, blogs, forums, scripts and other service names are the trademarks of Gear Live Inc.