Find Our Latest Video Reviews on YouTube!
If you want to stay on top of all of our video reviews of the latest tech, be sure to check out and subscribe to the Gear Live YouTube channel, hosted by Andru Edwards! It's free!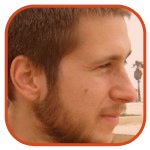 Posted by Brandon Gribin Categories: Nintendo DS, Nintendo Gamecube, PlayStation 2, PlayStation 3, PSP, Wii, Xbox, Xbox 360,
Next Generation published an article earlier today that does a good job summarizing what the big three have been up to this year regarding hardware. The article mentions everything from PS2's $149 fixed price to the Xbox 360's launch shortages. And naturally, the article also includes talk of Nintendo's Revolution controller.
While the article doesn't feature any new content, it's certainly interesting to look back and see what Sony, Nintendo, and Microsoft were up to this year. Reading about what unfolded at this year's E3 does bring back some fond memories but in all honesty, it just makes us anticipate E3 '06 that much more.

Read More

| Next Generation

Posted by Oscar M. Cantu Categories: Action, PlayStation 3, Trailers,
The Tokyo Game Show started with a big bang, giving us a look at the trailer to Metal Gear Solid 4L Guns of the Patriots, in addition to the Revolution controller announcement. Got-Next.com was able to obtain a video of the MGS4 trailer, and although it's not the best quality, it does its job in showing that this title is coming along very nicely. This one looks to be a solid hit for the PS3, making us all that more excited for the next generation wars to begin. Check out the video from their website.

Read More

| Got-Next.com
Posted by Alex Grahmann Categories: PlayStation 3, Wii, Xbox 360,
According to a recent poll of 1500 X-bit readers, the PS3 and Xbox 360 hold nearly equal interest in the minds of potential next-generation console owners, pulling in 23% and 20% of the votes, respectively. Sadly, Nintendo's Revolution only received 5% of the vote. However, far more interesting news is that 46% of those who responded to the poll have no interest in acquiring any of the new systems. This should come as a huge confirmation for those worried that the upcoming console wars are starting far too early.
Read More

| X-bit
Posted by Alex Grahmann Categories: Corporate News, PlayStation 3, Xbox 360,
An article on the UK's Sony website mentions the fact that although the jury is still out on what OS the upcoming PS3 will use, the Cell Processor is powerful enough to handle either a Linux-based environment or "Apple's Tiger." The article's mention of Apple's OS X has only fueled the fire of fans dying to see Apple strike a partnership with Sony, solidifying an iconic and powerful team to go up against Microsoft's Xbox 360. Whether or not the Apple OS is the right fit for Sony is yet to be seen, but I'm certainly interested in seeing Apple and Microsoft have yet another arena in which to duke it out.
Read More

| Sony.co.uk
Posted by Alex Grahmann Categories: Corporate News, PlayStation 3, Xbox 360,
In a recent memo, an analyst with Wedbush Morgan Securities, Michael Pachter, has taken a look a the upcoming next-generation console wars, the vitality of the current generation, and rumored plans to fiddle with console prices as a sign that Sony might want to wait until 2007 to launch the PS3. Much of the theory hinges on how effective a drop in the price of the PS2 to $99 would be in offsetting the success of the Xbox 360 launch. If the sales of the Xbox 360 are somehow diminished by this price maneuvering, Sony may be wiser to hold of the release of its next-gen console until it has reaped the weakened Xbox's benefits. However, if the Xbox does hit in a powerful way, Pachter recommends a retaliation in the form of the PS3 coming as quickly as Sony can manage it. Following this line of thinking, and although it may seem counterintuitive, fans interested in seeing the PS3 enter the market as soon as possible should hope for an extremely strong Xbox 360 launch.
Read More

| Gamespot
Posted by Alex Grahmann Categories: PlayStation 3, Xbox 360,
Although no official word has come from Sony in either direction, it has become clear that it will be possible for the next-generation Playstation to come packaged with a 2x Blu-ray drive rather than a 1x, as was previously expected. With the target release date of the PS3 being the spring of 2006, there may be plenty of time for Sony to integrate a 2x drive, which will become available in the late fall of this year. With Sony backing the Blu-ray over either the now-standard DVD (which Microsoft plans to use for Xbox 360) or the upcoming HD-DVD, it seems to fit their PS3 mantra to use the most cutting-edge technology at launch. In fact, it could be seen as a very weak move to release the PS3 with a 1x drive, when drives at least twice as fast will be available.

Read More

| Games Industry

Posted by Sparky Categories: PlayStation 3,
Playstation Magazine claims to have some advance info on the upcoming PS3. Of note is that the hard drive won't be used for games - I'm guessing Tivo/PSP use. The PSP will be able to access media on the PS3 via Wifi. The PS3 will have a TiVo-like accessory so that it will be able to record TV - hopefully in Hi-Definition. The last tidbit surprised me - you will be able to chose to run games at a lower resolution for smoother game-play - the PS3 has enormous amounts of processing power already, do people really think that this thing is going to get maxed out by a lot of games? I sure hope so!
Read More

| MaxConsole via Kotaku

Posted by Oscar M. Cantu Categories: PlayStation 3,
According to TheInquierer.net, Sony's President Ken Kutaragi stated that the console will not be cheap and even went as far as to say:
"…the PS3 can't be offered at a price that's targeted toward households."
So what does that mean for consumers? For starters, that means you have to save up every bit last penny you can find if you want to get your hands on one of the not-so-household-friendly gaming systems. Since Sony wants to cramp as much future tech goodies as it can into a box that will supposedly last up to ten years, it will hurt consumer's wallets. Could we start seeing many Sonyfanboys start switching to Xbox fans or will they stay faithful and give up a meal each day in order to have the newest and greatest that Sony has to offer the gaming world?
Read More

|TheInquirer.net

Posted by Oscar M. Cantu Categories: PlayStation 3, Wii, Xbox 360,
With the next generation of gaming consoles still in production, many gamers have been voicing their opinions as to what they are looking for when it comes to features in a new video game system. David Wong and Haimoimoi are such gamers voicing their opinions. They make 20 requests from the video game industry ranging from a better A.I. to telling us the truth when it comes to in game footage. Makes for an interesting read, however, what do you want to see changed or added to the next generation in gaming?
(Thanks Kidd!)
Read More

| A Gamer's Manifesto
Posted by Rob Stevens Categories: PlayStation 3,
GameSpot is reporting that analysts at Merril Lynch Japan are estimating that it will cost Sony $494 (54,000 Yen) for every PlayStation 3 console built for launch. If Sony launches the console at the same price that they have launched their previous consoles at ($399 in the US, 44,800 Yen in Japan), Sony will lose roughly $1.2 Billion at launch.
Losing money on game console hardware is nothing new, and has been considered to be status quo for many years. Typically, the console manufacturer will take a loss on the hardware in order to get a compelling feature set into homes, and then make up the difference on the royalties from the manufacture of the game software, which can be significant.
The only significant spoiler in this business is Nintendo, who rarely loses much (if any) money on their console hardware. It is estimated that Nintendo only lost $3 per unit sold at the launch of GameCube, and through manufacturing modifications and optimizations, had eliminated that loss in under six months. Sony was still losing significant money on the PlayStation 2 hardware (as was Microsoft on its Xbox console) up until last year.
If you're looking for a hot deal on a game console and want to really get more than your money's worth, you can't do better than buying a console at launch, when the cost is being largely subsidized by the manufacturer.
Read More

| GameSpot
© Gear Live Inc. – User-posted content, unless source is quoted, is licensed under a Creative Commons Public Domain License. Gear Live graphics, logos, designs, page headers, button icons, videos, articles, blogs, forums, scripts and other service names are the trademarks of Gear Live Inc.