Posted by Sparky Categories: Accessories, Peripherals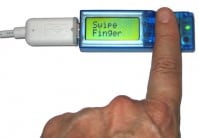 Atmel has announced a new biometric flash drive today aimed at protecting your sensitive data. The FingerGear has a self cleaning fingerprint sensor that you swipe your finger over. The flash drive will feature a LCD display on the front to enable the operator to have a much more user-friendly experience. When you swipe your finger software stored on the flash drive activates and authenticates the user thus enabling the flash drive to be mounted. Because all of the authentication technology is located on the drive itself this is host independent - and will work on Windows, Linux, OS X or any other USB host compliant operating system. As clunky looking as this flash drive is this Gear Live editor is very impressed that it can operate without using OS specific software on the host PC and in this day and age of increased security concerns I suspect biometrics are going to be creeping into more and more data storage mediums.
Read More

| FingerGear via MacMinute

Posted by Sparky Categories: Accessories, Peripherals, Portable Audio / Video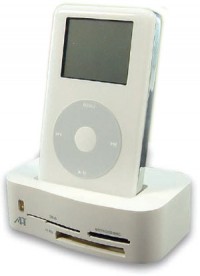 Atech Flash Technology has announced the iDuo, a nifty little unit that combines a USB 2.0 iPod dock, and a flash memory reader for your Mac or PC. The $59.95 iDuo features support for CF, MMM, xD, SM, MMS, SD, and all Sony Memory Stick formats. The iDuo also features a line out and s-Video out for anyone looking to hook their iPod or iPod color into their stereo system.
Read More

| iDuo on iLounge

Posted by Oscar M. Cantu Categories: Peripherals, Software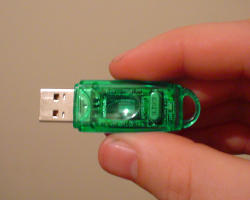 We all love our little sticks right? I'm talking about the ones that carry data in a small package! So why not carry your favorite applications and some utilities for use wherever you go? Combobulate.com has a list and downloads links to some very useful applications such as Firefox and Putty. Check them out, download them, and load up your sticks.
Read More

| Combobulate

Posted by Sparky Categories: Home Entertainment, Peripherals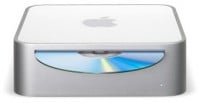 Elgato systems just announced the EyeTV for DTT, a highly portable USB2.0 digital TV tuner for the Mac. The EyeToy is bus powered and thus requires no external power supply or adapter. The Eye Toy comes bundled with software to enable the user to perform PVR functionality - pause, repeat, and recording live TV for later transfer to a Sony PSP, iTunes, DVD-R's, or other digital video devices. With a small and powerful tuner like this for digital TV broadcasts Apple's brand is one step closer to having the Digital Media Trinity. I wonder how Sony feels about their use of the name Eye Toy?
Read More

| Elgato EyeToy via Macminute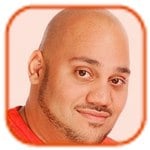 Posted by Andru Edwards Categories: Peripherals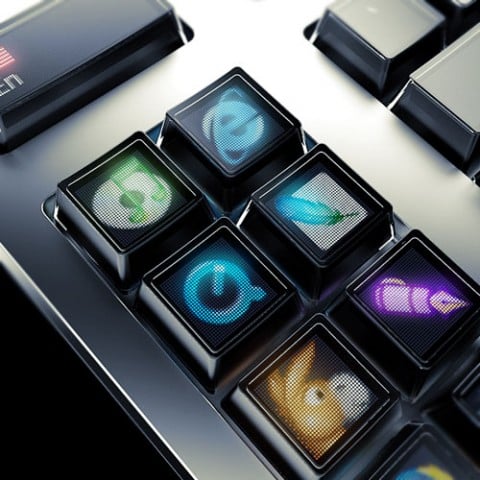 The folks who are working feverishly at getting the Optimus OLED keyboard out to market have updated their FAQ/Answer page with a few more details about the product. Most notably, it is real and will be OS-independant. They also plan on making an ergonomic version. Here is the full list:
It's in initial stage of production
We hope it will be released in 2006
It will cost less than a good mobile phone
It will be real
It will be OS-independent (at least it can work in some default state with any OS)
It will support any language or layout
Moscow is the capital of Russia
Each key could be programmed to produce any sequence
It will be an open-source keyboard, SDK will be available
Some day it will be split ('ergonomic')
It will most likely use OLED technology (e-paper is sooo slow)
Our studio is located two blocks from the Kremlin
It will feature a key-saver
Keys will use animation when needed
It has numeric keypad because we love it
There's no snow in Moscow during Summer
It will be available worldwide (why not?)
OEM will be possible (why not?)
A few days ago we posted the original details on the Optimus OLED Keyboard here on Gear Live.

Posted by Sparky Categories: Peripherals, Portable Audio / Video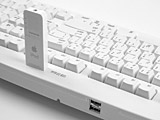 Matias, the makers of some excellent mechanical keyboards, has just announced a version of their OS X keyboard with a built-in USB hub on the top of the keyboard providing a slot for an iPod shuffle. It's kind of a cheesy idea - but looks pretty slick. For anyone who frequently plugs in their shuffle, or a USB thumb drive, this keyboard could be quite useful.
Read More

| Matias via engadget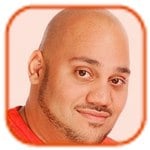 Posted by Andru Edwards Categories: Peripherals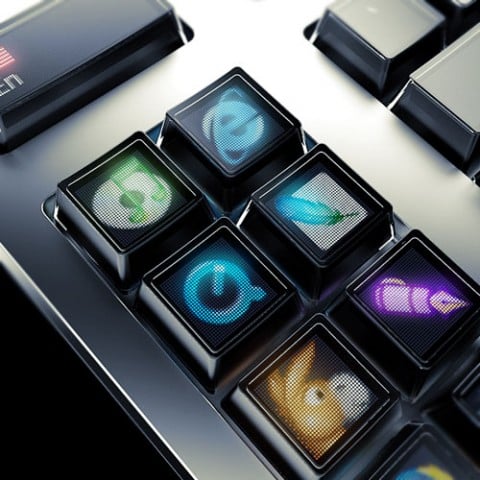 I must get this keyboard, by any means necessary. Check it out - the keyboard uses OLED to display the keys, and thusly, they are all configurable. As you can see in the image, a few smart keys have been programmed to start specific applications. You can also change the layout display to match that of a first-person shooter for example. Just awesome. Check out more pictures of this marvel after the jump.
Click to continue reading Optimus OLED Keyboard With Customizable Layout

Posted by Sparky Categories: Features, Peripherals, Product Reviews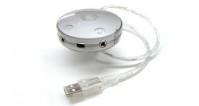 Recently VOIP technologies such as Skype, Vonage and Gizmo have really come to focus in the telecommunications marketplace. With this surge in VOIP traffic of course the question arises of how to get your voice into a computer in the clearest possible way. Companies like Vonage solve this problem by giving you a router which enables you to use a standard telephone with your VOIP service. Technologies like Skype and Gizmo get a bit more tricky. Most laptop computers come with built in speakers and a microphone, and most desktops feature the ability to plug in a microphone and speakers as well, but with that solution echo's and poor sound quality can be a significant problem. Luckily headsets featuring high quality headphones and a boom mic such as the Sennheiser PC 150 enable you to get high quality audio for use in VOIP, Podcast creation, gaming, and other voice activated applications.
Unfortunately, upon purchasing my headset I discovered that my powerbook had only a line in,and lacked a microphone input - something a fair number of laptops suffer from. Enter the Griffin iMic USB sound card. The iMic is a great little accessory that enables you to use additional headsets and a variety of microphones or add an extra line in to your Mac or PC. Click through the jump for a full review.
Click to continue reading Griffin iMic Review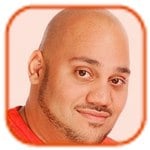 Posted by Andru Edwards Categories: Hot Deals, Peripherals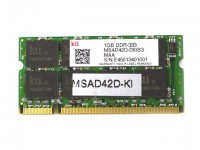 Had to give you guys a quick heads up on this one. Newegg is currently selling a 1 GB 200-Pin SO-DIMM DDR 333 (PC 2700) Notebook Memory module for only $107 USD. For those not in the know, that is a great deal. I just picked one up for my PowerBook G4, which will bump it up to its max capacity of 1.25 GB. Something tells me this deal won't last long, so jump on it. In fact, be sure to check out these Newegg promo codes.
Posted by Rob Stevens Categories: Home Entertainment, Peripherals

Microsoft's Hardware division unveiled some fun new products today. First up is the Remote Keyboard for Windows XP Media Center Edition, designed for those of you that want a wireless keyboard with Media Center-specific functions to help replace that remote control. It's got a 30-foot wireless range, and a key lock to prevent accidental activation. The media keys are backlit, to aid controlling the media center in a darkened room. It's even got a pointer nub and mouse buttons (on opposite sides of the keyboard) so that you can mouse-around without putting down the keyboard. No word on whether or not it is popcorn or soda proof, but I doubt it. MSRP is $104.95, but expect it to hit stores around $99.95.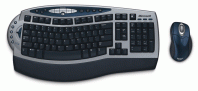 The other new keyboard is an update to Microsoft's Wireless Desktop package. The Wireless Desktop 5000 has keys dedicated to photo editing, and the mouse features Microsoft's new "High Definition" optical technology (which we assume is simply a higher scan rate for the mouse, aiding in precision). The keyboard has the same "comfort curve" as the Wireless Desktop Comfort Edition that was released last year. Finally, Microsoft's Digital Image Standard 2006 software is bundled in, so you can get started putting mustaches on your grandmother right away. It should retail for the same price as the Remote Keyboard.
Read More

| Microsoft Entertainment Hardware
© Gear Live Inc. – User-posted content, unless source is quoted, is licensed under a Creative Commons Public Domain License. Gear Live graphics, logos, designs, page headers, button icons, videos, articles, blogs, forums, scripts and other service names are the trademarks of Gear Live Inc.