Find Our Latest Video Reviews on YouTube!
If you want to stay on top of all of our video reviews of the latest tech, be sure to check out and subscribe to the Gear Live YouTube channel, hosted by Andru Edwards! It's free!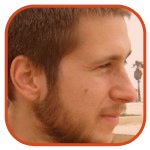 Posted by Brandon Gribin Categories: Corporate News, PSP,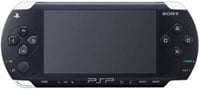 Recently, Sony hired grafitti artists to spray ads for its PSP around Philadelphia. In trying to appear cool and create buzz about its portable game machine, Sony's plan has taken a turn in a direction it didn't hope for.
We have a hard time pointing a finger at Sony only because advertising is shifting away from traditional venues to new fresh channels. While millions of Americans still watch television, not many people pay attention to commercials. In fact, less people are watching television now in the face of other ways to spend leisure time. For example, as everyone here knows, more time is being spent on the Internet as well as playing videogames.
As Sony's traditional advertising channels haven't been as strong recently as they have in the past, who can blame them for trying something new? And heck, even if Philadelphia is upset with the company for its grafitti, the PSP's word of mouth is on the rise - as shown by this post and the linked story, as well as all of the other coverage out there on this ordeal.

Read More

| Chicago Tribune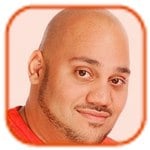 Posted by Andru Edwards Categories: Accessories, Portable/Mobile, PSP,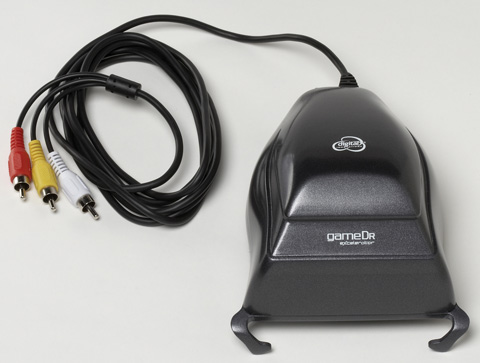 For Sony PSP fans frustrated by the inability to connect their extra-small dream machines to larger viewing screens, Digital Innovations is set to release the GameDR Excelerator Series ScreenMax for PSP Video Transmission System. The ScreenMax is a product that makes it possible to play PSP games and movies on any TV or computer monitor. You can pick this one up for $69.99 USD. We will be going hands on with this one very soon.

Posted by Oscar M. Cantu Categories: PSP, Release Dates,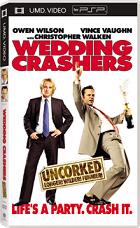 There's no doubt that the PSP's biggest seller feature is its availability of UMD movies. The ability to watch a movie wherever you go is great and every week more and more movies hit the shelves. This week New Line Home Entertainment launches seven more top comedy hits to UMD format including Wedding Crashers "Uncorked" Edition, Dumb and Dumber: Unrated, Harold and Kumar Go to White Castle: Extreme Unrated Edition, Rush Hour, Rush Hour 2, Austin Powers: International Man of Mystery and Friday. Now you can have some laughs on the ride to work, in the waiting room, during your lunch hour, or wherever else you choose to watch your portable movies. Wedding Crashers will set you back $29.99 and the rest can be picked up for a cool Jackson.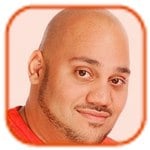 Posted by Andru Edwards Categories: Corporate News, PSP,
Okay, actually not - but someone at Wal-Mart needs to get on the ball as it pertains to the PSP product description. According to them, the PSP has an IR remote control, uses "UMC" media, has a microphone port, and a port which you can connect a controller to. Oh, and it only has a directional pad. Still, this isn't as bad as the laptop that Best Buy advertised as having 256 GB of RAM a couple of weeks ago.

Read More

| Wal-Mart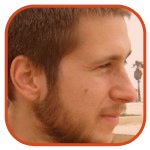 Posted by Brandon Gribin Categories: PSP, Xbox 360,
Next Generation has put together an interesting feature discussing the five biggest "howlers, blunders and goofs" of 2005.
Here's the list: (In order from bad to worse)
5. Nintendo's Revolution Revelations
4. EA and Madden Next Gen
3. Sony's PSP Launch
2. Microsoft's Xbox 360 Launch
1. Hot Coffee
We knew Hot Coffee would be at the top of the list, and the four other topics do seem in place. The 360 shortages were (and still are) horrible, the PSP's launch didn't go over as well as Sony would have liked, and Next Gen Madden really doesn't do much better than the current gen versions of the game - and that "Madden Next Gen" commercial shown earlier this year was a joke. As for the Nintendo Revolution's controller, we're not sure if we completely agree with it being a huge blunder - but then again we haven't tried it out so who knows, it could be a huge dud. But then again, this is Nintendo we're talking about and they certainly do know videogames.
If you'd like to read Next Generation's reasoning behind the blunders, just make the jump.

Read More

| Next Generation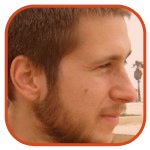 Posted by Brandon Gribin Categories: Nintendo DS, Nintendo Gamecube, PC, PlayStation 2, PSP, Xbox, Xbox 360,
IGN recently posted its Best of 2005 Awards and honestly, we agree with most of the site's choices. IGN's broken the awards up by console and has created a whole slew of categories - it took a good amount of time just to see all of the different categories for each console. At any rate, a list of the big winners follows…
Click to continue reading IGN's Best of 2005 Awards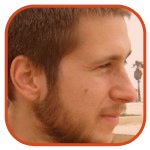 Posted by Brandon Gribin Categories: Corporate News, PSP,
Based on Sony's projections, the PSP install base is about to jump between 2.5 and 3 million before the end of the year. The grand total of PSP units sold would be around 6 million. So why the huge jump in sales? Sure the holidays are approaching, but could this jump have anything to do with a certain other videogame machine's shortage?

Read More

| Next Generation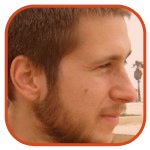 Posted by Brandon Gribin Categories: Corporate News, Nintendo DS, Nintendo Gamecube, PlayStation 2, PSP, Xbox, Xbox 360,
Not too many surprises in the November sales numbers. Xbox 360 sold around 326k but could have easily sold more had its supply been stronger. The PS2 still dominates the charts but console sales numbers are down compared to last year. We're a little surprised to see the huge 4:1 tie ratio for Xbox 360 software. (The tie ratio refers to how many units of software are sold per machine.) Oddly enough, PSP sales numbers weren't included in this analysis' release.
In terms of the software sales numbers, Activision's Call of Duty 2 leads the Xbox 360 pack despite an annoying bug. While Microsoft's Perfect Dark Zero was the third best selling Xbox 360 game, consumers simply didn't see it as the 'killer-app' that many originally hoped it would be. Meanwhile, Mario Kart DS made a fairly strong showing at #10 on the list - especially considering it's a handheld title. The figures released are immediately below.
Xbox 360 = 326,000
PS2 = 531,000
Xbox = 197,000
GCN = 272,000
DS = 370,000 (approx)

Xbox 360 software sales = 1.3 million units, Tie ratio of almost 4:1.

Overall software sales are down 18% over November 2004. Console software sales are down 33%, even with the Xbox 360 sales contribution.

Hardware sales are down 44% over last year.

November Top 25 Software Sales

US Top 25 Videogame Titles
Rank Title Publisher

Rank Title Publisher
1 XBX STAR WARS: BATTLEFRONT II LucasArts
2 PS2 STAR WARS: BATTLEFRONT II LucasArts
3 360 CALL OF DUTY 2 Activision
4 PS2 MADDEN NFL 06 Electronic Arts
5 PS2 WWE SMACKDOWN VS RAW 2 THQ
6 360 MADDEN NFL 06 Electronic Arts
7 PSP GTA: LIBERTY CITY STORIES Take 2 Interactive
8 PS2 TONY HAWK AMERICAN WASTELAND Activision
9 GCN MARIO PARTY 7 Nintendo
10 NDS MARIO KART Nintendo
11 PS2 50 CENT: BULLETPROOF Vivendi
12 PS2 CALL OF DUTY 2: BIG RED ONE Activision
13 360 NEED FOR SPEED: MOST WANTED Electronic Arts
14 PS2 SOUL CALIBUR III Namco
15 PS2 DRAGON BALL Z: BUDOKAI TENK Atari
16 PS2 NBA LIVE 06 Electronic Arts
17 PS2 BLITZ: THE LEAGUE Midway
18 PS2 NEED FOR SPEED: MOST WANTED Electronic Arts
19 PS2 RATCHET: DEADLOCKED Sony
20 PSP STAR WARS: BATTLEFRONT II LucasArts
21 360 PERFECT DARK ZERO LTD ED Microsoft
22 PS2 SOCOM 3: US NAVY SEALS Sony
23 PS2 GUN Activision
24 PS2 THE MATRIX: PATH OF NEO Atari
25 XBX CALL OF DUTY 2: BIG RED ONE Activision
Source: The NPD Group/NPD Funworld, POS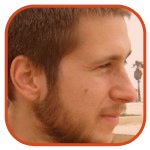 Posted by Brandon Gribin Categories: PC, PlayStation 2, PSP, Xbox,
That's right, your favorite beagle is coming to a home videogame console near you next fall. Out of the whole Peanuts bunch, Snoopy is certainly the coolest and it's about time he's the star of another videogame (see Snoopy Tennis, Snoopy Concert, and others.) But honestly, none of those games were very good.
What may be the biggest move for Snoopy in years is the fact that Namco is developing his new title, Snoopy vs. the Red Baron. Could any other developer be better suited to make this game? Probably not considering Namco has the Ace Combat series under its belt. Sure, Namco's Star Fox: Assault wasn't the greatest, but we've still got hope.
Snoopy vs. the Red Baron is coming for PS2, PSP, and Xbox. The game will also feature over fifty missions, and Peanuts stars including Charlie Brown, Linus, and Woodstock. This is a remake of the classic Atari 2600 game.

Read More

| IGN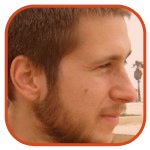 Posted by Brandon Gribin Categories: Nintendo Gamecube, PlayStation 2, Portable/Mobile, PSP, Release Dates, Xbox, Xbox 360,
Looking for some new games to spend your hard-earned money on? Well you're in luck! What follows is a list of games that will be hitting retail shops between now and the end of 2005.
This Week:
Final Fantasy IV Advanced - GBA
Dragon Ball Z: The Legacy of Goku I & II - GBA
Chaos Field - GCN
Gauntlet Seven Sorrows - Xbox/PS2
Midway Arcade Treasures: Extended Play - PSP
Next Week:
Pocket Dogs - GBA
Samurai Showdown V - Xbox
Dead or Alive 4 - Xbox 360
Aside from Dead or Alive 4, it looks like there isn't anything too excited due out for the rest of the year. Furthermore, will Dead or Alive 4 even come out this year? It's slated to ship on December 21st, but it wouldn't be that surprising if it were delayed again.
Midway Arcade Treasures: Extended Play could turn out to be a keeper, but we'll hold judgment on it for now. And finally what the heck is Pocket Dogs? Dare it be a Nintendogs rip-off?
© Gear Live Inc. – User-posted content, unless source is quoted, is licensed under a Creative Commons Public Domain License. Gear Live graphics, logos, designs, page headers, button icons, videos, articles, blogs, forums, scripts and other service names are the trademarks of Gear Live Inc.