Find Our Latest Video Reviews on YouTube!
If you want to stay on top of all of our video reviews of the latest tech, be sure to check out and subscribe to the Gear Live YouTube channel, hosted by Andru Edwards! It's free!
Posted by Christopher Sasaki Categories: Portable/Mobile, PSP, Rumors, Survival Horror,
1Up is reporting on the new Silent Hill Collection for PS2, but interestingly also reveal Konami plans for a Silent Hill release on the PSP. This will be a separate game from the Silent Hill Experience interactive comic book and game bundle that features Silent Hill 2, 3, and 4: The Room, which will be released as a tie in for the upcoming movie on April 13. The PSP title could possibly be a remake of the original Silent Hill.

Read More

| 1Up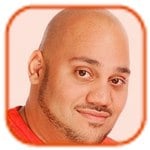 Posted by Andru Edwards Categories: Adventure, Nintendo Gamecube, PlayStation 2, PSP, Release Dates, Screenshots, Strategy,
This should come as good news to many - the next version of Super Monkey Ball will be making it's way to Gamecube, PS2, and PSP in about three months time. The new title, named Super Monkey Ball Adventure, happens to be the first narrative-driven Super Monkey Ball game, providing a true adventure game. Of course, the classic puzzle game is back, as are the popular party games. SEGA is promising With 5 new worlds, a host of new Monkey Ball characters, new Ball abilities, brand new party games, and PSP-exclusive content.
As for the adventure mode, here are the details: On Jungle Island, our hero, Aiai, meets Princess Deedee of Monkitropolis and Prince Abeabe of Kongri-la, star-crossed lovers whose marriage is hampered by a feud that exists between their respective kingdoms. The Monkey Ball world could be torn apart unless Aiai can reconcile the feuding Monkey Kingdoms by traveling to all five Monkey realms, helping people and defeating the evil Naysayers in an effort to spread joy and remove prejudice and fear.
We look forward to seeing what SEGA has in store for us come June 2006. For now, you can check out six more images after the jump.
Click to continue reading Super Monkey Ball Adventure Screenshots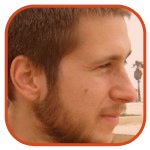 Posted by Brandon Gribin Categories: Corporate News, Culture, Nintendo DS, Nintendo Gamecube, PlayStation 2, PSP, Xbox, Xbox 360,
Next Generation recently posted an article with software and hardware sales numbers - and the DS is kicking ass on the software side of things. DS English Training though…? On the hardware side of things, it looks like the PSP is at the top - while the Xbox 360 and Xbox are suffering.
Here are the lists:
Software:

DS English Training (Nintendo, DS): 72,290 (424,214)
Train Your Brain 2 (Nintendo, DS): 70,407 (1,213,603)
Animal Crossing: Wild World (Nintendo, DS): 57,335 (1,850,063)
Siren 2 (SCE, PS2): 49,780
Otona no DS Training (Nintendo, DS): 32,082 (1,520,843)
Machigae Museum (Namco, DS): 21,132
Tourist Trophy (SCE, PS2): 20,433 (80,087)
Monster Hunter Portable (Capcom, PSP): 20,126 (4,67,180)
Shin Onimusha (Capcom, PS2): 19,916 (295,721)
Mario Kart DS (Nintendo, DS): 18,304 (1,098,472)

Hardware:

PSP: 24,977 (310,253)
PS2: 23,383 (217,840)
DS: 10223 (351,802)
GBA: 5405 (52,337)
GBMicro: 2934 (32,588)
GC: 2025 (30,577)
Xbox360: 1288 (22,657)
GBA: 150 (1478)
Xbox: 84 (671)

Read More

| Next Generation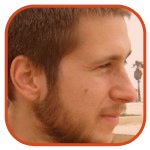 Posted by Brandon Gribin Categories: Fighting, PSP,
Yet another fighter coming for the PSP - and we're excited about this one. We've been looking forward to a new Tekken but unfortunately, this isn't a brand new game. Rather, it's an enhanced version of the most recent arcade title in the series.
Two new characters from the arcade version, Dragunov and Lili, allow PSP owners the chance to try out some new moves. With the return of classic fighter, Armor King, the list of combatants goes up to a jaw-shattering 30 characters, each ready to fight across 19 ass-kicking stages.
Tekken on the go? Sure it may not be entirely new, but we're still looking forward to this one.

Read More

| WorthPlaying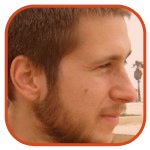 Posted by Brandon Gribin Categories: Fighting, PSP,
That's right - everyone's favorite interactive brawler from the Dreamcast is back, this time on the PSP. The 3D fighting series is a quick, frantic title that features interactive environments. Of course, the PSP version's going to have a number of improvements.
Capcom is promising a number of enhancements and revisions for both games, starting with ad hoc wireless multiplayer battles using just one copy of the game. Both titles will also feature a number of new weapons and a new camera system designed with the PSP in mind; players will be able to toggle between wide, close, and midrange views of the action in the middle of a fight.
I can't wait to get my hands on this one.

Read More

| GameSpot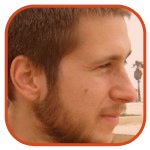 Posted by Brandon Gribin Categories: Culture, Nintendo, Nintendo DS, Nintendo Gamecube, PC, PlayStation 2, PlayStation 3, PSP, Wii, Xbox, Xbox 360,
The Wall Street Journal has put together a great article featured in this weekend's paper. The article's subtitle is as follows:
Videogames are reshaping the entertainment business. But the moguls who make them are still largely unknowns. Our look at how the game is played.
The article looks at everyone from "The Game Gurus" like Shigeru Miyamoto to "Hardware Heavies" like Ken Kutaragi to "Entertainers" like Peter Jackson to "Team Players" like Tony Hawk. I'd highly recommend checking out the article - you have to been a subscriber to see it online. Otherwise, run out and grab a copy of this weekend's paper starting tomorrow. Oh, you may learn about news issues outside of the video game world as well!

Read More

| WSJ.com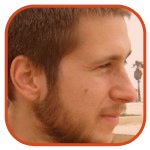 Posted by Brandon Gribin Categories: Action, Nintendo DS, Nintendo Gamecube, PC, PlayStation 2, PSP, Screenshots, Xbox,
IGN has put up a great preview, with screens, of the upcoming LEGO Star Wars II title that will feature the original three Star Wars episodes.
The first one was a blast so the sequel is definitely something to look forward to. Unfortunately, the game won't be coming out for the 360 or PS3, but we'll manage. And besides, if the game did hit the next-gen consoles, it'd probably take longer to develop and would retail for a higher price than what the game will go for otherwise.
LEGO Star Wars II will feature two-player co-op on the PS2, Xbox, GameCube, GBA, PSP and PC, with four-player co-op for the DS version. It's due out later this year.

Read More

| IGN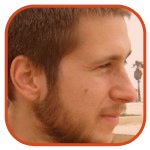 Posted by Brandon Gribin Categories: Corporate News, Nintendo DS, PSP, Xbox 360,
Gamasutra reports Capcom's good news - the publisher's profits have quadrupled as Resident Evil 4 sells three million copies.
The company also suggested that the release of the Xbox 360 and success of the PSP and Nintendo DS had helped to drive year end sales – in marked contrast to the comments from many other Western publishers. The company also emphasized an increased focus on mobile phone games and merchandise, toys and publications in the future.
Oddly enough, Capcom attributes part of its success to Xbox 360's release, which differs from how other publishers have looked upon the somewhat limited 360 release. Additionally, profits are up thanks to DS and PSP game sales.

Read More

| Gamasutra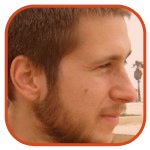 Posted by Brandon Gribin Categories: Corporate News, PlayStation 2, PSP,
Sony released strong results for its fiscal third quarter. Net profit and sales were substantially than they were a year ago for the company. Furthermore, PSP and PS2 brought the game division's profits to $589 million from last year's $387 million.
Thinking about these results for a minute though, sales clearly should have been higher. The PSP simply wasn't out a year ago so any income brought in from it is greater than nothing (what it brought in a year ago!). Still, Sony has a great understanding of the industry. We'd be interested in seeing what kind of profits were made separately for the company's PS2 and PSP.

Read More

| Game Daily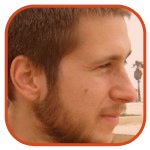 Posted by Brandon Gribin Categories: Nintendo DS, Nintendo Gamecube, PlayStation 2, PSP, Xbox, Xbox 360,
Thanks to Next Generation, this week's best selling games from Gamestop's Amazon.com storefront follow. Click through to see them.
Click to continue reading This Week's Best Selling Games
© Gear Live Inc. – User-posted content, unless source is quoted, is licensed under a Creative Commons Public Domain License. Gear Live graphics, logos, designs, page headers, button icons, videos, articles, blogs, forums, scripts and other service names are the trademarks of Gear Live Inc.