Posted by Oscar M. Cantu Categories: Music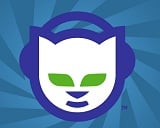 We all rent movies instead of buying them. Sure, sometimes we just love a movie so much that we buy it. For the most part though, you just rent movies since you know you will only watch it a couple of times and that's it. The same thing can be said for music. You buy songs or download them if they are free, listen to them a few times and never listen to them again. So why don't we just rent music instead of buying the tracks? Napster answers the call. Napster is currently beta testing a music rental service where a user may subscribe for $15 a month and have access to unlimited downloads. The tracks a user downloads can be used on players that support Microsoft Windows Digital Rights Management technology, Janus. Sorry iPod users, for now the service only supports players made by Samsung, Rio and Creative. The Napster service also requires the user to update their license on a monthly basis. If the user does not have a valid subscription anymore, the song cannot be played. This is a nice concept, however if the iPod does not get an update to support this technology, this service will not get the full amount of users that it's capable of reaching. After all, who wants to pay 99 cents a song when they can get unlimited songs a month for only $15? Of course if you go the free route, you will always be looking out for the R.I.A.A.
Read More

| BBC News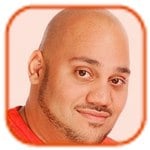 Posted by Andru Edwards Categories: Music, Software

You are a hip, young, internet user. This means you like free music, no matter how you get it. If you are a new iPod user, you have been treated to a free album download on iTunes when you first synched your iPod to your PC, titled "Universal Motown New Music Sampler". While it isn't a compilation of huge hits, it's still nice to get 13 tracks of music for free. But what about those of us that have had iPods for a while, or just use iTunes but don't want Apple's MP3 player? You too can download the Motown New Music Sampler free of charge. How so? Simple be sure you have iTunes installed on your PC, and click this link.
Posted by Hector Martinez Categories: Handhelds, Music, Portable Audio / Video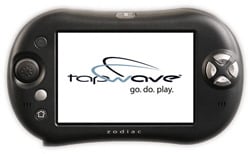 Looks like Virgin and Tapwave are taking steps to establish a bigger presence in the portable audio market. Today's announcement from the CES Show floor indicates that the two are working together to pair up the Virgin music download service with the versatile handheld, which through the help of SD cards, could store up to 2GB of music. Details are still unclear as to how the two devices will work seamlessly, but I can imagine an option on the Virgin service that allows transfers directly to the SD card, with minimal mouse-clicks. Virgin's downloadable songs are going for $.99 each, while the Zodiac sells for $269.
Posted by Categories: Music

It's not that I am old by any means, but I remember going into a diner and being able to pop 50 cents into a little machine on my table and listening to some music while I waited for my food. You will notice that these days you don't see many of these. One company is trying to change that. eCast has developed a Digital Jukebox system that works over existing broadband connections. You can listen to any song that is contained in their database. The neat thing is, if you visit their website, you can see the last song that was download and where it was downloaded from.
Read More

| The Boston Globe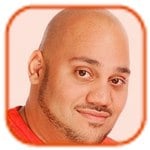 Posted by Andru Edwards Categories: Features, Music
A few days ago we presented our 2004 Holiday Gift Guide. 2004 has also been a great year in music, and we at Gear Live have put together this Christmas shopping list for the music fan in your life. From CD's to DVD's to books, every aspect of the music world is covered. So go out, and get your hands on this stuff, for a family member, friend, or even yourself.
Click to continue reading Gear Live Holiday Music Guide 2004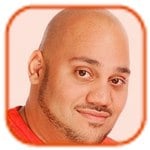 Posted by Andru Edwards Categories: Features, Music, Product Reviews
This week may have marked the passing of Ol' Dirty Bastard, but the Wu-Tang Legend lives on in their latest greatest hits release. We also take a look at the latest release from the late John Lennon. If you are looking for something truly unique, check out our review of DJ Shadow's "Endtroducing". All this and more in this weeks Playlist.
Click to continue reading Gear Live Playlist: Elliot Smith, Wu-Tang Clan, John Lennon, DJ Shadow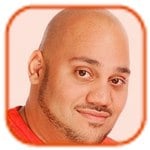 Posted by Andru Edwards Categories: Features, Music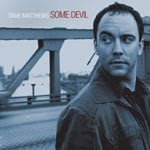 So we are now in the maturation phase of the online music world, past the infancy when there was a mad rush to Napster, Kazaa and their brethren. Although those P2P options still exist, there are now legal download options such as iTunes, legal Napster and several others. Even audiobooks have gone MP3, with sites like Audible.com offering the newest novels in formats ready for MP3 players. But I want to look at a niche that has been flourishing since the beginning of the web, and still is an incredible, legal and mostly free option when you want to hear some great music. I am talking about downloading the concerts of bands that are "taper-friendly", which means the band allows fans to record concerts and distribute them freely. So we'll take a look at the history of this concept, what it looks like today, and how to get your hands on some great shows.
Click to continue reading Legal Concert Downloads: A Look at the Tech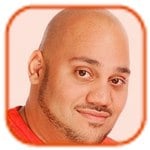 Posted by Andru Edwards Categories: Features, Music
Playlist takes a look at the world of male singer-songwriters this week, a tradition going back to Woody Guthrie, Hank Williams and Bob Dylan, and continuing today with a whole list of gifted musicians. New releases by two American newcomers, and some recent releases and a collection essential from their British counterparts. Enjoy the world where all you need is an acoustic guitar and a lyric sheet.
Click to continue reading Gear Live Playlist: Ray Lamontagne, Citizen Cope, Jamie Cullem, Damien Rice, Nick Drake
Posted by Hector Martinez Categories: Music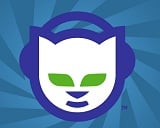 I can remember when Napster was the only game in town. These days, thanks to Roxio's aquisition, it's relaunching itself as a subscription-based music service, in the face of some very stiff competition. Here's the deal: For $10 a month you get unlimited access to more than 750,000 songs that you can play only on your computer. This model provides a better profit margin for Napster, which doesn't have proprietary music players to support its business, ala Apple. That's looking to change soon however, with this Fall's upcoming launch of Napster To Go, which will allow users to transfer their songs to other compatible music players, for an additional $5 a month.
Click here to discuss this story on the Gear Live Message Boards.
Read More

| Wired News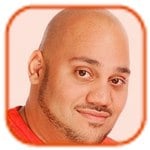 Posted by Andru Edwards Categories: Features, Music, Product Reviews
Apparently we are flying the Union Jack in this edition of Gear Live
Playlist
. Four of the five artists are UK acts, including a few rock bands and a couple of British rappers. Yes, I said British rappers, no longer an oxymoron. Both Dizzee Rascal and The Streets are considered rappers, but both artists bend the definition of that word to its limits. The Libertines and Muse both have released solid efforts, and finally, Johnny Cash's "At San Quentin" is a record that everyone needs to own. So, enjoy our trip that begins in the British Isles and ends in maximum security prison, here's Playlist.
Click to continue reading Gear Live Playlist: Libertines, Dizzee Rascal, Muse, The Streets, Johnny Cash
© Gear Live Inc. – User-posted content, unless source is quoted, is licensed under a Creative Commons Public Domain License. Gear Live graphics, logos, designs, page headers, button icons, videos, articles, blogs, forums, scripts and other service names are the trademarks of Gear Live Inc.