Find Our Latest Video Reviews on YouTube!
If you want to stay on top of all of our video reviews of the latest tech, be sure to check out and subscribe to the Gear Live YouTube channel, hosted by Andru Edwards! It's free!

Posted by Kristin Wenzel Categories: Corporate News, Music, Portable Audio / Video,

Those pesky music industry execs are at it again - and this time they're looking not to take on file-swapping college kids or bootlegged CDs. Their next target? Apple's wildly popular iTunes music service, which revolutionized and breathed life back into the (legal) music market with their simple pricing scheme (.99 per song, no matter what song it is) and easy-to-use service. The industry, who once hailed iTunes as a savior of sorts, now seem to have changed their… well… tune.
A sore point for some music executives is the fact that Apple generates much more money selling iPod players than it does as a digital music retailer, leading to complaints that Mr. Jobs is profiting more from tracks downloaded to fill the 21 million iPods sold so far than are the labels that produced the recordings.

Andrew Lack, the chief executive of Sony BMG, discussed the state of the overall digital market at a media and technology conference three months ago and said that Mr. Jobs "has got two revenue streams: one from our music and one from the sale of his iPods."

"I've got one revenue stream," Mr. Lack said, joking that it would require a medical professional to locate. "It's not pretty."
Excuse me while I laugh myself stupid. I'm sure Mr. Lack is nowhere near the soup kitchen, if he's the chief executive of Sony BMG. I read things like this and just about always fail to see where these top-dollar executives find the sense of entitlement they always seem to develop as soon as anyone besides them is making any money.
Read More

| NY Times

Posted by Sparky Categories: Accessories, Music,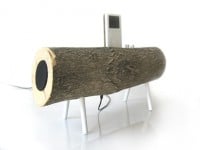 Our sister site, I4U News, has a great story on a post of a more literal sense - the iPod dock made from a tree. The dock is made from an actual log and features stereo speakers poking out from either end, used to play music from the iPod which can be docked in it's top. This brings to mind a calming evening at home listening to the classics on an audiobook. Were I to have one I would keep it in the fireplace - the perfect statement about technology and nature blended together.

Read More

| House Special via I4U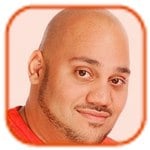 Posted by Andru Edwards Categories: Music, Portable Audio / Video,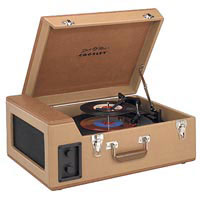 This one is a throwback to the days of simpler, static-ier, music. The Crosley Traveler Turntable is a portable, all-in-one jukebox that will hold and switch out 6 records of similar size and speed using Crosley's Stack-O-Matic technology. The turntable even has speakers built-in to the sides, so all you need to add is the electricity (AC adapter provided) and music. At $180 USD, it's like an iPod shuffle for Grandpa!

Read More

| Crosley Radio via Cool Hunting
Posted by Alex Grahmann Categories: Corporate News, Music, Portable Audio / Video,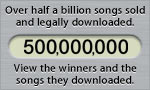 For everyone holding their breath for a Rhapsody-type subscription service from Apple: stop before you pass out. According to information from two music executives received by BusinessWeek Online, Apple has no plans to enter the subscription-based service arena any time soon. The major factor in Apple sticking to its by-the-song download system in iTunes is its market dominance – iTunes is making huge profits from its 500 million+ song downloads, comparatively crushing the 2 or 3 million subscribers to Real's Rhapsody or Napster's services. The only thing that looks like it could change Apple's mind would be true financial competition from one of these services, a factor that is still far off.
Read More

| BusinessWeek Online
Posted by Alex Grahmann Categories: Corporate News, Music, Portable Audio / Video, Software,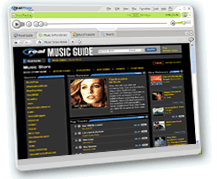 Harmony, a digital rights management translation system created by Real Networks which allows its own music formats to run on Apple iPods, may be the cause of some legal and technical issues for Real in the coming months. The company has admitted that although they believe that their software is completely legal, any disagreement from Apple that runs into a court process might jeopardize their bottom line. The company already expects to pay around $16 million in the coming year defending their software from litigation from Microsoft, but cannot afford any more. Additionally, Real also expects problems as Apple makes moves to update its software in ways that would require tweaking of Harmony's specifications. Basically, it sounds like Harmony may represent Real biting off a bigger chunk than it can chew at this point. Stay tuned to see how these impending challenges pan out.

Read More

| Macworld

Posted by Sparky Categories: Music, Portable Audio / Video,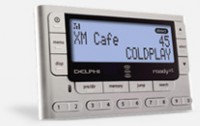 For all you XM radio fans out there, Delphi has released the smallest and lightest XM radio yet for your portable needs. The RoadyXT comes with a car kit, and it's quite easy to integrate it into your home stereo system with an additional adapter. I really wish that with a slim form factor like this they could include a small battery to let you plug in a pair of headphones and carry it around with you. Still - at only $99 this looks like a great option for anyone wanting to add a little XM goodness to their lives.

Read More

| Delphi RoadyXT Page via OhGizmo
Posted by Alex Grahmann Categories: Corporate News, Internet, Music, Portable Audio / Video,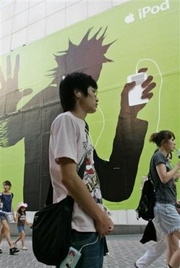 Debuting with prices ranging from ¥200 and ¥300 per song ($1.80 and $2.70), Apple has exploded onto the Japanese digital audio scene by selling over 1 million songs with the new service in under four days. Proudly, Japanese artists grabbed the honors for both the top-downloaded song (Def Tech) and the top-downloaded album (Ulfuls). Steve Jobs was quick to point out that the four-day business enjoyed by the Japanese iTunes dwarfs even a month's worth of business on any other Japanese service. With the struggles that other American companies, such as Microsoft, have had breaking into some Japanese markets, Apples success in this area could bode very well for the company.

Read More

| MacWorld
Posted by Alex Grahmann Categories: Home Entertainment, Music, PC / Laptop, Peripherals,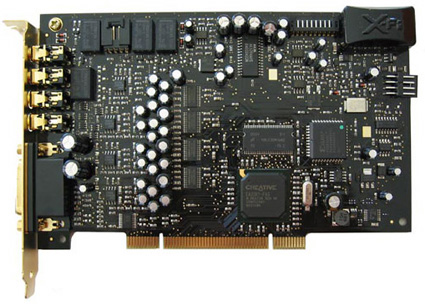 First revealed at this year's E3, the X-Fi line of Sound Blaster sound cards are now ready for the market. The new cards are designed specifically to power Creative's new Xtreme Fidelity audio standard, which promises to hit new heights of audio versatility and performance. Creative has long been the leader in the sound card business, and will release four versions of the new card to Best Buy stores later this month, the Elite Pro ($399), the Fatal1ty ($279), the Platinum ($199), and the XtremeMusic ($129). As is the common rhetoric in the high-tech world these days, Creative is promising that these new cards will "eventually and completely replace the old hi-fi equipment in the home."
Now, the cards seem great, but my question is this: How many of our readers really are replacing standard living-room audio/visual entertainment components with PC upgrades? We'd love to hear from those of you parting with your more traditional home theater elements and what you're using instead.
Read More

| Creative Press Release
Posted by Edwin Soto Categories: Music,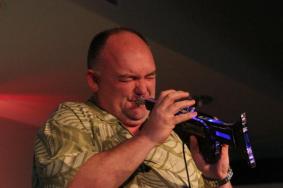 As the resident Gear Live audio freak, this trumpet/MIDI device caught my eye. On an "analog" trumpet, you have to raspberry with your lips to get sound to come out of the bell. More importantly, a skilled brass player must keep their chops by practicing maintaining their ambiture . Although, I wouldn't say that this device instantly makes you a great trumpet player, it certainly makes it easier if you are out of practice (says an out-of-practice trombone player). With that said, Morrison Digital Trumpet allows you to use this trumpet as a MIDI device where you can, of course, hook up to several different types of sources - like you would a MIDI keyboard. The trumpet uses the force of your breath for velocity and has a range of 10 octaves.
Read More

| Gizmag
Posted by Alex Grahmann Categories: Corporate News, Music, Portable Audio / Video,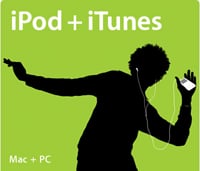 Reuters is reporting via the Washington Post that despite being incompatible with the 30 million iPods in the US, copy-protected CDs by the Foo Fighters and Dave Matthews band are continuing to sell extremely well. The CDs, put out by Sony BMG, are designed to restrict owners to burning only 3 exact copies of the albums, and then only into Microsoft's Windows Media format. The copy-protection also prohibits the music files from being transferred to an iPod, due to licensing clashes with Apple's Fairplay software and Windows. While both the albums, and others like it, are available in iPod-compatible digital forms on Apple's iTunes service, this hasn't appeased fans who like to own a physical disc from which to rip the songs.
The best part of the Reuters' article comes at the end where Sony BMG advises disgruntled users to rip the songs from the CD, burn them back to a blank CD, and then rip them again in an iPod-friendly format. I always like to see big companies encouraging us to work around security and copyright-protection.

Read More

| Washington Post
© Gear Live Inc. – User-posted content, unless source is quoted, is licensed under a Creative Commons Public Domain License. Gear Live graphics, logos, designs, page headers, button icons, videos, articles, blogs, forums, scripts and other service names are the trademarks of Gear Live Inc.