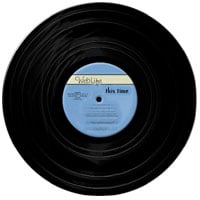 I personally don't own any LPs or EPs, but I might consider converting some of my dad's albums later on. I honestly don't see much in the collection, but some invaluable LPs like a Pryor record are just too good to let them go to waste. I could buy a new record player, but even with all these technological advances they still haven't created a portable LP player. This CNet article presents a more rational solution to anyone that wants to preserve and convert their records.
Read More

| CNet
Posted by Edwin Soto Categories: Music, Portable Audio / Video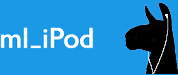 iTunes has officially been moved over as the only major software platform that you can use to easily sync your music collection to the iPod. Sure, there are other programs available - but none are as popular as Winamp. The plugin is available at no cost.
The Winamp ipod plugin (aka ml_ipod) is a plugin for winamp. It allows you to manage your iPod from within the winamp media library. It supports all kinds of iPods, from the classic first generation iPods, to the iPod shuffle and the latest models.
Read More

| Ml_ipod
Posted by Edwin Soto Categories: Music, PC / Laptop, Peripherals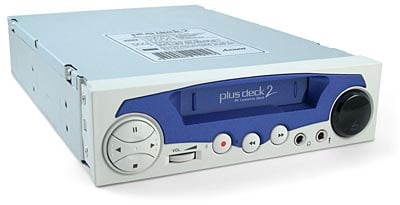 I certainly thought I'd never see this. We thought we were going forward with audio as a standard. However, maybe you don't want to buy Def Leppard or White Snake CD's because you already have the tape. Maybe you don't want to find them on your favorite online music store. Instead, pop in this baby into an empty 5.25" bay and just sit back and carefully watch your DVD/CD-ROM drive get upset as you kick it where the sun don't shine. We can't wait to whip out our Ace of Base tape and begin MP3 conversion. Sweet retro gods will bless you if you buy it. Mac users get spared, for now.
Read More

| ThinkGeek

Posted by Kristin Wenzel Categories: Music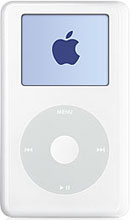 I love music. I may be a computer geek, but I'm also an artist and an occasional DJ, so there's always something on my iPod when I'm writing, coding, or surfing the Internet. A number of bands I love are very "tech-oriented" synthpop or EBM (short for "electronic body music," a sort of hybrid between industrial and dance) — in other words, music to program to. The tech-fetishist, often geek-friendly lyrics of bands like Psykosonik or Covenant and the synthesized, catchy beats produced by Melotron and Neuroticfish provide an excellent beat for those who need upbeat inspiration for their cyber-pursuits, be it coding or gaming, hacking or network security.
However, should you require something a bit more mellow, My Bloody Valentine is my new favorite. Their music is fluid, ambient, and laid back — but it's got enough bite to it to be interesting. It's very sexy, in a sort of synthesized way. If you've got a hot date with the cute girl from your web design class (or a hot guy you met at last weekend's LAN party), and want something to play while you discuss XHTML 1.0 Strict Validation over dinner, this is your band. Another great pick is Massive Attack, which is much more ambient-techno than MBV but still makes for great background music for dinner, art, conversation, or romance. Throw on either of these bands for instant ambiance that still appeal to the part of you that wants something "tech-y" to listen to, without sacrificing the atmosphere.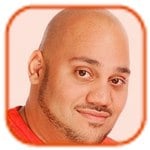 Posted by Andru Edwards Categories: Music, Portable Audio / Video, Software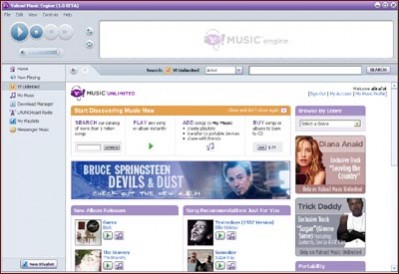 Yahoo! has made a very bold move in the digital audio download arena. Yahoo! Music Unlimited will bring its users music downloads, similar to services provided by Napster and Rhapsody, for the extremely low price of $7 per month. If you purchase one year all at once, it costs just $60 - that is $5 a month! The music is your standard DRM protected WMA format and can be transferred to portable devices, same thing offered by all the other music stores that aren't called iTunes. It even allows you to share music via Yahoo! Messenger. Comparatively, NapsterToGo costs $15 per month. I have been messing around with the interface for a bit, and it is honestly just a bit buggy. My guess is that they will have their programmers working on a new build throughout the day in preparation for launch tomorrow. $60for one year's worth of music? That just may be too hard to pass up.
Read More

| Yahoo! Music Unlimited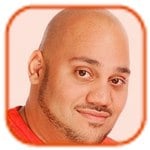 Posted by Andru Edwards Categories: Features, Music, Product Reviews

This time in Playlist we have a release from the kings of industrial music, Nine Inch Nails. Also we have a release from British rockers with a nautical name, British Sea Power release their sophomore effort. So read on if industrial music or nautical rock tickles your fancy.
Click to continue reading Gear Live Playlist: Nine Inch Nails With Teeth, British Sea Power Open Season Reviews

Posted by Oscar M. Cantu Categories: Home Entertainment, Music

Seems as though everything having to do with technology is getting smaller and better. Now the same holds true for speakers. While you can't expect to get extreme home theater quality sound from these speakers, they are extremely thin and can be placed anywhere. I can only imagine what crazy setups can come from people using these type of speakers in their homes when they become available. The speakers do not have a sub woofer, no tweeter, and no crossover. Instead, it utilizes a tiny magnet, a voice coil and a paper thin panel.
Read More

| Popular Mechanics [via Gizmodo]

Posted by Oscar M. Cantu Categories: Internet, Music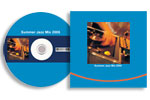 The ability to pick and choose your music collection through an online music store is great. Shelling out $13 for a CD where only two or three songs are to your liking is not our kind of deal – hence the popularity of online music stores. However, what about the users without broadband or those people that still do not have a CD burner? That's where Wal-Mart wants to capitalize. Now you have the option to pick and choose what songs you want on a CD and have Wal-Mart burn the CD, pretty it up with nice graphics, and mail it out to you. All this for a price of $4.62 for three songs, and 88 cents for each additional song with shipping set at $1.97. This is a nice alternative for some - we will stick with Russia for our music.
Read More

| Wal-Mart Product Page via Yahoo News

Posted by Jesse Easley Categories: Internet, Music, Video Games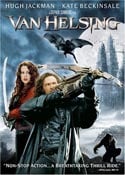 The Family Entertainment and Copyright Act has been signed and approved. This act is to reduce/eliminate the amount of piracy of pre-release movies, music, games, etc. The act itself is very concrete in stating that even if you have one pre-release file in your shared folder, whether you downloaded it or not, you are subject to fines and prison time for up to 3 years. It does specify that it pertains to files being prepared for sale in the US. As of right now, it's not clear on how this act will pertain to people who re-distribute TV shows and movies from other countries.
"The protection of intellectual property rights is vital to the movie industry," said Rep. Lamar Smith, a Texas Republican who joined Bush for the signing ceremony. "This bill is necessary to ensure that all those involved in the production of a film, from the director to the set carpenter, are not cheated."
Read More

| The Family Entertainment and Copyright Act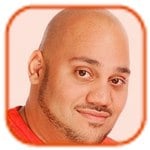 Posted by Andru Edwards Categories: Features, Music, Product Reviews

This week in Playlist we have a new release from one of America's greatest musical treasures, Bruce Springsteen. Along with the Boss, we have a disc from Martha Wainwright, a member of the reigning singer/songwriter royal family.
Click to continue reading Gear Live Playlist: Bruce Springsteen - Devils & Dust, Martha Wainwright Reviews
© Gear Live Inc. – User-posted content, unless source is quoted, is licensed under a Creative Commons Public Domain License. Gear Live graphics, logos, designs, page headers, button icons, videos, articles, blogs, forums, scripts and other service names are the trademarks of Gear Live Inc.