Posted by Oscar M. Cantu Categories: Corporate News, Music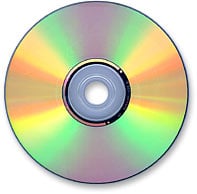 Sony is testing out some new Anti-CD burning technology in hopes of stopping what they refer to as "school-yard piracy". Ah, when will they learn? I mean it takes them how long to come up with a "new" anti-piracy technology; and it takes people how long to come up with a work around? Even without someone breaking the security there's always some other method to work around it. Nonetheless, Sony's new method allows consumers to make limited copies of protected discs, but blocks users from making copies of the copies
Read More

| ABC News

Posted by Kristin Wenzel Categories: Cell Phones, Music

If you needed proof that we now live in a digital age, here it is. The band Coldplay had their hopes of a #1 debut for their newest single dashed this weekend when "Crazy Frog Axle F," a wildly popular ring tone, sold more copies. That's right – a mobile phone ring tone is topping the charts in the UK right now.
Update: It has been falsely reported, with the popularity of this super-hot new ringtone, that the song was originally written less than a decade ago by a 17-year-old Swedish student. However, a sharp-eyed reader pointed out that the song is much older – appearing on the Beverly Hills Cop soundtrack in 1984.
Read More

| The Independent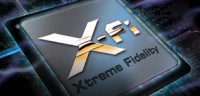 Demonstrated at E3 2005, the X-Fi Xtreme Fidelity Audio Processor is capable of upconverting 16-bit audio to 24-bit audio. According to Chris Roper of IGN, who was able to listen to a demonstration, it's able to convert all kinds of audio back into their original 24-bit/96 KHz masters. Looks like Creative has another product to attract audiophiles and possibly the general consumer - sounds good to me.
Read More

| IGN Gear
Posted by Troy Categories: Corporate News, Music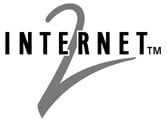 Proving that no one is safe, the RIAA is once again going after Internet2 users. Described as a second-generation network serving universities and research institutes, Internet2 is the means by which students have illegally shared music with the i2hub program. The RIAA is filing lawsuits against 91 students from Berkeley to Harvard.
Read More

| Internet News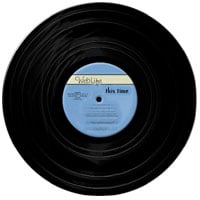 I personally don't own any LPs or EPs, but I might consider converting some of my dad's albums later on. I honestly don't see much in the collection, but some invaluable LPs like a Pryor record are just too good to let them go to waste. I could buy a new record player, but even with all these technological advances they still haven't created a portable LP player. This CNet article presents a more rational solution to anyone that wants to preserve and convert their records.
Read More

| CNet
Posted by Edwin Soto Categories: Music, Portable Audio / Video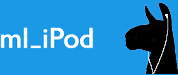 iTunes has officially been moved over as the only major software platform that you can use to easily sync your music collection to the iPod. Sure, there are other programs available - but none are as popular as Winamp. The plugin is available at no cost.
The Winamp ipod plugin (aka ml_ipod) is a plugin for winamp. It allows you to manage your iPod from within the winamp media library. It supports all kinds of iPods, from the classic first generation iPods, to the iPod shuffle and the latest models.
Read More

| Ml_ipod
Posted by Edwin Soto Categories: Music, PC / Laptop, Peripherals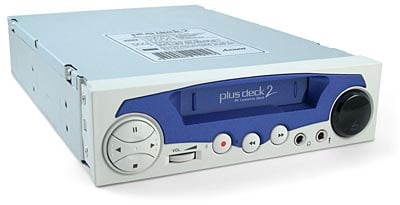 I certainly thought I'd never see this. We thought we were going forward with audio as a standard. However, maybe you don't want to buy Def Leppard or White Snake CD's because you already have the tape. Maybe you don't want to find them on your favorite online music store. Instead, pop in this baby into an empty 5.25" bay and just sit back and carefully watch your DVD/CD-ROM drive get upset as you kick it where the sun don't shine. We can't wait to whip out our Ace of Base tape and begin MP3 conversion. Sweet retro gods will bless you if you buy it. Mac users get spared, for now.
Read More

| ThinkGeek

Posted by Kristin Wenzel Categories: Music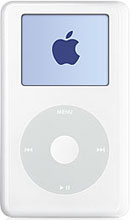 I love music. I may be a computer geek, but I'm also an artist and an occasional DJ, so there's always something on my iPod when I'm writing, coding, or surfing the Internet. A number of bands I love are very "tech-oriented" synthpop or EBM (short for "electronic body music," a sort of hybrid between industrial and dance) — in other words, music to program to. The tech-fetishist, often geek-friendly lyrics of bands like Psykosonik or Covenant and the synthesized, catchy beats produced by Melotron and Neuroticfish provide an excellent beat for those who need upbeat inspiration for their cyber-pursuits, be it coding or gaming, hacking or network security.
However, should you require something a bit more mellow, My Bloody Valentine is my new favorite. Their music is fluid, ambient, and laid back — but it's got enough bite to it to be interesting. It's very sexy, in a sort of synthesized way. If you've got a hot date with the cute girl from your web design class (or a hot guy you met at last weekend's LAN party), and want something to play while you discuss XHTML 1.0 Strict Validation over dinner, this is your band. Another great pick is Massive Attack, which is much more ambient-techno than MBV but still makes for great background music for dinner, art, conversation, or romance. Throw on either of these bands for instant ambiance that still appeal to the part of you that wants something "tech-y" to listen to, without sacrificing the atmosphere.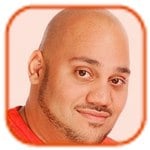 Posted by Andru Edwards Categories: Music, Portable Audio / Video, Software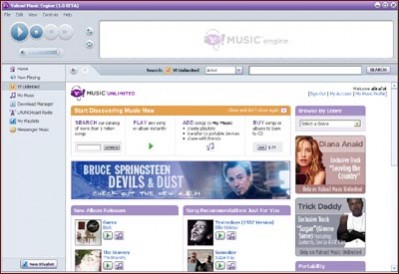 Yahoo! has made a very bold move in the digital audio download arena. Yahoo! Music Unlimited will bring its users music downloads, similar to services provided by Napster and Rhapsody, for the extremely low price of $7 per month. If you purchase one year all at once, it costs just $60 - that is $5 a month! The music is your standard DRM protected WMA format and can be transferred to portable devices, same thing offered by all the other music stores that aren't called iTunes. It even allows you to share music via Yahoo! Messenger. Comparatively, NapsterToGo costs $15 per month. I have been messing around with the interface for a bit, and it is honestly just a bit buggy. My guess is that they will have their programmers working on a new build throughout the day in preparation for launch tomorrow. $60for one year's worth of music? That just may be too hard to pass up.
Read More

| Yahoo! Music Unlimited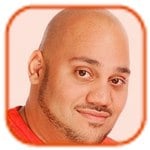 Posted by Andru Edwards Categories: Features, Music, Product Reviews

This time in Playlist we have a release from the kings of industrial music, Nine Inch Nails. Also we have a release from British rockers with a nautical name, British Sea Power release their sophomore effort. So read on if industrial music or nautical rock tickles your fancy.
Click to continue reading Gear Live Playlist: Nine Inch Nails With Teeth, British Sea Power Open Season Reviews
© Gear Live Inc. – User-posted content, unless source is quoted, is licensed under a Creative Commons Public Domain License. Gear Live graphics, logos, designs, page headers, button icons, videos, articles, blogs, forums, scripts and other service names are the trademarks of Gear Live Inc.