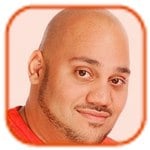 Posted by Andru Edwards Categories: Internet, Music

Well, we knew it was inevitable. It appears that one of my personal favorites sites on the internet, AllOfMP3.com, may finally be in a position to be shut down. While many figured what they were doing was okay by Russian standards, our friends in the Russian police force felt otherwise. Now they are under criminal copyright investigation due to their pay-per-megabyte music model. Say it ain't so! Hey, as long as they leave MP3Search alone, I'm good.
Read More

| CNet
Posted by Categories: Home Entertainment, Internet, Movies, Music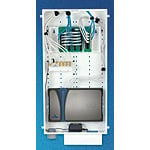 I know structured wiring and home automation aren't exactly at the tip of your tongue. All I can say is that it will be. If you want to be able to integrate all of your high tech audio and video toys with your home entertainment systems, and build them into multi room designs, you will need both home automation and structured wiring. The reason I mention this is that Leviton has announced that it is releasing the LE&AP, a multimedia hard drive distribution unit for its structured wiring enclosures. With a Linux based operating system, the LE&AP allows you to distribute your digital music and videos across multiple platforms. Send your MP3's to your stereo and your digital videos and digital camera images to the televisions. The distribution unit will also share out your broadband connection. I'm an MCSE and I'm going to be looking at this way before I look at mounting a computer with windows media system loaded on it.
This is an 8-zone commercial grade gateway and firewall, with 4 USB expansion ports, and a 120 GB internal drive. It can be upgraded to larger storage capacity as well as software upgrades. From the looks of the system eventually it will integrate with your security and home control devices as well.
With basic audio and video connections as well as advanced digital connections, the unit connects to your TV or stereo and uses your home network for communications. With the remote and some easy to use menus on the TV homeowners can browse and select all of their audio, video and photo storage.
Read More

| Leviton
Posted by Categories: Music

DJ's have converted from vinyl to CDs, and Pioneer aims to make their jobs even easier. The original CDJ-100 played CDR/RWs and had excellent jog wheel control. The new CDJ-200 adds many welcome features. With cue/loop memory, MP3 support, digital outputs and new loop editing features, this player has become its own mobile club. I think this should make for some interesting changes in the local club music scene as well as future re-mixes.
Read More

| Pioneer
Posted by Hector Martinez Categories: Internet, Music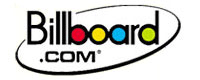 It's nice to have a change from the regular listing of albums and singles Billboard is normally known for. USA Today reports that the company has actually been tabulating downloads, using Nielsen SoundScan, since 2003. Now that they've ironed out all the kinks and feel more comfortable they've begun publishing the lists. They are only tracking songs that have been legally purchased though, for obvious reasons. For top song swaps, you might want to check out BigChampagne.
Read More

| USA Today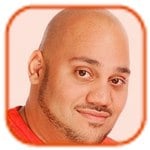 Posted by Andru Edwards Categories: Features, Music, Product Reviews

Following last weeks singer-songwriter fest, I promised more testosterone this week, and here is my attempt to deliver. A debut by rap music's newest golden boy and the all out rock of Death From Above 1979 and Rage Against the Machine give this Playlist some aggression and anger…Throw in a little R&B and indie rock, and you have this week's Playlist.
Click to continue reading Gear Live Playlist: The Game, Arcade Fire, John Legend, Rage Against the Machine

Posted by Oscar M. Cantu Categories: Music

Last month we told you about Napster's newest idea for renting music instead of paying 99 cents a track. We informed you that the service, at $14.99, was being beta tested. The service is now available on Napster's To Go website. The only drawback is that only a few portable MP3 players work with the service. The current list of To Go compatible players include the iriver H10, Creative Zen Micro, SMT5600 Smart Phone, Zen Portable Media Center, Gateway GCM-4 Photo Jukebox, iriver H320, iriver PMC-120, and the Samsung YH-999 Portable Media Center. More compatible players are sure to be released, just look for the "Works with Napster To Go" logo. Of course, the Apple iPod is not supported. Will that make it harder for Napster to compete with iTunes? This seems to be a good service since you are able to have unlimited downloads for $15 a month. Say you download 1,000 songs, instead of paying $1,000 using iTunes, you only spend $15 a month. A very completive price, however, could the incompatibility of the iPod be this service's downfall?
Read More

| Napster To Go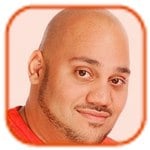 Posted by Andru Edwards Categories: Music

By now you must know of our love for sites like MP3Search.ru and AllofMP3.com. It feels good to pay what feels to be a reasonable amount for music, doesn't it? What about the legalities of it? The Wall Street Journal takes a look at just that in a recent article. Will it deter anyone from using the sites? Highly unlikely.
Read More

| WSJ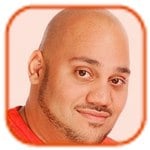 Posted by Andru Edwards Categories: Features, Music, Product Reviews

With the release of two discs on January 25, Bright Eyes turned this edition of Gear Live Playlist into singer-songwriter central. We also look at recent releases by Minnesota songster Mason Jennings and Martha Vineyard's Willy Mason. Finally, for the collection essential, Van Morrison's "Astral Weeks" - one of the most soulful and beautiful albums ever recorded. Next time, I promise we'll get a little more testosterone in the Playlist, but for now sit back and embrace your sensitive side.
Click to continue reading Gear Live Playlist: Bright Eyes, Mason Jennings, Willy Mason, Van Morrison

Posted by Oscar M. Cantu Categories: Music

Sony, Philips, Matsushita and Samsung have decided to work together to produce a system to manage digital music and video in order to put an end to piracy, or at least make it harder. These companies have finally realized that there are too many companies with their own brand for digital music. This leads to consumers not being able to play songs they purchased legally on their own MP3 player. Hopefully more companies will join in on this venture to fully embrace one digital music standard. After all, who wants to buy a new portable music player just so they can play one album they bought at so and so's online store?
Read More

| BBC News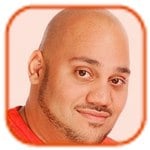 Posted by Andru Edwards Categories: Music

At Gear Live, we totally love AllofMP3.com - even if they doubled their prices from 1 cent per megabyte to 2 cents. Still, it is exponentially cheaper than something like the iTunes Music Store. Now there seems to be some competition for AllofMP3.com in the land of Russia. MP3Search has a nice catalogue of popular music availble for download at an even 10 cents per song. That is 90% cheaper than purchasing a song through Apple's music store, or any other store for that matter. Looks like I now have two sources for ultra cheap music downloads.
Read More

| MP3Search.ru
© Gear Live Inc. – User-posted content, unless source is quoted, is licensed under a Creative Commons Public Domain License. Gear Live graphics, logos, designs, page headers, button icons, videos, articles, blogs, forums, scripts and other service names are the trademarks of Gear Live Inc.