Find Our Latest Video Reviews on YouTube!
If you want to stay on top of all of our video reviews of the latest tech, be sure to check out and subscribe to the Gear Live YouTube channel, hosted by Andru Edwards! It's free!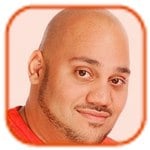 Posted by Andru Edwards Categories: Movies,

This week brings a myriad of both newness and nostalgia. If you are up for something more recent, check out Sky Captain and the World of Tomorrow, which was shot completely using green screen technology. If you want something a little older, you can pick up the second season of The Dukes of Hazzard. Want a mixture of both? Alien vs. Predator is also released today. More new releases after the jump.
Click to continue reading DVD Release List: 01/24/2005
Posted by Categories: Movies,

The largely untapped genre of online movie distribution may soon find a home. Napster CEO Chris Gorog announced that Napster, the online music retailer, is considering adding movies to their list of available media. While downloading movies for a fee is nothing new, it is a genre that has yet to take off. The proliferation of broadband solutions, however, may make downloading movies easier than ever before. There is no word yet on whether the movies will be rentals or if you can keep them forever on your machine. Also in question is the format and quality of the movies, as well as if you will have the ability to record and burn them to a DVD. I don't know how they plan to implement this, but I would reccomend an excellent business model to help combat the existence of online piracy. Not many people would pay too much for something they can already get for free.
Read More

| Silicon.com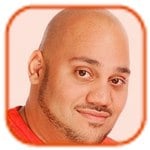 Posted by Andru Edwards Categories: Movies,
It seems like superhero movies are all the rage right now. Spider-Man 2 is doing great in DVD sales, Batman Beyond is getting some good press, and the new Superman movie has gotten a star named. However, did you know that the Fantastic Four movie will soon be hitting theaters, and that it looks pretty good? The X-Men movies has done tremendously well at the box office, and I expect that the Fantastic Four might do the same. If you want to check out some footage including Johnny Blaze (Human Torch), The Thing, and Dr. Doom in action, click here.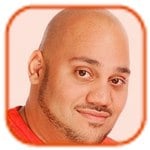 Posted by Andru Edwards Categories: Movies,
Hey, I personally enjoy all the movie trailers that show before the beginning of a feature film. I mean, how else am I going to know what is going to be coming out in the Summer of 2009? However, not everyone shares my sentiments. In fact, one Connecticut State Representative Andrew Fleischmann hates them so much that he is trying to get legislation passed that would force theaters to print the start time of the actual movie which patrons are there to see in addition to the start time of the trailers. This would give viewers the choice of arriving to see the previews, or for just the feature. According to the Cinema Advertising Council, an industry group, on-screen revenue for its members grew 45 percent from $190.8 million in 2002 to $315 million in 2003.
Read More

| TechDirt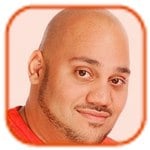 Posted by Andru Edwards Categories: Movies,
Many have been waiting to catch the latest from M. Night Shyamalan, The Village, on DVD. Not because it was a good movie or anything, but rather due to the fact that those who saw it in theaters told their friends to wait for it on DVD. You can pick up The Village starting now, along with some nice classics like Leon The Professional and Gilligan's Island. More new releases after the jump.
Click to continue reading DVD Release List: 1/11/05
Posted by Categories: Movies,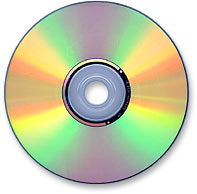 UnderGroundOnline has a new list of the Top 50 DVDs of All Time. Each DVD is accompanied by a short description and what is included on the disk or box set that makes it worthy of a spot on this list. Most DVDs on the list are special editions, as well as a few box sets of trilogies and epic films. The best DVDs on the market often include plenty of easter eggs and hidden features, and have extensive special features or bonus disks. If you are a movie buff, check out the list to see if there are any films that have missed your collection!
Read More

| UGO.com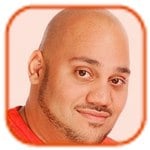 Posted by Andru Edwards Categories: Movies,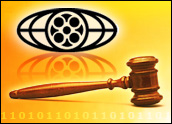 From the "What are they thinking?" department, it appears that the MPAA is going to release a free spyware program that will allow a person to scan a computer to see if there are peer-to-peer programs installed on it. The program is aimed at parents, to aid them in finding out what is on the PC's of their children. In addition to identifying P2P programs, the software will also identify if songs or films have been downloaded. The application will also guide the user in removing material or programs. Sounds nice, until they admit that the software does not distinguish between songs and content that have been legally downloaded and those that may be illegal. So youngsters, time to back up your iTunes collections!
Posted by Hector Martinez Categories: Movies,
Motion capture has been explained a million times on past DVD extras. The interesting thing about about "The Polar Express" was that Tom Hanks supplied the motions for
four
of the characters: a hobo, a boy, the conductor and Santa himself. Plus, they used 152 miniature motion capture sensors to capture facial movements as well. They've been hyping the "breakthrough" technology to publications for weeks before the release. Sure enough, the vistas and the animation has been heralded as stunning, except for a problem with unnaturally "dead-looking" eyes of the characters. We think that the box office results have been hampered by the marketing potential of the story, plus stiff competition. Last weekend, the film brought in only about half the box office results of The Incredibles, which was then running on its 2nd week.
Click here to discuss this story on the Gear Live Message Boards.
Read More

| CNN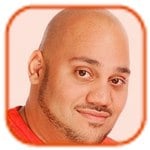 Posted by Andru Edwards Categories: Movies,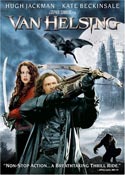 This week is a little light on the cool movies with good special effects meter. I mean, you have Van Helsing which utilized some nice effects, but the movie was horrible (wasn't it?). Then you have others like Xena, which just sucked altogether. Oh hell, go pick up
Arrested Development
. It might not be a movie, but you can at least let out a few laughs.
Click to continue reading DVD Release List: 10/19/04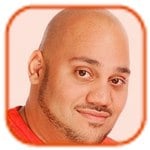 Posted by Andru Edwards Categories: Movies,

Today's DVD Release List might seem a bit skimpy at first, until you take a closer look. Then you realize that all these releases are ho-hum, with the exception of the fourth season of CSI. That is unless you like overdone comedies (like The Nutty Professor), or overdramatic dramas (like The Day After Tomorrow). Enjoy!
Click to continue reading DVD Release List: 10/12/04
© Gear Live Inc. – User-posted content, unless source is quoted, is licensed under a Creative Commons Public Domain License. Gear Live graphics, logos, designs, page headers, button icons, videos, articles, blogs, forums, scripts and other service names are the trademarks of Gear Live Inc.