Posted by Oscar M. Cantu Categories: Movies

A hot girl wearing spandex and can kick butt - interesting combination. Jennifer Garner stars in Elektra as the heroine who can kick butt with the best of them. The classic battle between good and evil continues in this expansion to 2003's Daredevil. Be sure to also check out Adam Sandler in Spanglish. Spanglish is the story of an American family and the family of their housekeeper and how they try to cope with the American way of life. This one if sure to entertain the whole family while relaxing after a long day at work or school. Not much else this week.
Elektra ~ 20th Century Fox
Spanglish ~ Sony Pictures Entertainment
Sideways ~ Fox Home Entertainment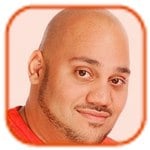 Posted by Andru Edwards Categories: Home Entertainment, Movies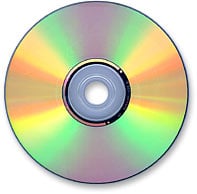 The time is fast approaching when we will all be upgrading to some form of high definition media. After all, us early adopters have been keeping a keen eye on the HD-DVD and Blu-Ray technologies for some time now. There are some cool advancements being made in this arena, and companies have started picking sides on this issue as well. eCoustics has a great article detailing the battle between the two technologies.
Read More

| eCoustics

Posted by Oscar M. Cantu Categories: Movies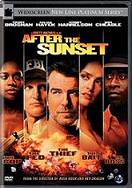 This week's DVD release list is a steal of a list! Topping this week's list is After the Sunset starring Pierce Brosnan, Salma Hayek, Woody Harrelson, and Don Cheadle. The story of a big heist involving the game of cat-and-mouse between the FBI and some thieves just wanting to relax and enjoy their money is one you shouldn't miss. If the story line of "big heist" movies doesn't entice you, perhaps something like Orgazmo will. Whoa, slow down – it isn't what you think it is! Okay well maybe it is in a way. South Park co-creator Trey Parker stars and directs the film about an innocent Mormon kid who gets sucked into the adult-movie industry and becomes a sensation as the porno superhero Orgazmo. If you enjoy South Park then you are sure to enjoy this one.
After the Sunset ~ New Line Home Entertainment
Orgazmo: Unrated Special Edition ~ Universal Pictures
Closer ~ Sony Pictures Entertainment
Apollo 13: Anniversary Edition ~ Universal Pictures
Vera Drake ~ Warner Home Video
Murder, She Wrote - The Complete First Season ~ Universal Pictures
Astro Boy: The Complete Series ~ Sony Home Entertainment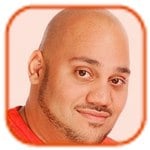 Posted by Andru Edwards Categories: Movies
If you have ever wanted to star in a feature film, but didn't feel like auditioning or paying thousands for acting lessons, here comes the next best thing. Over in Nagakute, Japan at the Aichi Expo, a theater allows audience members to have their faces scanned before the film starts. The faces are then superimposed onto the animated characters in the movie, in which the audience members become the stars. It is said that the film quality is equal to that of Shrek or Toy Story. Very cool.
Read More

| Times Online UK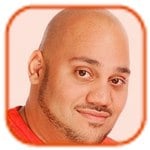 Posted by Andru Edwards Categories: Hot Deals, Movies, Portable Audio / Video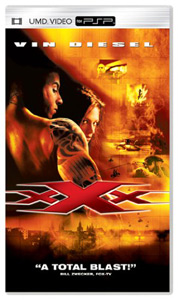 Good news for all of you that want to use your PSP as more than just a video game device. Sure, the unit comes with the Spider-Man 2 UMD disc - but the others are said to be quite expensive. If you want to grab a few more UMD's at a relatively inexpensive price, head on over to Amazon. You can grab movies like XXX, Hellboy, Resident Evil: Apocalypse, Once Upon a Time in Mexico, and more for under $14 USD. Not sure how long this one will last, so get on it quick.
Read More

| Amazon UMD Movies

Posted by Oscar M. Cantu Categories: Movies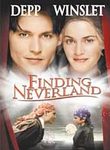 This week's DVD release is a magical experience with Finding Neverland staring Johnny Depp and Kate Winslet. Finding Neverland tells the fictional story of the family and events that inspired the tale of Peter Pan - a great movie for the whole family to enjoy. If comedy is your thing, then Bridget Jones: The Edge of Reason is for you. Starring Renée Zellweger, this is the sequel to the hit Bridget Jones' Diary that goes on to tell the comedic story of the heroine who sent her career soaring. If you enjoyed the first installment, then you are sure to love this one.
Finding Neverland ~ Miramax
Bridget Jones: The Edge of Reason ~ Universal Pictures
Star Wars: Clone Wars - Volume One ~ Fox Home Entertainment
Stand by Me: Special Edition ~ Sony Home Entertainment
Rosencrantz & Guildenstern Are Dead ~ Image Entertainment
The Pretender: The Complete First Season ~ Fox Home Entertainment
Kojak: Season One ~ Universal Pictures
March 23, 2005
Fat Albert ~ Fox Home Entertainment

Posted by Oscar M. Cantu Categories: Movies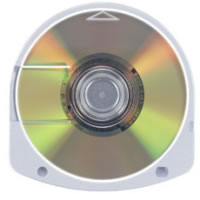 Buena Vista Home Entertainment has announced the release of five movies to be released for Sony's PSP. The five movies scheduled to launch this spring are: National Treasure, Pirates of the Caribbean: The Curse of the Black Pearl, Reign of Fire, Kill Bill Vol. 1, and Hero. It has also stated that they will be releasing more movies during the year. Disney is the first major studio to announce home video production in the UMD format outside of Sony. Disney did not state the M.S.R.P., however, Sony previously stated the price for the UMD movies will be about the same as its DVD counterpart – about $20-30. Now we can look forward to watching Keira Knightley wherever we take our PSP.
Read More

| Reuters

Posted by Oscar M. Cantu Categories: Movies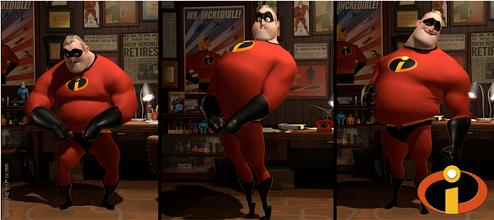 This week's DVD release list is incredible! Topping the list is the animated comedy to please old and young alike - The Incredibles. The first animated movie from Pixar to receive a PG rating tells the story of a super hero family trying to live their lives as a normal family from suburbia. Watch as the family finds themselves on yet another adventure in a DVD you'll be sure to love. Be sure to also check out Alfie where Jude Law plays the part of a womanizing cad who gets his just desserts.
The Incredibles ~ Buena Vista
Alfie ~ Paramount Pictures
Miss Congeniality: Deluxe Edition ~ Warner Home Video
La Femme Nikita - Season 2 ~ Warner Home Video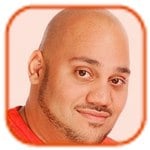 Posted by Andru Edwards Categories: Internet, Movies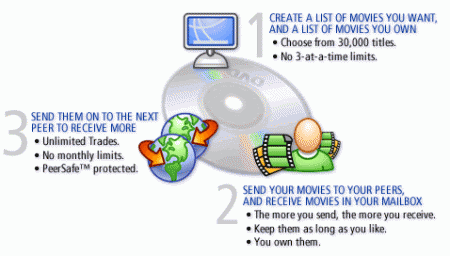 If you are looking for a way to get movies for 99 cents a pop, look no further than Peerflix. Peerflix is an online trading post where members can create a list of DVD "haves" and "wants", and match up their lists to other users on the service. If they find a match, they contact the other party, and set up the swap. The transaction costs 99 cents, and both parties walk away from the deal with a DVD they wanted to see in return for a DVD they no longer wanted. No late fees or due dates here, plus there is no monthly membership fee. Of course, there is an honor system here, which the site monitors closely. For the deal to be successful, both members must mail the requested DVD to the other person - and with that being the case, there are bound to be some snafus along the way. Still, it is a good way to trade DVD's on a 1:1 ratio, rather than going to your local DVD shop and having to trade in 3 or 4 movies in exchange for the latest blockbuster.
Read More

| Peerflix
Posted by Hector Martinez Categories: Movies, PC / Laptop
The network of computers used to generate the special effects wizardry behind the Lord of the Rings trilogy is still being used today, on a work-for-hire basis, for a variety of purposes. One project is the design of a super yacht, while another is around the testing of gene sequencing algorithms. Doesn't get much more varied than that. Not to fear though, as film companies are still using the supercomputer for their effects, including Peter Jackson's King Kong remake. Able to crunch more than 2.8 trillion calculations per second, it is now 104th most powerful supercomputer on the planet.
Read More

| BBC News
© Gear Live Inc. – User-posted content, unless source is quoted, is licensed under a Creative Commons Public Domain License. Gear Live graphics, logos, designs, page headers, button icons, videos, articles, blogs, forums, scripts and other service names are the trademarks of Gear Live Inc.