Posted by Oscar M. Cantu Categories: Movies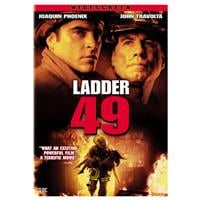 Get fired up with this week's DVD releases, starting with Ladder 49. Staring Joaquin Phoenix and John Travolta, Ladder 49 tells the story of the brave men and women we call fire fighters. If you prefer something a bit less sappy, the ninth season of Friends has also been released today. Be sure to check out one of these hits this weekend as you relax from a long week at work or school:
Ladder 49 ~ Joaquin Phoenix
Friends - The Complete Ninth Season ~ Lisa Kudrow
Columbo - The Complete Second Season ~ Peter Falk
Baby Einstein - Baby Monet - Discovering the Seasons
Tribal Fusion: Yoga Isolations & Drills for Bellydance ~ Rachel Brice
Xena Warrior Princess - Season Six ~ Lucy Lawless

Posted by Oscar M. Cantu Categories: Internet, Movies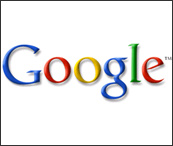 Sometimes I have a hard time remembering what movie a certain quote came from and when I try asking friends for some strange reason, they seem to experience the same memory lock as I do at the moment. Now thanks to Google I won't have to fret over not remembering the movie where follow the white rabbit comes from. Check out the full review after the jump.
Click to continue reading Google & Movies: A Great Match
Posted by Categories: Home Entertainment, Internet, Movies, Music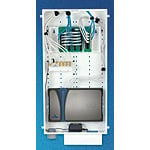 I know structured wiring and home automation aren't exactly at the tip of your tongue. All I can say is that it will be. If you want to be able to integrate all of your high tech audio and video toys with your home entertainment systems, and build them into multi room designs, you will need both home automation and structured wiring. The reason I mention this is that Leviton has announced that it is releasing the LE&AP, a multimedia hard drive distribution unit for its structured wiring enclosures. With a Linux based operating system, the LE&AP allows you to distribute your digital music and videos across multiple platforms. Send your MP3's to your stereo and your digital videos and digital camera images to the televisions. The distribution unit will also share out your broadband connection. I'm an MCSE and I'm going to be looking at this way before I look at mounting a computer with windows media system loaded on it.
This is an 8-zone commercial grade gateway and firewall, with 4 USB expansion ports, and a 120 GB internal drive. It can be upgraded to larger storage capacity as well as software upgrades. From the looks of the system eventually it will integrate with your security and home control devices as well.
With basic audio and video connections as well as advanced digital connections, the unit connects to your TV or stereo and uses your home network for communications. With the remote and some easy to use menus on the TV homeowners can browse and select all of their audio, video and photo storage.
Read More

| Leviton
Posted by Hector Martinez Categories: Misc. Tech, Movies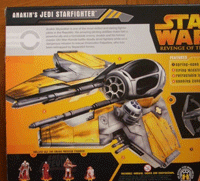 JoeToy.com recently posted photos of some new toy models based on the upcoming Star Wars film: Revenge of the Sith. Looks like they're trying to meld the vehicles with Episode IV - VI storylines, but I don't think it looks all that great. In any case, in the past few months, there have been all sorts of information leaks about the film, enough to give away the entire plot. StarWars.com already has pictures of the new villain, General Grievous. And this image from Rebelscum.com has a listing of major plot points (Spoiler Warning!) as described on the upcoming trading cards.
See More

| Grievous' Wheel Bike
See More

| AT-RT Model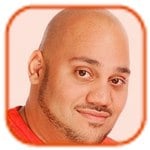 Posted by Andru Edwards Categories: Movies

This week's DVD release list is highlighted by the absolutely brilliant Ray, which comes in the normal flavor as well as a Limited 2-Disc Special Edition. If you haven't seen this one yet, do yourself a favor and give this one a rent at the very least. I am gonna wait for it to be available on HD PPV. Of course, if you are more in the mood for something that will make you feel like tearing your eyes out, go for The Grudge for its spookiness - or Mulan II for its, um, ungoodness. Here are the rest of the week's releases:


Ray (Widescreen Edition) ~ Taylor Hackford
Charmed - The Complete First Season ~ Les Sheldon
Wonderfalls - The Complete Series ~ Katie Finneran
Shall We Dance (Widescreen Edition) ~ Richard Gere
Ray (Limited 2-Disc Special Edition) ~ Taylor Hackford
Mulan II ~ Lynne Southerland
Frasier - The Complete Fourth Season ~ Kelsey Grammer
I Love Lucy - The Complete Third Season ~ Lucille Ball
The Grudge ~ Sarah Michelle Gellar
Oz - The Complete Fourth Season ~ Lee Tergesen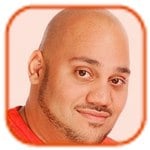 Posted by Andru Edwards Categories: Movies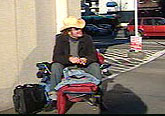 We know how excited a lot of you readers are about the upcoming release of Star Wars Episode III: Revenge of the Sith. We really do. But guys, it doesn't open until May. This means that you can continue living a full, happy, normal life until then! Now, someone go down to the Cinerama in Seattle and tell that to Jeff Twieten. You see, for some reason, Jeff has decided to wait in line for the new flick, which includes Darth Vader's first big screen appearance in 20 years or so, starting now. He plans to wait in line for five months, and isn't even sure if the theater he is waiting at is going to be showing the movie!
Read More

| KOMO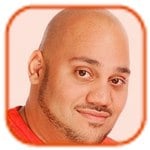 Posted by Andru Edwards Categories: Movies

This week brings a myriad of both newness and nostalgia. If you are up for something more recent, check out Sky Captain and the World of Tomorrow, which was shot completely using green screen technology. If you want something a little older, you can pick up the second season of The Dukes of Hazzard. Want a mixture of both? Alien vs. Predator is also released today. More new releases after the jump.
Click to continue reading DVD Release List: 01/24/2005
Posted by Categories: Movies

The largely untapped genre of online movie distribution may soon find a home. Napster CEO Chris Gorog announced that Napster, the online music retailer, is considering adding movies to their list of available media. While downloading movies for a fee is nothing new, it is a genre that has yet to take off. The proliferation of broadband solutions, however, may make downloading movies easier than ever before. There is no word yet on whether the movies will be rentals or if you can keep them forever on your machine. Also in question is the format and quality of the movies, as well as if you will have the ability to record and burn them to a DVD. I don't know how they plan to implement this, but I would reccomend an excellent business model to help combat the existence of online piracy. Not many people would pay too much for something they can already get for free.
Read More

| Silicon.com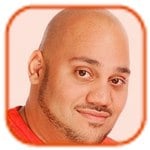 Posted by Andru Edwards Categories: Movies
It seems like superhero movies are all the rage right now. Spider-Man 2 is doing great in DVD sales, Batman Beyond is getting some good press, and the new Superman movie has gotten a star named. However, did you know that the Fantastic Four movie will soon be hitting theaters, and that it looks pretty good? The X-Men movies has done tremendously well at the box office, and I expect that the Fantastic Four might do the same. If you want to check out some footage including Johnny Blaze (Human Torch), The Thing, and Dr. Doom in action, click here.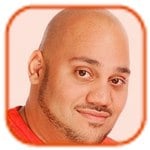 Posted by Andru Edwards Categories: Movies
Hey, I personally enjoy all the movie trailers that show before the beginning of a feature film. I mean, how else am I going to know what is going to be coming out in the Summer of 2009? However, not everyone shares my sentiments. In fact, one Connecticut State Representative Andrew Fleischmann hates them so much that he is trying to get legislation passed that would force theaters to print the start time of the actual movie which patrons are there to see in addition to the start time of the trailers. This would give viewers the choice of arriving to see the previews, or for just the feature. According to the Cinema Advertising Council, an industry group, on-screen revenue for its members grew 45 percent from $190.8 million in 2002 to $315 million in 2003.
Read More

| TechDirt
© Gear Live Inc. – User-posted content, unless source is quoted, is licensed under a Creative Commons Public Domain License. Gear Live graphics, logos, designs, page headers, button icons, videos, articles, blogs, forums, scripts and other service names are the trademarks of Gear Live Inc.