Find Our Latest Video Reviews on YouTube!
If you want to stay on top of all of our video reviews of the latest tech, be sure to check out and subscribe to the Gear Live YouTube channel, hosted by Andru Edwards! It's free!
Posted by Hector Martinez Categories: Misc. Tech,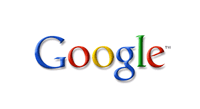 With any business, you need to keep growing or else risk getting overcome by your competitors. Google is really on the mark, looking to start a service that will allow people to search through book text using their engine. Users of "Google Print" will be able to view information about a book and browse select pages, though not the whole book. The pages will also contain links to booksellers, in the classic Google-ad tradition.
Click here to discuss this story on the Gear Live Message Boards.
Read More

| CNN
Posted by Categories: Misc. Tech,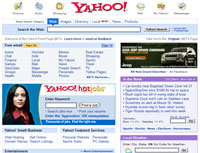 Yahoo! released a
preview version
of its new homepage design which they are claiming will be simpler and more intuitive to what the user wants to see. The web-site directory section, which used to dominate much of the Yahoo home page, will now take up much less room. The news headlines are higher on the page and the entertainment section will be updated more frequently throughout the day. The redesign of the home page coincides with Yahoo's big push of the new "My Yahoo" section which has been extremely popular since its introduction. Customization and listening to its users is definitely something Yahoo is placing plenty of importance on.
Read More

| Yahoo! News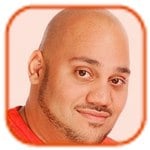 Posted by Andru Edwards Categories: Misc. Tech,
Well, it looks like SpaceShipOne has won the $10 million Ansari X-Prize as it reached over 368,000 feet above the Earth. A couple of months ago
we reported on the ships first trip to space
, which was a success. The prize rules require the winning team to send a piloted craft up to the 100-kilometer altitude (the accepted official distance of outer space) twice within a two week period. The craft must also bring with it enough baggage to represent the weight of two average passengers. On today's flight, that baggage was in the form of teddy bears, toys for charity, and other personal mementos.
Mojave Aerospace Ventures, the company that funded the SpaceShipOne project, spent over $20 million to get this far. While a $10 million prize does not sound like much of a reward, there are already many companies that are ready to license the technology, one of which is Virgin Atlantic. Virgin plan on investing $25 million into a commercial space flight division called Virgin Galactic which will be based on SpaceShipOne technology.
Click here to discuss this story on the Gear Live Message Boards
Read More

| CNN
Posted by Categories: Misc. Tech,
In yet another OIJ (only in Japan) story, we now introduce you to "The Sound Princess," the first real attempt to world peace (not really). Everyone can relate to being in a quiet bathroom waiting for someone near you to flush a toilet, turn on the faucet, or leave the room so you can "mask the cruder noises of nature," now this most awkward of situations seems to be a thing of the past thanks to "The Sound Princess" from the leading Japanese toilet producer Toto Ltd. The way the Sound Princess works is the user passes her hand over a sensor, and the convincing sound of a torrent of water comes from a speaker, thus eliminating the awkward silence. Now, the waiting game in the cut throat world of toilet manufacturers to see who tries to take back the crown of most creative "plug-ins" for the toilet.
This toilet does in fact have a good purpose, statistics have shown that women flush the toilet several times to cover up the "crude noises" and they are using much more water than they should be so The Sound Princess will cut down on water use as well as related utility costs.
Click here to discuss this story on the Gear Live Message Boards
Read More

| Yahoo! News/AP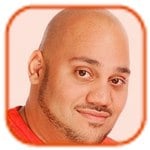 Posted by Andru Edwards Categories: Misc. Tech,
We are all well acquainted with the fact that Microsoft Internet Explorer is going downhill fast. The U.S. government has recommended we stop using it, and top executives at Microsoft have admitted to switching to Firefox on their home PC's. This is all with good reason. Internet Explorer is full of holes which are exploited constantly. With everyone getting behind
Mozilla Firefox
, the trend is very apparent. In fact, over 20% of Gear Live readers connect using Firefox, with about 71% using Internet Explorer. Let's up this number. Click on the image above, or
click here
and download the best browser available. Use of the link will add to the tally at
Spread Firefox
, so help us reach 1 Million, and take back the web in the process.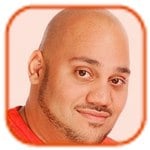 Posted by Andru Edwards Categories: Misc. Tech,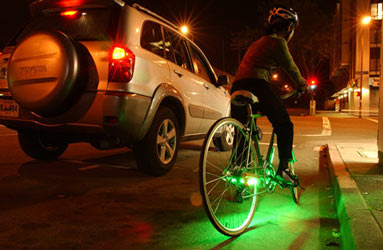 For those of us who can't seem to be able to get Xzibit to pimp our bikes, Fossil Fool has provided the next best thing - The Down Low Glow. Attach these babies to your bike, and you will feel like you are the king of the world. Or more appropriately, you will feel like you are a fool for buying them, which is probably why the word is in the company name. I guess it is a good safety tool since the light can be seen (and laughed at) from all angles, which is an advantage over a regular bike head or tail light. If you would like to purchase the latest technology in bike safety, visit their site.
Read More

| Fossil Fool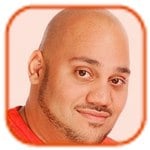 Posted by Andru Edwards Categories: Features, Misc. Tech, Product Reviews,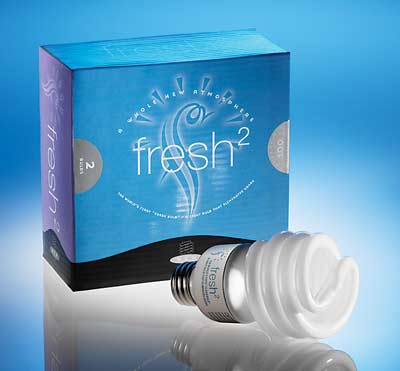 When I started the Gear Live site, I was excited to bring the latest technology news to our readers, and that meant reviews of the hottest gear. But I never thought I would be doing this. You see, I have been testing what, in all honesty, is just a great peice of technology. It isn't an
MP3 player
,
cell phone
, or even a
high tech cooling device
. Nope - this is a light bulb.
Click to continue reading Fresh2 Odor Eliminating Light Bulb Review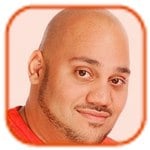 Posted by Andru Edwards Categories: Misc. Tech,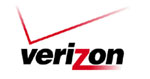 While countries like Japan and Hong Kong have been kicking the rear end of the United States, many an American has wondered what exactly it is that is holding the US back from the incredible speeds that the Orient is able to give its customers. Well, Verizon is about to change the game with its new Fios internet service. What is it about Fios that makes it any better than Verizon DSL, Comcast, Cox, and all the others? One word: Speed.
Click to continue reading Verizon Fios To Bring Ultra Speed Net Access To The US
Posted by Hector Martinez Categories: Misc. Tech,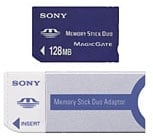 If you own a Sony gadget, you now have reason to rejoice! Sony just lowered the price on a number of Memory Stick PRO and Memory Stick PRO Duo flash media cards. Starting today, the 512MB full-size Memory Stick PRO media is priced around $180, down over $40. The 256MB Memory Stick PRO card will now go for $90. Of course, that still makes it overpriced compared to other types of non-proprietary memory.
Read More

| Palm Info Center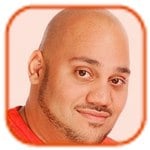 Posted by Andru Edwards Categories: Misc. Tech,
I know we have all experienced it: You walk into a store to pick up the latest gadget, game, or other gear. You did your research, and because you read sites like Gear Live, you are in the know. As you approach the sales associate, you already know what it going to happen; but you walk up to them anyway and ask your questions about the product, the sale, the release date, etc. All you get is a blank stare, or an answer that you know is incorrect.
Now is your chance to get it off your chest, and let us know about it! We want to hear your tales of inept retail associates who led you astray, or just had no clue what they were talking about! Send us your best at
submit@gearlive.com
. We will post some of the greatest in a couple of weeks.
© Gear Live Inc. – User-posted content, unless source is quoted, is licensed under a Creative Commons Public Domain License. Gear Live graphics, logos, designs, page headers, button icons, videos, articles, blogs, forums, scripts and other service names are the trademarks of Gear Live Inc.