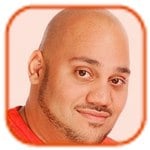 Posted by Andru Edwards Categories: Misc. Tech

I'm sure you've been there - you are prescribed a certain medication which you need to take at certain intervals during the day. Of course, you are late on taking your last dose, or miss one completely - so you wonder if you should skip the last one or double up the next time. Well, fret no more. SIMpill is a medicine bottle that monitors how often pills are being taken by SMS, and it can send you a text message if you have missed a dose! Each time the bottle cap is removed, a message is sent to a secure SMS server. If it start seeing discrepancies between the bottle being opened and your prescribed amount, it will alert you.
Read More

| AllAfrica via Gizmodo
Posted by Categories: Misc. Tech

Google Labs announced plans to implement a new video search, unlike any search offered by other web portals. By offering the option to search recent television programs online using the closed captioning embedded within video, users can now find content from major distributors. Still in its beta stage, this new type of search will be in competition with other video searches from major search engines, such as Yahoo! video search. I know that Yahoo's video search has been widely used since it's release in December. Every day, my personal server recieves several hundred hits while searching for video content on my site. Hopefully, these new video searches will help users in much the same way that Google's library text search and journal article search beta have been helping people. For a full list of all beta projects, click the link below.
Read More

| Google Labs
Posted by Categories: Misc. Tech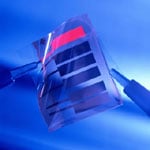 OLED screens seem to be popping up everywhere. Televisions, cell phones, and even electric shavers. But now they are in your car? This new technology, which stands for Organic Light Emitting Diode, puts off a luminescence when a voltage is applied while also displaying an image similar to an LCD display. This translates to less power consumption, which means longer battery life in portable devices. These OLEDs also last longer than typical LCDs, making them more practical. Currently, they are very expensive to make, but as they are included in more and more products, researchers will gain more experience with them and the price will come down. The next place for these special diodes to appear is the dashboard of your car. Used to light up the instrument panel, these devices are already appearing in Aston Martins, Jeeps, and the Corvette.
Read More

| MSN CNet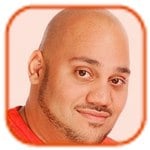 Posted by Andru Edwards Categories: Misc. Tech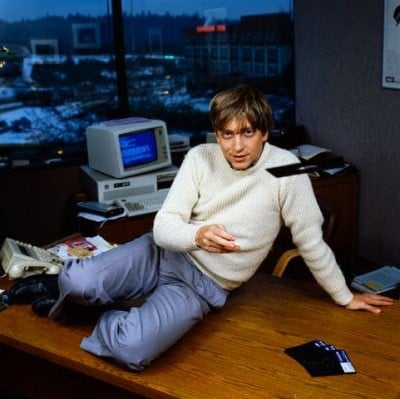 I don't think that there are any words that can be said to dignify this image, found in a 1983 edition of Teen Beat. I mean what woman (or man for that matter!) can resist the young, fitted sweater wearing, Microsoft CEO William Gates? That's right Bill - you throw that
disc
disk at the camera. They love that.
Read More

| Monkey Methods
Posted by Categories: Misc. Tech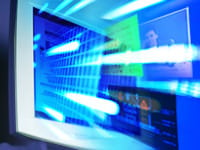 The LA Times has an article discussing a few people who have become so fed up with spyware and viruses found on the internet that they have physically cut themselves off from the world wide web. Cancelling their broadband connections and unplugging the cable, these displeased netizens have decided that the malware was not worth the hassle. Computers freezing, records being lost and deleted, computers screetching to a halt. The web was not designed for this kind of abuse. Criminals and thiefs thrive in cyberspace, where they attack unsecure online stores and steal credit card numbers from unsuspecting shoppers.
I don't know if I would ever reach the point where I stop using the internet, but only because I have protected myself well. I never see popup ads or spyware on my computer thanks to all the work I've put into it, and that makes for an enjoyable experience. The few times I see something, the damage control is quick and only a minor irritation. But I have stopped watching TV, and I don't go to the movie theater much anymore, because I dislike being forced the ads. So I certainly understand. One day, the world will progress.
Read More

| LA Times
Posted by Categories: Misc. Tech
There's a new pill out, and this one is guaranteed to give you a temperature. No, it wont make you sick - but it will tell you what your body temperature is. The little pill, called VitalSense, has a wireless transmitter to send your accurate body temperature to its receiver. There are several things that the company hopes to build upon with this device, such as a more accurate heart rate monitor.
Read More

| VitalSense via engadget

Posted by Oscar M. Cantu Categories: Misc. Tech

How would you like to view over 1,000 surveillance cameras over the world? Perhaps maybe you own such a camera. Apparently a simple search on google reveals a list of over 1,000 surveillance cameras over the world. This information has spread over the internet through many web blogs since Thursday. Camera manufactures Axis Communications and Panasonic were not able to be reached for comment on Friday.
So what are the queries? To find Axis cams, search for inurl:"view/index.shtml". To find others, try inurl:"ViewerFrame?Mode=".
Read More

| Boing Boing
Posted by Categories: Misc. Tech

The CAN-SPAM Act has been credited with recent gains in the war on spam; however, it is becoming more apparent that the spammers are beginning to employ a new technique that is destabilizing the Internet's DNS structure. The technique involves sending mass mailings in the middle of the night from a domain that has not yet been registered. After the mailings go out, the spammer registers the domain early the next morning. The spammers are hoping this will minimize their visibility and make it more difficult to track. The problem arises when the DNS servers on the internet attempt to resolve the domain names, since they do not exist, it causes delays and timeouts on the DNS servers and backups in SMTP message queues. This virtually slows down and stops name resolution.
Read More

| eWeek

Posted by Oscar M. Cantu Categories: Misc. Tech, Portable Audio / Video

How would you like to subscribe to a satellite video service just as you are able to subscribe to satellite radio? Sirius Satellite Radio Inc. is planing to provide children's video service in 2006. This will allow anyone with a subscription to view children's programs to their automobile's video monitors. No more dealing with scratched DVDs or that same DVD of the Teletubbies playing over and over again.
Read More

| Reuters
Posted by Hector Martinez Categories: Cameras, Cell Phones, Handhelds, Home Entertainment, Misc. Tech, PC / Laptop, Portable Audio / Video, Software, Video Games, Wireless / WiFi

Pretty soon, we're going to be flooded with lots of news on all the new gear products coming out later this year and beyond. It's because the annual Consumer Electronics Show opens up this week in Las Vegas. The show runs January 6-9, and features a messload of exhibits showcasing the latest in everything from BlueTooth technology to home theatre to WiFi. Some of the major products that debuted in past CES shows include plasma TV's, HDTV, CD's and DVD's. It's just huge, with some 129,000 attendees. Special events to look out for this year include a pre-show keynote speech by Bill Gates, and a show-floor gaming competition. Speaking of games, PSXExtreme reports that details on the Sony PSP's US launch, pricing, and titles will all be revealed at the show.
© Gear Live Inc. – User-posted content, unless source is quoted, is licensed under a Creative Commons Public Domain License. Gear Live graphics, logos, designs, page headers, button icons, videos, articles, blogs, forums, scripts and other service names are the trademarks of Gear Live Inc.