Posted by Hector Martinez Categories: Misc. Tech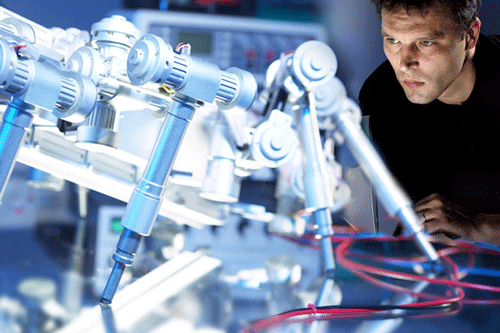 University of Bremen researcher Frank Kirchner has developed a creepy-moving scorpion-like robot, which is now being evaluated by NASA for use on Mars and other planets. Apparently walker-type bots like this one are able to get into the deep crevices that conventional wheel-based vehicles aren't able to reach. It looks like something assembled from the scraps of a Terminator machine. But don't just take my word for it, click here to see a movie with the robot in action.
Read More

| Nature.com
Posted by Hector Martinez Categories: Misc. Tech

Night spying would be so much more fun if you could do it in color instead of grainy green. The TNO research lab in Soesterberg, Netherlands thought the same thing too. Their new night vision goggles produce natural-looking color by sampling daytime images in the landscapes where the system is expected to be used. Stored in memory, those colors are then mapped to the various shades of grey/green detected through existing technology, producing an image that allows better clarity and depth perception. Those episodes of Cheaters and the Surreal Life may never be the same.
Read More

| New Scientist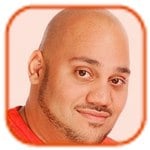 Posted by Andru Edwards Categories: Misc. Tech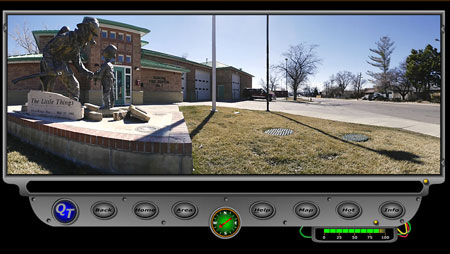 Jux2position has just come out with a massive, totally interactive virtual reality tour of the city of Denver and its surrounding areas. I have been playing with it for a few minutes, and while I have no interest in Denver whatsoever, this is very cool. You are able to zoom in an any part of the city, and can click on points of interest to see real photos of that area. It works quite well. I would love to see this happen for more major cities across the US.
Read More

| AroundDenver.com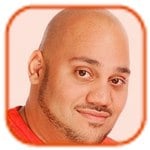 Posted by Andru Edwards Categories: Misc. Tech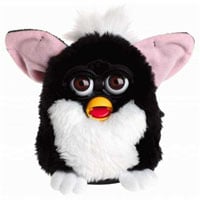 In a move that is sure to excite the masses, Hasbro has announced that they will be debuting a new and improved Furby line this fall (finally!). If you don't remember what that is, let me school you for a moment. The original Furby debuted in 1998 and instantly became a fad
national phenomenon. Stores had trouble keeping up with the demand for the furry stuffed animal that spoke its own language, and it was banned from the Pentagon because it was said that Furby could learn. The new Furby is said to be bigger than the original, and have an even greater vocabulary than the first.
Read More

| CNN Money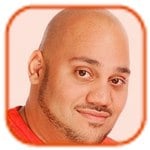 Posted by Andru Edwards Categories: Corporate News, Misc. Tech, PC / Laptop, Video Games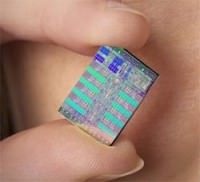 Big news out of the STI camp today, as they finally took the wraps off of the Cell processor that we have heard so much about over the past year as it relates to the Playstation 3. However, what you may not have known is that the Cell will have a major impact on much more than just the videogame industry. You see, the Cell is a major evolution in processor technology, and companies like Intel, AMD, nVidia, ATI are all taking watch. STI just one upped them all in a major way. I have taken the liberty of rounding up some of the more interesting articles from all over the interweb that will help you understand just what the Cell is all about:
Tom's Hardware
Forbes
PC World
Times Online UK Cell Q&A
Posted by Categories: Misc. Tech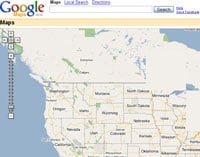 For years I have tried a million map services and, more often than not, they all sent me to a dead end where the road I was looking for is across a highway - or just plain didn't exist. Enter Google's latest project - Google Maps. I did a few searches on Google Maps where I knew the fastest route like the back of my hand. Most sites like Mapquest and Yahoo Maps would take me a round about way, but Google used all the backroads I take to give me the fastest route. Google appears to be using TeleAtlas for its mapping data. The coolest feature is the ability to drag and zoom around the map, and its pretty darn fast as well, no waiting forever for the page to reload when you hit the zoom button. One negative that I found was that you have to put a street number in, whereas with MapQuest you can put just a street and it will display a range of numbers to pick from. Thats a minor price to pay though for one of most accurate map services I have seen in a while. Remember, all user experiences may not be the same, but for me this is taking a front seat in my favorites folder.
Read More

| Google Maps
Posted by Hector Martinez Categories: Misc. Tech, Movies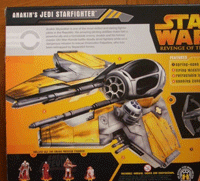 JoeToy.com recently posted photos of some new toy models based on the upcoming Star Wars film: Revenge of the Sith. Looks like they're trying to meld the vehicles with Episode IV - VI storylines, but I don't think it looks all that great. In any case, in the past few months, there have been all sorts of information leaks about the film, enough to give away the entire plot. StarWars.com already has pictures of the new villain, General Grievous. And this image from Rebelscum.com has a listing of major plot points (Spoiler Warning!) as described on the upcoming trading cards.
See More

| Grievous' Wheel Bike
See More

| AT-RT Model
Posted by Categories: Misc. Tech, PC / Laptop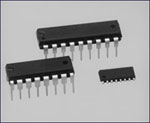 Researchers at Hewlett-Packard have invented a new type of microcomputing technology known as the crossbar latch that could potentially replace the transistor used in computers today. Transistors, which are the basic element of computing, have reached the limit on size that can be fit on a single chip. This new crossbar latch would be mere nanometers in size. If computers are going to get any smaller while still getting faster, new ways such as this need to be found. These new relays could potentially allow computers to be thousands of times faster than today's computers. "This could someday replace transistors in computers, just as transistors replaced vacuum tubes and vacuum tubes replaced electromagnetic relays before them." As a student studying Electrical Engineering, it kinda makes me wonder why I'm still taking all these Analog Electronics classes! Luckily, HP says that transistors will still be used for decades to come in silicon embedded chips.
Read More

| CNN.com
Posted by Hector Martinez Categories: Misc. Tech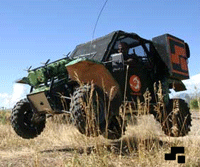 Do we even need to explain how cool this thing is? Guess so. As if gunning down your friends in a hail of hard paint pellets wasn't fun enough, now you can do it Halo-style in a rugged military off-road vehicle. The Razorback, used by Team SpecOps in their simulated missions, is built on the chassis of an actual Israeli reconnassance vehicle. It features built-in air tanks used for two door gunners, and a low-level rocket launcher for Nerf and shotgun rounds. It's not invincible though: the team is gracious enough to mark a "kill zone" for the tank, which can be found on the front passenger fender, marked by an orange bulls eye. And if you're lucky enough to win a raffle at one of their skirmishes, you can be eligible for a "tour-of-duty" at the main gunner or side gunner positions.
Read More

| Team SpecOps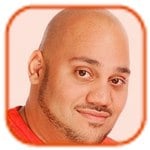 Posted by Andru Edwards Categories: Misc. Tech, Software, Video Games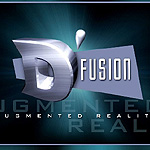 Okay, I know this isn't the Revolution - but we all know that Nintendo has been talking a lot about how they plan to introduce a new way of playing games with their next generation console. Many a gamer has been scratching their head, theorizing on what exactly the technology would bring to the table. As soon as I saw this video, I thought "THAT"S revolutionary." Check it out - Total Immersion's D'Fusion software solution allows for real-time video capture and perfect merges between video streams and 3D objects. All you need is a camera, a few sensors, and a HUD. This turns your world into an immersive gaming experience, where you are IN the game…or where the game is all around you. Words cant really describe this, so just check out the video. What do you think?
Edit: Here is another video file (80 MB)
© Gear Live Inc. – User-posted content, unless source is quoted, is licensed under a Creative Commons Public Domain License. Gear Live graphics, logos, designs, page headers, button icons, videos, articles, blogs, forums, scripts and other service names are the trademarks of Gear Live Inc.