Posted by Hector Martinez Categories: Misc. Tech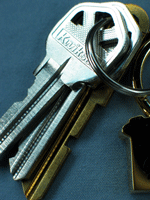 Residential door hardware companies will soon be shifting to radio-signal devices, if it follows the trend in the automotive industry, experts say. Consider the 2006 Lexus GS sport sedan, on sale next month. USA Today reports that when a driver carrying an electronic fob steps within a few feet of the GS, the doors or trunk can be opened without a key. Of course, there are already naysayers that claim the system is hackable, though Texas Instruments claims that there has never been a security breach. The article also cites the similar example of hotels, which now almost exclusively use electronic cards for room entry. Yeah, except for when a magnetic device in your pocket renders the card useless and you're stuck outside. Still, the concept of electronic house keys may yet be an inevitable evolution of our way of life.
Read More

| USA Today
Posted by Hector Martinez Categories: Misc. Tech
I can't wait to take a trip to Japan someday. They always seem to get the coolest stuff first out there. Take this new Professor's Cube, for instance. Having one of these sitting on your desk will show everyone you're just too smart for the regular edition. I'd love to let some friends try it, just to see them go permanently insane from the frustration. I don't get it…all you have to do is rearrange the stickers.
Read More

| Japan Today
Posted by Categories: Misc. Tech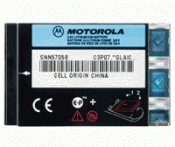 High octane MP3s are soon to be a reality. DTI Energy of California has joined the small group of licensees trying to create fuel cells using methanol as a base. Methanol, air and water are combined to create a thermodynamic (heat releasing) reaction between the hydrogen in methanol and oxygen, which produces electricity. These fuel cells are estimated to be 5 times more powerful then standard batteries, and when they run out, you simply refill the methanol. Estimates say these cells are ten times more powerful than Lithium Ion batteries.
Read More

| DTI Energy

Posted by Oscar M. Cantu Categories: Misc. Tech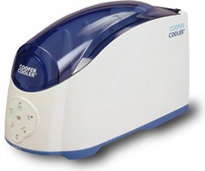 How many times have you wandered to the refrigerator to get yourself a nice chilled beverage and find that there are none? No one wants to put more warm ones in there and wait until they cool down. Thanks to the Cooper Cooler, you won't have to wait that much longer. With some water and ice, you can "Chill-On-Demand" any beverage of your choosing to a cold drinking temperature of 43 degrees fahrenheit. According to the website, this little gadget can chill a can in 1 minute, bottles in 3.5 minutes, wine bottles in 6 minutes - plus it will not cause carbonated beverages to foam or fizz over upon opening. This is definitely a great product for those who throw parties often or have pesky roommates that never refill the refrigerator when they take the last beer
soda. You can grab one for $89.99 USD.
Read More

| Cooper Cooler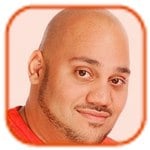 Posted by Andru Edwards Categories: Misc. Tech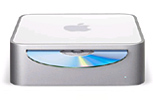 Our favorite free site network (aside from our own) is back at it again, this time upping the ante and offering some more expensive electronics for free. OfferCentric has launched three brand new sites offering notebook PC's, Mac mini PC's, and iPod shuffle MP3 players. Click the links to sign up, and if you complete an offer, we will add your referral link to this story. Also, feel free to post your link in the comments. Good times.
Oh, and don't forget to use Gear Live QuickTrade! to make getting referrals simple.
Member referral links:
Scilynt - http://www.notebooks4free.com/default.aspx?r=167470
Scilynt - http://www.macminis4free.com/default.aspx?r=168003
i7believe - http://www.macminis4free.com/default.aspx?r=170117
Duncanma - http://www.macminis4free.com/default.aspx?r=171215
Watcher - http://www.notebooks4free.com/default.aspx?r=168099

Posted by Oscar M. Cantu Categories: Misc. Tech, Portable Audio / Video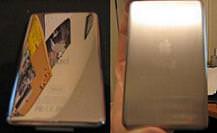 If you are like most iPod owners, you hate seeing fingerprints on the back of your super chic device. What can you do to solve this problem? Simple! Grab some Brillo and give it a brushed metal look. As you can see in the image, the brushed metal look actually fits all the rest of Apple's designs. Not only will you have eliminated finger prints on your shiny iPod, but it looks great! NewSlang.org has an article detailing the simple steps to achieving great results. Of course, you can also just use a Pod Shield and keep the luster.
Read More

| New Slang
Posted by Hector Martinez Categories: Misc. Tech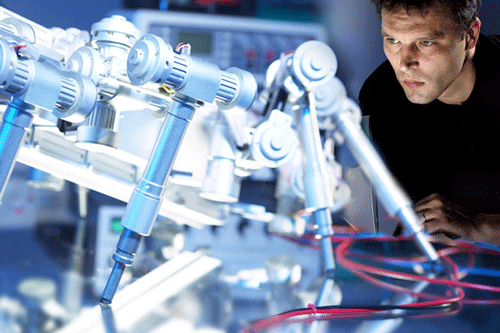 University of Bremen researcher Frank Kirchner has developed a creepy-moving scorpion-like robot, which is now being evaluated by NASA for use on Mars and other planets. Apparently walker-type bots like this one are able to get into the deep crevices that conventional wheel-based vehicles aren't able to reach. It looks like something assembled from the scraps of a Terminator machine. But don't just take my word for it, click here to see a movie with the robot in action.
Read More

| Nature.com
Posted by Hector Martinez Categories: Misc. Tech

Night spying would be so much more fun if you could do it in color instead of grainy green. The TNO research lab in Soesterberg, Netherlands thought the same thing too. Their new night vision goggles produce natural-looking color by sampling daytime images in the landscapes where the system is expected to be used. Stored in memory, those colors are then mapped to the various shades of grey/green detected through existing technology, producing an image that allows better clarity and depth perception. Those episodes of Cheaters and the Surreal Life may never be the same.
Read More

| New Scientist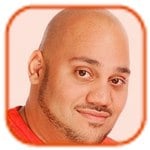 Posted by Andru Edwards Categories: Misc. Tech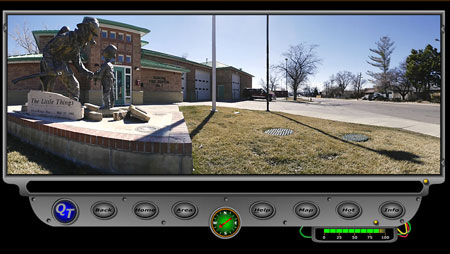 Jux2position has just come out with a massive, totally interactive virtual reality tour of the city of Denver and its surrounding areas. I have been playing with it for a few minutes, and while I have no interest in Denver whatsoever, this is very cool. You are able to zoom in an any part of the city, and can click on points of interest to see real photos of that area. It works quite well. I would love to see this happen for more major cities across the US.
Read More

| AroundDenver.com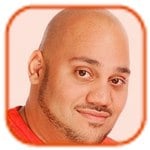 Posted by Andru Edwards Categories: Misc. Tech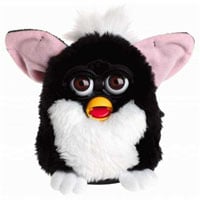 In a move that is sure to excite the masses, Hasbro has announced that they will be debuting a new and improved Furby line this fall (finally!). If you don't remember what that is, let me school you for a moment. The original Furby debuted in 1998 and instantly became a fad
national phenomenon. Stores had trouble keeping up with the demand for the furry stuffed animal that spoke its own language, and it was banned from the Pentagon because it was said that Furby could learn. The new Furby is said to be bigger than the original, and have an even greater vocabulary than the first.
Read More

| CNN Money
© Gear Live Inc. – User-posted content, unless source is quoted, is licensed under a Creative Commons Public Domain License. Gear Live graphics, logos, designs, page headers, button icons, videos, articles, blogs, forums, scripts and other service names are the trademarks of Gear Live Inc.