Find Our Latest Video Reviews on YouTube!
If you want to stay on top of all of our video reviews of the latest tech, be sure to check out and subscribe to the Gear Live YouTube channel, hosted by Andru Edwards! It's free!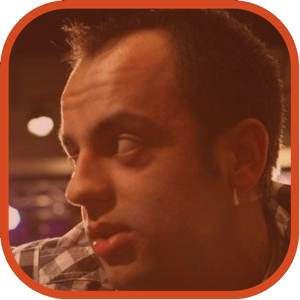 Posted by Andrey Malskiy Categories: Misc. Tech, Transportation,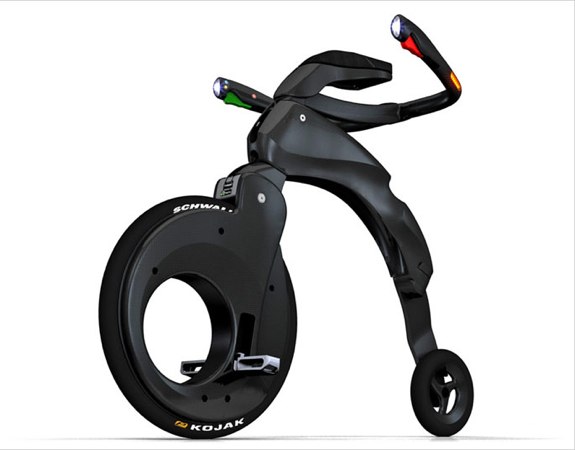 We all remember the Penny Farthing bikes, right? They featured one oversized wheel and no pedals. Whether you saw it in an old British flick or in a book, we never thought that the style would make a comeback. We were wrong. YikeBike, a small company across the pond, is aiming resurrect the Penny Farthing bicycle.
Once you get past its odd look and the slight discomfort of the seat, you may actually fall in love with one of these. There's certainly some good to like about the YikeBike. It's sleek, slim, and when folded up is about the size of a suitcase. Furthermore, for those that travel into the city by bus or train, you can use a TikeBike once you leave public transportation to get to your destination. All that said, there are a few things we definitely don't like about this thing. The YikeBike is an electric-powered bicycle which uses break regeneration to slow itself down when you let off the gas. So you can never completely come to a stop, unless you bail out. The price of the YikeBike may also leave you screaming, as it's priced at $3,800 for the carbon fiber model, and $2,000 for the aluminum version.
Translogic's Bradley Hasemeyer skimmed across the pond to try the YikeBike for himself, check out his test ride after the jump!
Click to continue reading YikeBIke introducing a modern Penny Farthing-style electric bike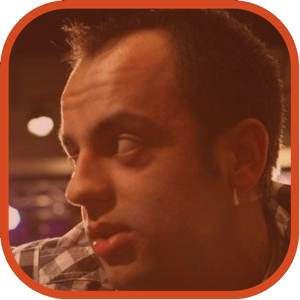 Posted by Andrey Malskiy Categories: Internet, Misc. Tech, Transportation,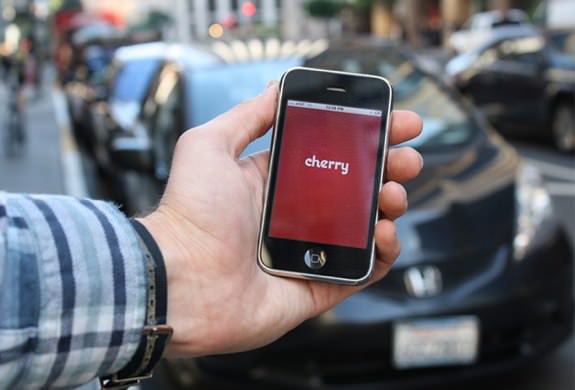 I'm very picky when it comes to how my car is washed. I'm not a fan of the drive-thru carwashes that seemingly miss many spots, and sometimes even scratch it. That's why I'm envious of those folks who are lucky enough to live in the Bay Area, as you now have a new option—Cherry!
Cherry is a mobile car wash service. You can schedule the car wash from anywhere, using the Cherry Web site or handy mobile app. Within 20 minutes or so, someone will come by and start washing your car. Payment of $29 is accepted through the app or website as well. Your vehicle is tracked using geotags, so (in theory) you don't even have to meet the person washing your car. Convenience? I think so.
Cherry says that the company only uses 3 gallons of water to wash up to six cars. We're not sure how that works, but it seems to be a viable business venture in a state such as California, which has implemented car-washing bans. Cherry plans to expand its services beyond the Bay Area in the future. For 29 bucks we'd be more than happy to have them wash our cars here in Seattle.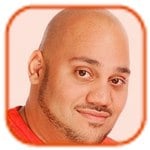 Posted by Andru Edwards Categories: Accessories, CES, CES 2012, Home Entertainment, Misc. Tech,

Aside from a ton of headphones, Monster also announced its HDP 950G+ GreenPower Bar and HDP 1250G+ GreenPower PowerCenter this mornings at CES 2012. These energy-saving accessories allows the user to select outlets that can be automatically shut off when devices are in standby mode, thus reducing wasted energy costs from "vampire" draw. They also keep your components safe with automatic voltage regulation in the event of energy spikes and surges. the HDP 950+ is the entry-level model and will sell for $199, while the HDP 1250G+ offers the maximum benefits for home theater, and will sell for $229.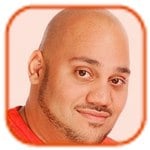 Posted by Andru Edwards Categories: Misc. Tech, Videos,
You know how you have all those pennies stored away somewhere in a jar, or some sort of awkward spot in your car? Of course you do, because no one wastes their time using pennies to make purchases, unless they're clueless or trying to pull some sort of sick joke. Check out the video above, which explains why the penny needs to be abolished from the United States currency, as it's a burden on the economy.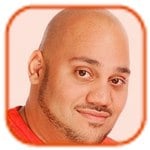 Posted by Andru Edwards Categories: Misc. Tech, Science,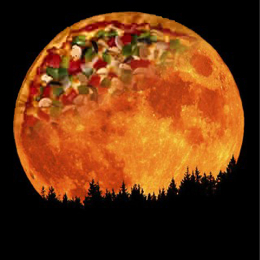 According to the Japanese branch of Domino's Pizza, the company says it will have a branch affiliate on the moon at an undetermined time in the future.
"We started thinking about this project last year, although we have not yet determined when the restaurant might open," said Tomohide Matsunaga, a spokesman for Domino's in Japan.
"In the future, we anticipate there will be many people living on the moon, astronauts who are working there and, in the future, citizens of the moon."
Click to continue reading Domino's vows to deliver pizza on the moon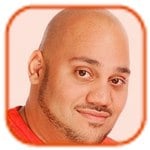 Posted by Andru Edwards Categories: Editorial, Features, Misc. Tech,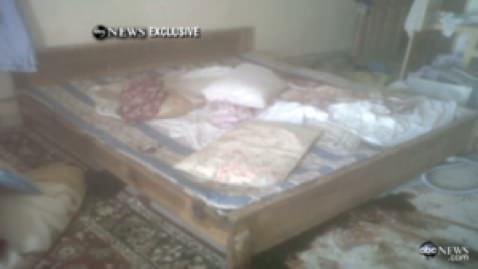 Osama bin Laden has likely stayed off the grid for the past decade in order to evade capture, but was it his aversion to tech that actually did him in?
During a late-night press briefing on bin Laden's death, the White House said that the Abbottabad, Pakistan's compound's lack of an Internet connection was one of the things that tipped off investigators.
"It's also noteworthy that the property is valued at approximately $1 million but has no telephone or Internet service connected to it. The brothers had no explainable source of wealth," a senior administration offical told reporters.
The brothers in question are a trusted bin Laden courier and his sibling. The White House said intelligence officials became aware of this courier four years ago thanks to information provided by detainees, but only uncovered his location in August 2010.
White House officials said they were "shocked" by the compound.
Click to continue reading Was it Osama bin Laden's aversion to tech that got him killed?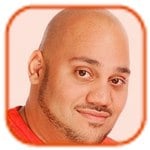 Posted by Andru Edwards Categories: Cell Phones, Editorial, Features, Internet, Misc. Tech,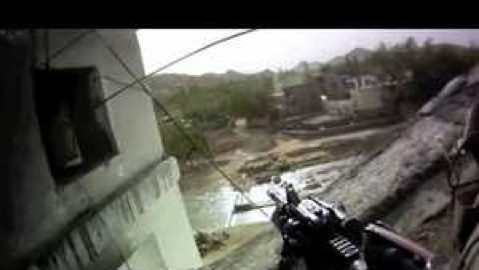 Osama Bin Laden's death is a clear victory in the war on terror for the U.S., but as someone who was working in New York City on September 11, 2001, this event also highlights just how much has changed in the world of technology, communication and news dissemination in the last 10 years.
Nearly a decade ago, I marveled at how technology allowed us to not only learn about the attack on the World Trade Center, but experience it as it unfolded. Back then, I relied heavily on AOL's Instant Messenger to communicate with my team in the office and those scattered around the country. As a result, AIM was a constant presence on my desktop and it's through that platform that I learned of the first jet hitting one of the towers. With that distressing information in hand, our staff gathered in a conference room to watch TV news on a larger projection TV. As a result, we all witnessed the second plane hit the other tower and knew we were under attack.
I used AIM throughout the day to stay in touch with family, friends, and co-workers. Most of my news updates, however, were delivered via TV and radio. There was no Google News, no Facebook, no Twitter, or YouTube for anyone to post eyewitness accounts.
Last night, much of the world learned of Osama bin Laden's death hours before President Barack Obama announced it in a televised news conference at roughly 11:35pm Eastern. Back in 2001, those sharing news about the airplane hitting one of the World Trade Center towers were simply repeating what they had seen on local television networks. Real news was rarely traded on the point-to-point instant messaging service. In fact, there was no concept of a viral network or participants simply sharing what they were experiencing to a wider group without thought of import or impact.
Click to continue reading 9/11 through bin Laden's death: How tech has changed over the years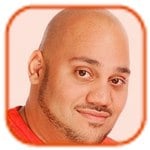 Posted by Andru Edwards Categories: Misc. Tech,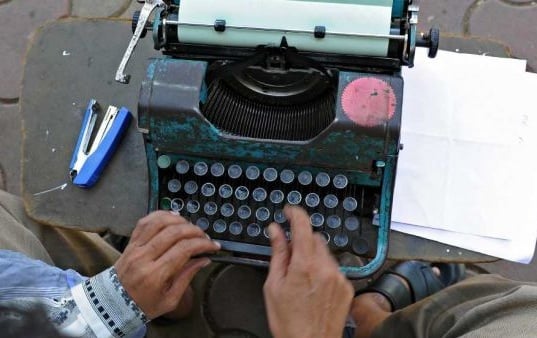 Update: Contrary to the original reports, it seems there are still typewriters being made in China, Japan, and Indonesia. So rather than being the death of the typewriter, this is just another nail in the coffin.
You might want to be sitting down for this. It's time to say your goodbyes, because the world's last remaining typewriter factory, Godrej & Boyce in Mumbai, India, is closing its doors.
Although typewriters have long been obsolete in the West, they remained popular in India for a long time. However, Godrej & Boyce stopped production in 2009, and now its inventory has dwindled to just 500 machines, most of which are Arabic-language models, and no more will be made. It's a different tune than the company was singing back in the '90s, when it produced 50,000 typewriters a year, a third of India's total output of 150,000 units, India's Business Standard reports.
"From the early 2000s onward, computers started dominating," Godrej & Boyce's general manager of operations Milind Dukle told the Business Standard. "All the manufacturers of office typewriters stopped production, except us. [Until] 2009, we used to produce 10,000 to 12,000 machines a year."
When Godrej & Boyce opened in the 1950s, the Business Standard says the typewriter was a "symbol of independent and industrialized India." More than half a century later, one of the company's plants in Shirwal that closed in 2009 was morphed into a refrigerator factory.
Click to continue reading The typewriter is dead as the last factory closes its doors (Updated)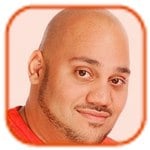 Posted by Andru Edwards Categories: Accessories, Misc. Tech, Transportation,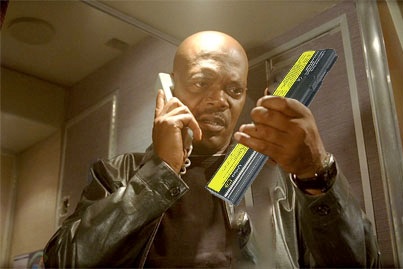 The U.S. House of Representatives has passed a law that would bar the Obama administration from limiting shipments of lithium-ion batteries by air.
The proposed rule by the Pipeline and Hazardous Materials Safety Administration and the FAA would have eliminated exceptions for small lithium batteries, classifying them as "Class 9" hazardous cargo, and requiring a number of labeling and other safety regulations.
The House will have to reconcile its legislation with the Senate before President Obama can sign a unified joint bill, as Bloomberg noted.
There have been numerous incidents of batteries short-circuiting, and many of those have involved airplanes. (The last major battery incident involved Sony, in 2008; that recall then, however, did not cover airplanes.) The proposed rule noted that out of 21 and 44 incidents involving lithium batteries since 1991 involved passenger aircraft; of those, 16 involved carry-on luggage, and one involved checked baggage. Twenty-three incidents involved cargo aircraft, presumably in pallets of batteries being transported by air.
Click to continue reading US House bars limitating lithium-ion battery shipments on planes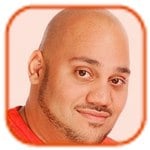 Posted by Andru Edwards Categories: Internet, Misc. Tech,
AUSTIN - Just as SXSW attendees were landing in Austin and heading to their first conference sessions, news and images of the terrible tsunami that hit Japan were hitting the Web. Organizers acted quickly to create a site (sxsw4japan.org) that not only accepts contributions, but also enables attendees to do what they do best, share the news and create their own support networks.
The goals of sxsw4japan.org are simple:
DONATE: Make a donation or text your donation to 90999
SHARE: On the Web, on Twitter, mention it in your SXSW talks with #sxswcares and #sxsw4japan
CREATE A FUNDRAISING PAGE: Start a page so your friends/family can donate to disaster relief.
The original goal of $10,000 has been doubled to $20,000. So far the site has raised more than $15,000 with two days remaining.
SXSW organizers are also encouraging attendees to like the Facebook page of DogBlessyou.org. The site, which is affiliated with the Annenberg Foundation, is donating $1 for every person who "likes" they page over the next few days.
Click to continue reading SXSW organizers rally to collect tsunami relief
© Gear Live Inc. – User-posted content, unless source is quoted, is licensed under a Creative Commons Public Domain License. Gear Live graphics, logos, designs, page headers, button icons, videos, articles, blogs, forums, scripts and other service names are the trademarks of Gear Live Inc.