Posted by John Goulden Categories: Microsoft, Software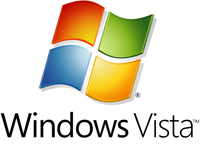 Microsoft has released their fourth preview of Windows Vista, this one entitled the Enterprise CTP (Community Technology Preview). With the name change (the previous beta was called Partner CTP), Microsoft is trying to draw attention to the features of Vista that benefit corporate customers. Migration utilities, enterprise deployment tools, Windows System Image Manager and an updated Management Console are some of the items geared for use in a business atmosphere. It's not all work and no play though, as this build (5308) also contains Windows Sidebar (which disappears/reappears just about every other build) and Gadgets (think widgets).
Considered a milestone, this build of Vista is the first to be called feature-complete. From this point on, there will be no new features added, and all testing will be geared for performance, bugs (removal that is), and tweaking based on user feedback. This is also the first release that is designed to be installable over an existing Windows XP installation.
The Enterprise CTP build is currently available on Microsoft Connect and reportedly will show up on MSDN today or tomorrow (at the time of this writing, its not on MSDN yet). The next scheduled release of Vista is 2Q 2006 and will be considered the end of Beta 2.

Read More

| TechWeb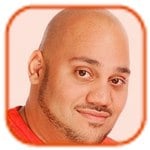 Posted by Andru Edwards Categories: Announcements, Features, Microsoft, Podcasts, Software, Video Games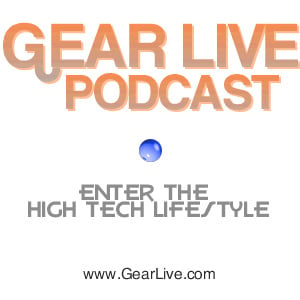 We are ramping up our efforts on the multimedia front. Of course, we have started our weekly video show, The Bleeding Edge. Now, we are hitting you up on a daily basis with our audio podcast. The daily shows will be much shorter (think 5-10 minutes), and will just cover interesting tidbits we found throughout that day. In today's episode:
Office 2007 News: We talk about the Office 2007 name, the death of Microsoft FrontPage, and what Microsoft might have up it's sleeve to replace their WYSIWYG editor in their next office suite.
PlayStation 3 Rumors: Will the PlayStation 3 be delayed to 2007? More importantly, will the thing cost you almost a grand just to get it home?
Here's how to get the show:
|Subscribe| - iTunes
|Subscribe| - RSS
|Download| - Enhanced AAC
|Download| - MP3
Voices: Andru Edwards, Sparky
Length: 10:43, 14.3 MB

IMPORTANT: We are surveying the listeners of our podcast to see what it is that people like, and more importantly, what they don't like. It is anonymous, and just takes a couple of minutes. If you have the time, we would appreciate it!
Don't forget to vote for us on Podcast Alley! Also, be sure to check out the Gear Live Odeo Channel, and subscribe there are well.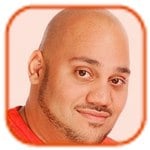 Posted by Andru Edwards Categories: Internet, Microsoft, Software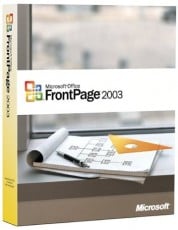 It looks like Microsoft is finally going to take their FrontPage web design software out back, and put it to pasture. According to PC World, Microsoft FrontPage sees the end of it's life cycle with the release of Microsoft Office 2007, formerly known as Office 12. FrontPage became popular in the mid-ninties, when people were just starting to realize what the internets were all about and decided they wanted a piece of the action. This was the first mass-market WYSIWYG web editor on the consumer level. Once Dreamweaver was noticed by the masses, FrontPage became seen as a joke. I mean, who wants 15 font tags in a block of text that only requires one?

Read More

| PC World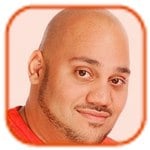 Posted by Andru Edwards Categories: Apple, Microsoft, PC / Laptop, Software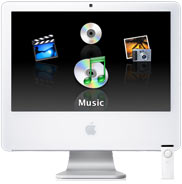 Microsoft has gone and confirmed the cause of why people are having so much trouble getting Windows XP and beta versions of Vista to boot on the Intel Macs. It seems that while Apple and Microsoft have both stated that they are not going to go out of their way to stop someone from running windows on a Mac box, Apple did choose to make it more difficult than it could have been:
Interest is also growing among Windows users, who cite the operating system's unparalleled selection of software and want to port it to run on Apple's stylish hardware. A Microsoft spokesman confirmed that neither Windows Vista nor XP will work "out of the box" with the MacIntels. The reason, said Microsoft, is because Apple decided not to install a piece of firmware optional to EFI called a Compatibility Support Module that was available from Intel.
So there you have it. If Apple had Compatibility Support installed, all of this may have been a whole lot easier. Our take, though, is that a power user won't want to have a dual-boot Mac/Windows machine. We certainly wouldn't. We would much prefer the ability to run Windows programs right inside of OS X, be it through WINE or an upgraded Virtual PC.

Read More

| Computer World

Posted by Frank Bisono Categories: Microsoft, PC / Laptop
Nice PC you just bought there, skippy. I'm sure that you won't mind paying for "protection" right? Oh - you mean you don't want to pay? That's until Gweedo and Uncle Bill come knocking on your door and carrying a baseball bat while demanding that $50 to "protect" your PC from the "bad guys" on the Internet. That's pretty much Microshaft's stance on protecting your PC. You see, apparently it isn't enough that you bought Windows, you also have to PAY for the priviledge of securing what Microsoft should have done to begin with. It's the good ol' Microsoft way of securing their bottom line you see.
Starting this June, Microsoft will begin to offer it's paid security services. They will now be competing against the likes of companies like Symantec and McAfeee, you know, those little software companies. Hey, if MSFT can take their money, why not right? Who needs 3rd party developers anyway?

Read More

| Silicon Valley

Posted by Frank Bisono Categories: Corporate News, Microsoft

Apparently Bill Gates has so much money, the standard IRS computers can't handle crunching his numbers. Get this, the IRS has a specially dedicated computer that exists for the sole purpose of dealing with the massive fortune of Billy Gates.
"My tax return in the United States has to be kept on a special computer because their normal computers can't deal with the numbers," he said at a Microsoft conference held in Lisbon.

"So I am constantly getting these notices telling me I haven't paid something when really it is just on the wrong computer," he added in comments broadcast on television.

"Then they will send me another notice telling me how bad they feel they that they sent me a notice that was a mistake," he said
Now doesn't your heart just bleed for Bill? If we only had his problems.

Read More

| News.com
Posted by John Goulden Categories: Internet, Microsoft, Software

With Firefox running rampant over what used to be Microsoft's hallowed ground - the Internet browser, the boys (and girls) at Redmond are trying to play catch-up. Today they released the newest public beta of Internet Explorer 7.0, dubbed "beta 2" (imagine that). Internet Explorer 7 promises to deliver increased security through protection against phishing and malware, tabbed browsing for easier navigation, RSS capability, improved CSS (cascading style sheets) support, and tools for deploying/managing IE7 in enterprise environments. Microsoft had taken a hiatus with the release of IE6, and had stated that there would be no new releases of Internet Explorer until Vista shipped. With Firefox rapidly eating away at their market share, Microsoft had little choice but to accelerate their browser development time frame. So, if you're a loyal IE user, or just curious, get your groove on by downloading the latest beta, but keep in mind that it's only compatible with Windows XP running SP2.

Read More

| Microsoft via IEBlog (MSDN)

Posted by Frank Bisono Categories: Microsoft, Video Games
Ok, so this post highlight part of the problem in corporate America - obessive, dilusional, stupidity by lawyers. Apparently this video was deemed too objectionable by Microsoft attorneys and was pulled. Give me a break, I was laughing so hard I almost lost control of some bodily functions. It's a shame this didn't air…but you can see it right here.
Posted by John Goulden Categories: Microsoft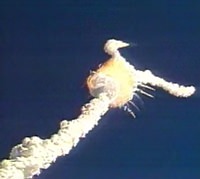 To divert from our normal gadget news, where were you twenty years ago? For those of you too young to remember, tomorrow, January 28th, 2006 marks the 20th anniversary of the space shuttle Challenger disaster. I distinctly remember being in school when the news broke, and watching with the rest of the class, the news on TV as we tried to absorb it all. My classmates and I were too young to have first-hand knowledge of the Apollo 1 event, and the tragedy unfolding before us was a shock of the highest magnitude. James Oberg, a columnist at MSNBC who spent 22 years at NASA, has an article describing 7 myths of the disaster, and what the facts really are.

Read More

| MSNBC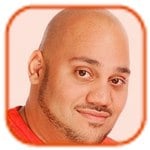 Posted by Andru Edwards Categories: CES, CES 2006, Microsoft, Mods / Hacks, Video Games, Videocasts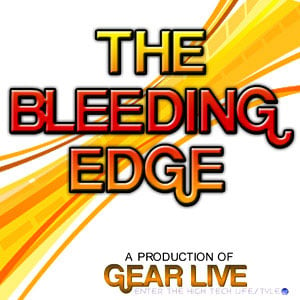 At CES, we spent some time with CoolIT Systems. These are the guys that were touting their liquid-cooled Xbox 360. In fact, CoolIT seems to be headed to the forefront of the PC cooling market, and we will have a look at their main products shortly. For now, check out this video of the liquid-cooled Xbox 360. We took some time to talk with Geoff Lyon, CoolIT's CEO, to get the scoop on how they got their Xbox 360 to stay chilled. Here's how to get the video:
Bleeding Edge iTunes Feed: Subscribe
Bleeding Edge Video Feed: Subscribe
iPod Video: Download Here
H.264: Download Here
Be sure to check out some images of the liquid-cooled 360 after the jump.
Here's how to get the show:
|
Download
| - iPod-formatted H.264
|
Download
| - MPEG-4
Click to continue reading CES 2006 Video: Liquid-Cooled Xbox 360 From CoolIT Systems
© Gear Live Inc. – User-posted content, unless source is quoted, is licensed under a Creative Commons Public Domain License. Gear Live graphics, logos, designs, page headers, button icons, videos, articles, blogs, forums, scripts and other service names are the trademarks of Gear Live Inc.