Find Our Latest Video Reviews on YouTube!
If you want to stay on top of all of our video reviews of the latest tech, be sure to check out and subscribe to the Gear Live YouTube channel, hosted by Andru Edwards! It's free!
Posted by Nino Marchetti Categories: Accessories, Microsoft,
Microsoft looks like they will be getting into the computer bags and business accessories market via a deal announced with Samsill Corporation, a maker of business cases, media storage, ring binders and sheet protectors. The first Microsoft branded products under this deal should begin appearing in the first quarter of 2007.
Under the terms of the arraignment, "Microsoft and Samsill will collaborate to develop a full line of computer cases and business accessories targeted to young, tech-savvy consumers as well as business professionals striving to stay connected in the digital age. The new products will be designed to assist consumers in transporting, protecting and organizing a variety of technology-related devices, accessories and media."
Samsill will manufacture, market and sell the products with the Microsoft brand, while Microsoft assists in the development. The Microsoft branded bags and other accessories will be distributed via retail and commercial channels including office and consumer electronics stores.
Read More

| Samsill Press Release
Posted by John Goulden Categories: Home Entertainment, Microsoft,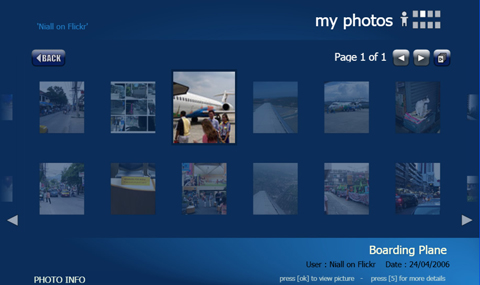 One of the things that makes Flickr so popular is its extensibility. Leveraging that strength is Mobilewares, a software developer from Australia, who is in the process of crafting a Flickr plugin for Windows Media Center. The plugin, known as Big Screen Photos, is in beta form and free to download for your perusal. It should be noted that Big Screen Photos relies heavily on Microsoft's WinFX technology (i.e., .NET v3), which also happens to be in beta. A potential double-whammy if ever there was one.
Features are abundant in the plugin as evidenced by the following:
Flickr Functionality
* Browse and View Photo's directly from Flickr online in the thumbnail viewer (no need to download any pictures) – and view them full screen or as a slideshow.
* Access your own Flickr account – and browse and view public/private photos from you and your contacts. (Multiple accounts are supported).
* Browse and Search Groups, Photosets, "Interestingness", Recent Photos, Taglists, Contacts and more. (Virtual Onscreen Keyboard provided).
* Access Detailed User and Photo Information and drill down on metadata.
* User Consent Tool - provides an easy to use tool for adding and granting 'Consent' for accessing your Flickr user accounts.
Windows, Media Center and Xbox360 Support
* Runs as a Media Center Addin - currently supports Windows Vista Media Center.
* Runs as a "standalone" program on Windows XP and Windows Vista Beta 2- works on non Media Center machines when launched in Internet Explorer. (and can be operated via mouse/keyboard without a remote control).
* Works via Xbox360 Extender - when used in conjunction with Windows Media Center.
* Enhanced Support for Xbox360 Media Center Remote Control and Joypad. (Provides additional buttons that can be used as shortcuts within Big Screen Photos)
Enhanced User Experience with Microsoft.NET v3
* Developed using Microsoft WinFX technologies (which will be launched as Microsoft.NET Framework v3 for Windows Vista - and will also run on Windows XP).
* Attractive and Intuitive User Interface provides a fast/responsive look and feel - featuring Animated Menu's and Buttons with realtime special effects such as fades, zooming and shadowing coupled with Multi-threaded Design.
* Scalable User Interface - via use of Vector Graphics, and on the fly graphics rendering (provided by WinFX) - ensures Big Screen Photo looks great at any resolution or screen size. (optimized for Letterbox and Widescreen aspect ratio displays).
Configuration and Themes
* UI Theme Support - allows you to customize the user interface with over 5 inbuilt color themes.
* Inbuilt Configuration – which allows you to change and Optimize your Experience for your machine/extender type.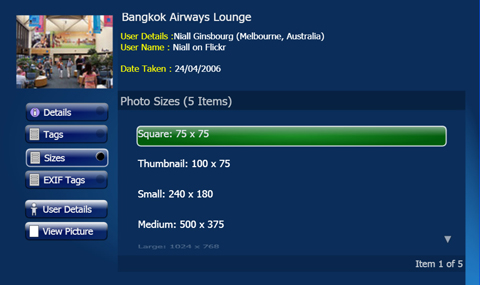 Everyone has to make a living somehow, and once Big Screen Photos is released from beta, Mobilewares will be charging for the plugin, however pricing is TBA.
Read More

| Mobilewares via eHomeUpgrade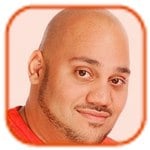 Posted by Andru Edwards Categories: Accessories, Cell Phones, Features, Microsoft, PC / Laptop, Product Reviews, Software, Videocasts,
In this episode, we show off Motorola's new ultraslim phone, a great travel bag by Pacific Designs, and more:
WEB GEMS
Windows Media Player 11
UNWIRED
Motorola SLVR Review
GIZMATIC
Rolling Lite Review

Here's how to get the show:
Subscribe: iTunes iPod / H.264 | iTunes MPEG-4 | RSS iPod Feed | RSS MPEG-4 Feed
|Download| - iPod-formatted H.264 (Mirror)
|Download| - DivX (Mirror)
|Download| - MPEG-4 (Mirror)
|Download| - PSP (Mirror)

IMPORTANT: We are surveying the viewers of our show to see what it is that people like, and more importantly, what they don't like. It is anonymous, and just takes a couple of minutes. If you have the time, we would appreciate it! As always, feel free to let us know what you think in the comments.
Here's how to get the show:
|
Download
| - iPod-formatted H.264
|
Download
| - MPEG-4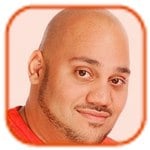 Posted by Andru Edwards Categories: Microsoft, Video Games,
For those who have been waiting, checking message boards, and resetting your Xbox 360 consoles for the hope of an update, tomorrow your wait will be over. Starting on June 6, 2006, Xbox 360 owners will be able to download the first major dashboard update for the console since it's launch. The Xbox 360 Spring Update will offer a multitude of enhancements, upgrades, and features. Here is a rundown:
Xbox Live Marketplace Enhancements
New background download manager gives gamers the ability to queue up and download six high definition items at a time including playable game demos, Xbox Live Arcade games, music videos and movie trailers while actively playing games or browsing the dashboard. As an added benefit, if gamers engage in multiplayer gameplay while downloads are in process, the new background download manager will automatically pause the download queue until the multiplayer session is complete ensuring a continuously optimal gameplay experience.
Updated Xbox Live Marketplace menus makes it easier for players to find and store all of their gaming and entertainment content. This includes the addition of new menus for media and entertainment content as well as enhanced menus making it easier for gamers to find what's new in each section as well as a quick view at all downloads by category.
Full remote control features for Xbox Live Marketplace videos allow gamers to fast forward and rewind at various speeds (2X-16X) during all videos downloaded from Marketplace.
Music Player Improvements
Custom background music now continues to play without interruption during game loads and when transitioning from game to game or disc content.
During music play, the music playback screen now showcase the artist, song title and time remaining on the song along with a visualizer showing which song on the playlist or album is currently playing.
DVD Movie Playback Upgrades
DVD movie bookmarking now allows gamers to pause a movie at any point, put in a game for gameplay and return to the movie at the exact point it left off.
Improved DVD movie playback for a smoother, higher quality viewing experience, including additional VGA support.
Posted by John Goulden Categories: Editorial, Google, Microsoft, Software,

Google continues to draw users with its suite of applications that can be accessed from practically anywhere you can access the Internet. One such application, Google Calendar, is especially nice as it helps answer the eternal question that friends and family members inevitably ask - "when are you free?". With a shared version of the Google Calendar they can answer their own question, but its lack of offline use and portability leaves a little something to be desired.
It turns out that there's a solution to the problem for those of us who use Microsoft Outlook as our personal information manager. RemoteCalendars is an open source plugin that allows you to import iCalendar-based files into Outlook, and with the latest release of version 5.61, allows you to perform two-way synchronization as well. RemoteCalendars is still a work in progress, but if you follow the instructions implicitly, there's a fair chance it will work as well for you as it did for me.

Read More

| RemoteCalendars
Posted by John Goulden Categories: Apple, Microsoft, Peripherals,

Not content to merely offer software for their nemesis Apple, Microsoft is set to produce a keyboard and laser mouse combo specifically for the Mac.
"Among the elements of Microsoft's announcement is a Wireless Laser Desktop for Mac's Comfort Curve Keyboard; Mac Modifier Keys, which provide "control, option and command" buttons; a "Zoom Slider" that enables magnification of digital photos and other media; favorites keys; an "Eject" key for CDs and DVDs; other "Hot Keys;" and a high-definition laser mouse."
Scheduled for a summertime release, the keyboard and mouse package has an estimated street price of $99.95 USD.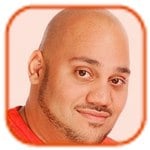 Posted by Andru Edwards Categories: Internet, Microsoft,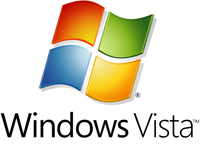 Microsoft has made it known that there will be two versions of Internet Explorer 7 available. Current Windows XP users will get IE7, while Windows Vista users will get the ultra-super Internet Explorer 7+. How cool is that? Well, apparently, not very. It seems that all the plus sign signifies is the addition of Protected Mode, Network Diagnostics, and Parental Control. These features are left out of the Windows XP version of the browser, which sparked the name change. Still, the fact that you can run IE7+ on Windows Vista Ultimate, alongside Office 2007 Ultimate has us feeling like a superhero.

Read More

| IE Blog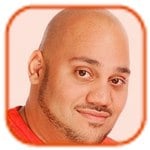 Posted by Andru Edwards Categories: Internet, Microsoft,
It usually annoys us when a company like Microsoft tries to push their own format over an established standard, but Windows Media Photo has piqued our interest. Looking to challenge the JPEG as the dominant photo format, Windows Media Photo will be fully supported in Windows Vista and Windows XP down the line. What's hot is that during WinHEC, which is where the format was introduced, a demo showed a WMP image with a 24:1 compression ratio that had more detail than the standard JPEG compressed similarly. Anything that can make web pages load faster while maintaining their quality is fine by us.

Read More

| Windows Media Photo Spec via DigitalTechNews
Posted by John Goulden Categories: Corporate News, Microsoft, Software,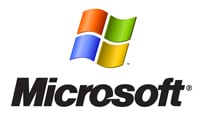 With WinHEC (Windows Hardware Engineering Conference) in full swing this week, it's not unusual that we see new builds of beta products float to the surface. This time around we have new builds of Loghorn Server and Windows Vista, both at build 5384, as well as Beta 2 of Office 2007.
Office 2007 Beta 2 is available as a public preview, and if you opt for the Professional Plus version, weighs in as a 550MB download. Per Ars Technica, "Office 2007 uses the new Microsoft Office Open XML file format, and will be broken down into seven different editions: Office Basic, Office Home and Student, Office Standard, Office Small Business, Office Professional, Office Professional Plus, and Office Enterprise.
* Basic includes Word, Excel, and Outlook
* Home and Student includes Word, Excel, PowerPoint, and One Note
* Standard includes Word, Excel, Outlook, and PowerPoint
* Small Business is the same as Standard plus Publisher and Outlook with Business Contact Manager
* Professional includes everything from Small Business plus Access
* Professional Plus comes with Word, Excel, Outlook, PowerPoint, Publisher, Access, InfoPath, and Communicator. It also includes Integrated Enterprise Content Management, Electronic Forms, and Advanced Information Rights and Policy Capabilities
* Office Enterprise adds OneNote and Groove 2007 to the Professional Plus package."
Unlike Office 2007, the new builds of Windows are not available to the public and can only be had from MSDN, Technet, or the beta program.

Read More

| Microsoft via Ars Technica
Read More

| Office 2007 Public Preview Site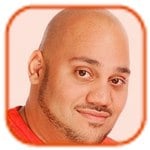 Posted by Andru Edwards Categories: Cell Phones, Features, Home Entertainment, Internet, Microsoft, Mods / Hacks, Portable Audio / Video, Product Reviews, Video Games, Videocasts,
In this show we show off Verizon Song Identity, get an inside look at Windows Desktop Search, and stream DivX to the Xbox 360:
THE WIRE
PSP Firmware Upgrade
Net Neutrality Bill Voted Down
GIZMATIC
ZVUE 200a
UNWIRED
Verizon Song Identity Service
WEB GEMS
Interview with Brandon Paddock, Windows Desktop Search
HACK ATTACK
How To Stream DivX To Your Xbox 360

Here's how to get the show:
Subscribe: iTunes iPod / H.264 | iTunes MPEG-4 | RSS iPod Feed | RSS MPEG-4 Feed
|Download| - iPod-formatted H.264 (Mirror)
|Download| - DivX (Mirror)
|Download| - MPEG-4 (Mirror)
|Download| - PSP (Mirror)

IMPORTANT: We are surveying the viewers of our show to see what it is that people like, and more importantly, what they don't like. It is anonymous, and just takes a couple of minutes. If you have the time, we would appreciate it! As always, feel free to let us know what you think in the comments.
Here's how to get the show:
|
Download
| - iPod-formatted H.264
|
Download
| - MPEG-4
© Gear Live Inc. – User-posted content, unless source is quoted, is licensed under a Creative Commons Public Domain License. Gear Live graphics, logos, designs, page headers, button icons, videos, articles, blogs, forums, scripts and other service names are the trademarks of Gear Live Inc.