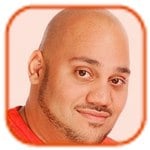 Posted by Andru Edwards Categories: Accessories, Corporate News, Features, HDTV, Home Entertainment, Microsoft, Video Games, Videocasts
In this special episode, we sit down with Microsoft's Peter Moore and hit him with questions about the Xbox 360. We sat with Chris from The Chris Pirillo Show, and of course, Andru, Jake, and Jesse of the Gear Live crew. We cover such topics as:
Lumines Live
Xbox Live Vision Camera
Xbox 360's lack of motion control
Xbox Live Anywhere
Games for Windows
HD DVD Player
PS3 built to drive Blu-Ray format
We want to thank Peter Moore for taking the time to sit with us for this interview session.
Here's how to get the show:
Subscribe: iTunes iPod / H.264 | iTunes MPEG-4 | RSS iPod Feed | RSS MPEG-4 Feed
|Download| - iPod-formatted H.264 (Mirror)
|Download| - DivX (Mirror)
|Download| - MPEG-4 (Mirror)
|Download| - PSP (Mirror)

IMPORTANT: We are surveying the viewers of our show to see what it is that people like, and more importantly, what they don't like. It is anonymous, and just takes a couple of minutes. If you have the time, we would appreciate it! As always, feel free to let us know what you think in the comments.
Here's how to get the show:
|
Download
| - iPod-formatted H.264
|
Download
| - MPEG-4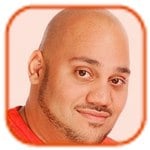 Posted by Andru Edwards Categories: Google, Internet, Microsoft
It looks like Windows Live is continuing it's quest to be your one-stop destination on the web for all your needs. Today, Windows Live Products launched over at http://products.live.com. Basically, if you have seen Google's Froogle, you have seen Live Products. It is a price comparison engine that allows you to search for items you are looking to purchase, with the goal of finding you the best deal. After trying it out ourselves, it seems to be just as much of a mess as Froogle is. Oh, and the best part:
Windows Live Product Search crawls the web and automatically extracts products available for purchase online. As this is done algorithmically, the name, image, description or price of the products is not guaranteed to be accurate.
Here's to hoping for a much improved shopping search experience.

Read More

| Windows Live Products
Posted by John Goulden Categories: Corporate News, Microsoft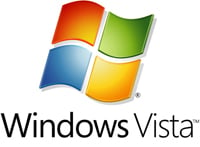 Research firm Gartner Group has released their findings that indicate Microsoft may have to delay the launch of Windows Vista even longer than previously planned. They point to Microsoft's past track record for major operating systems as a major indicator of the rocky road ahead for the software maker. If Microsoft still plans on a November 2006 release for their corporate customers, there's a little over five months to release Beta 2 and any Release Cantidates. Gartner indicates that sixteen months transpired between Beta 2 and the final release for Windows 2000, and they believe that Vista will require at least nine to twelve months to complete. However, they do believe that regardless of any problems encountered, Microsoft's fiscal year end in June 2007 would pressure them to release Vista no later than April to June of that same year.
Microsoft countered by
telling Gartner to go shove their opinions where . . .
saying that they "remain on track to deliver Windows Vista Beta 2 in the second quarter and to deliver the final product to volume license customers in November 2006 and to other businesses and consumers in January 2007". Better internal processes for handling feedback and bug reports are pointed to as aids in accomplishing what Gartner believes can't be done. A Microsoft spokesperson said "The changes we've made have allowed us to deliver a more complete test version of the product to customers earlier than ever before and to incorporate more timely and relevant feedback faster, and they will enable us to deliver the highest quality operating system ever built."
Our take on the situation? While we hope that Microsoft can stick to its stated release schedule, we don't want them to sacrifice quality simply to meet a deadline.

Read More

| Computerworld
Posted by John Goulden Categories: Home Entertainment, Microsoft, Music, Software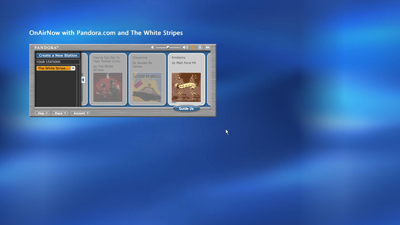 We've talked about Pandora before, a music service which recommends new music for you based upon your favorite artists. A plugin has surfaced to merge the power of Pandora with Microsoft's Media Center 2005, and while the installation process isn't idiot-proof, it's still easy enough for all but the most computer illiterate among us.
Since "simple" is often times the best, the plugin sticks to that ideal with usage that couldn't be easier. Browse through your collection of artists to find one you like, stab the "info" button on your remote, and choose "More…" to let Pandora do its thing. The only downsides so far seem to be a formatting issue (since Flash-based Pandora was never intended for the "big screen"), and some minor performance issues with the author's website (the plugin runs a web application on said site). To help ease the first a tad, and eliminate the second, a refined plugin has been created that runs off of a mirror site. The links to both versions of the plugin can be found below.

Read More

| Colin's Blog via eirikso
Read More

| Refined Pandora MCE Plugin
Posted by John Goulden Categories: Microsoft, Movies, Software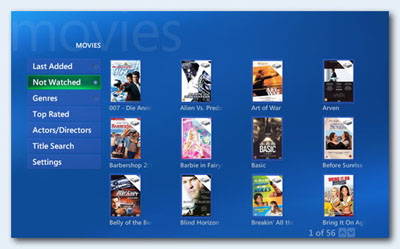 Easily one of the best plug-ins for Microsoft Media Center, My Movies 2 has been released from beta status and is readily available for download. In case you're not familiar with the movie collection software, we'll let Brian Binnerup, the author, give you the lowdown. "My Movies integrates with Microsoft's Media Center Edition to let users easily index and access their entire movie collection in single or multi-room environments, regardless of where the movies are stored (remote or local hard drives, DVD changer or simply sitting on a shelf)."
New features in v2 include DVD changer control for the Sony DVP-CX777ES, increased flexibility for parental control restrictions, series/box set support, personal categories, and more. Available in multiple languages, My Movies is a must-have application for Media Center, and if you're running MCE without it then run, don't walk to the link listed below.

Read More

| My Movies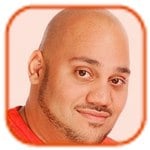 Posted by Andru Edwards Categories: Accessories, Microsoft, Video Games
See, now this is what we like to see. Finally, after months of waiting for it, there is proof that the Xbox 360 camera can't be too far off after all. As it turns out, UNO for the Xbox Live Arcade has built-in Xbox 360 camera support. Don't believe us? Check out the video above for proof. As you can see, there is a camera icon when browsing to the UNO game in the Dashboard. Once you fire it up, there is a menu dedicated to managing your camera. Freaking sweet! We have a few images as well, including one that shows off some of the more obscure UNO features, which you can check out at Playfeed.

Read More

| Playfeed
Posted by Jared Hislop Categories: HDTV, Home Entertainment, Microsoft, Movies

Chris Lewis, the regional vice president for Microsoft in Europe, the Middle East and Africa recently had some nasty comments on Sony's new Blu-Ray DVD format.
"Blu-ray right now reminds us of another technology from Sony: Betamax. A bit like VHS—we think that HD DVD is the format that consumers, film studios and publishers will embrace. As you're mentioning the cost of Blu-ray—we think it's about giving consumers choice, we think it's about not necessarily asking them to pay over the odds for a technology that, at the moment, is unproven."
It should be interesting to see what rebukes towards Microsoft Sony can come up with. I mean its not hard to down anything Microsoft, but we are hoping Sony can come back with something interesting. Past that Betamax wasn't that bad - it was overpriced; but who pays attention to price when you get an increase in quality?

Read More

| Ars Technica
Posted by Jake Ludington Categories: Features, Microsoft, Mods / Hacks, PC / Laptop, Software, Video Games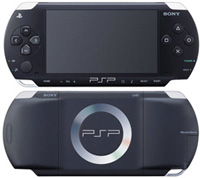 Despite the recent launch of Sony's own Media Manager, PSPWare remains the best solution for syncing content to your PSP. Chris and I were lamenting the lack of an easy way to automatically convert DVR-MS files created by Windows Media Center to files ready for playback from PSP Memory Sticks. Here is the solution.
Required Software:
Tweak MCE Power Toy $0.00
Lupas Rename 2000 $0.00
PSPWare $15.00
Windows Task Scheduler (part of Windows XP)
Click to continue reading How To: Automatically Convert DVR-MS Files for PSP Playback
Posted by John Goulden Categories: Apple, Microsoft, Mods / Hacks, Software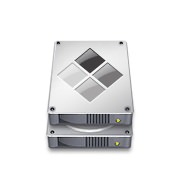 Recently we brought you word that Apple had released software enabling Windows XP to be installed in a dual-boot configuraiton on Intel-based Macs. Shortly after the release, some enterprising users had successfully installed Linux as well. Fast forward a few more days, and a couple of industrious individuals have coaxed Boot Camp into installing Vista. In one case, the EFI partition that Boot Camp creates had to be deleted, and in the other, all of OS X. So, no dual boot for now, but we suspect it's only a matter of time.
Considering the rate of progress, the next thing you know they'll be installing operating systems that don't even exist yet. Oh wait, that's Vista.

Read More

| OSx86 project via Personal Tech Pipeline
Posted by Jared Hislop Categories: Microsoft, Rumors, Video Games
Seems that Microsoft has caught soccer (or football to you non-Americans) fever. The special edition Xbox 360 Blue is set to be released in celebration of the 2006 FIFA World Cup. The Xbox 360 Blue will have all of the same features and accessories as the Xbox 360 Premium, but will also include a sporty Adidas Japan blue faceplate, Adidas Japan blue bandana, and a copy of 2006 FIFA World Cup Germany. Microsoft is expected to ship 10,000 of these special edition units. Unfortunately it looks like these special Xbox 360s are only set to be released in Japan. This special edition Xbox 360 is set to hit stores on April 27th and is expected to cost around $430.00. I doubt Japanese electronics stores are ready for the flood of crazed soccer fans these units should create. Then again, we are talking about the Xbox 360 - in Japan.

Read More

| Gamespot
© Gear Live Inc. – User-posted content, unless source is quoted, is licensed under a Creative Commons Public Domain License. Gear Live graphics, logos, designs, page headers, button icons, videos, articles, blogs, forums, scripts and other service names are the trademarks of Gear Live Inc.