Posted by Yuan Zhao Categories: Microsoft, PC / Laptop, Software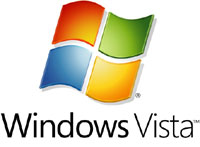 Despite rumors and speculation from testers of Windows Vista Beta 2 that the operating system was woefully incomplete, Microsoft has pulled through and released the first release candidate (RC1) earlier today. Windows Vista is the next-generation Microsoft OS meant to replace Windows XP, adding new features and eye-candy. Microsoft's Jim Allchin posted an announcement concerning the release, but it is only availible to TechBeta or TAP participants. There is no word yet on the stability, usability, or new features in this release but it is probably safe to assume that the OS is considerably less problematic than the previous build. So, if you are a tester, hurry on up to download the file.
Read More

| Windows Vista Team Blog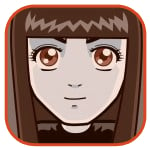 Posted by Sheila Franklin Categories: Internet, Microsoft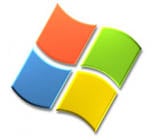 Since hurricane season has just begun, we think it's time for kudos to companies such as Microsoft for aiding survivors and their families. Last year, Microsoft teamed up with the Red Cross and the San Diego Computer Center to create Katrinasafe.org. This site helped survivors find their separated family and friends by posting their locations. To date, more than 340,000 have utilized the site.
One year later a new site, Safe and Well, has been created for faster communication. Through this website you can search for missing family members, or if you are a survivor, post your physical condition and location. Phone registration is also available. Safe and Well is accessible via https://disastersafe.redcross.org.
Checking out the site, I noticed that 11 people have registered today. Our thanks again, Microsoft, for proving that life is not all fun and games.
Read More

| Microsoft Press Release via American Red Cross Safe and Well
Posted by Brian Viele Categories: Microsoft, PC / Laptop, Rumors, Software
Windows Vista pricing and release information has been posted on Amazon.com for pre-orders. The listed release date is January 30th of next year.
The pricing is as follows (full/upgrade):
Windows Vista Home Basic $199/$99
Windows Vista Home Premium $239/$159
Windows Vista Business $299/$199
Windows Vista Ultimate $399/$259
Amazon also has pricing for additional licenses listed at what seem to be very high prices. With full versions of OSX priced at $129.99 for a single user and just under $200 for a 5-user pack and solid linux distro's out there for under $100, Microsoft still remains the king of the high priced OS.
Read More

| ZDNet

Posted by Brian Viele Categories: Announcements, Cameras, Home Entertainment, Microsoft, PC / Laptop, Peripherals, Video Games, USB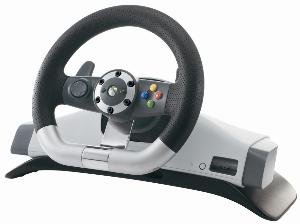 Microsoft has announced pricing details for some snazzy new peripherals coming available later this year.
Enjoy your Xbox Live experience even more with the new, more convenient Wireless Headset and Xbox Live Vision Camera. The headset comes in at $59.99 while the camera comes in two package choices priced at $39.99 and $79.99. Both packages come with the camera, full versions of UNO and TotemBall as well as a free Xbox Live Gold membership, but the 80 dollar "Video Chat Gold Kit" version comes with a full year Xbox Live Gold membership, versus just one month in the basic package. Additionally the more expensive version comes with 200 Microsoft Points, a standard headset and a full version of Robotron.
Also coming at $19.99 is the Wireless Gaming Receiver for Windows which allows you to use your wireless Xbox 360 peripherals with your PC. All you need is a free USB port.
And finally, just in time for Forza Motorsport 2 releasing this holiday season, comes the Wireless Racing Wheel with force feedback. The wheel will retail at $149.99 and come with a special edition of Project Gotham Racing 3.
Images:
Wireless Gaming Receiver for Windows
Wireless Headset
Vision Camera
Read More

| Daily Tech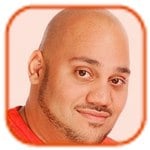 Posted by Andru Edwards Categories: Apple, Microsoft, PC / Laptop, Software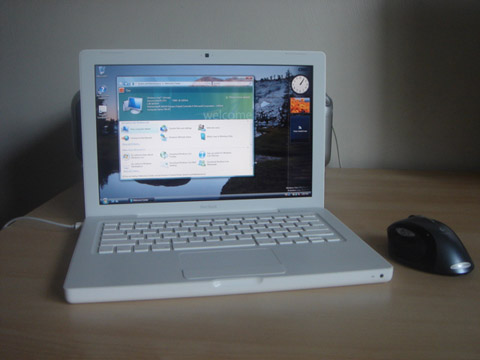 Finally it looks like Windows Vista will not only play nice with Boot Camp-enabled Macs, but it will do so while supporting all of the new Aero effects as well. According to a few, the new pre-RC1 build of Windows Vista, Build 5536, works on Intel-based Macs. The installation procedure is exactly the same as if you were installing Windows XP SP2, so it should roll along without a hitch. The only downside for now is that not all the drivers are Vista-capable, which means your iSight and Apple keyboard will not work until that issue is resolved. Still, this is the closest we have to full Vista support on the Mac. If only the Parallels guys would get it together a little quicker so that we can run Vista alongside OS X.
Read More

| Kerim's Blog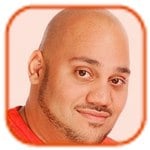 Posted by Andru Edwards Categories: Internet, Microsoft, Software

For anyone not currently running a build of Windows Vista, the new Internet Explorer 7 RC1 has been released for your personal enjoyment. This version automatically uninstalls any previous versions of Internet Explorer, so you don't have to, including older IE7 betas. Even better, it will detect add-ons that might be incompatible or have stability issues, allowing you to get an update if available. With the Release Candidate being made available, we can expect no more major changes to IE7 until after it ships. Vista users can expect an update to Internet Explorer 7+ when the Vista RC drops. Internet Explorer 7 RC1 is compatible with Windows XP SP2, Windows XP x64, and Windows Server 2003 SP1.
Read More

| Internet Explorer via IEBlog
Posted by Yuan Zhao Categories: Microsoft, Music, Portable Audio / Video

Rumors have been floating around the internet for months now about Microsoft's mysterious "iPod Killer," the Zune portable media player, but until now, little has been confirmed. Yesterday, the Federal Communications Commission (FCC) approved the Toshiba 1089 player, which apparently will be marketed by Microsoft as the Zune player. Getting Toshiba to manufacture the player is hardly surprising on Microsoft's part, especially given their long history together, including their support for the HD DVD platform. Utilizing Toshiba's manufacturing resources also eliminates the need for Microsoft to construct their own factories.
Fortunately, the Zune does not appear to be just a re-skinned Toshiba Gigabeat. In terms of specifications, the Zune player appears to be hard-drive based, using a 1.8" 30GB hard drive. It also comes with a reasonable 3-inch TFT display as well as an integrated FM tuner and USB 2.0 connectivity. The most fascinating aspect of the Zune, however, comes from its built-in wireless capabilities. It seems the rumors about Microsoft's Zune network for downloading and sharing music and other media may be true after all.
Read More

| FCC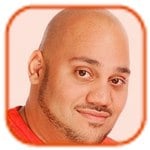 Posted by Andru Edwards Categories: Features, Microsoft, Video Games, Videocasts
Trends have shown that a lot of you guys watching our show and into games. In fact, a few people on our Xbox Live friends list are there because of this show. We have received requests for more cool game footage, and we think we have delivered with this one. In this episode, Andru and Sparky head down to the Xbox Studios in Redmond to get a tour of the facilities and operations center. We also sit down with Major Nelson to talk about the Xbox 360, Live Arcade, and a bunch more. If you want to get a first-hand look at what goes on behind the scenes with the Xbox crew, check out this show.
Here's how to get the show:
Subscribe: iTunes iPod / H.264 | iTunes MPEG-4 | RSS iPod Feed | RSS MPEG-4 Feed
|Download| - iPod-formatted H.264 (Mirror)
|Download| - DivX (Mirror)
|Download| - MPEG-4 (Mirror)
|Download| - PSP (Mirror)

IMPORTANT: We are surveying the viewers of our show to see what it is that people like, and more importantly, what they don't like. It is anonymous, and just takes a couple of minutes. If you have the time, we would appreciate it! As always, feel free to let us know what you think in the comments.
Here's how to get the show:
|
Download
| - iPod-formatted H.264
|
Download
| - MPEG-4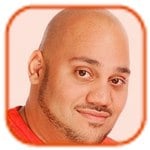 Posted by Andru Edwards Categories: Editorial, Microsoft, Video Games
A few months ago on The Bleeding Edge, we made mention of how horrible the experience of getting your Xbox 360 repaired can be as it pertains to the content you have downloaded from Xbox Live Marketplace. Ben Salem over at the Xbox Team Blog wrote up an entry talking about how the licensing for Xbox Live Marketplace content works, hoping to explain why some users have problems as it pertains to the DRM implementation of the Xbox 360.
When an item is purchased and subsequently downloaded for the first time, licenses to use the downloaded content are created and passed out to two separate locations. First, a license is created and issued to the console. This license enables all accounts to use this content freely, as long as the content is being accessed from said console – any profile being used on the console will be able to use the content while on the console.
Second, a license is created and issued to the profile used to purchase the item. This license is different in that it allows the profile to use the content on whichever console it currently resides on, but only if it is connected to live. Only the signed-in account can use the paid-for content – a license would have to be purchased on that console for everyone to be able to play. This seems to be where some people are getting tripped up – bringing a profile with a license on it to another console will not give the second console a license as well.
The problem with this is that when a user has to send in their Xbox for repair (and we know a bunch of different people who have had to, including myself), it seems more often than not they are just sent a replacement unit.
Click to continue reading A Look At Why Xbox Live Marketplace Licensing and DRM Doesn't Work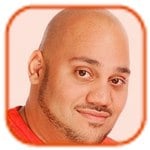 Posted by Andru Edwards Categories: HDTV, Home Entertainment, Microsoft, PC / Laptop, Video Games
When we all started downloading Windows Vista Beta 2 when it was made available to the public, it was immediately noticeable to those of us running Media Center to an Xbox 360 that the interface took a dive from what it was like using Media Center 2005. Fear not - a recent build of Windows Vista running over an Xbox 360 shows vast improvement in the UI in terms of fluidity, and usability. Check out the video above to see for yourself.
© Gear Live Inc. – User-posted content, unless source is quoted, is licensed under a Creative Commons Public Domain License. Gear Live graphics, logos, designs, page headers, button icons, videos, articles, blogs, forums, scripts and other service names are the trademarks of Gear Live Inc.