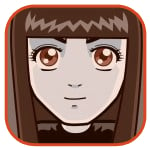 Posted by Sheila Franklin Categories: Internet, Microsoft, Video Games

X-box 360 Live Pac-Man addicts finally have something to get excited about. Microsoft and Namco Bandai have announced that they have developed a new version of the 26 year-old classic arcade game. The Pac-Man Championship Edition features new mazes for the characters and is available as of today via the XBox Live Marketplace for 800 MS points.
The announcement of the new game came during the Pac-Man World Championship held in New York's Times Square, where Mexico's Carlos Daniel Borrego won with a score of 22,160. We wonder if Carlos began monopolizing his parents' TV to play the original when he was a toddler to practice for the big event.
Read More

| Xbox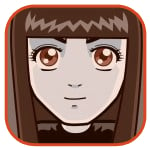 Posted by Sheila Franklin Categories: Internet, Microsoft, Video Games

Some of us do daily crossword puzzles to ward off what may someday be Alzheimer's (at least that's what they tell us.) One day it is down, so we search to find it in another location. Instead we come up with the MS Live Search Club. Play 44.5 pseudo-crossword games (Flexicon) for 25 points (tickets) apiece and you can win a t-shirt. They also feature two other word games, Clink and Dingbat, which only yield 10 and 3 points respectively. The site was created to draw attention to Microsoft's new Live Search, which is incredibly simple to use and should give Google and Yahoo a run for their money.
Director of Game Development/Creator Dan Ferguson told Gear Live that the site was only launched last week, but there are already dozens of games to play. I am already on my way to winning a free Zune with only about 700 games to go. If you can't wait that long, you can receive a ring tone for only 105 tickets/points or a free music download after only 125.
(Thanks Dan)
Read More

| Live Search Club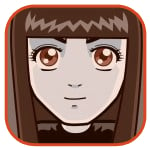 Posted by Sheila Franklin Categories: Corporate News, Internet, Microsoft, Video Games

What's worse than paying the annual $50.00 fee for playing Xbox online? The answer would be paying an inflated price for extras. Microsoft will now charge for extras such as maps and additional game levels. About 3 million players use the online service without the subscription fee but they cannot play against the other 3 million gamers who do.
The first map pack of "Gears of War" was offered as a freebie. From now on, add-ons will cost $10.00 a download. This can add up if you are a die-hard Xbox fan, but Microsoft is hoping that its revenue will help to correct its 3Q operating loss of $330 million. This just goes to prove that those that giveth will eventually taketh away.
Read More

| CNN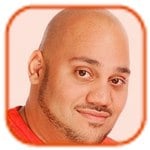 Posted by Andru Edwards Categories: Features, Microsoft, Podcasts, Video Games, Videocasts, Videos
Here's how to get the show:
|
Download
| - iPod-formatted H.264
|
Download
| - Apple TV High Resolution
|
Download
| - MPEG-4
Read More

| The Bleeding Edge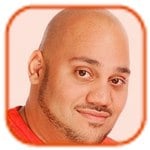 Posted by Andru Edwards Categories: Features, Microsoft, Portable Audio / Video, Video Games, Videos
We just got our hands on one of the new Zune Halo 3 Edition units, and we thought you might like to see us do an unboxing on video. That is the goal of this episode of Unboxing Live. Peep the video, and then check out the Halo Zune unboxing gallery if you wanna take a look at the stills, yo.
Read More

| Unboxing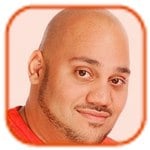 Posted by Andru Edwards Categories: Design, Microsoft, Portable Audio / Video, Video Games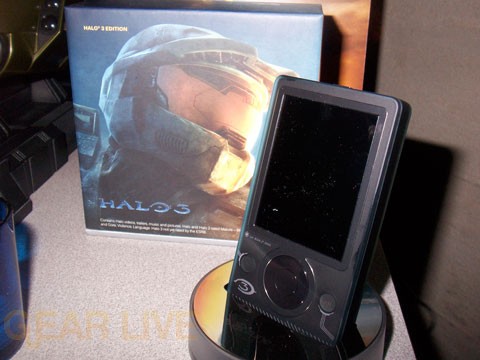 We see that a bunch of you enjoyed our Halo 3 Edition Zune unboxing gallery, so we figured you might be interested in knowing a few more details on the device. We just got official word from the Microsoft Zune team on these facts, so you can pretty much bank on the following. First of all, the Halo 3 Edition Zune will only be available in one color - black with a blue double-shot. Obviously, it has all the external markings that distinguish it from the normal black Zune, but don't go expecting any Master Chief green units.
The Zune Halo 3 Edition will be launching on June 15, 2007, and will be exclusively available from Gamestop stores. That means if you want one, you aren't going to be able to order one from Amazon or pick one up at Best Buy - you gotta head to the wretchedness known as Gamestop. For those wondering about price, the Halo 3 Zune will run for $249.99 - same price as all the other Zunes out there. What's cool about that, though, is the fact that you get a lot of pre-loaded content on the Halo 3 Edition Zune. We aren't just talking about the custom wallpaper either - you can expect a collection of content from Halo, Halo 2, and Halo 3, including videos, full soundtracks, trailers, and artwork. You can check the full list of content on the Zune Halo 3 edition after the break.
Click to continue reading Zune Halo 3 Edition Details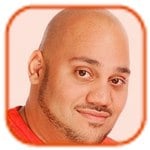 Posted by Andru Edwards Categories: Features, Microsoft, Portable Audio / Video, Video Games
We were able to get our hands on one of the soon-to-be-released Halo 3 Edition Microsoft Zunes, and we figured you guys might be interested if we put it through one of our Unboxing Ceremonies. We did just that, and the results can be found in our Halo 3 Zune Unboxing Gallery. For those who haven't heard, Microsoft will be making a special edition Zune available, with both the hardware and software featuring Halo 3-themed elements, to build up excitement for the impending release of Halo 3 for the Xbox 360. Check out the gallery, and let us know what you think.
Read More

| Halo 3 Edition Zune Unboxing Gallery via Unboxing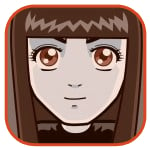 Posted by Sheila Franklin Categories: Corporate News, Microsoft, Movies, Video Games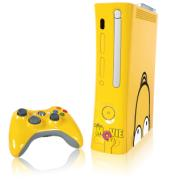 We have already seen some of the advertising hype brought on by the upcoming "Simpsons Movie" coming out July 27. Add to that an Xbox 360 Pro, which is available in a limited edition of 100. Another hundred are also to be given away. Partnering with Fox, the Microsoft game systems are based on the older Premium system. Don't get too excited. Although there is an announcement and mention of new Simpson games, you won't find much information on the give-away at this point.
Read More

| Microsoft Gaming via PR Newswire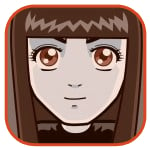 Posted by Sheila Franklin Categories: Design, Microsoft, PC / Laptop

Microsoft StartSomething PC Design competition brought in plenty of new concepts, but we found this one particularly odd. Finalist Ben Arent's EnergyTree actually contains a living tree. If the owner is especially energy efficient, the tree with be allowed nutrients and water. If not, the device poisons and malnourishes the tree until its demise. The winners of this contest are to be released this month.
Mr. Arent, couldn't you just be content to design something that would just help us become more energy efficient instead of punishing those that are not? And while you are at it, please take that poor EnergyTree and plant it in a decent outdoor environment.
Read More

| Ben Arent via StartSomething Finalists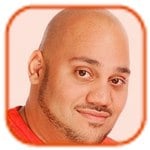 Posted by Andru Edwards Categories: Editorial, Features, Microsoft, Software, Video Games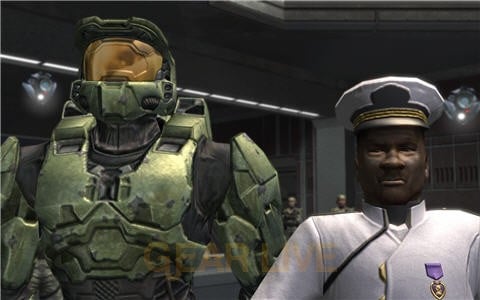 So, Halo 2 for Windows Vista is launching on May 8, 2007, and we have been able to spend some time reviewing the title. Since everyone is familiar with Halo 2, we felt a full review wasn't in order. Instead, we wanted to clue you in on the ten best improvements we experienced while reviewing the game. These ten features raise the bar for Halo as a whole, and may be a foreshadowing of things to come in Halo 3:
Achievements: If you are looking for something fun that adds another level of fun and challenge to the Halo 2 world, this is it. We have said it before, and we will say it again - Microsoft hit a gold mine with the notion of achievements. No sooner than when we finished a multiplayer deathmatch did we rack up a total of three achievements. Meleeing five people from behind (and thusly earning the Ninja achievement) was nice, but Meleeing someone who already had the Ninja achievement (and thus earning the Flaming Ninja achievement) was even better. We have the achievement to prove it. For those wondering, yes, the achievements you earn in Halo 2 for Vista (or any other Games for Windows game) is counted towards your Xbox Gamerscore.
Continue Reading: Top Ten Halo 2 Vista Improvements…
Read More

| Playfeed

© Gear Live Inc. – User-posted content, unless source is quoted, is licensed under a Creative Commons Public Domain License. Gear Live graphics, logos, designs, page headers, button icons, videos, articles, blogs, forums, scripts and other service names are the trademarks of Gear Live Inc.