Posted by Jared Hislop Categories: Microsoft, Misc. Tech, PC / Laptop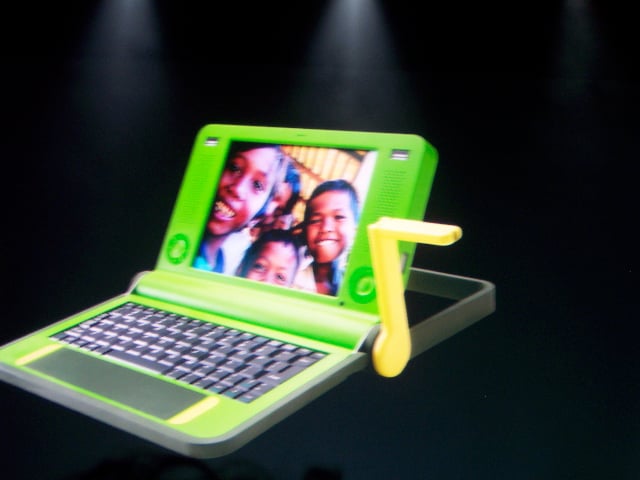 By now most people have heard about MIT's noble effort to bring technology to third world countries by designing a $100 laptop. Google's founder, Larry Page, said that Google would back MIT's project. Bill Gates publicly critiqued the $100 laptop, saying, "The last thing you want to do for a shared use computer is have it be something without a disk…and with a tiny little screen." Gates went on to say, "If you are going to go have people share the computer, get a broadband connection and have somebody there who can help support the user, geez, get a decent computer where you can actually read the text and you're not sitting there cranking the thing while you're trying to type." Prior to the critique Gates was promoting Microsoft's new "ultra-mobile computer" which is expected to cost between $599 and $999. What is funny is the $100 dollar laptop program is called One Laptop per Child, or OLPC. These laptops are not being given to American families to close the digital divide here; they are intended to assist children in third world countries that lack the support infrastructures that many of the things Bill Gates is interested in offering require.

Read More

| CNN
Posted by Jared Hislop Categories: Microsoft, Mods / Hacks, Video Games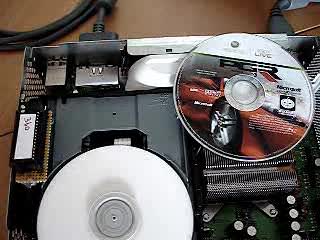 It looks like even the Xbox 360 is not the impermeable fortress that Microsoft expected it to be. Recently, a group of hackers have not only managed to hack the firmware, but they got burned copies of game discs to play as well. The team responsible for the hack has declined to release the hacked firmware for the masses - probably to avoid issues with Microsoft. The hack does not allow region free playing of discs, nor does it allow the execution of unsigned code. It merely allows the playing of directly copied discs. Technical details here, and here.

Read More

| MaxConsole
Posted by John Goulden Categories: Home Entertainment, Microsoft, PC / Laptop, Storage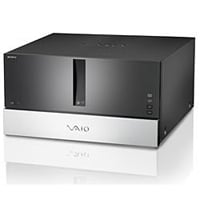 Back in January we reported on the rumor that Sony was going to make its 200-disc media changer available separate from their Digital Living System PC. Rumors do come true now and then, and this happens to be one of those times. Whether the VGP-XL1B2 is a viable alternative to assembling terabytes of hard drive space for your ripped DVDs is arguable, but it's certainly an interesting option. The changer requires Windows Media Center Edition (with the Rollup 2 update), utilizes a firewire interface, can be daisy-chained with 4 other units (max 5 total), and supports the following disc formats:
• DVD R Double Layer/DVD±RW drive
• DVD R DL Write (4x max.)
• DVD-R Write (16x max.)
• DVD-RW Write (6x max.)
• DVD R Write (16x max.)
• DVD RW Write (8x max.)
• CD-R Write (40x max.)
• CD-RW Write (24x max.)
Available directly from Sony for $799.99

Read More

| Sony via Digital Media Thoughts
Posted by John Goulden Categories: Corporate News, Microsoft, Rumors, Software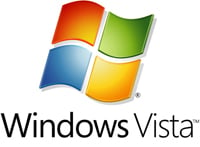 It came as no surprise to anyone when Microsoft announced that the consumer versions of Windows Vista would be delayed until January 2007. Following swiftly was news that Microsoft is reshaping its Platforms & Services Division (Windows and Windows Live) by bringing Senior Vice President Steven Sinofsky over from the successful Office Division, where he has worked since 1994. Steven was picked to bring the misguided division back on track and on schedule.
Today we have more news that Office 2007 will be purposely delayed to coincide with the 2007 launch of Vista, and a disturbing rumor that 60% of the Windows Vista code will need to be rewritten prior to its release. Luckily, Robert Scoble posted earlier that this rumor was completely false, killing the notion that employees were being pulled from the Xbox division (among others) to help with the rewriting of code.

Read More

| Smarthouse (60% code rewrite)
Read More

| Microsoft (restructuring details)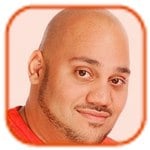 Posted by Andru Edwards Categories: Corporate News, Microsoft, Software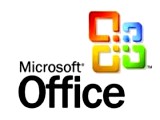 On the heels of their announcement of the delay of Windows Vista, Microsoft issued a statement today which states that Office 2007 will be delayed as well. Originally expected to hit the market by the end of the year, Microsoft is choosing to delay the launch of the new Office suite until January 2007 to coincide with Windows Vista's retail debut. Microsoft Office 2007 will still be finished in October 2006, and will be available to business customer who purchase bulk licenses at that time. Malina Johnson, a spokeswoman with Microsoft's public relations firm Waggener Edstrom, said in an e-mail that the decision to delay the release of the retail version is "simply an indication of our desire to provide an easy retail experience by coordinating delivery with Windows Vista." Looks like Office 2007 will end up living up (or down) to it's name.
(Thanks Veronica!)

Posted by Kristin Wenzel Categories: Internet, Microsoft, Software

Code with which to exploit a hole in Microsoft Internet Explorer has been published on the Internet, leaving a lot of PC users uneasy about security issues. Internet Explorer is infamously prone to security problems, even with the so-called "fully patched" Internet Explorer 6 running on XP with Service Pack 2. There have been no reported attacks thus far, but all a user would need to do is unwittingly visit a website with the code embedded in it. Yet another reason to switch to Mozilla Firefox, or start using a Mac.
Code that takes advantage of a security hole in Internet Explorer has been published on the Web and could be used by someone to unleash an e-mail virus that could put people's computers and data at risk, Microsoft and security experts said Thursday.

Read More

| CNET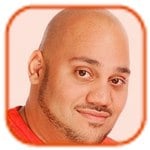 Posted by Andru Edwards Categories: Corporate News, Microsoft, Software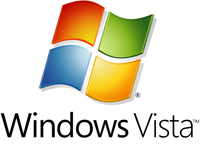 Just when it looked like Microsoft was on track with Windows Vista, the OS sees another delay. In a fantastically positive press release, Microsoft said that the consumer version of Windows Vista would not ship until January 2007 - a full two months after they originally hoped to get it on the market. Business customers will still be able to purchase and run Vista in November 2006, but Microsoft wants to make sure security issues are ironed out before releasing the product to the masses.

Read More

| Vista Press Release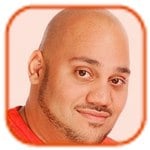 Posted by Andru Edwards Categories: Apple, Microsoft, Mods / Hacks, Software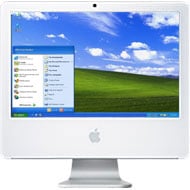 We had a few people write in who were salivating over the video we posted yesterday of Windows XP being installed and running on an Intel iMac. Your wait is over, dear friends. narf2006 and blanka have claimed the championship, and will soon be the proud recipient of $13,854. In the meantime, you can download the instructions and files needed to get Windows XP up and running on your Intel-based Mac (be it an iMac, MacBook Pro, or mini) here.

Read More

| XP on Mac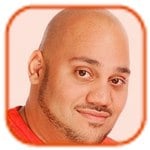 Posted by Andru Edwards Categories: Apple, Microsoft, Mods / Hacks, Software
So, narf2006 seems to have cracked the code, so to speak, on getting Windows XP to run on an Intel Mac. Using one of the new iMacs, narf recorded a video of the installation of Windows XP, followed by the rebooting of the platform, creating user accounts, logging in, and checking out the Device Manager. We must say, this one is very convincing. He goes out of his way to prove that this is authentic, and has sent his instructions to Colin Nederkorn (who has raised over $10,000 to award to the first person to get this figured out.) Once they are validated, and the check is cut, we can all hack up our iMacs to dual boot, despite all the roadblocks we have faced.
Back to reality for a moment. We don't see what the practical, real-world benefit of this is. In our offices, we have Macs and PCs right next to each other. If we need to get to something in the other OS, there is no need to shut down, and reboot. What we need is a version of Virtual PC that is fast, and runs on the Intel Macs. Better yet, we need to be able to run Windows programs on the Mac. When that happens, give us a call. We will squeal like schoolgirls.

Read More

| OnMac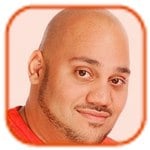 Posted by Andru Edwards Categories: Microsoft, Software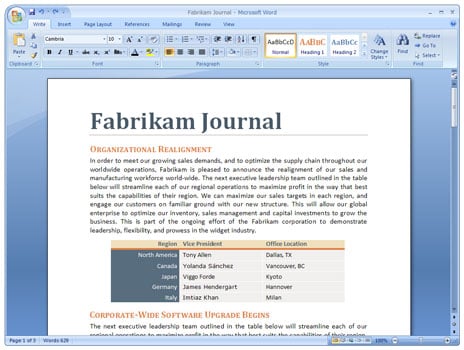 Earlier this morning at CeBIT, the Microsoft Office team revealed the new user interface of Office 2007. Now, while the screenshots of the various Office programs do look pretty sweet, they just look so Apple-esque to us. I mean, look at the background of the Microsoft Word image above. One of the new additions is the 'Office button,' which is to provide access to all of the document and system-level functionality within whichever Office program you are using. According to Microsoft, this is where you head to start and finish a document. Hey - it's like a start menu, but for documents. And it gets its own corner radius, which throws things off from our view. Still, it is nice to see Office 2007 coming along.

Read More

| Jensen Harris
© Gear Live Inc. – User-posted content, unless source is quoted, is licensed under a Creative Commons Public Domain License. Gear Live graphics, logos, designs, page headers, button icons, videos, articles, blogs, forums, scripts and other service names are the trademarks of Gear Live Inc.