Posted by Nino Marchetti Categories: Corporate News, Microsoft, Video Games
You want a chance to throw a party on Microsoft's dime? If you have access to Xbox Live, the computer software giant is giving you the chance. They've got a promotion running now for "Xbox Live Arcade Wednesday Party-In-A-Box", which is essentially getting you to have a party on a Wednesday night tied to the weekly release of a new Xbox Live Arcade title. In exchange for taking photos and submitting them to Microsoft along with details of your shindig, they'll give you a coupon for a free Papa John's pizza, 1000 Microsoft points to download Xbox Live Arcade titles and a free digital music download for your favorite 80s tunes. How retro…
Read More

| Microsoft Xbox Newsflash

Posted by Nino Marchetti Categories: Corporate News, Internet, Microsoft
If you're one of those MSN Messenger (sorry…Windows Live Messenger) or Yahoo Messenger fans who is really devoted to your IM client but has friends on the other network, fear not – Microsoft and Yahoo have officially declared it safe for your IM client to now chat with your buddy. The Windows Live Messenger and Yahoo Messenger with Voice applications can now connect with one another via a limited public beta program which can be signed up for at Microsoft or Yahoo's Web sites. Features which will be usable between the two IM clients include exchanging instant messages, seeing one's online presence, viewing status messages, share select emoticons, viewing offline messages and adding new contacts from either service.
Read More

| Microsoft Press Release

Posted by Nino Marchetti Categories: Microsoft, PC / Laptop
Microsoft was busy yesterday with their monthly security bulletin, issuing five critical and two important updates to address vulnerabilities in both Microsoft Windows and Microsoft Office. The critical patches are all focused on preventing remote code execution and include correcting vulnerabilities in such items as server service and DHCP client service. Microsoft encourages users to download and apply the patches as soon as possible to protect their Windows-based computers against possible security problems.
Read More

| Microsoft July 2006 Security Bulletin

Posted by Nino Marchetti Categories: Microsoft, PC / Laptop, Software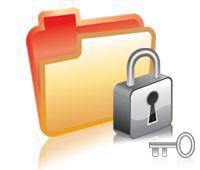 Microsoft has a new free software program available as a Windows Genuine Advantage offer which lets one protect private data in a password protected folder stored on a PC. Microsoft Private Folder 1.0 is available for download through Microsoft's Web site.
Microsoft Private Folder 1.0 lets users "protect your private data when your friends, colleagues, kids or other people share your PC or account. With this tool, you will get one password protected folder called 'My Private Folder' in your account to save your personal files." The software requires Microsoft Windows XP Home Edition, Professional Edition or Media Center Edition with SP2 to run and, besides requiring genuine Windows validation in order to download, does not come with any product support.
Read More

| Microsoft Private Folder 1.0 Download Page via News.com
Posted by Rob Stevens Categories: Accessories, Features, Microsoft, PC / Laptop, Peripherals, Product Reviews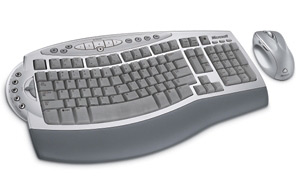 I've been taking my sweet time going over this desktop set with a fine-toothed comb, using it every day to ensure that I'm giving it a fair shake. I've positioned the wireless receiver everywhere I can, I've changed the batteries, and I've changed wireless channels. The only verdict I can come to after several months of use is that this desktop set should probably be avoided.
I used to hate wireless keyboards, because they seemed like a needless luxury item. Unless you're surfing the web on your big screen TV, what could you probably need a wireless keyboard for? Once I had one, I understood…a wireless keyboard is a fantastic way to reduce wire clutter, not to mention reclaiming desk space by simply moving the keyboard out of the way when you need to.
Click to continue reading Gear Live Review: Microsoft Wireless Laser Desktop 6000 Review
Posted by John Goulden Categories: Apple, Microsoft, Software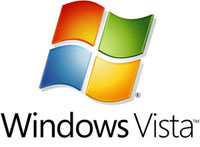 While it's a good guess that Windows Vista won't garner many OS X converts, it will still do fairly well if ComputerWorld's "20 Reasons Why Windows Vista Will Be Your Next OS" article is any indication. This article builds upon a prior piece that gave you twenty things you wouldn't like about Vista, and this time around tries to look at things from a more postive light.
Some of the more notable reasons include, "UAC and You", which concerns the User Account Controls and also made the prior list of things you wouldn't like about Vista. "Power & Performance" provides insights into the new SuperFetch and ReadyBoost features among others, and "Wireless Networking" details the methods of the new wireless features versus the madness of the old way that XP operates.
In closing, the author believes that Vista is on the right track, but that OS X is still a better operating system.
Windows Vista could be the culmination of Windows, the last in a line before a major shift. And Vista fits that role well. It's not just the best version of Windows ever, it's the best Windows upgrade ever. In other words, it's a bigger advance for this time than other versions of Windows were for their time. Windows 95 is the only one that comes close.

Does that make it better than Apple's Mac OS X? I'm afraid not. OS X is still, all things considered, a better operating system. But OS X is little more than a test tube compared to the vast user base that Windows commands. Vista will have a huge impact on the entire world of computing, while Apple's OS—which Apple still foolishly insists must run solely on its hardware—continues to languish as the choice of a paltry few. Microsoft wins again.
Read More

| ComputerWorld

Posted by John Goulden Categories: Google, Internet, Microsoft, Software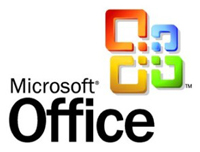 Microsoft has made available today a website where users can take Office 2007 beta out for a test drive, without having to download a thing. Well, that's not exactly true. While you aren't required to download the hefty beta ISO, you are required to install a browser plugin from Citrix, and if you don't already have one you'll need to sign up for a Microsoft Live or Passport account as well.
Applications included in the Web-based test version of Office 2007 are: Microsoft Office Access 2007, Excel 2007, InfoPath 2007, OneNote 2007, Outlook 2007, Outlook 2007 with Business Contact Manager, Outlook Web Access, PowerPoint 2007, Project Professional 2007, Publisher 2007, SharePoint Designer 2007, Visio 2007, Word 2007, SharePoint Services, Project Server 2007 and SharePoint Server 2007.
This could be a sign that Microsoft is concerned about competition from Google's online word processing and spreadsheet applications, or they could simply be looking at others avenues of growth for their Office products. Regardless of their motives, I decided to give the Office Beta Test Drive a little test of its own. Positive of the expected outcome, I loaded up Firefox 1.5.0.4 and tried accessing the test site. Microsoft didn't let me down, and spurned my attempts to use a browser other than IE. So I dusted off IE 6.0, fired up the test site, and was greeted by the confidence inspiring message you see below.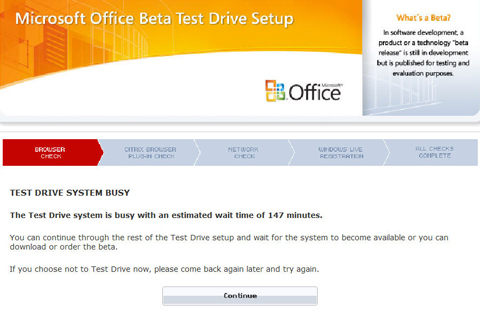 Undaunted by this sign of either extreme popularity or poor planning on the part of the test site, I forge ahead. With the browser check complete, the next task up is the installation of the Citrix plugin. All goes well at this stage, albeit extremely slowly. So slow at times that I think the test site has given up and gone home for the day. The plugin does install though and I move on to the network check, and this is where things come to a complete, dead stop. Plenty of bandwidth is available on my end of things, so the hold up is definitely on the test site's end.
And that's where this story ends, for now. I'll update this later today once the test site has decided to wake up from it's nap, or once it finally succumbs and gives up the ghost.
*UPDATE* After a few tries throughout the day, the test site did eventually speed up and I was able to progress to the point of entering the waiting queue. With the prospect of a 173 minute wait in front of me, I finally threw in the towel and sent my IE window back to the depths from which it came. If anyone has the patience to wait it out, and is successful in trying the online beta, please let us know your thoughts.
Read More

| Microsoft via Computerworld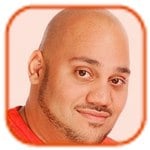 Posted by Andru Edwards Categories: Apple, Corporate News, Features, Microsoft, PC / Laptop, Software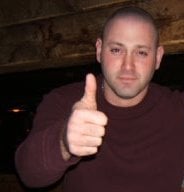 Parallels Desktop has quickly replaced VirtualPC in the eyes of many a Mac user, as the product works (and works well) on Macs running on Intel chips. Throughout it's beta period, the Parallels Desktop for Mac software grew due to the dedicated help from the Mac community. The product is now out of beta and ready for purchase. We caught up with Parallels' Benjamin Rudolph to talk about how to they to where they are today:

Ben, thank you for taking some time to talk with us today. Tell us a little about what you do at Parallels.
Good to be here! I'll keep this short since I'm the least interesting thing we'll be talking about today….I lead our marketing and communications efforts here at Parallels, including PR, product marketing, and partner relationships.

How soon after the announcement of the Intel Macs did development of Parallels Desktop for Mac begin?
We started thinking about a Windows-on-Mac solution when Apple made the announcement that they were moving to Intel chips. Since our virtualization engine was already compatible with the x86 chipset, it was simply a matter of porting the code over to the Mac, refining the API, and getting devices working.
Click to continue reading Gear Live Interview: Benjamin Rudolph, Parallels
Posted by Nino Marchetti Categories: Accessories, Microsoft
Microsoft looks like they will be getting into the computer bags and business accessories market via a deal announced with Samsill Corporation, a maker of business cases, media storage, ring binders and sheet protectors. The first Microsoft branded products under this deal should begin appearing in the first quarter of 2007.
Under the terms of the arraignment, "Microsoft and Samsill will collaborate to develop a full line of computer cases and business accessories targeted to young, tech-savvy consumers as well as business professionals striving to stay connected in the digital age. The new products will be designed to assist consumers in transporting, protecting and organizing a variety of technology-related devices, accessories and media."
Samsill will manufacture, market and sell the products with the Microsoft brand, while Microsoft assists in the development. The Microsoft branded bags and other accessories will be distributed via retail and commercial channels including office and consumer electronics stores.
Read More

| Samsill Press Release

Posted by John Goulden Categories: Home Entertainment, Microsoft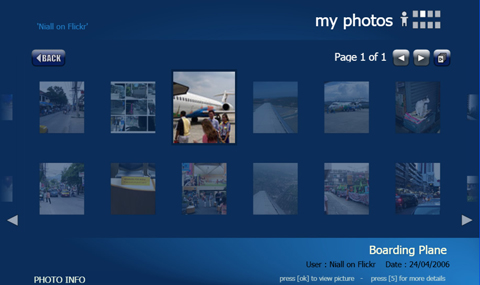 One of the things that makes Flickr so popular is its extensibility. Leveraging that strength is Mobilewares, a software developer from Australia, who is in the process of crafting a Flickr plugin for Windows Media Center. The plugin, known as Big Screen Photos, is in beta form and free to download for your perusal. It should be noted that Big Screen Photos relies heavily on Microsoft's WinFX technology (i.e., .NET v3), which also happens to be in beta. A potential double-whammy if ever there was one.
Features are abundant in the plugin as evidenced by the following:
Flickr Functionality
* Browse and View Photo's directly from Flickr online in the thumbnail viewer (no need to download any pictures) – and view them full screen or as a slideshow.
* Access your own Flickr account – and browse and view public/private photos from you and your contacts. (Multiple accounts are supported).
* Browse and Search Groups, Photosets, "Interestingness", Recent Photos, Taglists, Contacts and more. (Virtual Onscreen Keyboard provided).
* Access Detailed User and Photo Information and drill down on metadata.
* User Consent Tool - provides an easy to use tool for adding and granting 'Consent' for accessing your Flickr user accounts.
Windows, Media Center and Xbox360 Support
* Runs as a Media Center Addin - currently supports Windows Vista Media Center.
* Runs as a "standalone" program on Windows XP and Windows Vista Beta 2- works on non Media Center machines when launched in Internet Explorer. (and can be operated via mouse/keyboard without a remote control).
* Works via Xbox360 Extender - when used in conjunction with Windows Media Center.
* Enhanced Support for Xbox360 Media Center Remote Control and Joypad. (Provides additional buttons that can be used as shortcuts within Big Screen Photos)
Enhanced User Experience with Microsoft.NET v3
* Developed using Microsoft WinFX technologies (which will be launched as Microsoft.NET Framework v3 for Windows Vista - and will also run on Windows XP).
* Attractive and Intuitive User Interface provides a fast/responsive look and feel - featuring Animated Menu's and Buttons with realtime special effects such as fades, zooming and shadowing coupled with Multi-threaded Design.
* Scalable User Interface - via use of Vector Graphics, and on the fly graphics rendering (provided by WinFX) - ensures Big Screen Photo looks great at any resolution or screen size. (optimized for Letterbox and Widescreen aspect ratio displays).
Configuration and Themes
* UI Theme Support - allows you to customize the user interface with over 5 inbuilt color themes.
* Inbuilt Configuration – which allows you to change and Optimize your Experience for your machine/extender type.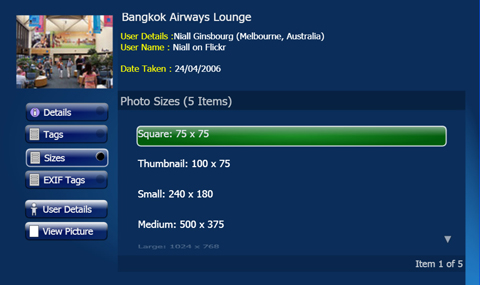 Everyone has to make a living somehow, and once Big Screen Photos is released from beta, Mobilewares will be charging for the plugin, however pricing is TBA.
Read More

| Mobilewares via eHomeUpgrade
© Gear Live Inc. – User-posted content, unless source is quoted, is licensed under a Creative Commons Public Domain License. Gear Live graphics, logos, designs, page headers, button icons, videos, articles, blogs, forums, scripts and other service names are the trademarks of Gear Live Inc.