Posted by John Goulden Categories: Microsoft, Movies, Software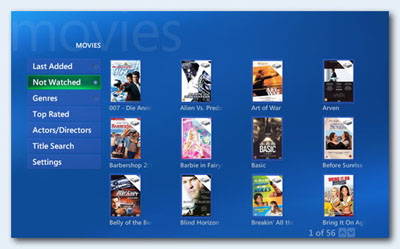 Easily one of the best plug-ins for Microsoft Media Center, My Movies 2 has been released from beta status and is readily available for download. In case you're not familiar with the movie collection software, we'll let Brian Binnerup, the author, give you the lowdown. "My Movies integrates with Microsoft's Media Center Edition to let users easily index and access their entire movie collection in single or multi-room environments, regardless of where the movies are stored (remote or local hard drives, DVD changer or simply sitting on a shelf)."
New features in v2 include DVD changer control for the Sony DVP-CX777ES, increased flexibility for parental control restrictions, series/box set support, personal categories, and more. Available in multiple languages, My Movies is a must-have application for Media Center, and if you're running MCE without it then run, don't walk to the link listed below.

Read More

| My Movies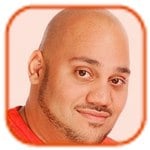 Posted by Andru Edwards Categories: Accessories, Microsoft, Video Games
See, now this is what we like to see. Finally, after months of waiting for it, there is proof that the Xbox 360 camera can't be too far off after all. As it turns out, UNO for the Xbox Live Arcade has built-in Xbox 360 camera support. Don't believe us? Check out the video above for proof. As you can see, there is a camera icon when browsing to the UNO game in the Dashboard. Once you fire it up, there is a menu dedicated to managing your camera. Freaking sweet! We have a few images as well, including one that shows off some of the more obscure UNO features, which you can check out at Playfeed.

Read More

| Playfeed
Posted by Jared Hislop Categories: HDTV, Home Entertainment, Microsoft, Movies

Chris Lewis, the regional vice president for Microsoft in Europe, the Middle East and Africa recently had some nasty comments on Sony's new Blu-Ray DVD format.
"Blu-ray right now reminds us of another technology from Sony: Betamax. A bit like VHS—we think that HD DVD is the format that consumers, film studios and publishers will embrace. As you're mentioning the cost of Blu-ray—we think it's about giving consumers choice, we think it's about not necessarily asking them to pay over the odds for a technology that, at the moment, is unproven."
It should be interesting to see what rebukes towards Microsoft Sony can come up with. I mean its not hard to down anything Microsoft, but we are hoping Sony can come back with something interesting. Past that Betamax wasn't that bad - it was overpriced; but who pays attention to price when you get an increase in quality?

Read More

| Ars Technica
Posted by Jake Ludington Categories: Features, Microsoft, Mods / Hacks, PC / Laptop, Software, Video Games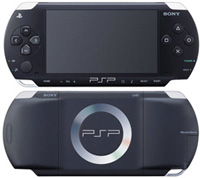 Despite the recent launch of Sony's own Media Manager, PSPWare remains the best solution for syncing content to your PSP. Chris and I were lamenting the lack of an easy way to automatically convert DVR-MS files created by Windows Media Center to files ready for playback from PSP Memory Sticks. Here is the solution.
Required Software:
Tweak MCE Power Toy $0.00
Lupas Rename 2000 $0.00
PSPWare $15.00
Windows Task Scheduler (part of Windows XP)
Click to continue reading How To: Automatically Convert DVR-MS Files for PSP Playback
Posted by John Goulden Categories: Apple, Microsoft, Mods / Hacks, Software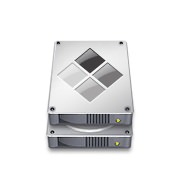 Recently we brought you word that Apple had released software enabling Windows XP to be installed in a dual-boot configuraiton on Intel-based Macs. Shortly after the release, some enterprising users had successfully installed Linux as well. Fast forward a few more days, and a couple of industrious individuals have coaxed Boot Camp into installing Vista. In one case, the EFI partition that Boot Camp creates had to be deleted, and in the other, all of OS X. So, no dual boot for now, but we suspect it's only a matter of time.
Considering the rate of progress, the next thing you know they'll be installing operating systems that don't even exist yet. Oh wait, that's Vista.

Read More

| OSx86 project via Personal Tech Pipeline
Posted by Jared Hislop Categories: Microsoft, Rumors, Video Games
Seems that Microsoft has caught soccer (or football to you non-Americans) fever. The special edition Xbox 360 Blue is set to be released in celebration of the 2006 FIFA World Cup. The Xbox 360 Blue will have all of the same features and accessories as the Xbox 360 Premium, but will also include a sporty Adidas Japan blue faceplate, Adidas Japan blue bandana, and a copy of 2006 FIFA World Cup Germany. Microsoft is expected to ship 10,000 of these special edition units. Unfortunately it looks like these special Xbox 360s are only set to be released in Japan. This special edition Xbox 360 is set to hit stores on April 27th and is expected to cost around $430.00. I doubt Japanese electronics stores are ready for the flood of crazed soccer fans these units should create. Then again, we are talking about the Xbox 360 - in Japan.

Read More

| Gamespot
Posted by John Goulden Categories: Corporate News, Microsoft, Video Games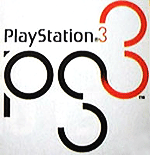 In a recent radio interview, George Fornay, the Vice President of Sony's Playstation Division, remarked that the Playstation 3's price would be between 500 and 600 Euros (approx. $610 to $740 USD) when it was released later this year. Formay tried to soften the news by mentioning that not only would the end-user be receiving a gaming console, but a Blu-ray player as well.
By contrast, the Xbox 360 Premium currently sells for around $499, and carries an estimated build cost of $501 to $525 USD. With cost estimates for the PS3 hovering around $725 to $905 USD, if Sony does sell the system near the prices mentioned by Formay, they'll be taking a fairly substantial loss on the hardware. If they bring the price down to a point where it's competitive with the 360, Sony's losses on hardware will quickly become enormous. However, fiscal losses on the core consoles are nothing new as historically both Microsoft and Sony have sold their systems at a loss. The console platforms themselves are only a means to an end, and the disparity between the cost/sales amounts is easily recouped on game and peripheral sales, the real "bread and butter" of the console gaming industry.
Prior even to the launch of the Xbox 360, Sony execs were quick to point out that the PS3 would be an expensive system, and that consumers should start saving money to buy one. Regardless of the price, there are plenty of gamers who will happily snatch up the new console when it is released, but if Sony does keep the price high, will they pull in enough takers to effectively compete with Microsoft? Odds are Sony will release the PS3 at a fairly competitive price, and eat the short-term losees in order to win the long-term war.
UPDATE: Information was released after this article was published that indicates Sony has dismissed Fornay's remarks as "mistranslated or misunderstood". Apparently Mr. Fornay was alluding that although the PS3 would be expensive compared to current systems on the market, it would still be quite the value with its Blu-ray and HD capabilities. Although it has been hypothesized that "current systems on the market" refers only to the PS1 and PS2 systems and not the Xbox 360, Sony has not clarified.

Read More

| Bit-tech News (PS3 Pricing)
Read More

| C|Net News (Console cost estimates)
Posted by John Goulden Categories: Apple, Corporate News, Microsoft, PC / Laptop

Apple has quietly released the beta version of Boot Camp, a software package that allows its new Intel-based systems to run Windows XP. The next major revision of Mac OS X, v10.5, will have the software incorporated into it, and therefore the beta software will only work for a limited time.
The software doesn't act as an emulator but allows Windows XP to run natively, thereby reducing any bottlenecks and performance issues. It works by creating a partition on the hard drive just for Windows XP, and includes all of the required drivers thereby making the install much easier than the unofficial methods that are currently floating around. A graphical interface walks the user through the process of creating the partition and burns the drivers to a CD/DVD. Upon completing the install, users will have the option of dual-booting into either Windows XP or OS X.
Requirements for Boot Camp include the obvious Intel-based Mac, plus a USB keyboard and mouse (or integrated keyboard/trackpoint for laptop users), Mac OS X v10.4.6, the latest firmwares, 10GB of free space, one blank CD/DVD, and Windows XP Home or Professional with SP2 or later.
"We think Boot Camp makes the Mac even more appealing to Windows users considering making the switch" said Philip Schiller, Apple's senior vice president of worldwide product marketing. Indeed, this may be just the impetus that some Windows users were waiting for.

Read More

| Apple via Computerworld
Posted by John Goulden Categories: Corporate News, Microsoft, Software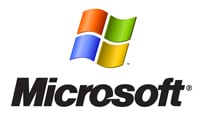 Microsoft has announced that Virtual Server R2 Enterprise Edition will come with a new pricing structure - free. In addition, new offerings are now available in the form of virtual machine add-ins and technical support for Linux guest operating systems, a dramatic change for the software vendor. By making Virtual Server free, Microsoft is responding to similar moves by its competitors. One such competitor, and leader in the virtualization market, is VMWare who made their own GSX Server software available for free back in February.
Microsoft acquired Virtual PC, and the unreleased Server product, from Connetix Corp. in 2003. When first launched in September 2004, Microsoft's Virtual Server came in two flavors - Standard and Enterprise with pricing at $499 and $999 respectively. This past December version R2 was released, along with a pricing change of $199 for Enterprise Edition and $99 for Standard Edition.

Read More

| Microsoft via Computerworld
Posted by John Goulden Categories: Corporate News, GPS, Handhelds, Microsoft, PC / Laptop, Portable Audio / Video, Wireless / WiFi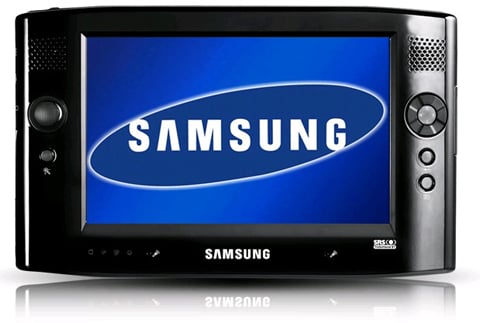 It looks as though Samsung will be one of the first companies to have an Ultra Mobile PC available for purchase. We gave you insight into the UMPC just a few weeks ago, and with products about to hit the shelves, it'll be interesting to see if they fly, or flop. Granted, they're very cool from a gadget standpoint as they do a little bit of everything, but that may be the whole crux of the problem. Devices that do a bit of everything tend to not do any of them really well, and turn out to be rather mediocre as a whole. Somehow this smacks of the Tablet PC all over again in that there isn't a strong market for the product (even less so with the UMPC), but I digress . . . on with the show.
Expansys has the Samsung Q1 UMPC up for pre-order for £799.95 (~ $1,390 USD). The specifications are what you'd expect of an "everything but the kitchen sink" type of device. Running a Celeron M ULV CPU at 900MHz, it comes with 512MB RAM, a 7" WVGA LCD (800x480), Bluetooth, GPS, Wireless (802.11 a/b/g), and more. About the only thing missing would be some form of high speed data like UMTS or EVDO, but that was never in the design specs anyway.
Full specifications after the jump.

Read More

| Expansys via Ubergizmo
Click to continue reading Samsung Ultra Mobile PC Available For Pre-Order
© Gear Live Inc. – User-posted content, unless source is quoted, is licensed under a Creative Commons Public Domain License. Gear Live graphics, logos, designs, page headers, button icons, videos, articles, blogs, forums, scripts and other service names are the trademarks of Gear Live Inc.