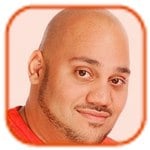 Posted by Andru Edwards Categories: Internet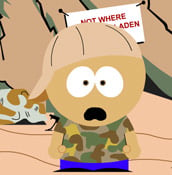 If you have ever wanted to create your own South Park character - or create yourself as a South Park character - now is your chance. The South Park Studio over at Planearium allows you to put together bits and pieces, Potato Head style, to create your own South Park characters. I must say, they did a good job with this one. It is definitely fun messing around with all the different pieces they have to offer. Feel free to link to some of your creations.
Read More

| South Park Studio via Jason Calacanis
Posted by Hector Martinez Categories: Internet
We're all for getting tech-heads together to share ideas and have an all around good time. Meetup.com is a free online service that helps you set up meetings in your area. It includes member profiles, links to maps, event planners, picture galleries, and even a built-in message board. We've even planned a series of get-togethers ourselves in New York for fans of the upcoming PSP handheld. Private messaging requires a fee on the service, but hey, that's why there's email and IM.
Read More

| Meetup.com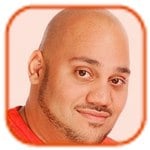 Posted by Andru Edwards Categories: Internet

In an effort to reduce the amount of emails I receive per day asking for a Gmail invitation from about 300 to 295, I urge anyone that doesn't seem to have a friend on the Internet (since it seems that everyone I know uses Gmail) that can simply send them an invitation to check out the iSnoop Gmail Spooler. Just head on over there and put in your email address. You can expect a nice, fresh Gmail invitation arrive in your Inbox shortly. If it doesn't come, try it again. Just don't email me asking why.
(Thanks, illwon!)
Read More

| iSnoop.net

Posted by Oscar M. Cantu Categories: Internet

For those times when you get a Firefox crash in the midst of doing something important, SessionSaver has arrived to help. This extension remembers the tabs that were open before Firefox was manually closed and reloads the tabs the next time Firefox is started. SessionSaver even remembers past history and restores them next time Firefox is started. This extension is great on those times when reading stories on different web sites and your Internet connection is lost, no longer do you have to keep Firefox open until your Internet connection is re-established or manually save all the pages.
Read More

| MozDev
Posted by Hector Martinez Categories: Internet
We're all for free stuff on the web…spam, pop-up ads, and viruses aside. One of my favorite past-times, java-based games, continues to give me something to do while I'm bored at work. The best part about this one is that you can download and keep it on your hard drive for those times your laptop isn't around a WiFi connection. This game reminds me a lot of Bejeweled, only the board is more three dimensional, and you have special pieces with different abilities. Post your high score!
Play It Now

| Cubis

Posted by Oscar M. Cantu Categories: Internet, Movies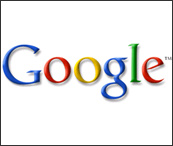 Sometimes I have a hard time remembering what movie a certain quote came from and when I try asking friends for some strange reason, they seem to experience the same memory lock as I do at the moment. Now thanks to Google I won't have to fret over not remembering the movie where follow the white rabbit comes from. Check out the full review after the jump.
Click to continue reading Google & Movies: A Great Match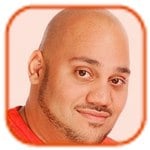 Posted by Andru Edwards Categories: Internet, Video Games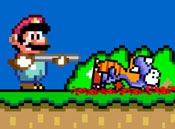 I always thought simply jumping on an enemy's head just couldn't be enough to thwart their efforts - especially when my enemy is a walking dragon! Thanks to Mario Rampage, we can now rest easy knowing that Mario is able to take matters into his own hands the same way they do in the movies. My score? 3075 points, killing 91 enemies and collecting 26 coins. Shine Get!
Play The Game

| Mario Rampage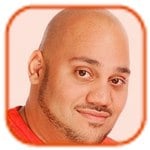 Posted by Andru Edwards Categories: Internet, Music

Well, we knew it was inevitable. It appears that one of my personal favorites sites on the internet, AllOfMP3.com, may finally be in a position to be shut down. While many figured what they were doing was okay by Russian standards, our friends in the Russian police force felt otherwise. Now they are under criminal copyright investigation due to their pay-per-megabyte music model. Say it ain't so! Hey, as long as they leave MP3Search alone, I'm good.
Read More

| CNet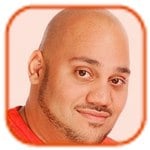 Posted by Andru Edwards Categories: Internet, Software

While our article on why Apple makes a one buttoned mouse continues to stir controversy, we figured we would fill you in on a site that compares the two operating systems that are most prominent. X vs. XP puts Mac OS X and Windows XP Pro/Home side by side in a huge multitude of categories ranging from usability to appearance to video playback. As you read the comparisons, you get a nice understanding for what goes into operating system design. In the end, Mac OS X comes out on top - but Windows XP certainly beats its Mac counterpart in quite a few categories.
Read More

| X vs. XP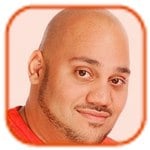 Posted by Andru Edwards Categories: Internet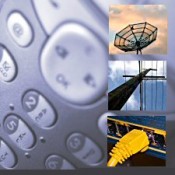 While companies like Vonage are charging $24.99 per month for VOIP service, Massachusetts-based RNK Telecom is offering lifetime VOIP phone service for a one-time fee of $999 USD. That's right - for a cool G, those in Massachusetts can make unlimited local and long distance calls. The fee also includes calls to 22 countries as well. While $999 sounds like a lot, it comes out to about 39 months of Vonage service. Of course, the other factor here is the question of how long will this company be around? If they happen to go under in three years, you are out of service and out of one thousand bucks. And even if they do stay in business, are you saying you plan on staying in Massachusetts for the rest of your life?
Read More

| BillingWorld
© Gear Live Inc. – User-posted content, unless source is quoted, is licensed under a Creative Commons Public Domain License. Gear Live graphics, logos, designs, page headers, button icons, videos, articles, blogs, forums, scripts and other service names are the trademarks of Gear Live Inc.