Posted by Oscar M. Cantu Categories: Internet
Okay, now it's pretty obvious that Google enjoys OS X as much as the rest of us. According to Google's Blog, the project started as a late-night project in order to learn Javascript & DHTML. The result is a Mac OS X inspired version of Google - Google X. At this time the link to the Google Labs version is not working, however, we were able to find a mirror thanks to Tech info Blog. Check it out here.
(Thanks w00t.w00t!)
Read More

| Google Blog

Posted by Oscar M. Cantu Categories: Corporate News, Internet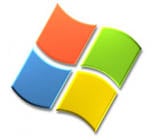 At the Strategic Account Summit, Microsoft's answer to Google AdWords was introduced – MSN adCenter. This prototype is designed to help advertisers generate more revenue with the ability to connect to the desired audience throughout the MSN network. The new technology will provide advertisers in depth audience details such as geographic location, gender, age group, lifestyle segment and time of day – thus being able to generate more clicks. Microsoft did not provide many details on how the technology is able to obtain such statistics. Seems that as advertising technology is improved, our privacy seems to diminish as well.
Read More

| Microsoft

Posted by Oscar M. Cantu Categories: Internet, Software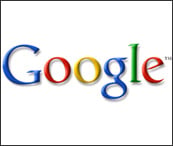 Google goes Open Source with its latest offering – Google Code. The new page offers developer tools and projects which can be used to develop applications for use in conjunction with many of Google's services. Google will feature a project every week on its Google Code page. Of course, you may submit your projects to Google via email and see if they feature it.
Read More

| Google Code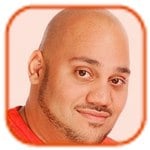 Posted by Andru Edwards Categories: Announcements, Features, Internet
Another contest has come to a close, this one sees three people walk away with one year of free online storage courtesy of Box.net. The three winners are benplaut, bayyar, and TheMetsAreBad. You will now have 1 GB of online storage for a year. All the rest of us can get it on it for $2.99 per month.
Posted by Hector Martinez Categories: Internet, Software

Microsoft has made a point to stress that the next version of IE will primarily have just better security features. But aside from that, the biggest concern people seem to have is that IE needs to finally incorporate tabbed browsing. Ask Microsoft directly, and you'll get a big fat "no comment" in return. Insiders in the know are hinting that IE 7.0 will indeed be a tabbed browser. Other bits of information we're hearing: international domain name (IDN) support; transparent Portable Network Graphics (PNG) support, which will allow for the display of overlayed images; and new functionality that will simplify printing from inside IE 7.0. The new browser also will likely include a built-in news aggregator. Is it too late to woo back those who have switched over to Firefox?
Read More

| Microsoft Watch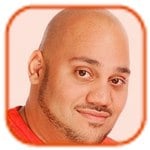 Posted by Andru Edwards Categories: Internet

While iSnoop has been working just fine for those needing a Gmail account, you can now grab one straight from the source. From the look of the page, Google has apparently invited a bunch of people to sign up for a Gmail account. If you go to the main Gmail page, there is no link provided that lets you sign up for the service. However, using the following link, you can sign up without having to get on any mailing list and requiring no invitation. No telling on how long this one will last, so get in quick.
(Thanks TimS432!)
Read More

| Gmail Signup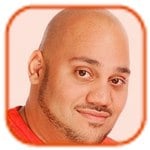 Posted by Andru Edwards Categories: Internet, Movies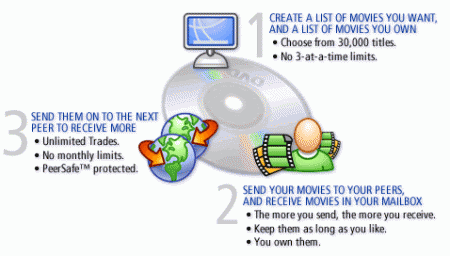 If you are looking for a way to get movies for 99 cents a pop, look no further than Peerflix. Peerflix is an online trading post where members can create a list of DVD "haves" and "wants", and match up their lists to other users on the service. If they find a match, they contact the other party, and set up the swap. The transaction costs 99 cents, and both parties walk away from the deal with a DVD they wanted to see in return for a DVD they no longer wanted. No late fees or due dates here, plus there is no monthly membership fee. Of course, there is an honor system here, which the site monitors closely. For the deal to be successful, both members must mail the requested DVD to the other person - and with that being the case, there are bound to be some snafus along the way. Still, it is a good way to trade DVD's on a 1:1 ratio, rather than going to your local DVD shop and having to trade in 3 or 4 movies in exchange for the latest blockbuster.
Read More

| Peerflix
Posted by Hector Martinez Categories: Cell Phones, Handhelds, Internet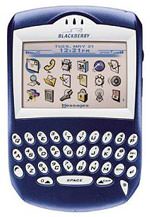 Instant messaging services aren't necessarily new to the Blackberry. in fact, there are already a few third party solutions available. The news here is that it's going to be bundled in now. Research In Motion just signed up a deal to offer instant messaging services from both Yahoo and AOL right out of the box on future Blackberry models. Current owners will also be able to download this feature for use on their existing handsets. Great news for those who want to stay in constant touch without the hassle of being near a PC at all times.
Read More

| Tech Tree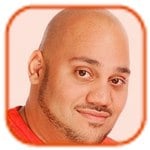 Posted by Andru Edwards Categories: Internet, Software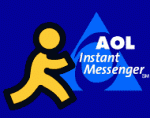 At a time when privacy on the Internet is of the utmost importance to many people, AOL has added a new provision to their AIM Terms of Service contract. Of course, there is rarely a person that ever even reads these things, so here is the text:
...by posting Content on an AIM Product, you grant AOL, its parent, affiliates, subsidiaries, assigns, agents and licensees the irrevocable, perpetual, worldwide right to reproduce, display, perform, distribute, adapt and promote this Content in any medium. You waive any right to privacy.
That is straight from AOL themselves, my friends. You waive any right to privacy. That is as clear as day. I recommend anyone using AIM to switch to something a bit more sensible, and a lot more user friendly - like Skype - available in both Windows and Mac/Linux flavors.
Read More

| Houston Chronicle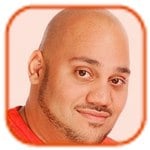 Posted by Andru Edwards Categories: Announcements, Internet
If you have never been in need of a file you forgot while on the go, you are a liar. The fact of the matter is, we have all forgotten/deleted/thrown away something important at one time or another. Box.net is all about making these kinds of things less stressful. Their goal is simply to provide you with an online file storage bin that is always available. Their standard box size is 1 GB, which is more than enough to hold images, Word documents, and a few other things. Accounts can be shared, or kept all to your lonesome. We are going to be giving away three 1 GB accounts, which will be yours for one year, over the next few days. In order to win, be sure to check back daily. We will be putting a box.net hyperlink into one story per day, for three days, starting on Monday. If you see it, be the first to post your findings in the comments area of that news item and the 1 year 1 GB account is yours. In the meantime, read up on their service (which you can also opt to purchase yourself for $2.99 per month) in their "How It Works" section.
© Gear Live Inc. – User-posted content, unless source is quoted, is licensed under a Creative Commons Public Domain License. Gear Live graphics, logos, designs, page headers, button icons, videos, articles, blogs, forums, scripts and other service names are the trademarks of Gear Live Inc.