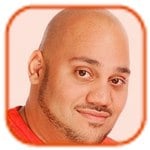 Posted by Andru Edwards Categories: Internet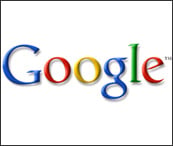 Google will now remember all of your search history, and they advertise this as a good thing. I'll admit we have wasted much time looking for a particular site again when we didn't remember the specifics of the search. But is it a good thing to remember all of our searches? We don't think so. There are some I wouldn't want anyone to see. Possibly even some that I wouldn't even want to see again. Luckily, the feature can be paused - but it remains on by default.
Read More

| Google My Search History FAQ
Posted by Edwin Soto Categories: Internet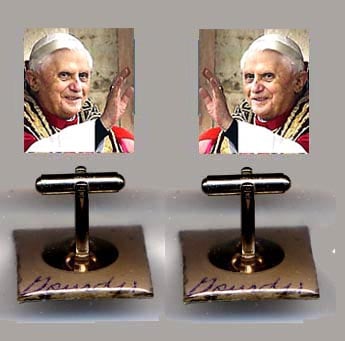 Hani Durzy, a spokesman for eBay, commented on the items representing the new Pope, "It was almost immediate that we started to see Pope Benedict items and memorabilia come onto the site." You can get everything from prayer cards (ranging @ 1.19) to watches (12.99) to various signed photos ($795 and up). Some people will just buy anything, won't they?
Read More

|CNN.com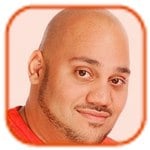 Posted by Andru Edwards Categories: Hot Deals, Internet

A new online payment service is set to launch this summer, and from what I am hearing, GreenZap has some big plans for their debut. While many have soured over how Paypal has treated them, there hasn't really been an online payment service that has stepped up the the plate and become virtually universally accepted. This is what GreenZap aims to change. They state that they are here to take on Paypal, and lead the way for electronic payments. They will be accepted by eBay, Yahoo! Auctions, and many other online entities. Signing up for GreenZap is free, and if you sign up now, when you log in to your account on their June 15, 2005 launch date - you will find $25 deposited for your use. Take that, Paypal.
Read More

| GreenZap Signup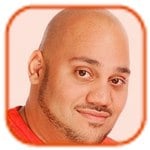 Posted by Andru Edwards Categories: Handhelds, Internet, Mods / Hacks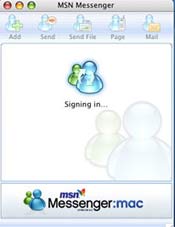 Yet another cool thing you can do using the PSP web browser hack. If you point your browser to http://mob.e-messenger.net/mobile/ you are able to sign in to your MSN Messenger account. This allows you to use the PSP to instant message your MSN contacts, no downloads needed.
Read More

| Mobile Messenger

Posted by Oscar M. Cantu Categories: Announcements, Internet, Video Games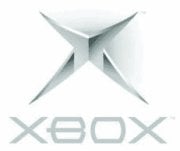 OurColony.net has become very popular, especially after the controversy surrounding it. We decided to jump aboard and enjoy the ride by creating our own colony. Join the Gear Live colony and put your brains to the test by helping to solve some of the toughest puzzles you have ever seen.
Point your web browser to the main page, OurColony.net, and enter "Play" (without the quotes) in the space provided. Click on the ant and you will now be directed to a "lounge". Here you can either join a colony or create one. Click on the "Join Existing Colony" link on top. You are now at a page asking you for a password. The password to join our team is 21903555, enter it on the password field and click the ant logo. You are now directed to a registration page where you fill out all the usual stuff you can expect to see when registering for a new membership.
That's it. You're all set and ready to start tackling the puzzles and getting to see the mouth-watering pictures everyone keeps talking about. Remember to tell your friends, the more people that are involved the more interesting it gets. Once you join, head on over to the Gear Live forums to discuss the puzzles, or just to talk about the latest technology and trends.

Posted by Oscar M. Cantu Categories: Internet, Video Games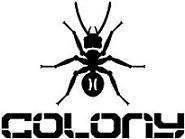 There has been a lot of buzz and controversy surrounding a new community based web site, OurColony.net. Many people believe this site to be the work of 4orty2wo Entertainment employed by Microsoft in a big Ad campaign to promote their Xbox 360 gaming console. Of course, Microsoft denies such allegations. Just what is OurColony.net all about? OurColony.net is an Alternate Reality Game where members are given riddles and puzzles in the form of challenges and encouraged to work as a team, or colony, to solve it. The team is then rewarded with points and some images of what seems to be Xbox 360 hardware and software. The question still remains, is this really an ad campaign, thus making the images earned on the website the real deal? Let's take a look at the facts and theories.
Click to continue reading OurColony.net Xbox 2/360 Speculation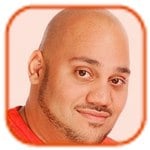 Posted by Andru Edwards Categories: Internet
Don't know how old this is, but I just saw it, and thought it was awesome. If you type in a tracking number into Google's search bar, your search results will simply be a link to your tracking status. It's little things like this that make us love Google the way we do. That would be, in a good way. There are a few other things you can do just by typing numbers into Google, such as UPC codes, VIN numbers, and more.
Read More

| Google Search By Number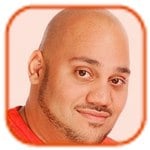 Posted by Andru Edwards Categories: Internet, PC / Laptop
There's a new phishing technique in use out there which involves blogs set up to steal information. Criminals are using blogs loaded with keylogging software or viruses to gather data on their victims. Dan Hubbard, research director of Websense, a filtering firm, says "The success of these attacks relies upon a certain level of social engineering to persuade the individual to click on the link." With more than 8 million blogs out there, be careful. Keep your antivirus software up to date and scan for spyware regularly.
Read More

| BBC News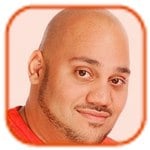 Posted by Andru Edwards Categories: Internet, Movies

It's starting to get hard to keep up with these guys. Google has launched a video upload service, open to anyone and everyone, which seems like it will work with the Google Video indexing product.
The upload program lets you submit videos electronically to Google Video, as long as you own the necessary rights (including copyrights, trademarks, rights of publicity, and any other relevant rights for your content). Just sign up for an account and use our upload tool to send your videos to Google. The program is still in beta so you won't see your videos live on Google Video immediately.
The best part - it looks like if your video gets approved, you can set a fee you would like to charge for others to view it. Obviously Google would get a chunk, but you still get your video out to the masses. Just incredible - imagine what this might do for independent film.
Read More

| Google Video FAQ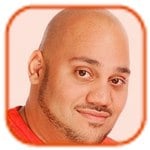 Posted by Andru Edwards Categories: Internet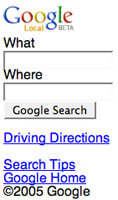 Google once again brings another tool which aims to better the lives of its users. Google Local is now available for mobile browsers, and its interface is very simple. You enter what you are searching for in the "What" field, and then enter a zip code or city/state combination in the "Where" field. Your search will end up a Google map showing the physical location of all the search results. The project is currently in beta - but isn't everything else Google does as well?
Read More

| Google Mobile Local
© Gear Live Inc. – User-posted content, unless source is quoted, is licensed under a Creative Commons Public Domain License. Gear Live graphics, logos, designs, page headers, button icons, videos, articles, blogs, forums, scripts and other service names are the trademarks of Gear Live Inc.