Find Our Latest Video Reviews on YouTube!
If you want to stay on top of all of our video reviews of the latest tech, be sure to check out and subscribe to the Gear Live YouTube channel, hosted by Andru Edwards! It's free!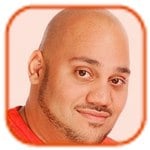 Posted by Andru Edwards Categories: Internet,

I just saw a commercial for NetZero's latest gimmick, NetZero High Speed 3G. They are saying it is so fast, you won't believe it's not broadband. I had to check out the site and find the legal mumbo-jumbo, and here it is:
Speed reference based upon comparison to nationally available dial-up ISPs. NetZero HiSpeed 3G accelerates certain web page text and graphics when compared to standard dial-up Internet service. Actual results may vary. Some web pages such as secure or encrypted web pages will not be accelerated. NetZero HiSpeed 3G is not a broadband service and actual data transmission rates are not faster than standard dial-up Internet service. Transmission of files including, without limitation, streaming audio or video, digital photographs, MP3 or other music files, executable files and other downloads, is not faster using NetZero HiSpeed 3G than with standard dial-up service. NetZero HiSpeed 3G may not be compatible with proxy based software or services such as content filters or firewalls. NetZero HiSpeed 3G is only compatible with Platinum service and specified browsers. Available only for Windows.
So, they are basically caching, and possibly pre-fetching in a similar manner to the Google Toolbar. The thing is, it only seems to speed up text, which doesn't really need to be sped up in the first place. Oh, and do you see the gall that they have referring to the service as 3G?
Read More

| NetZero 3G
Posted by Devin Categories: Corporate News, Internet,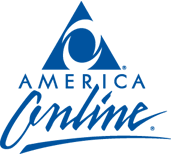 Within the next few weeks, America Online plans to showcase a new feature on their newly designed free Internet website. Users will have the choice of two custom start pages- the first with text and image links like any other site, and the second filled with video content. Users who choose the latter will have their own personalized "Video Hub" allowing them to view anything from news highlights to movie trailers. AOL isn't the only web giant getting "tuned in" however. MSN, Google, and Yahoo are also getting on the network bandwagon, all of course hoping to increase revenue through advertising.
Read More

| USA Today
Posted by Devin Categories: Corporate News, Internet,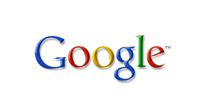 Those of you who don't like PayPal should be pretty happy to hear this news- the Wall Street Journal reported online Friday that search engine giant Google is planning to roll out it's own payment proccesor sometime later this year. This could be bad news to PayPal owner eBay, since the payment processor accounted for 23% of eBay's revenue in the first quarter of this year. Google could pose a major financial threat to one of it's biggest advertisers, but that might not be such a bad thing.
Expanding into online payments might make Google less dependent on advertising, which accounted for nearly all of its first-quarter revenue of $1.26 billion. The merchants who run auctions on eBay are major buyers of Google's ads, which appear alongside search results.
Read More

| USA Today
Posted by Devin Categories: Internet, Misc. Tech,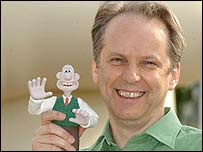 Two computer scientists at Carnegie Mellon University in Pennsylvania think that within a human generation we may have the ability to replicate any 3D object out of a material made of small synthetic "atoms", giving us the ablity to "teleport" over the internet. Professors Todd Mowry and Seth Goldstein first came up with the idea from a process known as claymation, an animation process that uses clay figures and manipulation to produce an images of realistic movement.
Cameras would capture the movement of an object or person and then this data would be fed to the atoms, which would then assemble themselves to make up an exact likeness of the object. 'When you watch something created by claymation, it is a real object and it looks like its moving itself. That's something like the idea we're doing… in our case, the idea is that you have computation in the 'clay', as though the clay can move itself.
Read More

| BBC

Posted by Kristin Wenzel Categories: Internet, Software,

Opera software unveiled Opera 8 web browser for Macintosh today, to moderate fanfare and a few raised eyebrows from those who wonder whether it can take on Firefox, or Apple's native browser for OS X, Safari.
The features of the new version of Opera were detailed in a somewhat dubious press release:
"With Opera, Mac users can surf fast, comfortably and efficiently using a full-featured browser that is not tied to the operating system (OS)," says Jon von Tetzchner, CEO, Opera Software. "Rather than incurring costly upgrades to your OS to get the newest features, Opera allows Mac users to browse, e-mail, download and chat using one program, requiring minimal system resources due to Opera's small size."
Costly upgrades to the OS to get new features? Since when? Firefox is free, for crying out loud, and as far as I know, Safari doesn't charge per update or anything ridiculous like that. Obviously von Tetzchner hasn't done his homework in this case — I can't think of any browsers, regardless of platform, that require "costly upgrades to [the] OS" for new features.
Click to continue reading Opera 8 Released for Mac

Posted by Kristin Wenzel Categories: Internet, Podcasts,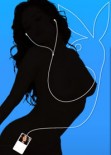 Erotic Podcast Market? Apparently so. The analysts have spoken — podcasting is hot, and the market is jumping for more podcasts. Especially, they seem to imply, "erotic" podcasts. Frank Barnako of Marketwatch writes:
While 40% of the Internet-delivered audio shows focus on music, science, technology and comedy, the most popular category for users is erotica, according to Alex Nesbitt, president of Bella Ventures Inc. 'The supply is not yet meeting market demands,' he wrote in a just-released analysis titled, 'The Podcast Value Chain Report.'"
In other words, we're not sure what category is the most under-served. He also predicts that in the "near future" the market for podcasting tools and accessories will top $400 million. What with the hot trend towards podcasting and the already-booming Internet pr0n business sector, of course "adult" podcasts are popular. However, I wouldn't put my chips on Erotic Podcasting as a sure bet, despite this apparent "popularity."
Think of all the hand-wringing there'll be when there's "too much Porn on the Pods!"
Read More

| MacDailyNews

Posted by Oscar M. Cantu Categories: Internet, Software,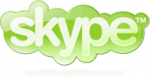 Rumors, gotta love 'em. Here's another one for you. Seems that there have been talks between Skype and Yahoo - perhaps to merge IM clients? Skype would definitely be a great acquisition for Yahoo, however their close friend, Bell, might not like this idea. We'll have to keep an eye out for this one.
Read More

| GigaOm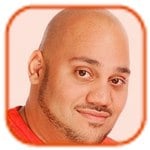 Posted by Andru Edwards Categories: Features, Internet,

You were looking for certain information on the web. After several attempts using different words and phrases with your favorite search engine, you finally have found the required information but, as it happens, forgot to bookmark the pages. In a few days when you needed to check out the same pages again, to your utter dismay, you realized that you couldn't recall how you searched out those pages. Sounds familiar? If you are like me, you probably face this problem quite frequently! Finding the right page link you are seeking from the browser's history feature, out of hundreds of pages that you have visited recently, is not easy either! More over, browser's history page remembers where you have been as you browse the web for a limited time only. Things may be a little easier if you use Google Desktop search or similar tools from other search engines, but again if you don't always use the same computer, even this might not be of much help.
Click to continue reading Effective Web Search with Google's "My Search History" Tool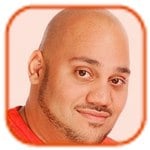 Posted by Andru Edwards Categories: Internet, Software,

Fearing that we are our own worst enemy, a Microsoft Veep confirmed that Internet Explorer 7 would install with a default reduced privilege mode to aide against attacks. Other features in IE's next update include RSS support, International Domain Names support, and a more robust search tool that will allow you to choose from a myriad of search engines. IE 7 will also be the first Microsoft browser to feature tabbed browsing.
Read More

| Slashdot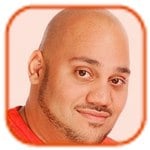 Posted by Andru Edwards Categories: Announcements, Internet,

So, we have been pondering either adding a link to each entry which would lead to the Technorati cosmos for that post, or adding a Technorati cosmos section within the permalinks themselves. Today we decided to go with the link on each entry, which we have to endearingly named the TechnoratiBack. Of course, some of our favorite sites have just added similar functionality to their blogs as well. For now, two things are certain - Technorati rocks, and trackbacks will remain while we test everything out.
Read More

| Gear Live Technorati Cosmos
© Gear Live Inc. – User-posted content, unless source is quoted, is licensed under a Creative Commons Public Domain License. Gear Live graphics, logos, designs, page headers, button icons, videos, articles, blogs, forums, scripts and other service names are the trademarks of Gear Live Inc.