Posted by Oscar M. Cantu Categories: Internet, Video Games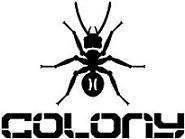 There has been a lot of buzz and controversy surrounding a new community based web site, OurColony.net. Many people believe this site to be the work of 4orty2wo Entertainment employed by Microsoft in a big Ad campaign to promote their Xbox 360 gaming console. Of course, Microsoft denies such allegations. Just what is OurColony.net all about? OurColony.net is an Alternate Reality Game where members are given riddles and puzzles in the form of challenges and encouraged to work as a team, or colony, to solve it. The team is then rewarded with points and some images of what seems to be Xbox 360 hardware and software. The question still remains, is this really an ad campaign, thus making the images earned on the website the real deal? Let's take a look at the facts and theories.
Click to continue reading OurColony.net Xbox 2/360 Speculation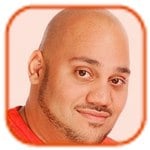 Posted by Andru Edwards Categories: Internet
Don't know how old this is, but I just saw it, and thought it was awesome. If you type in a tracking number into Google's search bar, your search results will simply be a link to your tracking status. It's little things like this that make us love Google the way we do. That would be, in a good way. There are a few other things you can do just by typing numbers into Google, such as UPC codes, VIN numbers, and more.
Read More

| Google Search By Number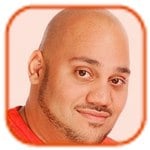 Posted by Andru Edwards Categories: Internet, PC / Laptop
There's a new phishing technique in use out there which involves blogs set up to steal information. Criminals are using blogs loaded with keylogging software or viruses to gather data on their victims. Dan Hubbard, research director of Websense, a filtering firm, says "The success of these attacks relies upon a certain level of social engineering to persuade the individual to click on the link." With more than 8 million blogs out there, be careful. Keep your antivirus software up to date and scan for spyware regularly.
Read More

| BBC News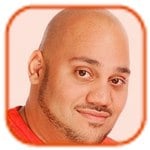 Posted by Andru Edwards Categories: Internet, Movies

It's starting to get hard to keep up with these guys. Google has launched a video upload service, open to anyone and everyone, which seems like it will work with the Google Video indexing product.
The upload program lets you submit videos electronically to Google Video, as long as you own the necessary rights (including copyrights, trademarks, rights of publicity, and any other relevant rights for your content). Just sign up for an account and use our upload tool to send your videos to Google. The program is still in beta so you won't see your videos live on Google Video immediately.
The best part - it looks like if your video gets approved, you can set a fee you would like to charge for others to view it. Obviously Google would get a chunk, but you still get your video out to the masses. Just incredible - imagine what this might do for independent film.
Read More

| Google Video FAQ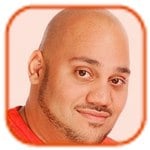 Posted by Andru Edwards Categories: Internet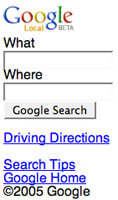 Google once again brings another tool which aims to better the lives of its users. Google Local is now available for mobile browsers, and its interface is very simple. You enter what you are searching for in the "What" field, and then enter a zip code or city/state combination in the "Where" field. Your search will end up a Google map showing the physical location of all the search results. The project is currently in beta - but isn't everything else Google does as well?
Read More

| Google Mobile Local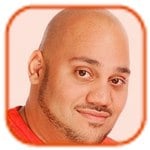 Posted by Andru Edwards Categories: Internet, Software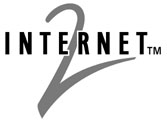 It appears that students at universities that use the Internet2 ultra-high speed infrastructure have become targets of both the RIAA and MPAA. The RIAA has even gone so far as to say that they have 405 lawsuits against individuals at 18 different college campuses which they plan to file tomorrow. Those in question have been using a file-sharing application called i2hub, which allows for songs to be downloaded within 20 seconds and movies to be downloaded within five minutes. The MPAA hasn't started to file any lawsuits yet, but they have made it known that they are watching.
Read More

| Wired
Posted by Edwin Soto Categories: Internet, Software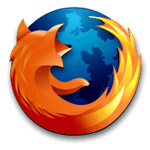 Round Two is one of several companies involved in the Mozilla Development Business Ecosystem Group. On Monday, they announced that in about one month they will be releasing at least 4 newly upgraded Firefox extensions:
FlashGot is the most popular Firefox add-on. FlashGot allows Firefox to function with popular third party download managers.
Bandwidth Tester allows users to test the speed of their Internet connection.
SwitchProxy allows users to configure Firefox to function in environments with multiple web proxy servers and lets users surf the Net anonymously.
ExtensionsMirror.nl is a community web site that offers the largest selection of extensions for Firefox and Mozilla's Thunderbird.
These new exiting features and more are in development - even an integrated anti-virus is planned.
Read More

| eMediaWire

Posted by Oscar M. Cantu Categories: Internet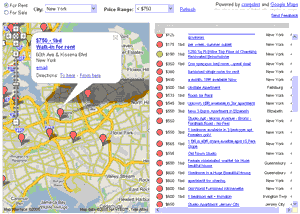 Just one more reason why Google is so awesome – granted this isn't an official Google page, but it should be. Paul Rademacher has made an application of Google Maps to find a new home using residential listings from Craigslist. Now you can search for a new home, get directions for it and pictures of it from one place. If satellite view was implemented, as stated by Inside Google, that would be awesome.
Read More

| Google Maps + Craigslist App via Inside Google

Posted by Oscar M. Cantu Categories: Internet, PC / Laptop, Peripherals

nVidia has launched their website specific to their SLI products. The website is filled with a wealth of information such as reviews, educational material, and even a section devoted to teach you how to build your very own SLI system. This is a sure bookmark for all the gamers out there. Check it out.

Read More

| SLI Zone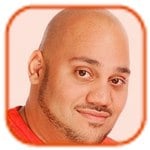 Posted by Andru Edwards Categories: Home Entertainment, Internet

Current TV is the $70 million dollar cable channel that is seeking to appease 18-35 year old viewers who have short attention spans. Former United States Veep, Al Gore, unveiled Current TV this week in San Francisco saying that they have no intention of creating a Democratic channel, a liberal channel, or any other sort of political outlet. Gore said Current TV is empowering this generation of young people in their 20s to tell their stories through the dominant medium of our time.
Current TV will feature programming like Current Playlist for music, Current Gigs for jobs, Current Soul for religion and so on. Starting to see the point? The content segments are called "pods" and will range in length from 15 seconds to 5 minutes.
Gore also wants to tie the Internet and television together. One way of doing this is by paying a minimum of $250 for a 1-5 minute segment uploaded by Current TV viewers. This is a pretty cool idea, would we expect anything less from the inventor of the Internet? In a nutshell, Current TV wants to create the kind of TV you want to watch. You can upload segments through Current Studio where they will be screened by staff and possibly voted on over the Internet. They don't want "fictional narratives" or "experimental films better suited to film fests than TV" either. I mean, how are they gonna sell advertising with that stuff showing?
Read More

| Current TV via NewsMax
© Gear Live Inc. – User-posted content, unless source is quoted, is licensed under a Creative Commons Public Domain License. Gear Live graphics, logos, designs, page headers, button icons, videos, articles, blogs, forums, scripts and other service names are the trademarks of Gear Live Inc.