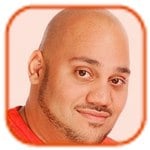 Posted by Andru Edwards Categories: Displays, Household, Wireless / WiFi, Family, Women, Men, Techies, Under $250
This is an entry from our 2009 Holiday Gift Guide. Check it out for suggestions on what to buy your loved, liked, and hated ones this holiday season!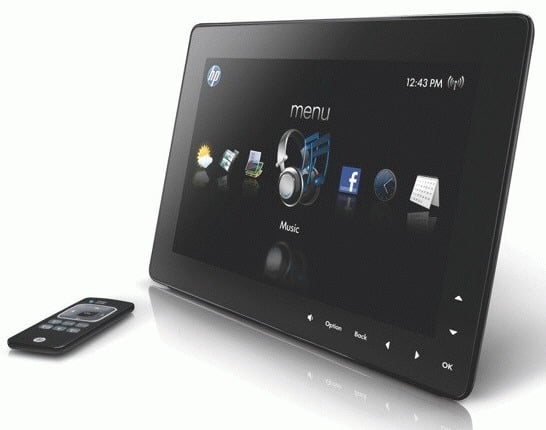 Ever since the HP DreamScreen arrived on the scene, generic digital photo frames have seemed so passe. I mean, the DreamScreen is a digital photo frame on crack, essentially. It's available in 10- and 13-inch sizes, and aside from simply displaying your digital photos, it can stream Pandora (or up to 10,000 Internet radio stations,) set alarms, display your calendar, show you a five-day weather forecast, and even give you a look at your Facebook account so you can see what's up with your peeps. Plus, it incorporates touch into the bezel, and we like touch.
The HP DreamScreen typicalls sells for $250, but Amazon currently has it for $205, a full 18% off.
Read More

| HP DreamScreen 100 on Amazon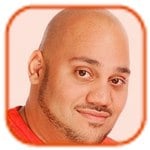 Posted by Andru Edwards Categories: Home Entertainment, Household, Music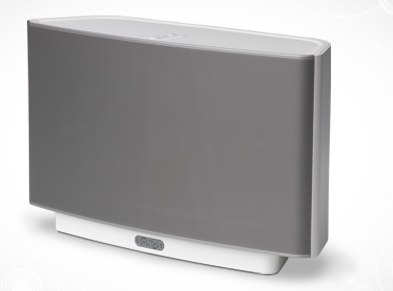 Just a heads up to any of you who want to add the Sonos ZonePlayer S5 to your current Sonos setup, or those of you who want to jump into Sonos for the first time for the lowest cost possible - the S5 is now shipping, and can be had for $399. We have one set to arrive later today, so we will hit you with a review after we play with it a bit.
Read More

| Sonos ZonePlayer S5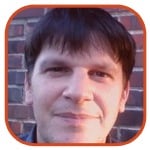 Posted by Mark Rollins Categories: Household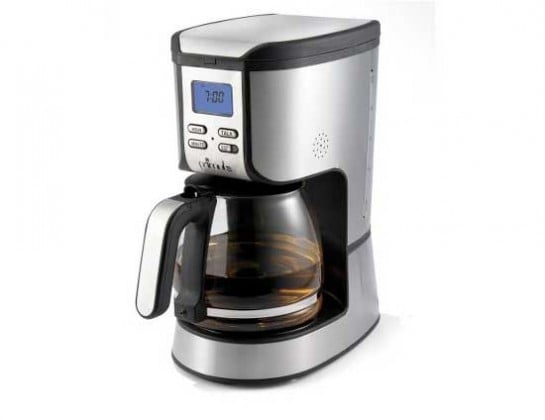 Famous gadget distributor Hammacher Schlemmer is offering something for the "coffee achievers" (or baby boomers?) with the world's first voice-automated coffee maker.
This is the first voice-interactive coffee maker that asks, "Would you like to set the clock or set the coffee brewing time?" and operates in response to your verbal commands. Simply saying, "Set the coffee brewing time," or "Set the clock," will prompt the machine to reply, "Please say the time, including AM or PM." It uses an advanced voice recognition system to identify any time of day you speak, eliminating the hassle of fussing with buttons.
That's right, no more fooling around with buttons or other confusing controls. The coffee maker is capable of 10 cups a time, and you can remove the carafe during a brewing to pour yourself that cup of joe. You can pick this one up for $99.95.
Read More

| Hammacher Schlemmer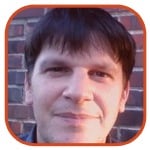 Posted by Mark Rollins Categories: Cell Phones, Household, Wireless / WiFi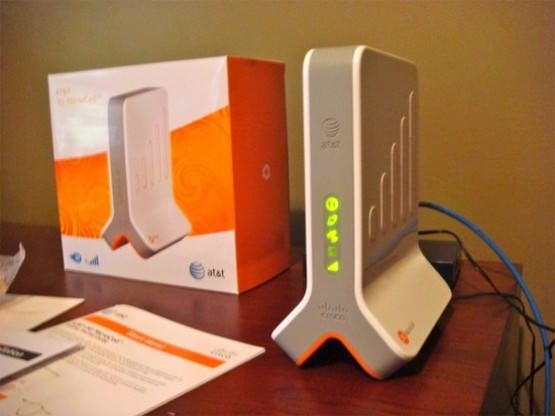 There's been a lot of hype and discussion surrounding the AT&T 3G MicroCell, and now we've got a review from someone who actually purchased one. As a refresher, this device is designed to significantly boost both the voice and data signal in your home by using your own home broadband network. In other words, if the AT&T network sucks enough in your area that you can barely get through a call to Domino's without it dropping, you can now pay AT&T even more money to get the reception that you should already be getting as part of your monthly payment plan. Oh, and the AT&T 3G Microcell also boasts additional feature options, like unlimited talk time, for additional cost.
So far, only the community of Charlotte, NC actually has them for purchase , and the device sells for $150. Ouch. One buyer reports that the device works as planned, and that before the purchase, they had one bar of EDGE coverage in their home, and now reports five bars connected to 3G.
Read More

| Jason Nash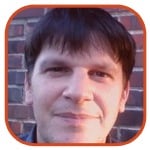 Posted by Mark Rollins Categories: Household, Misc. Tech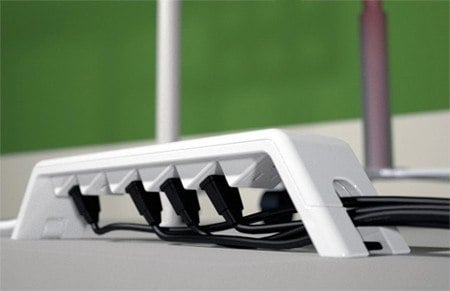 The Power Bridge is a concept device that solves the problem that most anyone with a computer or home entertainment system has run into: power strips, with their mess of cords, are unsightly. The simple idea, designed by Hyukjae Chang, takes the outlets and flips them upside down. The result? Something that is functional, and appears to even be a bit safer. Way to go, Mr. Chang, for this long-needed idea of improving the power strip aesthetic. We hope it catches on and sees the light of day.
Read More

| Yanko Design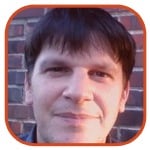 Posted by Mark Rollins Categories: Home Entertainment, Household, Peripherals, Portable Audio / Video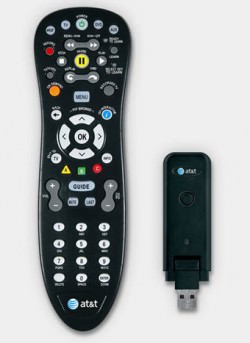 Some of you probably still have remote controls that still require you to point at the television, DVD player, DVR, or whatever else you have on your home entertainment center. If you happen to be an AT&T U-Verse customer, you can upgrade and use a remote that doesn't require any pointing. The AT&T U-verse TV Point Anywhere RF remote that is right up your alley, as it sends remote commands over radio RF signal to the receiver.
All you need to do is insert the USB dongle, and you are free to do a little surfing from anywhere in the room without worrying about the orientation of your remote control. The AT&T U-Verse TV Point Anywhere will costs about $50.
Read More

| AT&T U-Verse RF Remote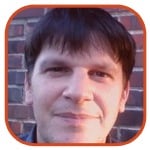 Posted by Mark Rollins Categories: Design, Household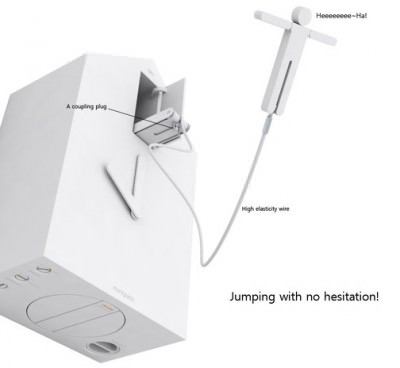 The Bungee Jumping Clock is one of those concept devices that I just can't help but report on. It's like someone has finally realized that all those nice curio cuckoo clocks of yesteryear have gone, and it is time to embrace an Xtreme sports era.
Besides this picture, this is about all of the information I have on this particular clock. You have to admit that part of you wants to see some guy who throws caution to the wind tell you what time it is.
Read More

| Mintpass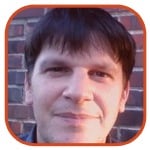 Posted by Mark Rollins Categories: Accessories, Household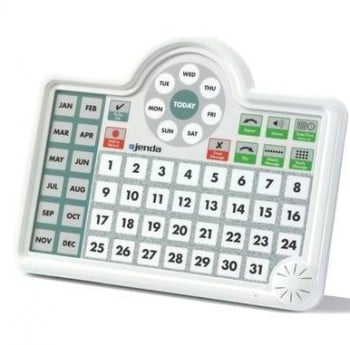 Even though most electronic devices have a calendar, I still have the traditional paper calendar on my wall. It isn't just for the pictures, as I need to be reminded of important dates. Perhaps this is why the Vocal Calendar is made, which reminds you of important events and dates with a touch of a button, in your own voice. All you need to do is push the appropriate month and day button, and record the message. Later on, after you forget, you just hit the "Today" button for another reminder. Since it has a magnet on the back, you can hang it right on the fridge.
Read More

| Random Good Stuff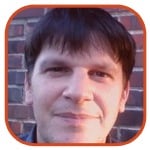 Posted by Mark Rollins Categories: Household, Misc. Tech, Software, Wireless / WiFi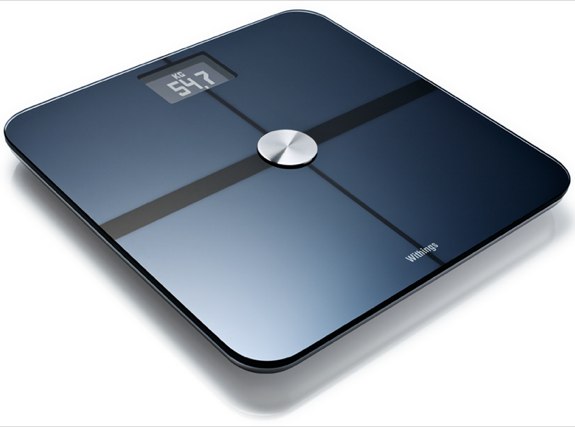 Experts agree that the best way to diet is to make yourself accountable to someone else. In other words, tell someone your daily weight loss or gain, and you'll be much more motivated to change it.
What if you could post your weight online automatically? This is exactly what the Withings Wi-Fi Body Scale is designed to do. Just stand on it, and your weight and body fat measurements are beamed to a Web dashboard, and they can be accessed with a free iPhone app.
If this device is what you need to bring down your weight, then don't wait. Go ahead and lay down $183 for this.
Read More

| Home Tone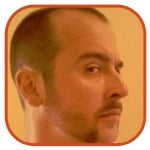 Posted by Finnian Durkan Categories: Accessories, Design, Household, Misc. Tech, Science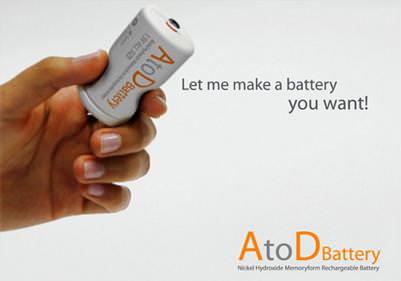 For those who have been clamoring, nay, shouting for rechargeable batteries to be made more user-friendly and versatile, your day is close at hand. Enter the AtoD Battery, a brand new memory-foam encased Nickel Hydroxide Rechargeable. At 1.5 Volts it packs the same power as a AA, but with one substantial difference: its memory-foam casing allows you to shape it to match any size battery from AAA to D. The starting size is that of a standard D battery, so while it may prove versatile it does present one small drawback: lag time in re-inflation. Just make sure that you have the size right before you impress your friends by smashing a battery with your bare hands only to discover that your their Wii remotes take AA's and not AAA's.
No release date has been named as of yet, but you can expect plenty of memory-foam laced witticisms from your local newscast ("Remember Memory-foam?", etc.) when it is. If nothing else, this may portend the re-introduction of 'D-Battery Night' at your local ballpark - not even Phillies fans could turn these into weapons.
Read More

| Yanko Design

© Gear Live Inc. – User-posted content, unless source is quoted, is licensed under a Creative Commons Public Domain License. Gear Live graphics, logos, designs, page headers, button icons, videos, articles, blogs, forums, scripts and other service names are the trademarks of Gear Live Inc.